"How to Unlock iPhone Without Passcode? " This is a common question that many users struggle to answer as soon as they forget the screen passcode or their device gets disabled due to too many failed login attempts. Being one of the most highly-secured smartphones on the planet, iPhone's security is literally unparalleled. When you enter incorrect screen passcode more than 10 times, the device gets disabled automatically and restricts any user access whatsoever.
If you are also facing a similar situation, we are here to help. In this brief guide, we'll explain how to unlock iPhone passcode when the device is disabled and regain access to your device easily.
Part 1: Background
It's worth noting that iOS is designed to help iPhone users access their devices in a completely secure manner and protect their personal data all the time. But, when you come across unexpected situations, when you've forgotten the screen passcode, the same advanced security can backfire and cause major headaches.
As we mentioned earlier, your iPhone will automatically be disabled when you enter an incorrect screen passcode more than 10 times. Once the device gets disabled, the only way to unlock it would be to connect your device to the computer and use iTunes to get the job done. Keep in mind that even if you are using the latest iOS 15 version, you'll be dealing with the same situation if you ever forget the screen passcode and enter the incorrect passcode too many times.
Part 2: Ways To unlock iPhone without passcode
So, now that you know how an iPhone gets disabled, let's walk you through the step-by-step procedure to unlock an iPhone without a passcode. First, we'll take a look at how to unlock the screen passcode using your iTunes account.
Step 1 – Start by launching the latest version of iTunes on your system.
Step 2 – Then, connect your locked Device to the computer and wait for it to get recognized.
Step 3 – Now, click the "Summary" tab at the left menu bar and click "Restore Backup". Again, tap the "Restore" button in the pop-up message to complete the process.
iTunes will automatically restore your device from scratch and remove the screen passcode immediately. Now, even though this method works like a charm in every situation, there's one major downside. Whenever you restore your data using iTunes, all your existing files from the iDevice will be removed automatically. So, you should only proceed with this solution if you don't have any valuable files on your device.
Part 3: Features about Dr.Fone-screen unlock
Another way to unlock an iPhone without a passcode is to use a professional screen unlocker such as Dr.Fone – Screen Unlock. It's dedicated software that's designed to unlock a locked iPhone/iPad in different situations.
Whether you are stuck with a disabled iPhone or simply don't remember the screen passcode, Dr.Fone – Screen Unlock will allow you to remove the passcode without any hassle. In addition to removing screen passcodes, you can also use Dr.Fone – Screen Unlock to bypass the iCloud activation lock. So, if you have recently restored your device and don't remember the iCloud credentials, Dr.Fone – Screen Unlock will help you bypass it easily.
The best part about using Dr.Fone – Screen Unlock is that it'll allow you to remove different types of screen locks using screen passcode, FaceID, or even the TouchID.
Here's how to unlock an iPhone without passcode using Dr.Fone – Screen Unlock.
Step 1 – First of all, launch the Dr.Fone toolkit on your system and click "Screen Unlock" on its home screen to proceed further.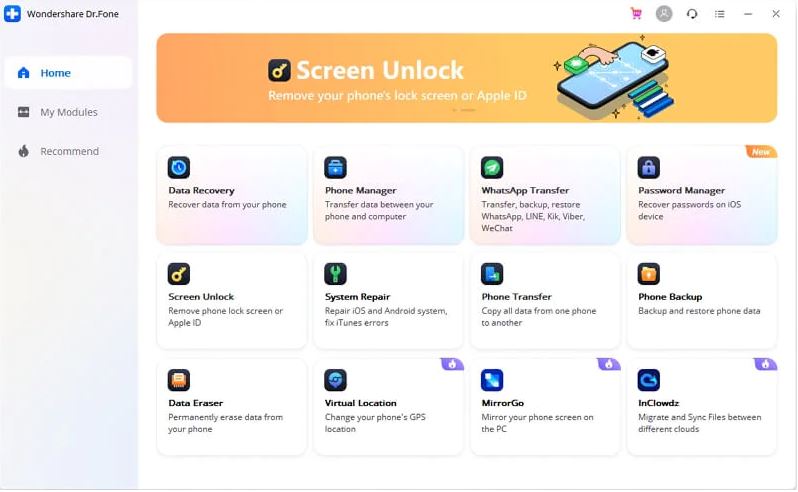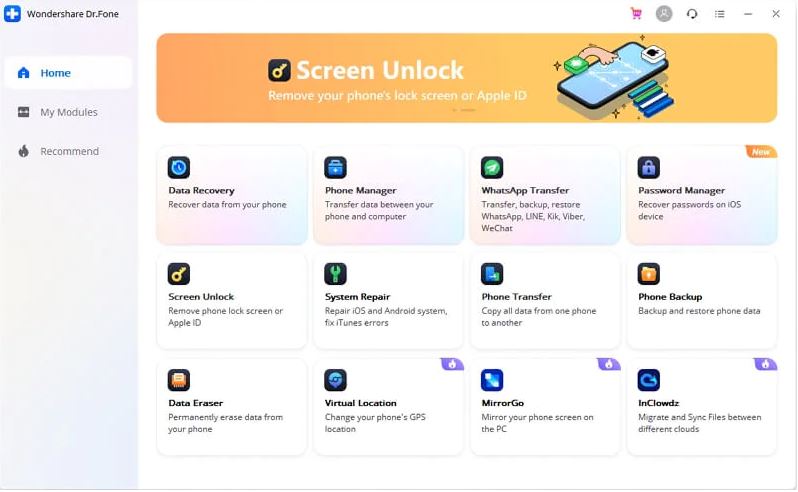 Step 2 – Connect your iDevice to the system and select "Unlock iOS Screen".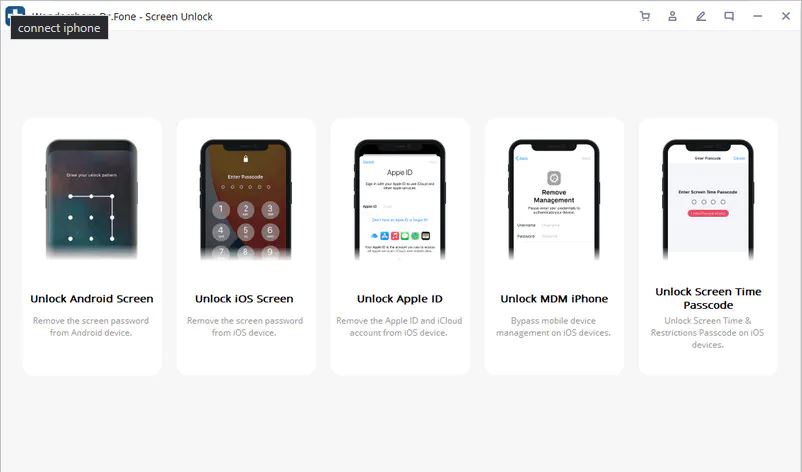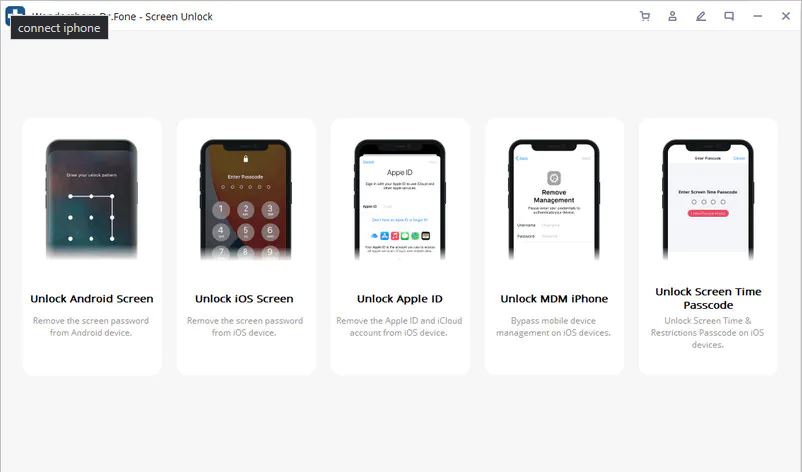 Step 3 – Now, follow the on-screen instructions to put your device in DFU mode.
Step 4 – On the next screen, use the drop-down menus to select the device model and the iOS version it's running on.
Step 5 – Click "Start" and based on your device, the tool will automatically start downloading the right firmware package.
Step 6 – Once the firmware package gets downloaded, click "Unlock Now" to initiate the unlocking process. Wait for a few minutes and you'll see a confirmation message on your screen once the process completes.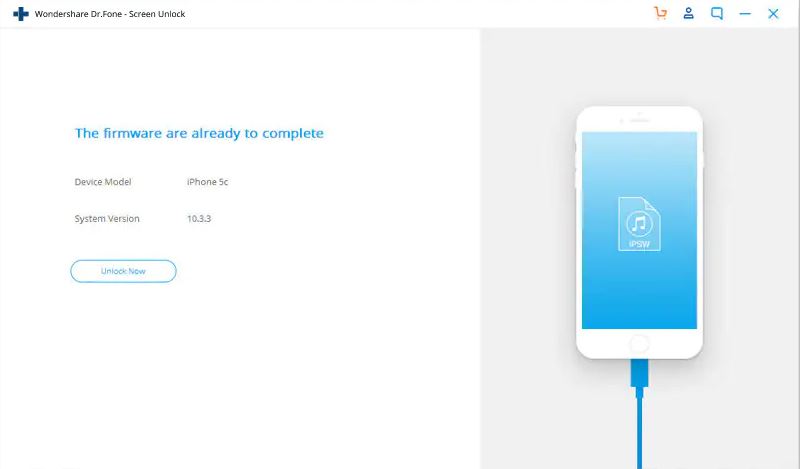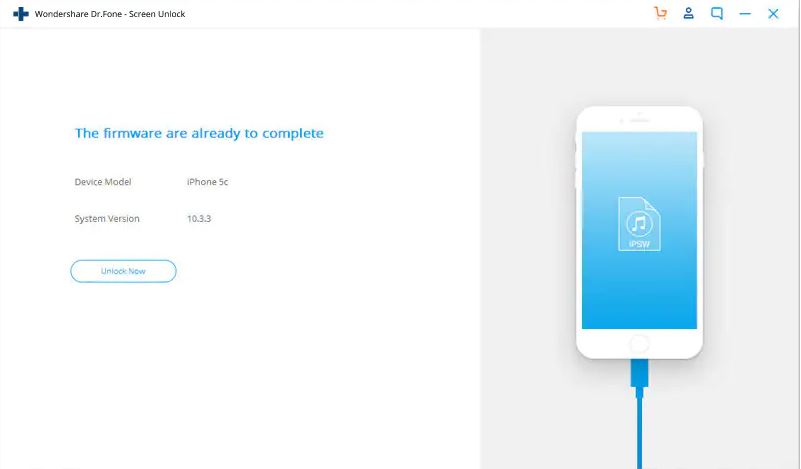 So, that's how to unlock disabled iPhone without a passcode using Dr.Fone – Screen Unlock without causing any data loss whatsoever.
Closing Words
An iPhone is undoubtedly a remarkable smartphone that offers a plethora of security features to providers users with a completely secure browsing experience. While all these features work like a charm in the majority of the cases, they can also become the main cause of the trouble, especially if you end up forgetting the screen passcode or the iCloud password. But, thanks to tools such as Dr.Fone – Screen Unlock, you can easily unlock an iPhone without a passcode and access your data without any hassle.