Oil has become a necessity for every country. India, being a growing nation has reportedly become a large consumer of oil and oil refined products. This has been observed by the domestic oil players. That's why they have entered into expansion to meet the growing need as soon as possible. More and more companies are getting attracted towards the Indian market and rapidly investing in innovation to capture the market. Nayara Energy is one such prominent oil refinery in India that has been diligently working towards bringing innovations in the field of Oil and Gas exploration. The veteran of the Oil industry, Nayara Energy's versatile business profile highly speaks of the extensive experience it has garnered over the span of 50 years, earlier operating as the Essar Oil. Now, the owner of India's second-largest single-site refinery in Vadinar Gujarat, Nayara Energy is stepping up to be the game-changer in the field of oil and gas.
After getting acquired in the year 2017 by the Russian oil conglomerate, Rosneft, and an investment consortium led by Trafigura & UCP Investment Group, in one of the biggest acquisitions of nearly about $13 billion, Nayara Energy has strived to become a pioneer of oil and gas exploration in India. By introducing innovations and the latest technology to their refinery, Nayara as one of the leading oil refineries of India has tremendously established Vadinar's capacity to accommodate as much as 8% of India's total refining capacity.
After recently Essar Oil transformed to Nayara energy, it has added new values and principles that relate to the company's fresh approach and futuristic vision. Now, this vision is expanding to accommodate more achievements. Nayara Energy has recently embarked on a whole new journey by making its first rail-fed depot operational in Wardha in Maharashtra. Not only this, along with the rail-fed depot Nayara being an expert of the refining of petroleum has done tremendous work by inaugurating the community school and a new building that was constructed by Nayara energy for the school. Nayara Energy has been an active participant when it comes to creating a philanthropic presence through its various initiatives that are creating better lives for the people. Nayara Energy also launched a solar power plant that is the latest tech and first of its kind vapor recovery unit.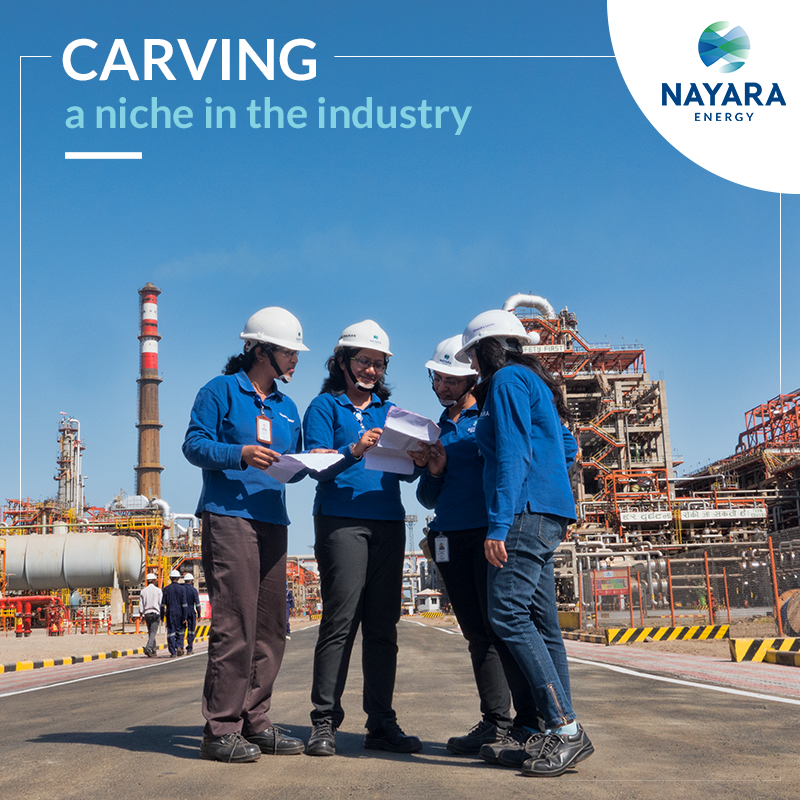 Nayara Energy announced the Wardha depot in 2019 and made it operational with all the modern techniques and state of the art infrastructure for rail-fed-petroleum oil lubricants. Spread over a sprawling 50 acres, the Wardha depot has a massive capacity of more than 16000 KL of products that are supplied from India's second-largest private refinery, the Vadinar refinery in Gujarat, owned by Nayara Energy. This depot has been specifically designed keeping in mind the requirements of both the customers and business partners mostly around the Vidarbha region. Its position creates the right access for the interested people to avail of the facilities that the depot renders. Nayara Energy aims at creating an organized community in the region and hence, along with the depot Nayara Energy has also inaugurated an education institute that is an upper primary school building in Nimgaon, Wardha. This comes as one thing from company's big plans that also include creating a system that can make mobile medical units accessible for the villages. Further, the company aims at reinventing and improving the healthcare services majorly. This establishes Nayara Energy's aim as oil refineries of India to create a more sustainable living for the people along with providing quality refined oil and gas
Now as India is on the path of becoming a self-reliant and self-sufficient nation, the refining of petroleum capacity is about to see a never before upsurge. The oil and gas companies that have been contributing to the economy for a long time would be contributing even more in the coming years. To support this, Nayara Energy is active with all the innovations and initiatives that can create a great impact on the betterment of the lives of people. Nayara Energy has improved their financial position and their performance in the past few years, that has made them one of the biggest oil players in India. The locations that have been chosen by Nayara to establish its projects have significantly helped them to leave a global mark.