Pets will never betray you unless you have the wrong animals in your house as your pet, LOL. I think dogs are nicer than humans, yes they do. You must take great care of your pets no matter if it's a dog, cat, or relative of dinosaurs (parrot). Provide the best quality and nutritionally rich food every time and look after their health seriously.
When it comes to pet food there is a huge variety according to the species. If you have purchased food for yourself and looking to buy for your pet too, it is possible that you may not get those kinds of stuff from that particular store.
Then what to do next? Look for some of the top pet food stores online and buy premium quality food for your beloved pet. If you reside in the UK and looking for places to buy good quality, healthy and hygienic food for your pets then this post is going to be very useful for you.
1.Pet Supermarket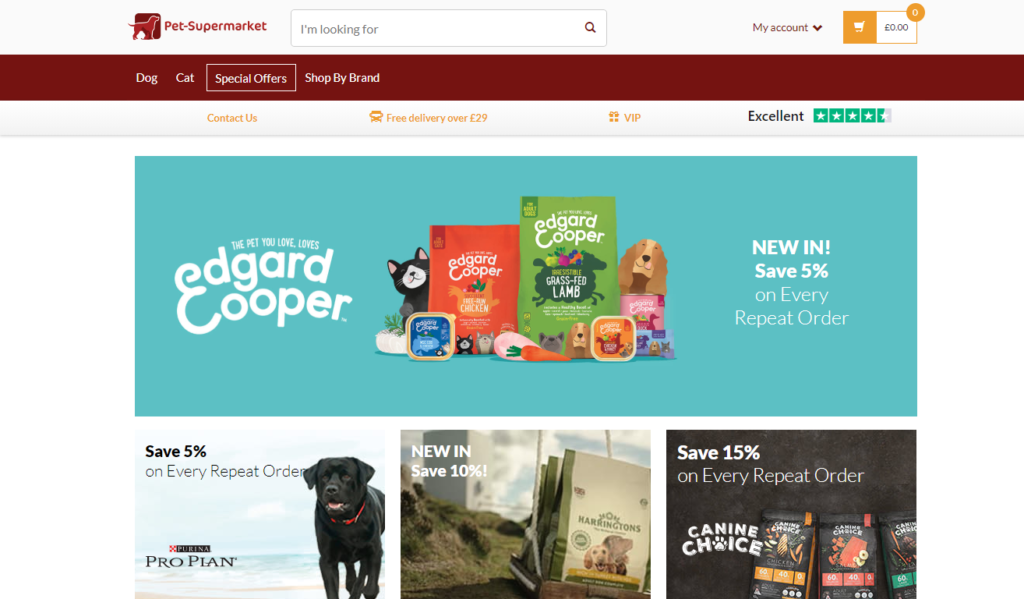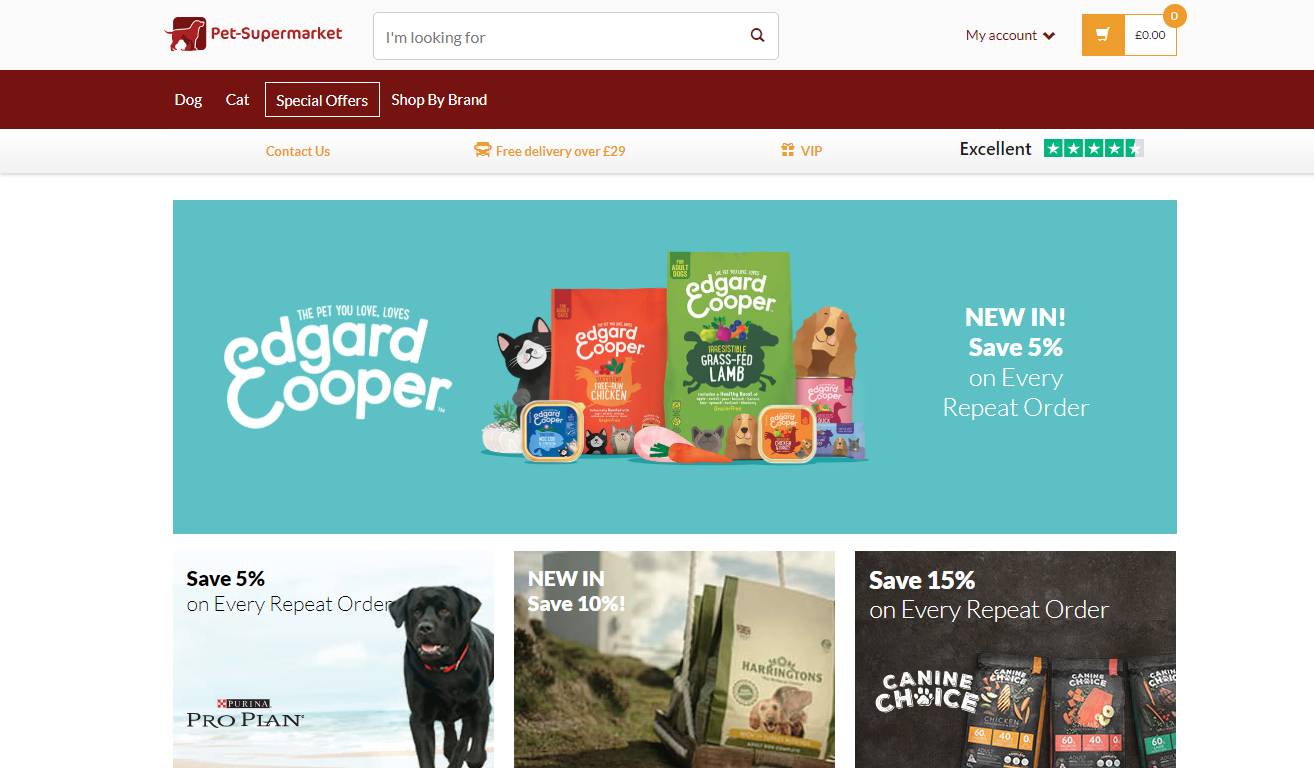 Most of the pet food store specifically offers food for dogs and cats and the same this store does. This store not only provides only food for your pet but a huge range of accessories including bedding, collars, grooming tools, toys, litter boxes, bowls, feeders, and many more.
You can purchase every sort of thing for your pet other than edibles only from petsupermarket.co.uk and get those items delivered next to your doorsteps. You can shop pet food form some of the top brands through this store such as Royal Canine, Hills, Feline Choice, James Wellbeloved, Feliway, Purina, and many more.
2.Monster Pet Supplies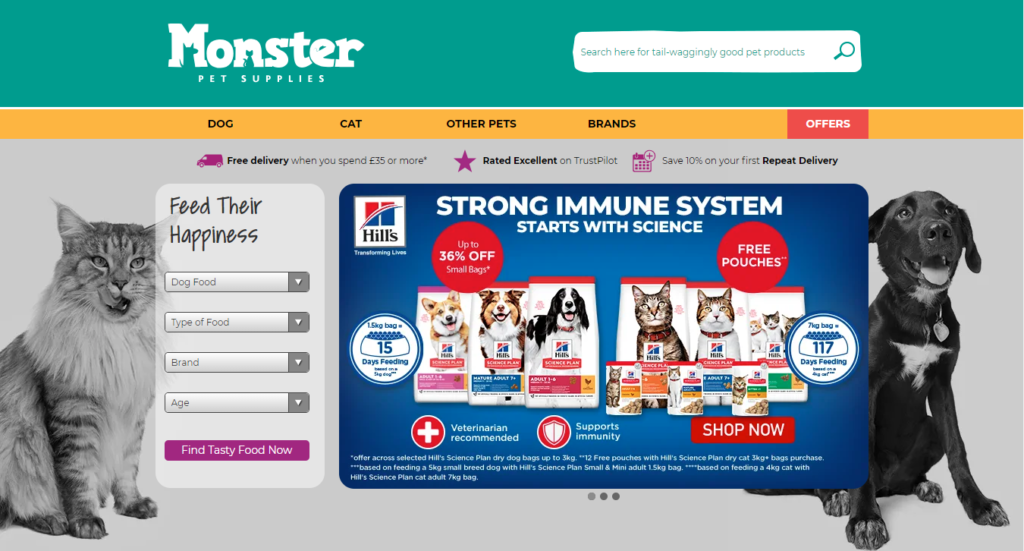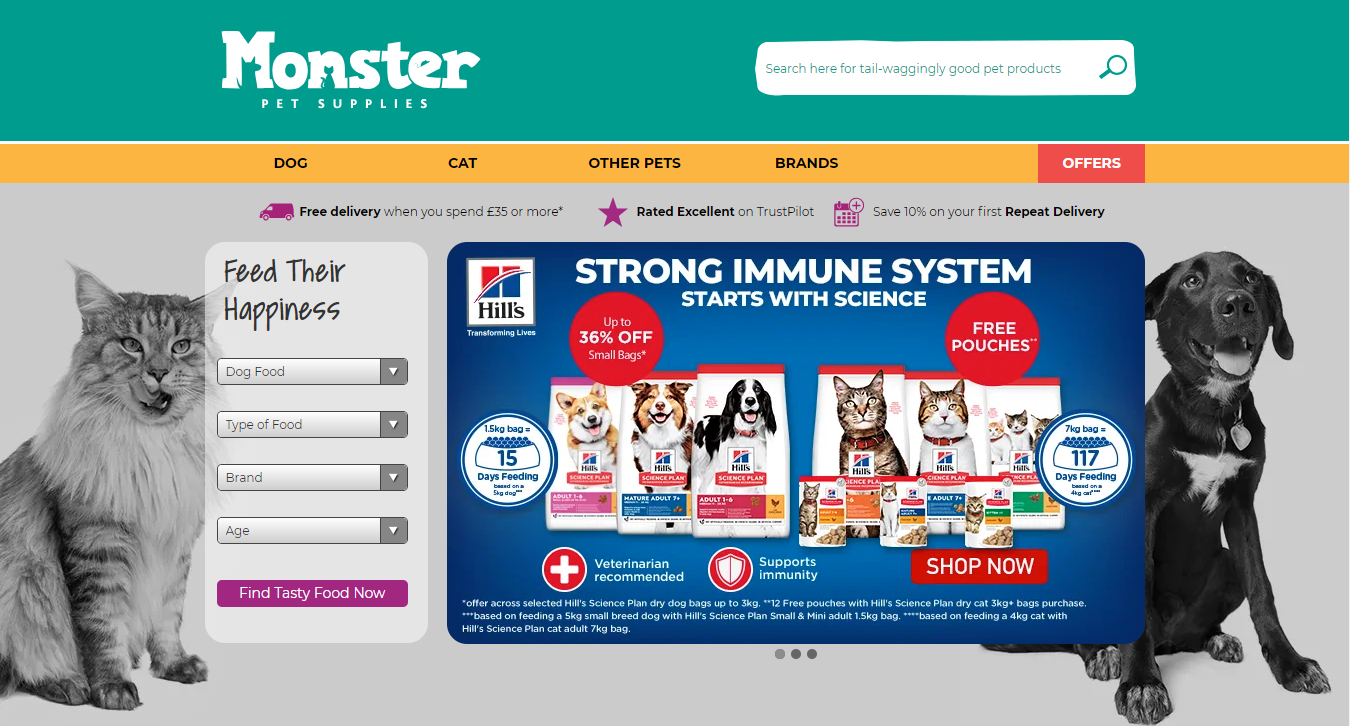 Having half a dozen species as pets in your house and looking to buy pet food from one place for all of them then you have come to the right place. You can but food for your dog, cat, bird, and horse from monsterpetsupplies.co.uk at a reasonable price. When it comes to brand, this store offers food from 30+ brands and that is pretty great.
3.Zoo Plus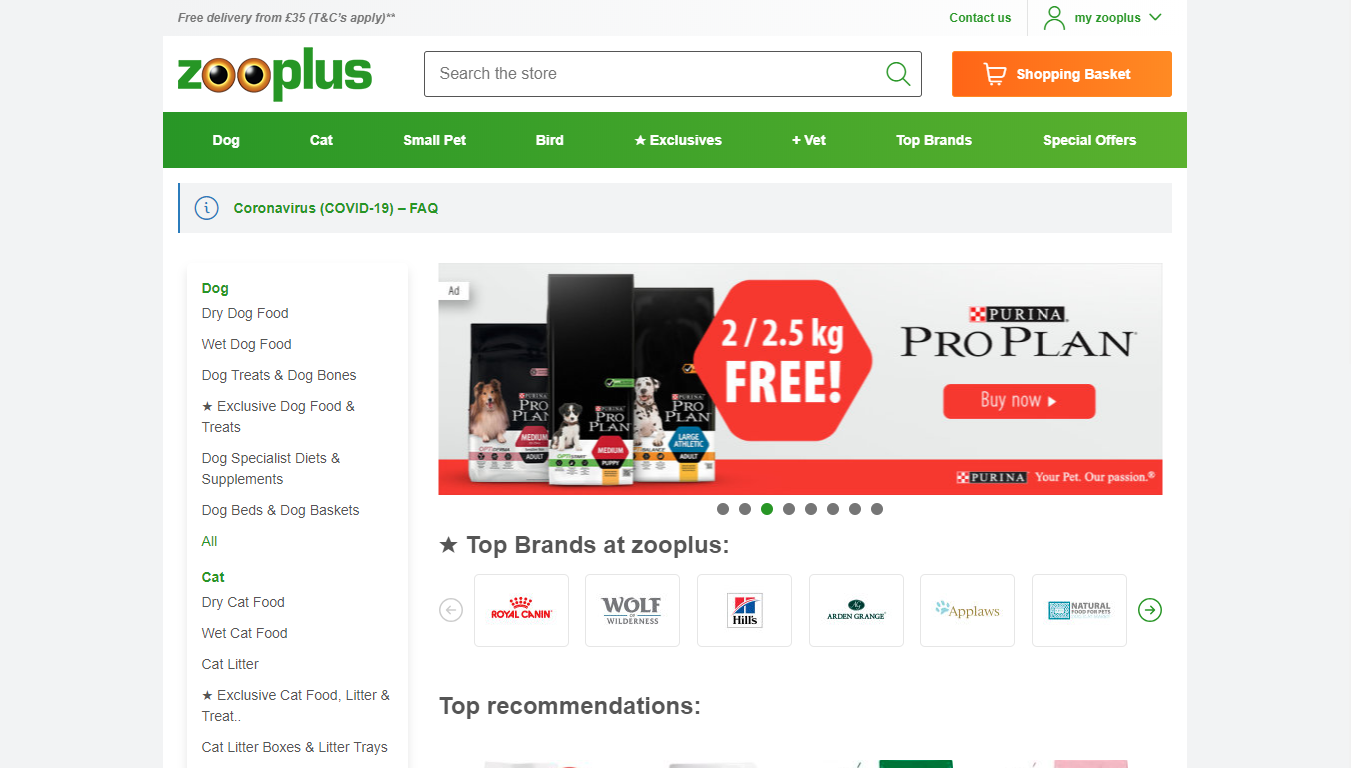 Zoo Plus is recommended as one of the best pet food stores in the UK and there's the reason behind it. It amazingly provides food for almost every animal which is considered as an ideal pet. Whether it's a dog, cat, birds, or even a guinea pig or ferret, you can feed them quality food with the help of this online pet food store zooplus.co.uk.
4.Pet Shop
Some people go for exotic animals to pet and that's where the problem starts. Finding food for pet snake or hedgehog would be difficult as compared to your pet dog. Pet Shop has a solution for most of the problems regarding food for your pet and it will never disappoint you.
5.Pet Planet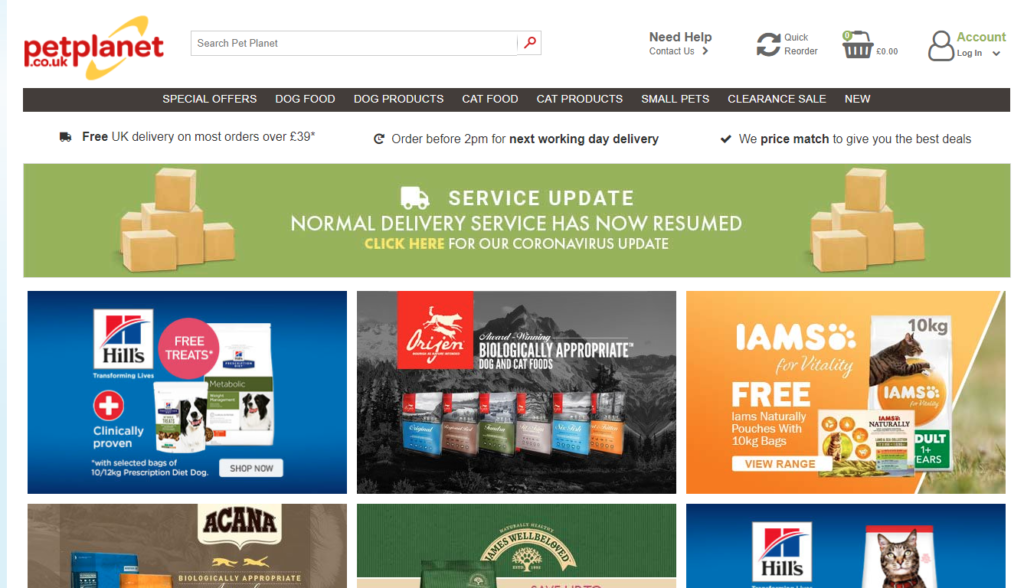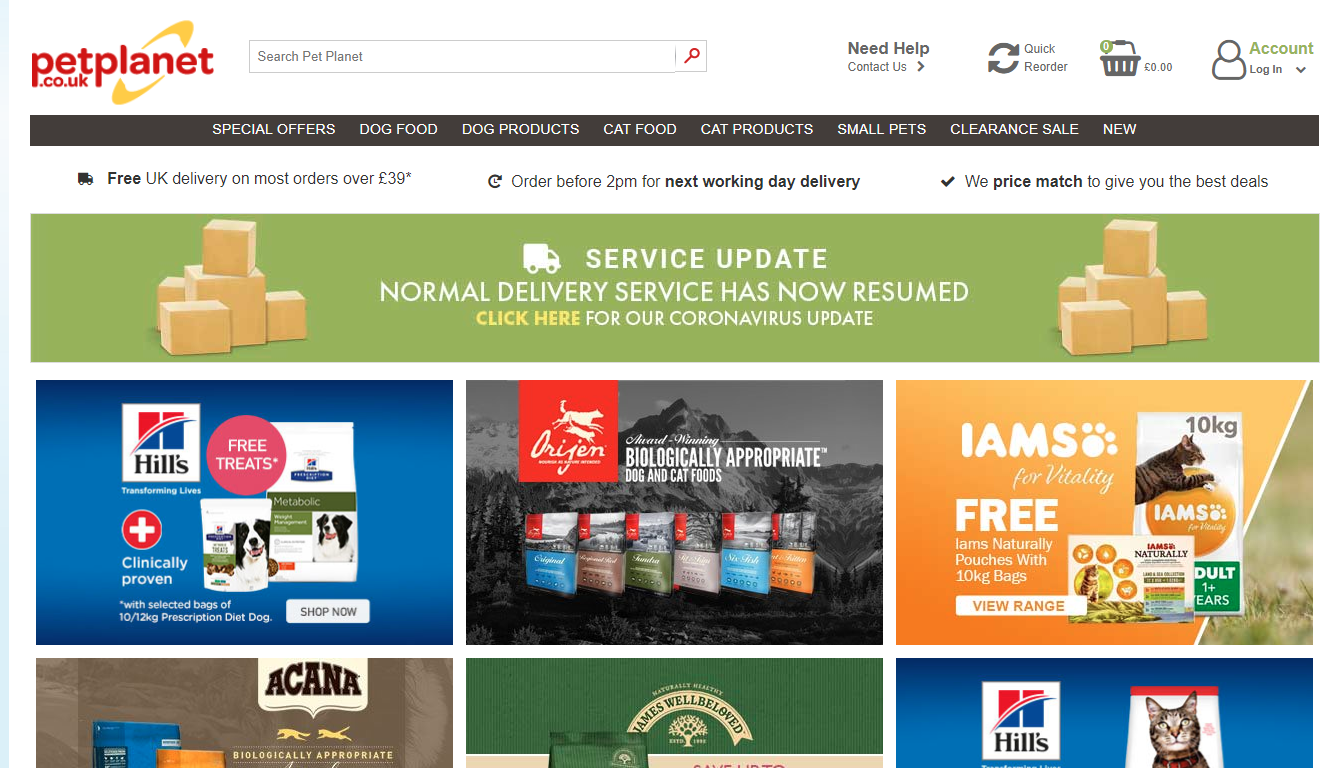 Pet Planet is also one of the top UK stores for buying pet foods and it cares for even the smallest species of pet animals such as rabbit, hamster, guinea pig, degu, ferret, chinchilla, gerbil and many more. It has collaborated with multiple whopping numbers of top pet food brands.
When it comes to accessories for your pets, this particular store it far beyond its competitors. You can shop almost anything related to pet accessory including harnesses, leads, coats, cages, beddings, kennels, toys, carriers and the list goes on.
6.Pets Direct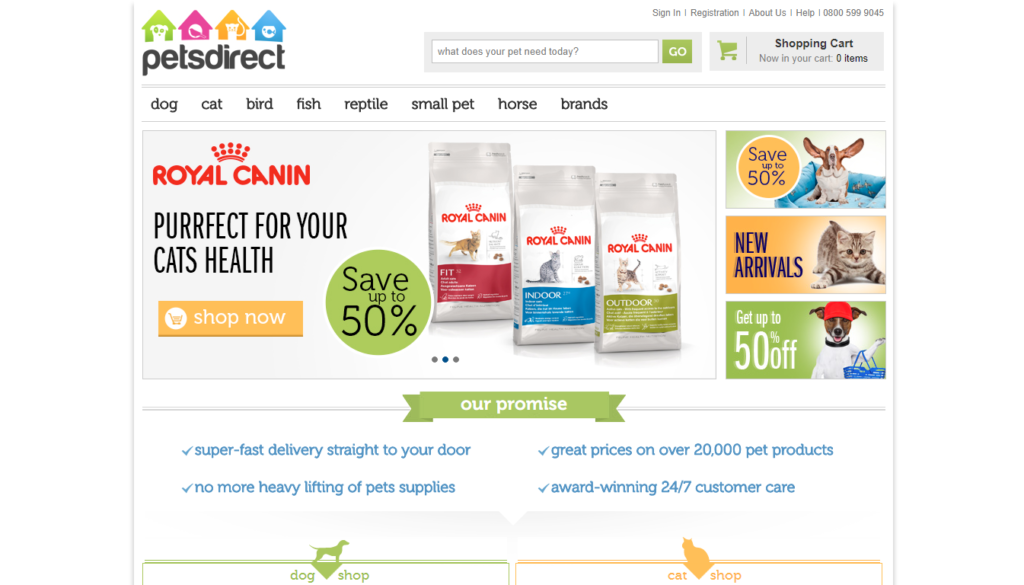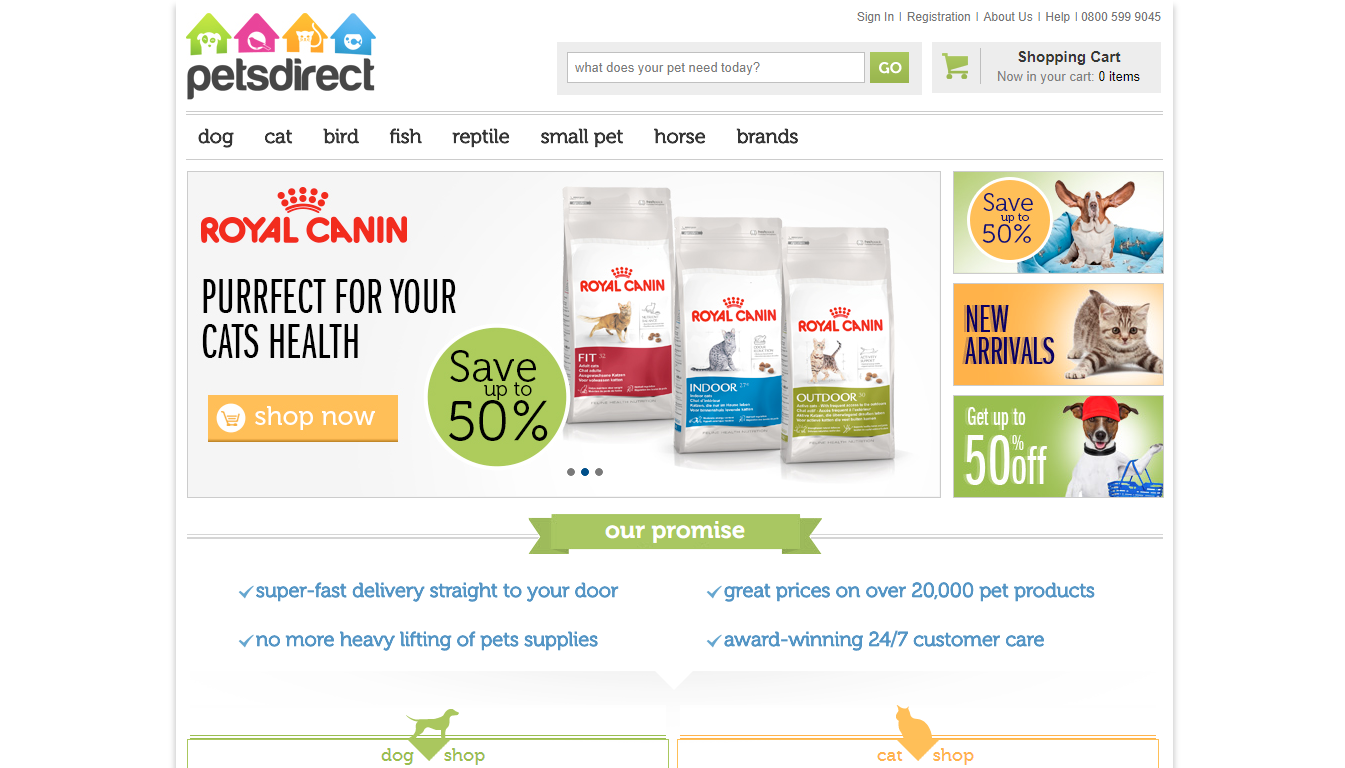 Get your pet food direct to your local address by pets direct. Not only just food, but you can also buy a home sweet home for your pet no matter if it's a dog, cat, fish, rodent, or even a reptile. The best thing about this store is that it also offers such products which will help you maintain great health and hygiene of your pets.
This pet food store is somehow better than others as it comes with a money-back guarantee. The terms and conditions of the return policy are quite simple and as follows.
Refund is applicable if you will return the product by 10 days
Opened and used products aren't get exchanged
This policy does not apply to edible products
7.The Pet Express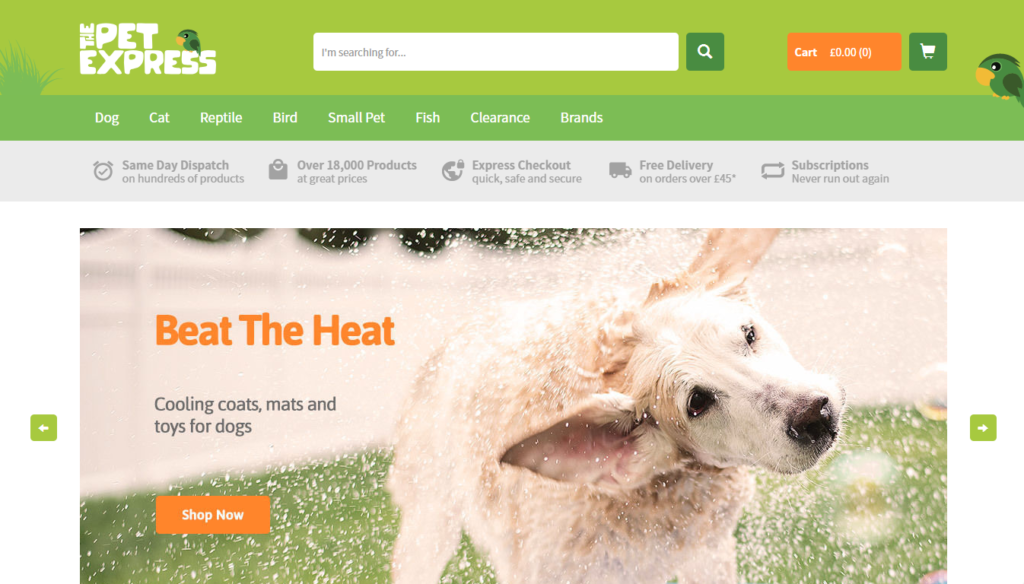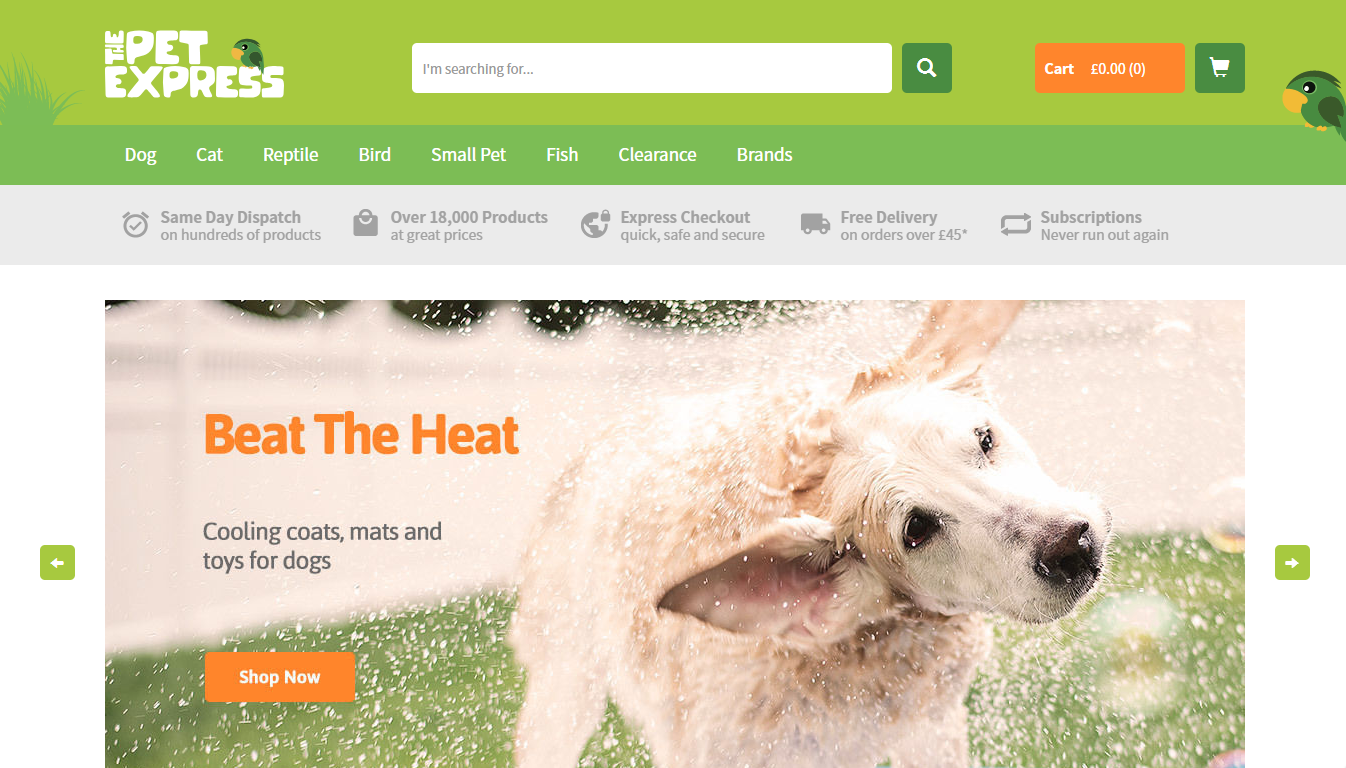 Thepetexpress.co.uk offers more than just pet food and that makes this shopping website more complete. Pet Express is a well-organized destination for buying quality pet food. One thing I would like to say about this pet food store is that the pet express is the place you can buy almost everything related to pet food and care.
They offer tons of products relevant pet care which you may not find at other places. From cages for birds to heating mats for reptiles and from egg incubators to fish tank kits, everything you can shop from the pet express.
8.Amazon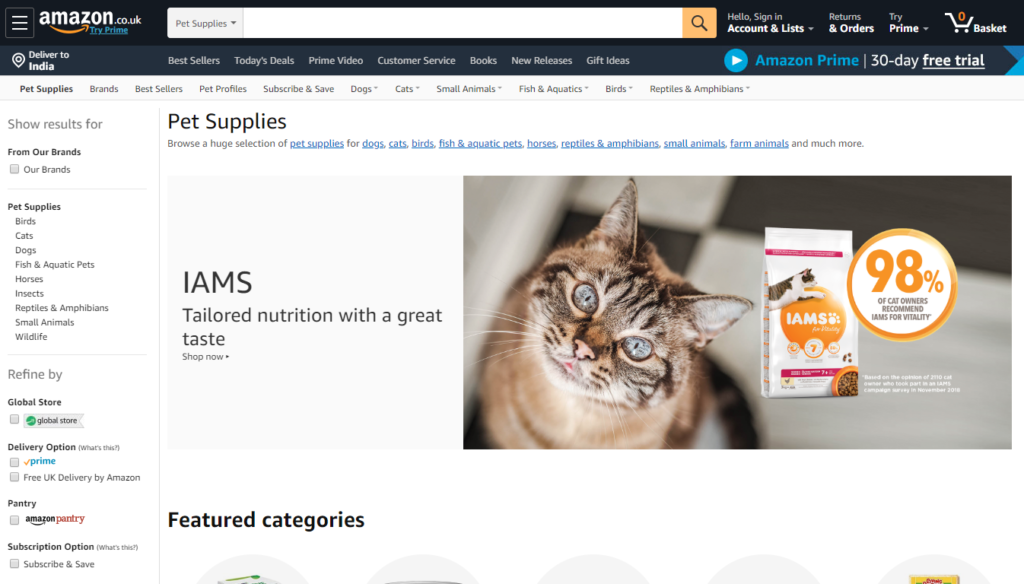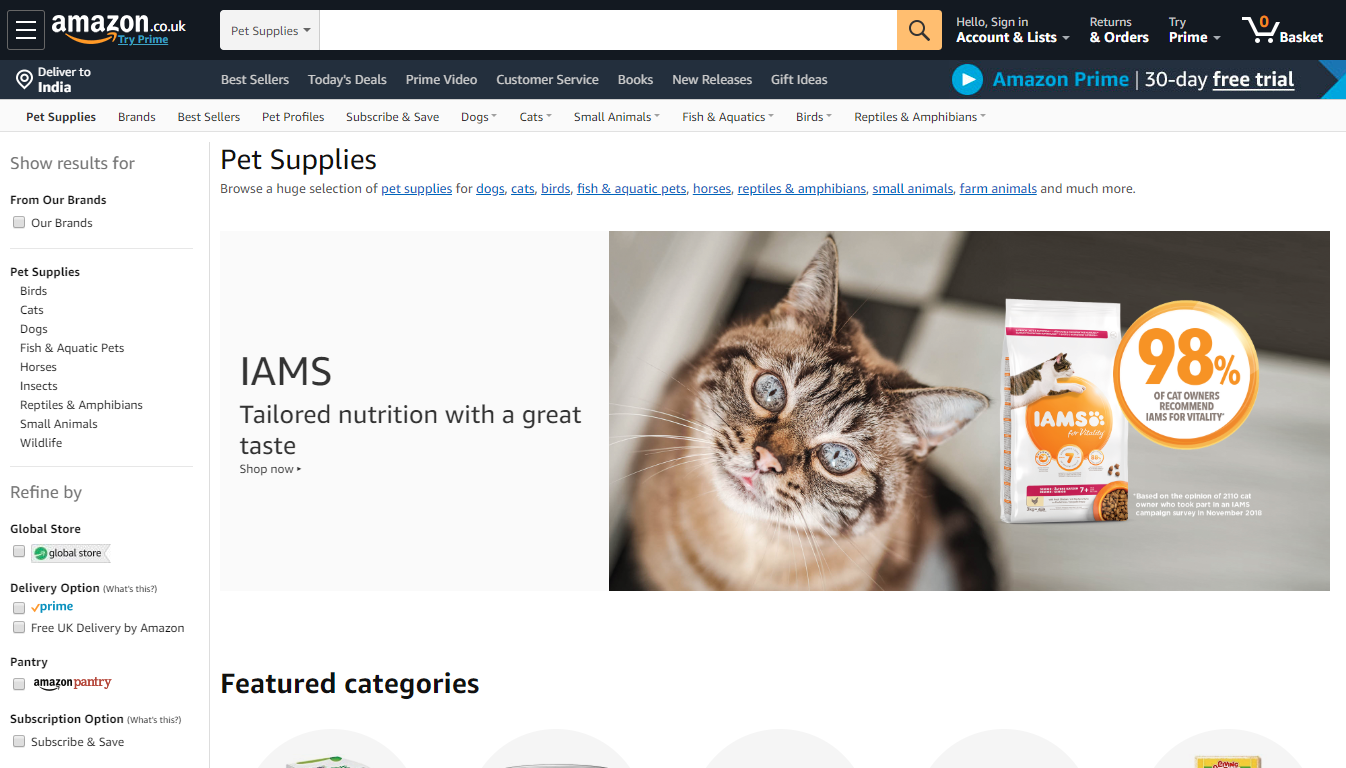 The world's biggest eCommerce website could be a better place for purchasing quality pet food and it becomes necessary to fulfill the demand of customers when you are the biggest online store in this blue planet. This platform exclusively provides food and accessories even for insects and some exotic animals including bats and butterflies.
Many of us won't pet a colony of ant but some want to break the stereotypes and go for something unexpected. Also if you want to pet butterflies and other sorts of insects then Amazon can help you own the necessary gears, food, and accessories.
9.Pet Meds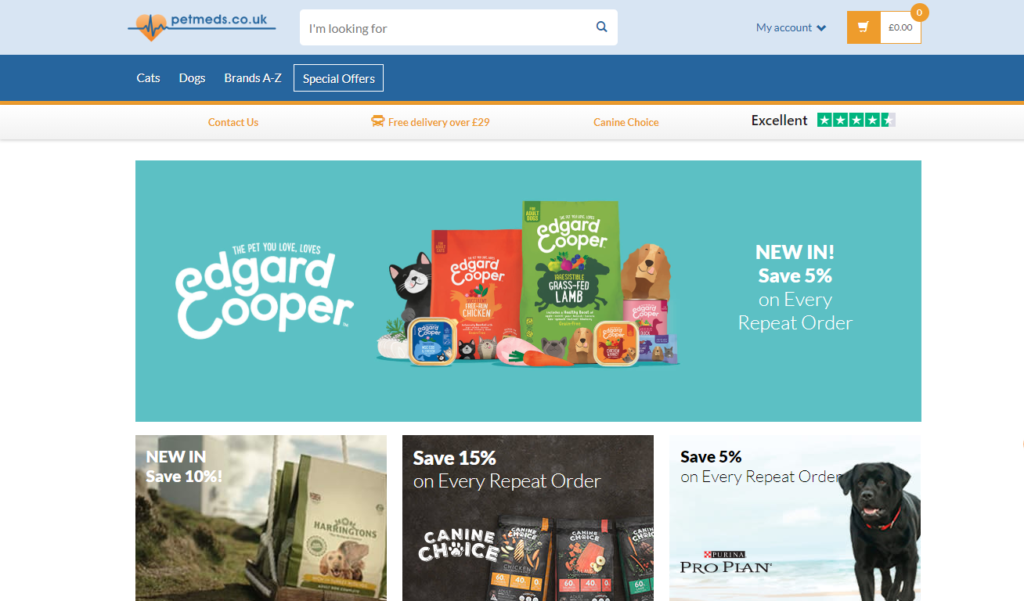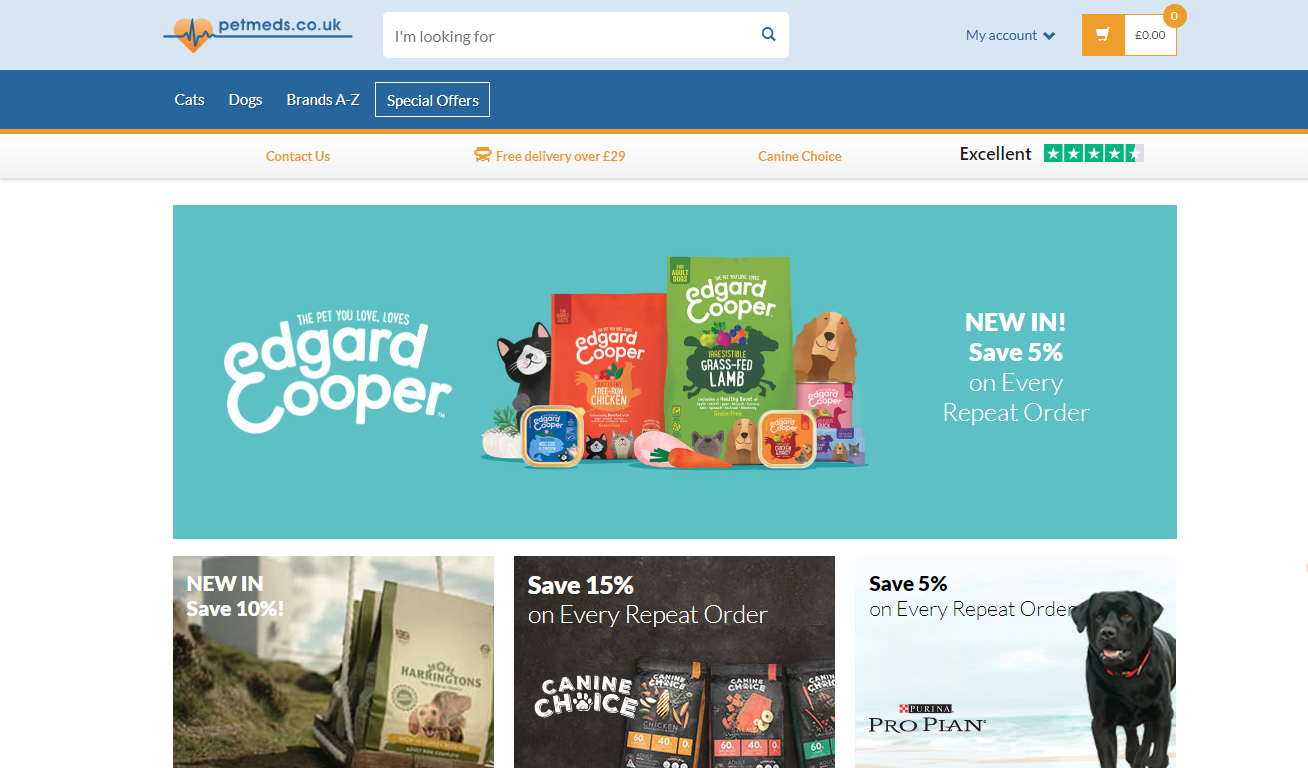 It sounds like a pharmacy store for pet animals, yes but its more than that but additionally it only deals in pet food and accessories for cats and dogs exclusively. One thing which makes it different from the rest of the pet food shops is that it offers animal food from more than 100 brands and makes it possible for the customers to shop food for their four-legged companion from their favorite brand.
10.Butternut Box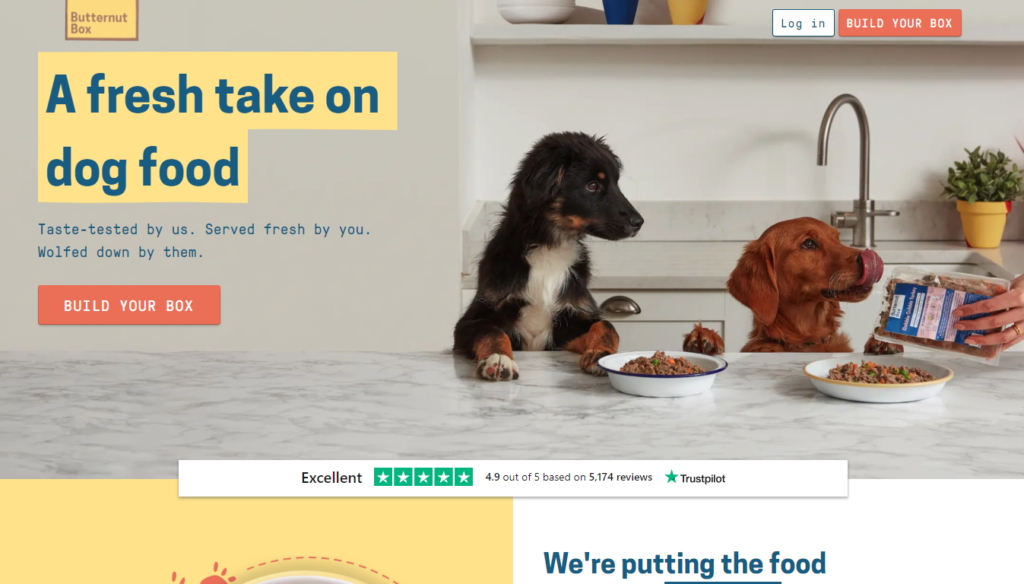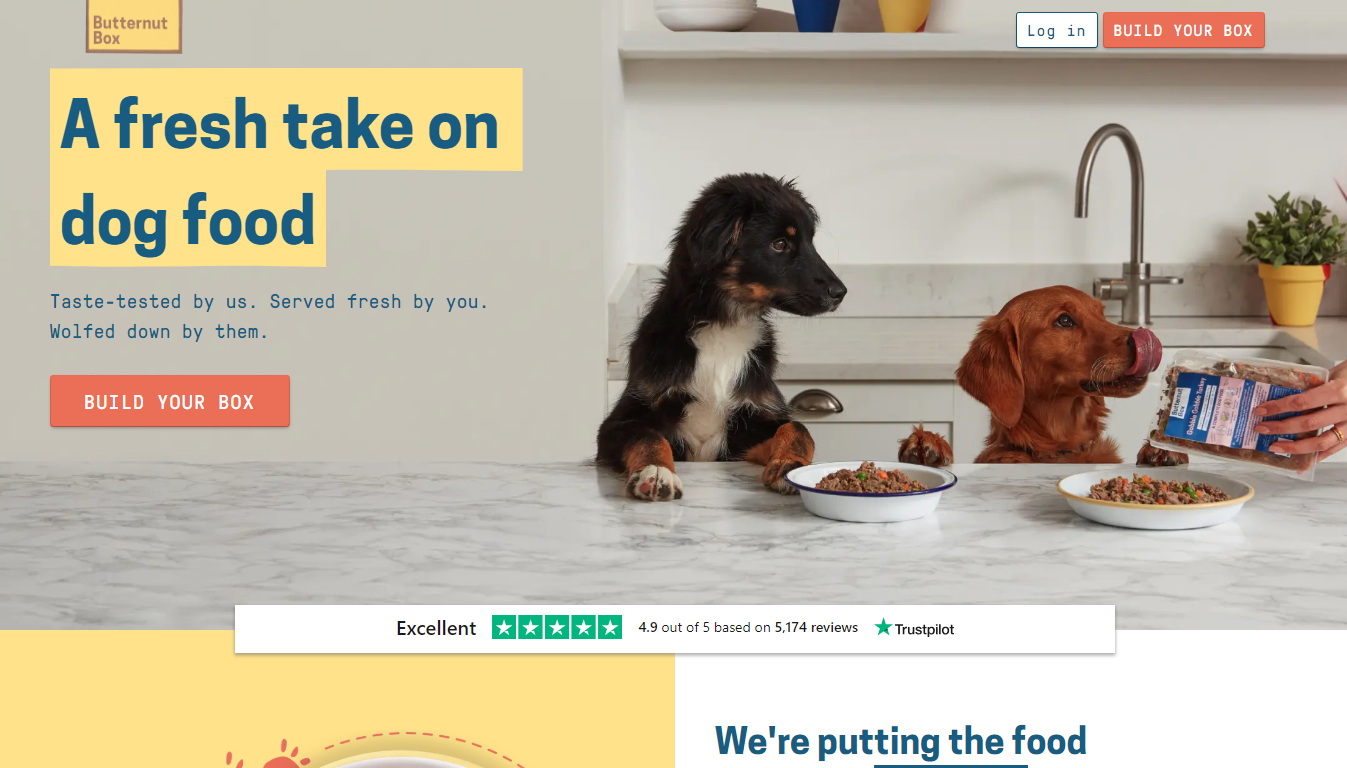 A shop fully dedicated to dogs only and at the same time, it works quite differently. This online store manufactures pet food with the same brand name butternut box. The meal offered is very healthy comprising a good amount of meat (60%) and vegetables (40%) respectively. Give them the details of your dog and they will send you the best possible food according to its breed, age, size, and weight.
11.Pets at Home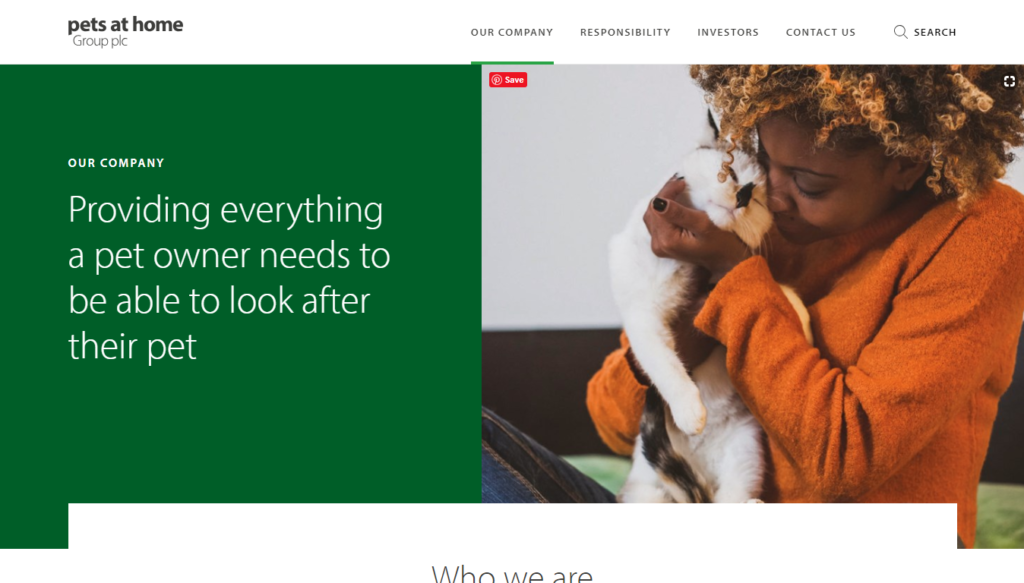 Pets at home are one of the leading pet food stores in the UK and it deservingly needs to be. You can buy everything you need for looking after your pet including food, toys, grooming services, bedding, and also provides best care tips through its blog posts regularly.
12.Fetch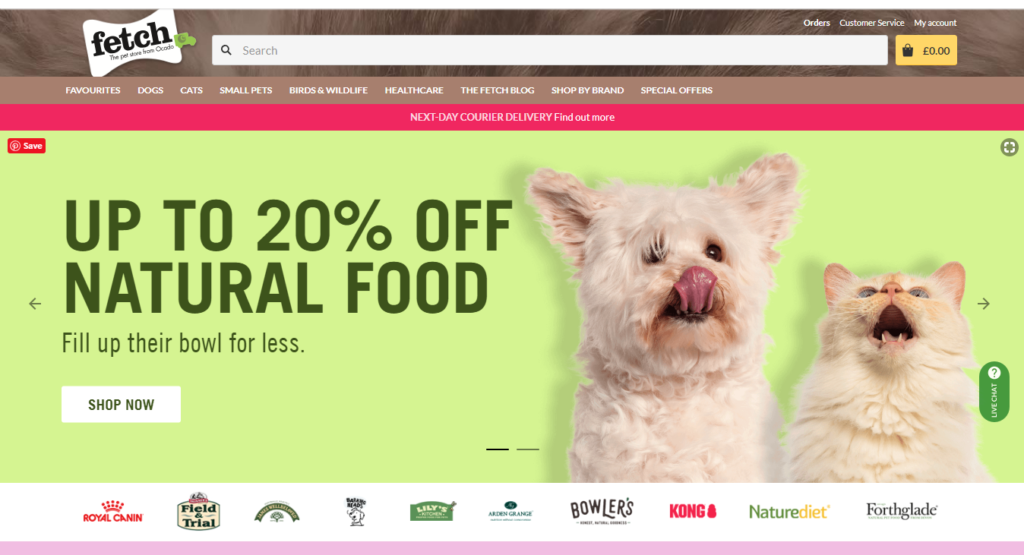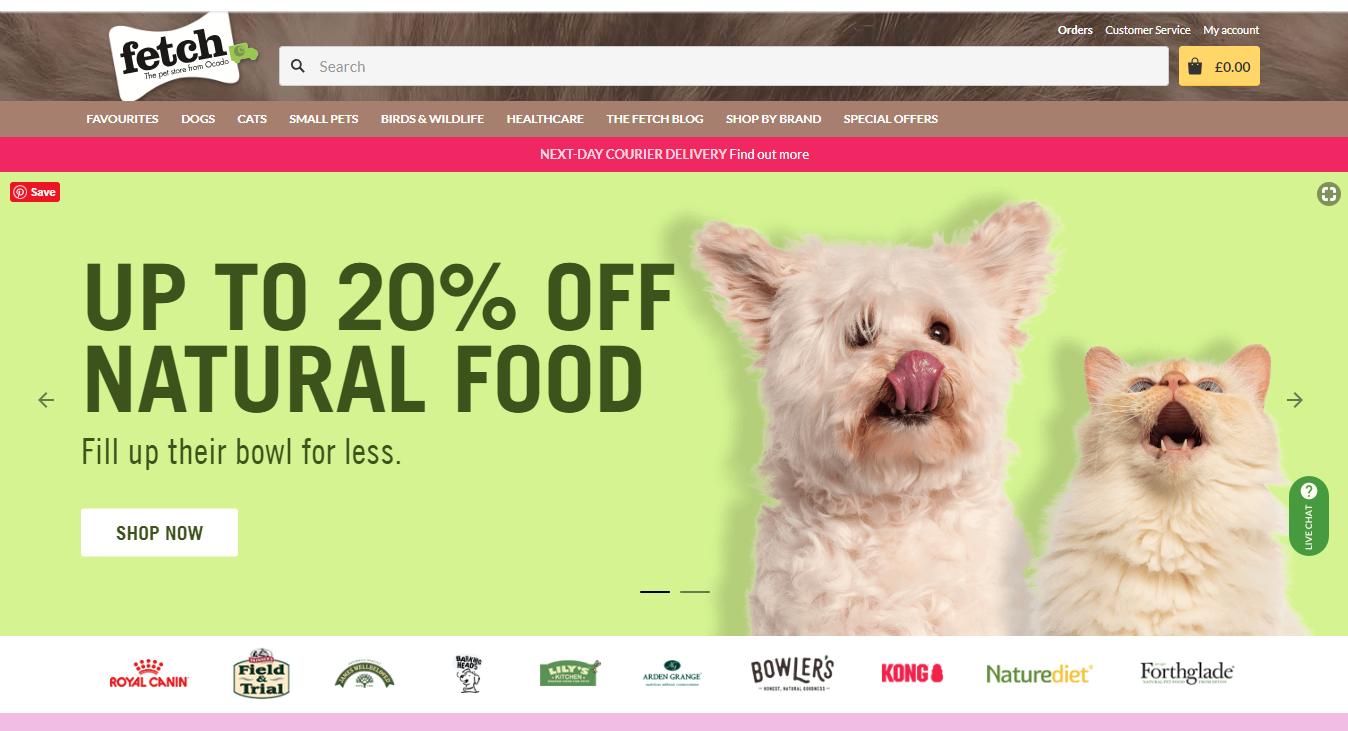 Get valuable information about pet care from Fetchblog as well as access tons of pet food, gears, and accessories from fetch.co.uk. Alike other pet food shops, Fetch also provides great quality, healthy and nutritious food for various species of animals. If you are looking for your favorite pet food brand then you will surely buy it from Fetch as it also offers hundreds of them.
Bottom Line:
Pets are worth keeping and can help you a lot going through your life and dealing with the circumstances. Nobody can doubt their loyalty and every pet owner must keep great care of the tamed animals they own.
Dogs are undoubtedly great pets and I personally admire them. Other than dogs I would like to pet birds and fishes but many people go for something unique and different. Keeping a reptile or insects as a pet is really fascinating but getting food and accessories for these types of pets becomes difficult sometimes. That's why you must have knowledge about the platforms and stores where you can get food for your unusual pet.