Introduction:
We will help you make the perfect schedule for your wedding. Our idea is to list all the items you need to know where to start. It is very important to follow a plan and, little by little, schedule all appointments. You will see how important each detail will be in order not to accumulate everything in the last few months, after all, it is your wedding planning and everything has to be fun and unique.
Here you will have information about all the necessary suppliers for a wedding, from photo and video, advice and decoration, to the car rental for the bride and groom. Take advantage of our tips.
Engagement party
Many couples prefer more intimate celebrations, but throwing an engagement party is the starting point for beginning wedding planning.
Some couples choose to get engaged with family and friends, others do the party after the official request, just to toast the love. It will depend on the plans of each couple. Enjoy the party to start making your trousseau. Your friends and family will surely give you gifts from this universe of bed, table and bath.
Defining locations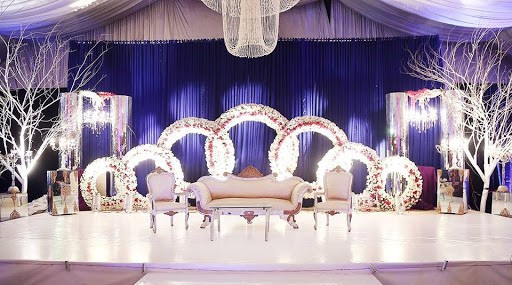 Start studying the most suitable location for your wedding, always considering your needs, but also that of your guests. Many people prefer to opt for nearby venues for celebration and reception. Others already prefer to do everything in the same place. Everything will depend on you.
Calmly search all possibilities. It can be on the beach, in the countryside, on the farm, in the church or in the lounge, what matters is that it will be unforgettable.
During this period, schedule the tastings of the spaces that are most suitable. It's great to be able to try all the menu options available to make the right choice. Make a comparative table with all the items served in each buffet, because, believe me, this will help a lot when you make the final decision. Here are some items you can add to your spreadsheet:
Number of party hours
Space size
Services offered
Do I need to rent any furniture?
Rental of a generator, a very important item
What kind of menu?
What is included in the menu? Starter, pasta, main course, dessert?
Is the candy table included in the buffet?
Cake making
Fake cake rental
Early snacks
What drinks are offered?
Setting up this planning and visiting the places takes a long time, so dedicate that first month to decide these details, because without them it will be impossible to sequence the next items on the schedule. A month may be a short time. So try to narrow your options early on.
Pre List of Guests
A crucial item to dedicate to before the big day. It's impressive, but you'll notice how many friendships change in one year. The idea is to make an estimate of the guest list and close the buffet to fewer people, since generally 20% of the guests on your list usually do not show up. It is very difficult to get the exact number of guest's right. Sometimes, the mistake for less generates later costs, but it avoids the worst mistake: more people than space can attend your event.
Generally, buffets work with a margin of 10% more at the party, that is, they provide additional food and accommodation, with later payment, even if you have hired a smaller amount. However, be careful not to exceed this safety margin.
Photo and video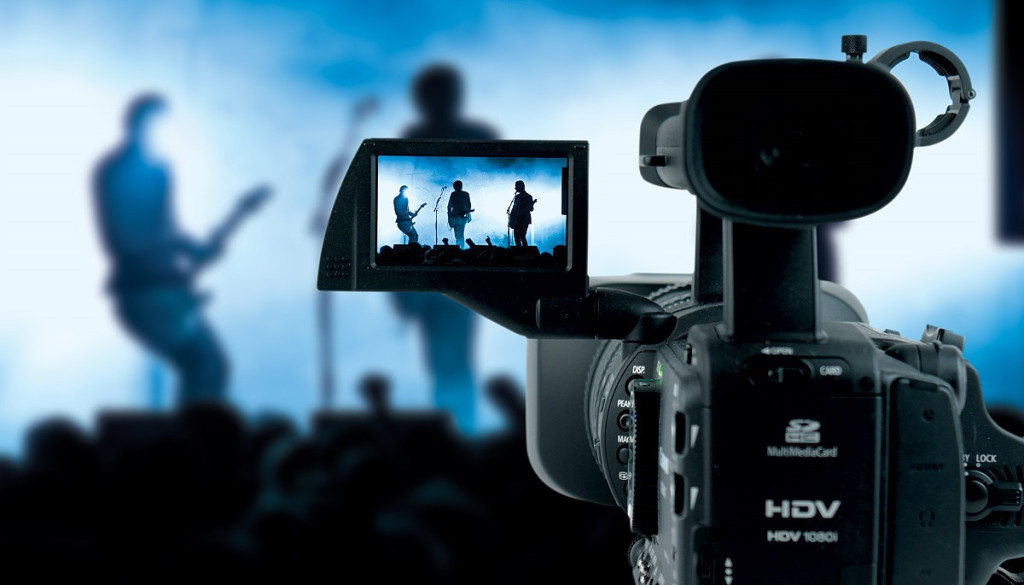 Of all the suppliers, this one has to be the most impeccable. It will capture the best moments of the wedding and you will certainly want to keep them for life. To err in the photographer is to lose a memory of a unique moment. Therefore, choose carefully and always check details such as number of photos and / or pages contracted, type of photos, type of album, type of footage, if any photo essay is included and etc. Comparative tables also help in this case. Start getting inspired by photos, save them to your Pinterest.
Photo booth
Many photographers already offer the photo booth service. There are also companies that specialize in renting this machine. Being able to bring a personalized souvenir of the party with the guests' photo is a great gift. This replaces a conventional souvenir and still moves the party. It is worth thinking about.
Decoration
Now that the space has been defined, the time has come to see all the devices to beautify it. Align all the details you like before looking for a decorator. Define the colors of the ceremony and party. Search for types of flowers, types of arrangements and vases, items that can add to your decor, such as puffs and dressers, set towels, napkin holders, candy table model, etc.
Music: Dj, band, orchestra or choir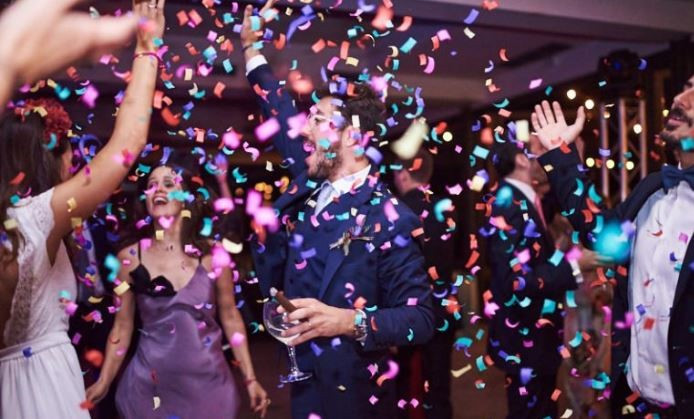 The choice of musical repertoire will depend on your style of party. Research all possibilities. Usually, the Dj is the most chosen professional. Ask if his contract includes renting all the necessary equipment, as you will often have to rent them separately. Check with the place of celebration and the space of the party, if the chosen professionals are compatible with the rules. In some cases, the space has no structure for a samba band or school, for example.
If the couple is more traditional and looking for something more romantic, hiring a choir or an orchestra is a great option. If the option is instrumental music, look for a string quartet, it is really very interesting. Trumpets are also very common to mark the entrance of the bride and groom. Remember, you will have to look for professionals for both the religious ceremony and the party.
Lighting
Lighting is usually done by the DJ, or even by the decorator. However, if the professionals you are hiring do not have this type of service included, it will be necessary to align with a specialist company in terms of points of light.
Pub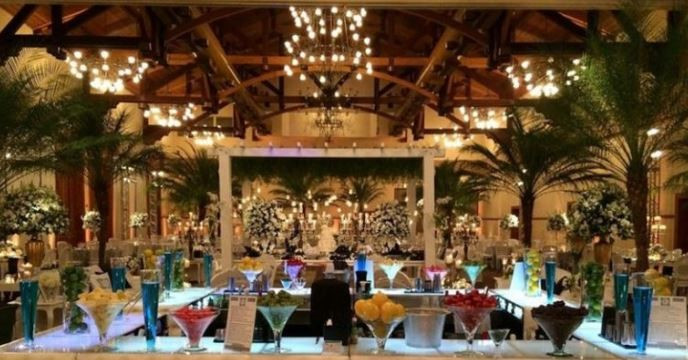 If you want to serve drinks at your wedding, you will need to hire a bar. Most of them charge a fixed price per person. On the other hand, in some cases, it pays to look for a consignment drinks service and a fixed price for labor. You need to sit down and do the math.
Save the date
At this point, many things are already underway. Develop a Save the date so that your guests can schedule the wedding. Save the date is a notice for people to reserve the wedding date and time. It can be done in several ways. You can create a memo and send it via Whatsapp, you can set up an event on Facebook, you can call or notify in person too. There are those who prefer to print cards and give them to people.
Some people expect to give the party 6 months, but if you have guests from outside your city or if you are going to get married in another location, it is worth letting them know so that everyone can plan and come to the celebration.
Honeymoon
Dedicate this month exclusively to honeymoon research. Search for unique places, as it has to be magical! Study all the possibilities of itinerary and tours. The most common destinations are America's paradisiacal islands and traditional Europe and its romantic destinations. France and Belgium have surprising destinations. If the accounts are tight, it is worth investing in the honeymoon in Brazil, since we have several incredible places here. Also inquire about ticket prices, accommodation and tours. Book everything in advance and make a tour. Save all this information, as you can use it on your gift list.
Wedding night
Take advantage of the climate of searching for hotels and choose the place where you will spend the wedding night. Leave it in advance and get one more item out of your head, after all, there are 9 months left and you still have a lot to align in the wedding planning.
Advice for the day
In the past, having advice for your wedding day was a luxury. Today, this market is full of competent and accessible professionals who are here to help us. Some brides feel the need to hire counselling from the beginning of the marriage process. Most leave to hire the consultants only for the day, who will be there to help with whatever is necessary, from resolving any setbacks to helping the bride go to the bathroom with a fifteen-kilogram dress! The staff has a perfect schedule to follow and follows all the couple's steps. It helps in positioning everyone before the religious celebration and also helps the bride and groom in whatever is necessary. The consultancy is also responsible for checking all the contracted items, from the preparation to the conclusion of the ceremony and party.
Choice of alliances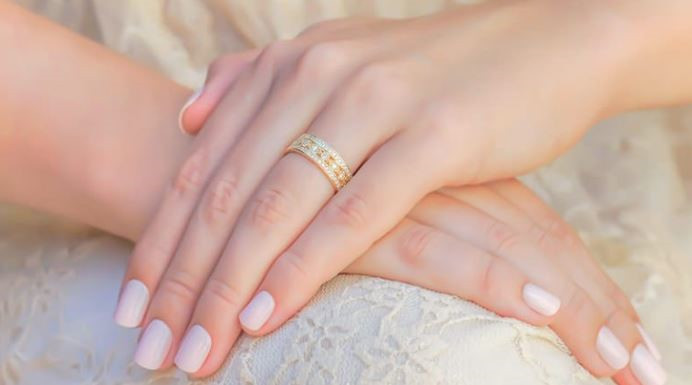 There are literally thousands of different alliance models available on the market. It is worth researching not only the design, but also the quality. Many couples leave until the last minute to buy the rings, while some have had them since their engagement. Our tip is to make this choice calmly and in advance, as you may need to adjust the size of the rim. The ideal is to have alliances in order, because without them, there will be no marriage.
Invitations
Defining the wedding invitations is a simple task, s when you find a supplier that does everything for you. If you choose to do it yourself, you have a list of items to search: paper, graphics, and types of finishes such as ribbons, crystals and pearls.
Dance of the bride and groom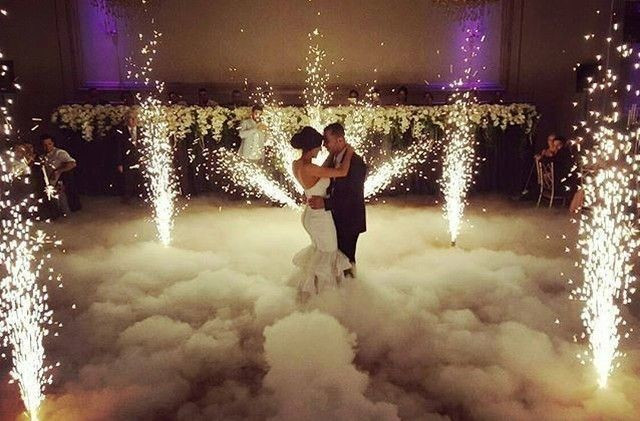 If you want to escape the traditional waltz, the month has come to start rehearsing. With 3 months and 2 lessons per week you will certainly not be ashamed. Look for a group dance class to learn the rhythm and then hire private lessons to develop the choreography. Another option is also to hire a choreographer from the beginning.
Tea Bar / Bridal Shower
Currently, the tea bar is the option most used by couples, as it brings together all the guests. In the past, when people only made bridal shower and bachelor parties, it really justified separating everyone, as they were the only two pre-wedding parties. Now, with so many party options, it's worth getting everyone together and having lots of fun.
These parties have something to talk about. They are the introduction to your wedding, many guests, including the groomsmen hope to have a lot of fun this day. If you intend to organize yourself, it is worth doing a mini planning to not forget any item.
Leave a playlist with ready-made music, serve quick and practical foods, buy everything in advance and be sure to make a very nice candy table to take several pictures. Take advantage of this day to have fun. There are several games for the couple, which are usually planned by their godparents and friends. The ideal is to have this party in this period to allow time to keep all the presents in the new house and, mainly, to schedule exchanges before the honeymoon.
Schedule the beauty test
Research all the hairstyle and makeup options for your wedding. Use Pinterest panels to gather all the ideas and then talk a lot with your hairdresser. It will adapt your ideas to your reality.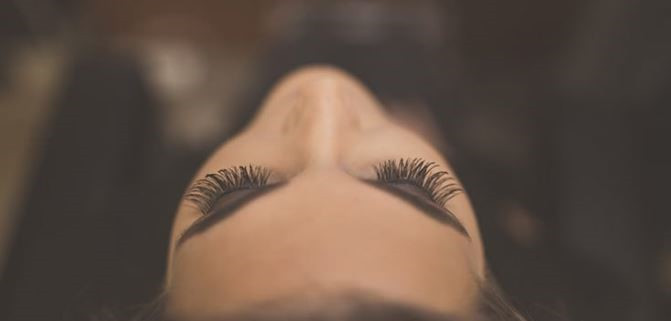 Many brides choose to change their looks this week. It is worth testing everything you always wanted to do now with three weeks to go, because if you don't get used to it, you can still go back to what it was. Putting mega hair and lengthening the locks is a great option for long and voluminous hairstyles. There are also sponges to put inside bunches and tufts that make a very nice effect. Test everything including braided hairstyles. For makeup, it's worth making a mistake this time. Many brides have an idea in mind, but the end result can be very different than expected. References help, but everything will depend on your skin type and tone. Invest in false eyelashes. It is a very different feeling for those who have never used it.
Final meeting with staff
At this meeting, you will align all the details discussed with all suppliers so far. Your adviser must have access to all your contracts, to all phones and managers of each company. This meeting will not last less than three hours, so align every detail and clear up any doubts. Anything you are going to do will be organized by the advisory and communicated to the suppliers when necessary.
If you, for example, have very elderly grandparents, ask for the placement of chairs in strategic locations for their comfort. If you have any allergies, inform your adviser. Talk about your favorite drinks, as the staff will always provide one for you.
Eve of the wedding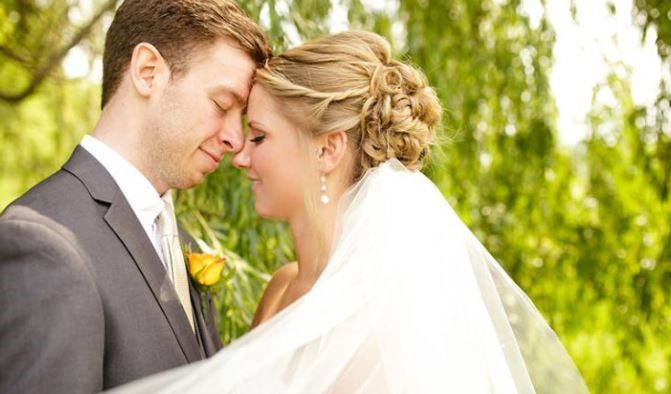 Sleep well, eat well and exercise. Everything that had to be resolved so far has already been taken care of. Things are no longer in your hands, but in the hands of the suppliers you have chosen with such care during this one year of wedding planning and preparation.
Relax! Tomorrow is the big day!
Courtesy: Best Wedding Planner in Lahore