It takes a number of factors to make a holiday successful and the hotel is one of them. Picking the best hotel for your accommodation can be the biggest challenge for a traveller. There are endless variables that make a vacation in a city like Jaipur amazing, out of which the significant one is the convenience, and we should state that this place has got everything figured. Here we bring you the list of top hotels which you should not miss while taking the Delhi to Jaipur Tour. These hotels are highly admired in Jaipur by its visitors for a range of services offered.
Rambagh Palace – It is one of the perfects places to stay for all those who love old-age architecture and lush green Mughal gardens. It is located at Bhawani Singh Road, Rambagh and known for its comfortable, luxurious rooms, multi-cuisines and spa treatments.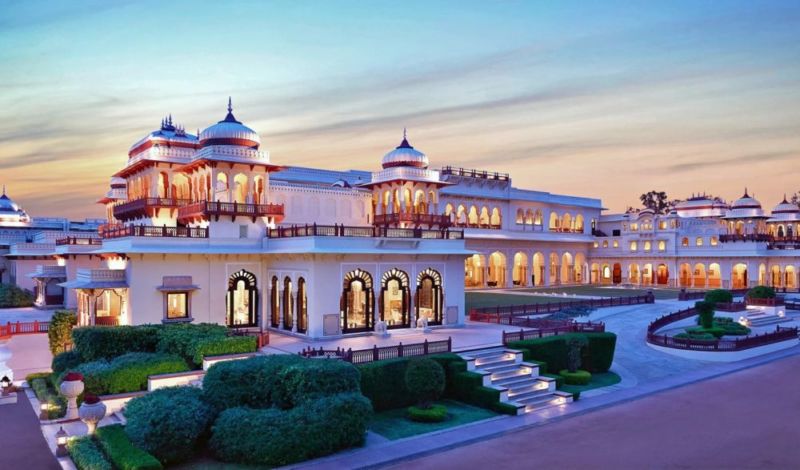 The Lalit Jaipur – This hotel has is well-known for its elegant rooms, multiple-cuisine options, suites, spa, bar, salon and all over luxury. It is located nearby to the airport at Jagatpura Road, Jawahar Circle. Certainly, it is one of the top hotels situated in the city of Jaipur.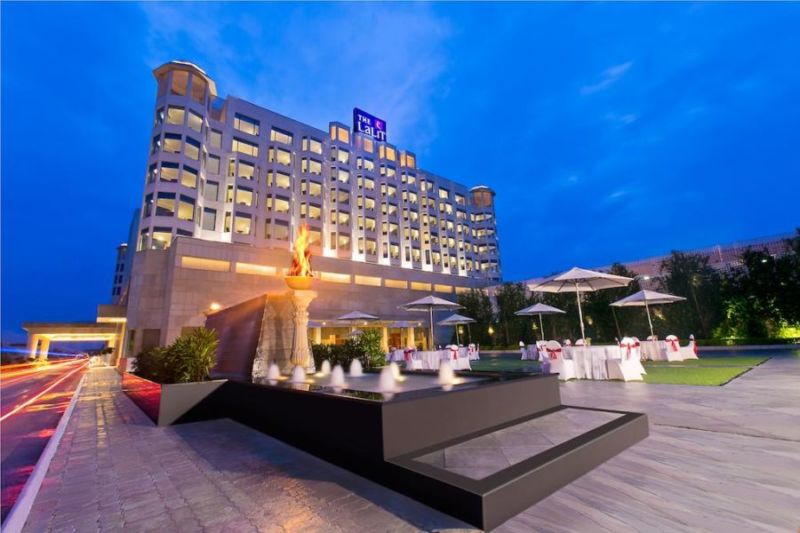 Taj Jai Mahal Palace – As the name suggested, it is one of the heritage hotels spread in the 18 acres of beautiful Mughal garden. It has sophisticated rooms, lobby, outdoor pool, spa with latest amenities which makes it a convenient place to stay.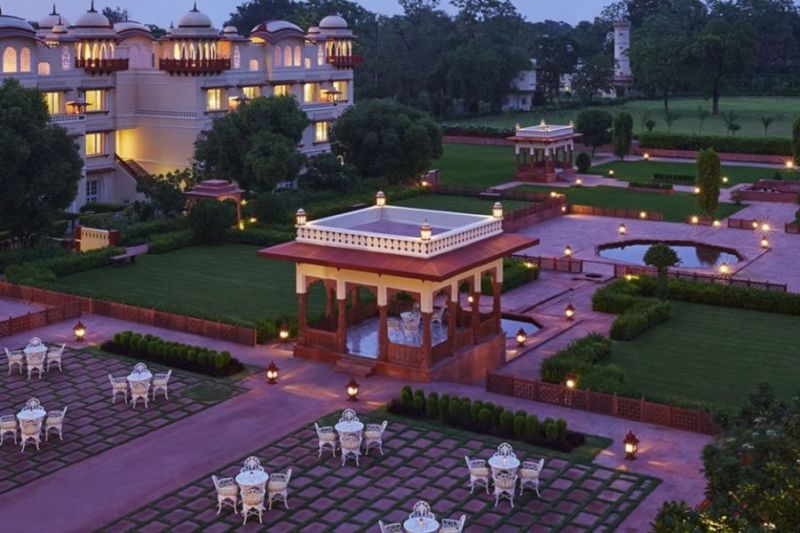 Holiday Inn – It is situated at Sardar Patel Marg, Nehru Sahkar Bhawan, C-Scheme, 22 Godam Circle. This 5-star hotel offers excellent services to its guests which includes comfy rooms, round the clock food, best-in-class hospitality and prompt customer support.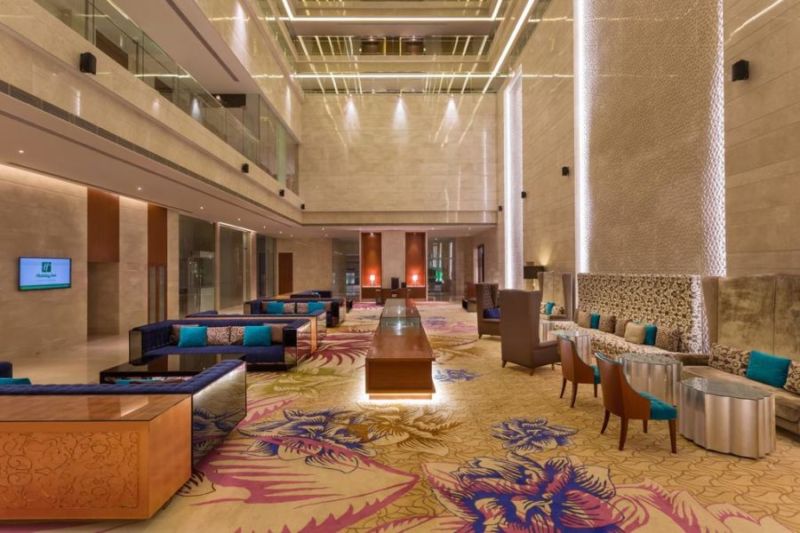 Ramada Hotel – It is widely famous because of its ten minutes distance from the airport. It is one of the luxury hotels located in the city famous for comfort, class, convenience and full value of money. The tourist from various parts of the world stays here just because of its excellent services.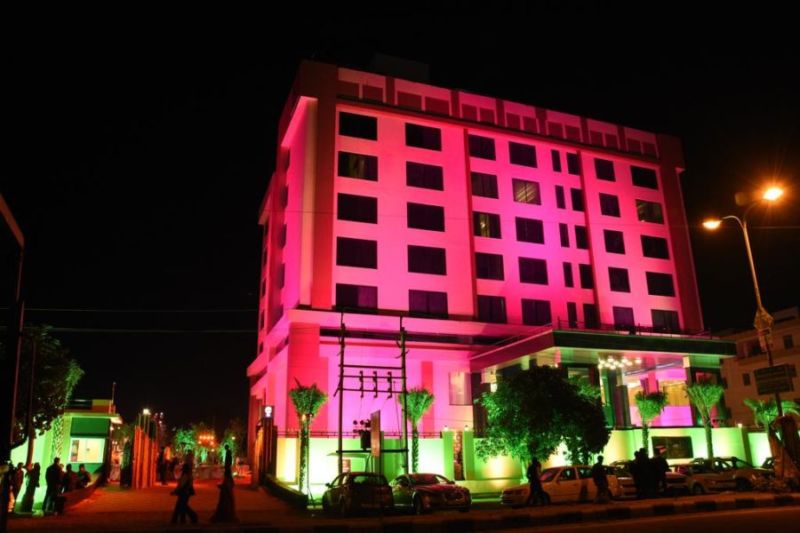 Hilton Hotel – The Hilton is popular for its spacious accommodation, fastest services, wellness centers, fitness stations, restaurants and excellent quality food which makes a traveler to stay here for long. You can also find nearby shopping venues and markets for all types of needs.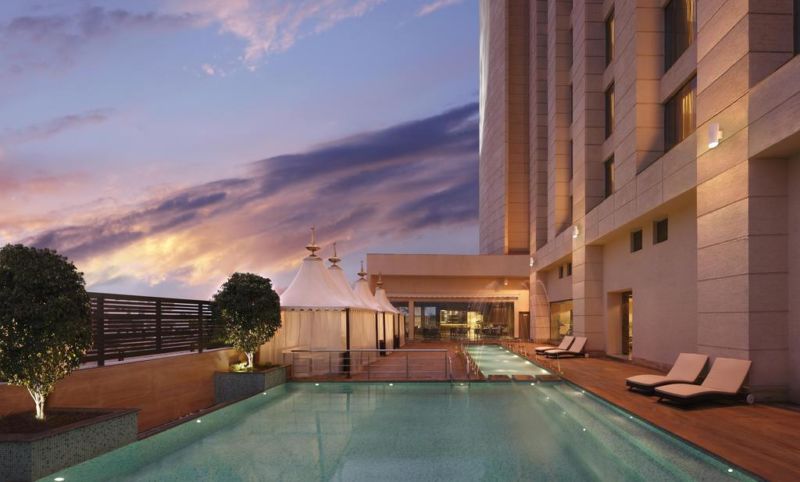 Shahpura House – If you want to experience the real views of mountains and breathtaking sightseeing then you should definitely visit here. It is located at the Devi Marg, Bani Park where travelers can experience the glimpse of rich heritage and history.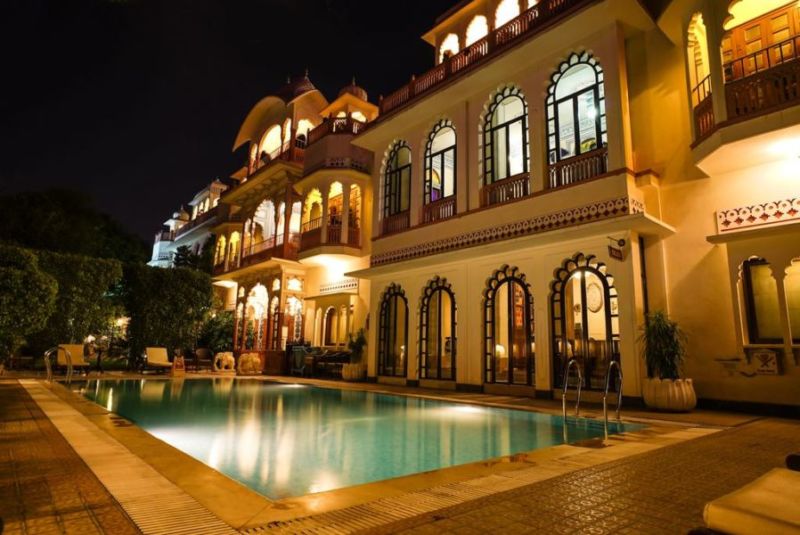 Final Words
To conclude, these are some of the few names of the hotels which you can opt while traveling to Jaipur. More than that, you can also find mid-range and low-range hotels & resorts depending on your budget for accommodation. However, there is no denying fact that Jaipur is known for its hospitality and welcoming nature to its visitors. Find out more about Rajasthan and other cities of India here in our informative blogs. We update our blogs on a regular basis so that you can explore your favorite city without any doubts.