Motivation and inspiration are powerful tools that can help individuals overcome challenges and achieve success. In India, a diverse group of talented motivational speakers has emerged, each with their own unique style of delivering profound messages. In this article, we will introduce you to 15 of the best motivational speakers in India who have made a lasting impact with their powerful words. By following their guidance and wisdom, you can unlock your true potential and embark on a journey towards personal and professional success.
1. Sandeep Maheshwari: Unyielding Spirit of a True Leader
Sandeep Maheshwari is a leading motivational speaker in India who has transformed his own life from a middle-class background to that of a millionaire through sheer determination and hard work. As an ambitious entrepreneur, he has accomplished his dreams and inspired millions along the way. Sandeep's journey began at the age of 19 when he started his career as a model. However, he soon realized the exploitative nature of the industry and decided to pave his own path.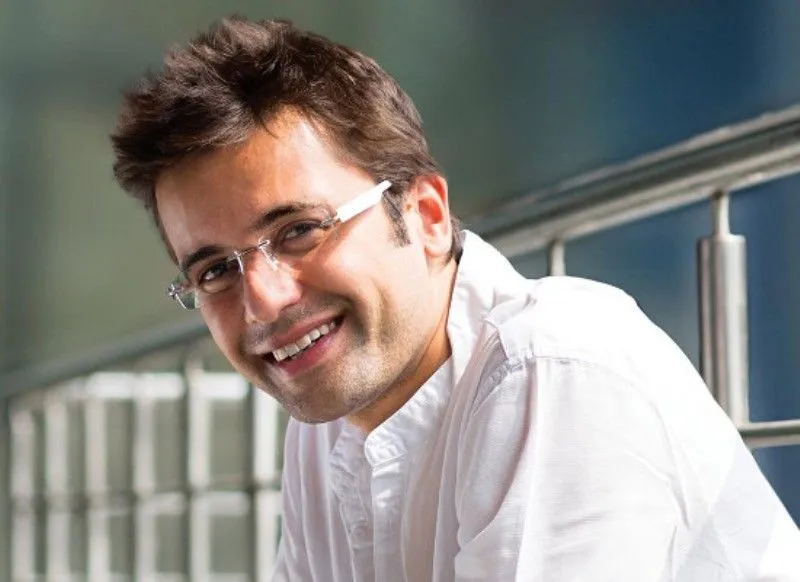 At 26, Sandeep founded ImagesBazaar, a firm that now holds the largest collection of Indian images globally. He also established his own YouTube channel and website, where he shares motivational videos and personal anecdotes to inspire others. Sandeep Maheshwari's unwavering belief that nothing is insurmountable resonates with his viewers, making him one of the most influential motivational speakers in India.
2. Vivek Bindra: A Global Leader and Business Coach
Vivek Bindra is not only one of the best motivational speakers in India but also a renowned international speaker, business coach, and entrepreneur. He has been recognized as the 'Best Leadership Trainer in Asia' by Marshall Goldsmith at the World HRD Congress. With millions of followers and subscribers on social media, Vivek has established himself as a trusted source of guidance and motivation.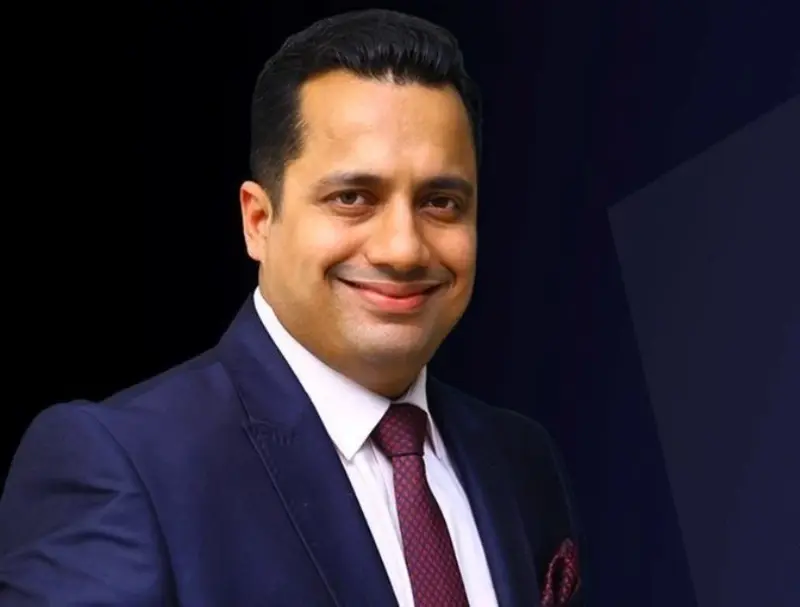 As the CEO and founder of Bada Business, Vivek provides valuable insights and guidance to new businesses. Through case studies and practical examples, he helps individuals understand the intricacies of entrepreneurship, financing, and overcoming challenges. Vivek Bindra's motivational and inspirational speeches not only inspire people but also empower them to take action and achieve their goals.
3. Deepak Chopra: Integrating Spirituality and Well-being
Deepak Chopra, originally from Delhi, found success as a doctor in the United States before delving into spirituality and holistic well-being. With his expertise in Ayurveda and mindfulness, he has become one of America's most prominent spokespeople for holistic health.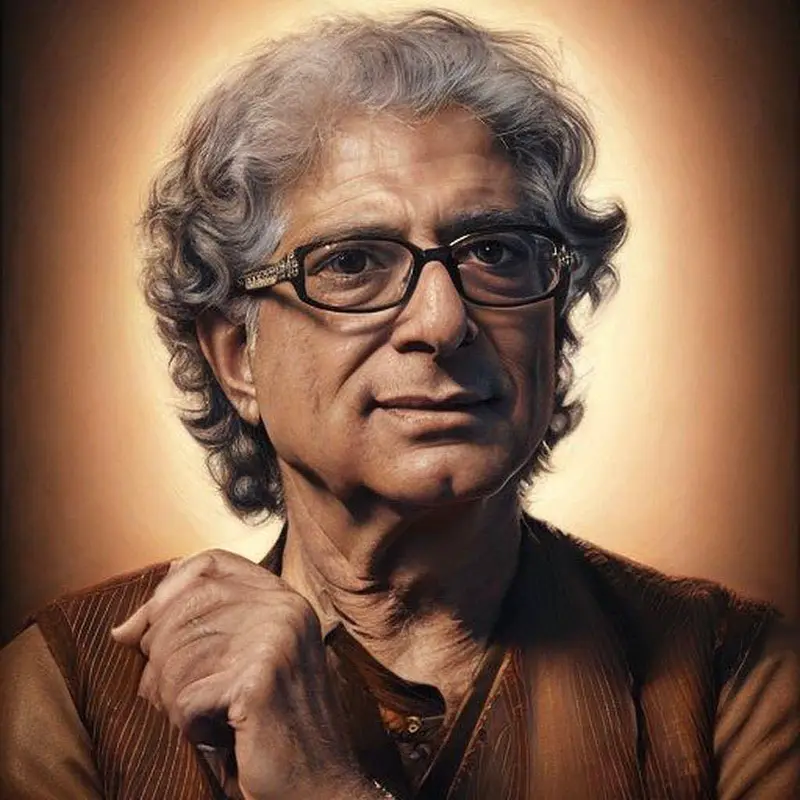 Deepak gained significant popularity after being interviewed on The Oprah Winfrey Show, where he discussed his books such as "Perfect Health" and "The Seven Spiritual Laws of Success." Although he resides in the US, Deepak regularly shares videos on his YouTube channel, impacting the lives of countless individuals. His speeches revolve around topics such as health, body-mind connection, and the power of spirituality. Deepak Chopra's wisdom and teachings make him an exceptional motivational speaker in India.
4. Jaggi Vasudev: Inspiring Inner Transformation
Jaggi Vasudev, popularly known as Sadhguru, is an exceptional motivational speaker who has gained immense fame and followership. He encourages individuals to embrace patience and avoid negative emotions such as anger and annoyance. Sadhguru possesses vast knowledge about personal growth, yoga, environmental conservation, and education.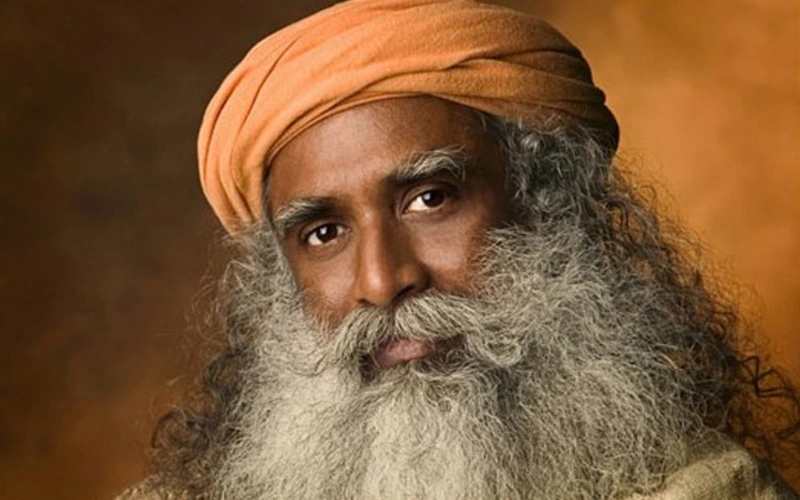 As the founder of the Isha Foundation, an NGO dedicated to refining society through individual transformation, Sadhguru has impacted millions of lives. His unique approach and perspectives have made his YouTube sessions go viral, making him one of the most followed spiritual leaders in India. Beyond India, Sadhguru has spoken at prestigious events such as the UN's Millennium World Summit and the World Economic Forum. His recent mission, "Save Soil," highlights the global importance of addressing the soil crisis.
5. Ujjwal Patni: Guiding the Path to Success
Ujjwal Patni is among the best motivational speakers in India, with a dedicated audience spanning over 500 countries. Through his videos, seminars, and workshops, he empowers and inspires thousands of individuals each year. Ujjwal delivers most of his speeches in Hindi, making his message accessible to a broader audience.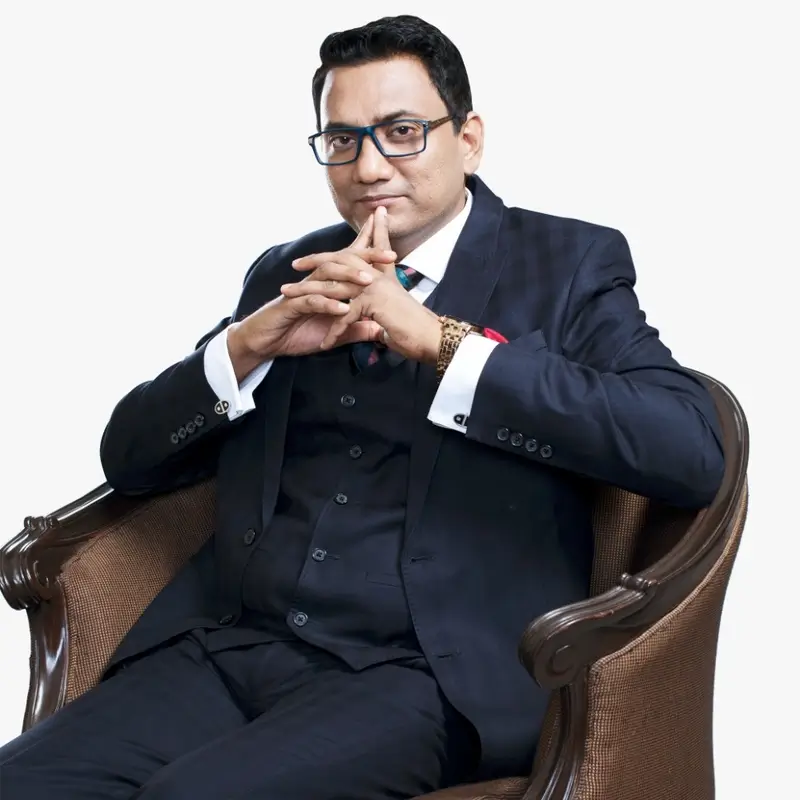 Ujjwal also hosts the popular "Ujjwal Patni Show," which focuses on life and business topics. The show is watched by over a million Indians weekly across 75 countries on YouTube and Facebook. Additionally, Ujjwal has launched a venture called "Businessjeeto," offering top business and life courses in Hindi at an affordable price. With three Guinness World Records to his name and recognition as one of India's top 10 thinkers in 2014, Ujjwal Patni serves as a career mentor to numerous individuals across the country.
6. Gaur Gopal Das: Blending Classical Wisdom and Contemporary Psychology
Gaur Gopal Das stands out as one of the wittiest and best motivational speakers in India. His guidance has influenced students, celebrities, and corporate leaders worldwide. Gaur Gopal Das combines classical wisdom and contemporary psychology to help individuals find simple solutions to complex problems.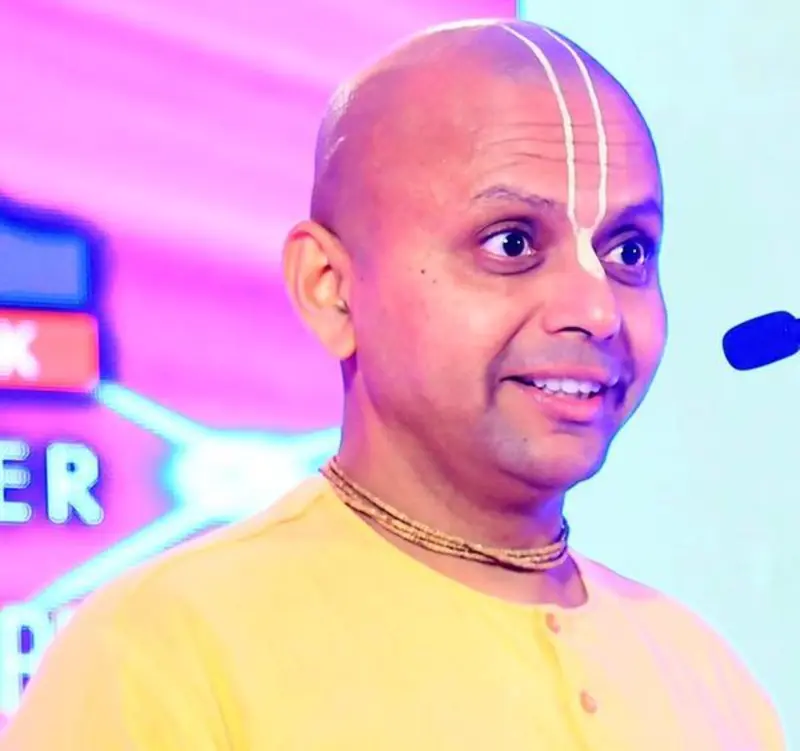 He was honored with the title of "The Ideal Young Spiritual Guru" by the Indian Student Parliament of MIT, Pune. Gaur Gopal Das shares his teachings and speeches on his website, providing individuals with timeless wisdom and practical advice for personal growth. His philosophy resonates with people from different walks of life, making him a highly sought-after motivational speaker.
7. T.S. Madaan: Inspiring Success Through Positive Thinking
Tarvinder Singh Madaan, better known as T.S. Madaan, is a renowned Hindi motivational speaker, actor, life coach, and beloved comedian. With over 40 years of experience, he has become a dynamic personality known for his clarity of thought and engaging sessions.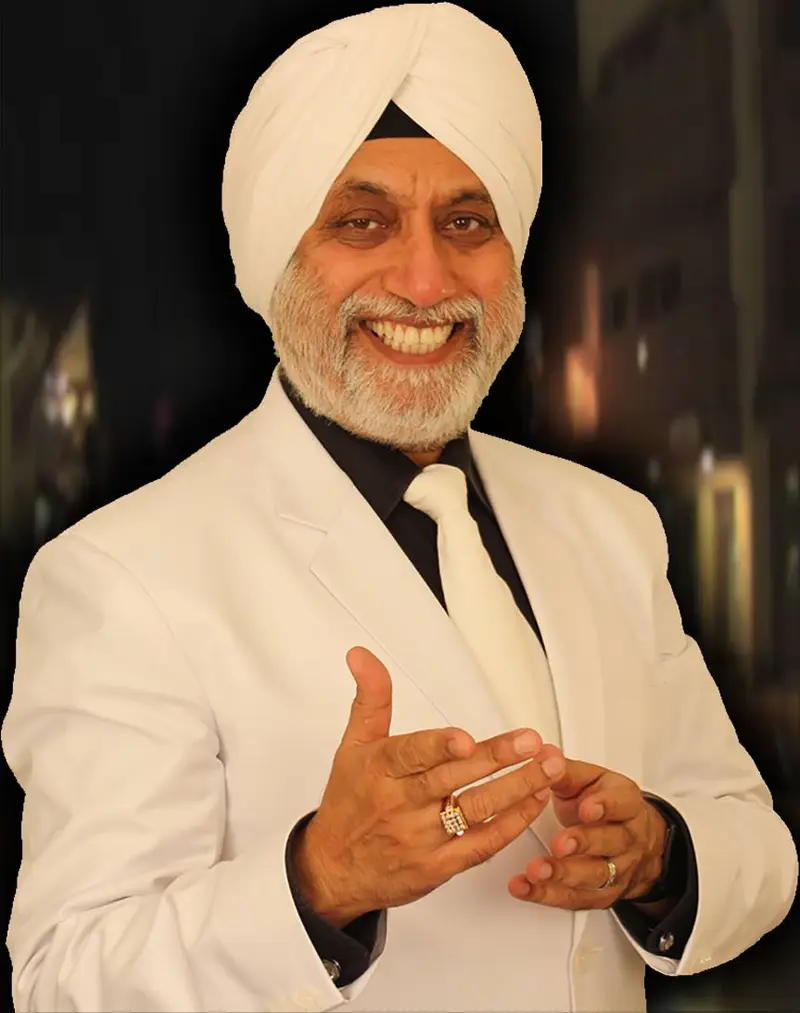 T.S. Madaan's speeches are filled with humor, fun, and informative content. He covers various topics, including positive thinking, anger management, leadership skills, time management, sales skills, and communication skills. His energetic and entertaining style resonates with a wide audience, making him a popular choice for events, conferences, and conventions. T.S. Madaan's expertise is also accessible through his website and YouTube channel, where he continues to empower individuals with life skills.
8. Him-eesh Madaan: Spreading Positivity and Inspiration
Him-eesh Madaan is an enthusiastic and positive motivational speaker who captivates audiences with his inspiring words. His speeches touch the heart and leave a lasting impact on listeners. Him-eesh covers a wide range of topics, including education, career, business, and relationships, providing valuable insights and guidance.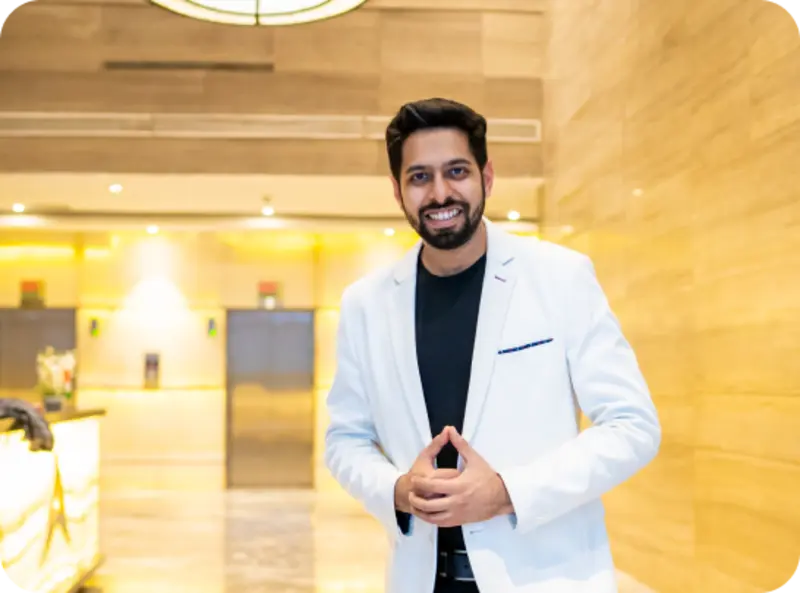 As a leading performance and life coach, Him-eesh has worked with over 1000 organizations. His unique way of engaging with audiences during webinars and workshops sets him apart. Him-eesh Madaan's ability to connect with people and deliver powerful messages makes him one of the top motivational speakers in India.
9. Shivani Verma: Empowering Lives Through Spirituality
Shivani Verma, known as Sister Shivani, is a respected teacher in India's Brahma Kumaris spiritual movement. Alongside her spiritual teachings, she runs the TV show "Awakening with Brahmakumaris." Shivani has authored popular books such as "Happiness Unlimited" and "Awakening with Brahmakumaris," which have touched the lives of many.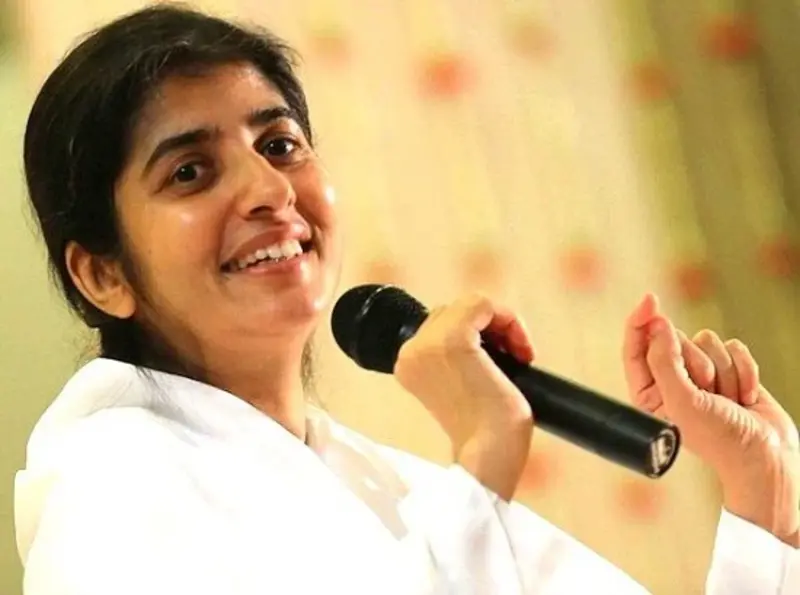 She has been recognized with prestigious awards, including the Women of the Decade Achievers Award by ASSOCHAM Ladies League in 2014 and the Nari Shakti Award in 2019. Sister Shivani's speeches revolve around different aspects of life, guiding individuals towards happiness and self-reliance. Her wisdom and insights have earned her a place amongst the best motivational speakers in India.
10. Ankur Warikoo: From Aspiring Physicist to Inspiring Entrepreneur
Ankur Warikoo's journey from aspiring physicist to motivational speaker and entrepreneur is truly remarkable. After starting his career as an investment banker, he decided to pursue his passion for inspiring others. Ankur co-founded Nearbuy.com, India's top discovery and transaction platform, before transitioning into motivational speaking.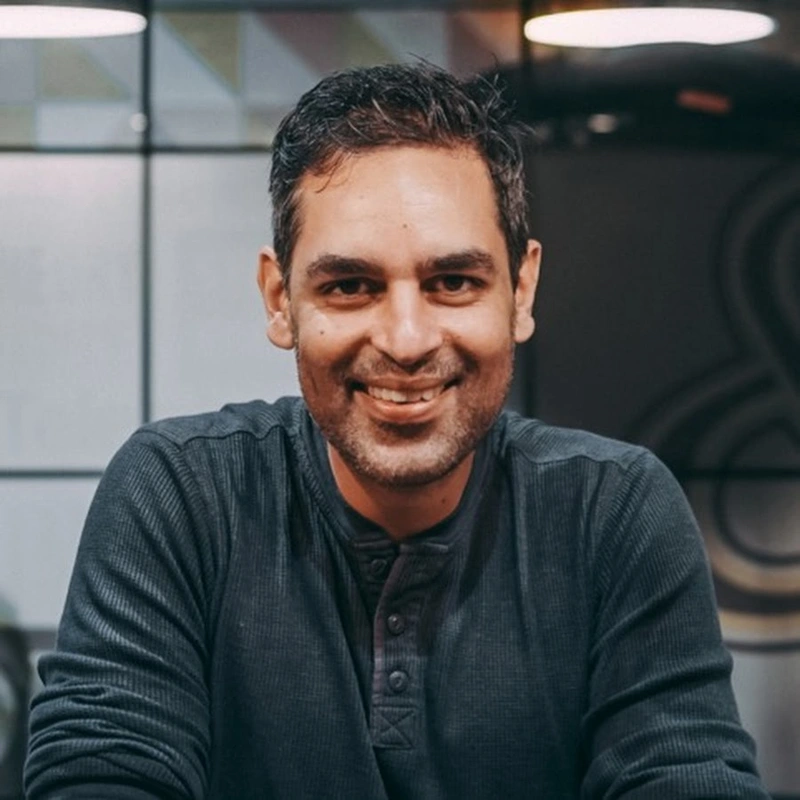 Ankur's speeches inspire individuals to follow their dreams and overcome obstacles to achieve success. He has been listed in India's Forbes 40 under 40, recognizing his significant achievements. With his unique style of delivering speeches and engaging with the audience, Ankur Warikoo continues to motivate and empower individuals through his website and social media channels.
11. Chetan Bhagat: From Investment Banking to Motivational Speaking
Chetan Bhagat's career path took a surprising turn from investment banking to motivational speaking. Known for his bestselling books, Chetan has become one of India's most popular authors. His novels, such as "One Night @ the Call Center," have been turned into movies and have remained bestsellers since their release.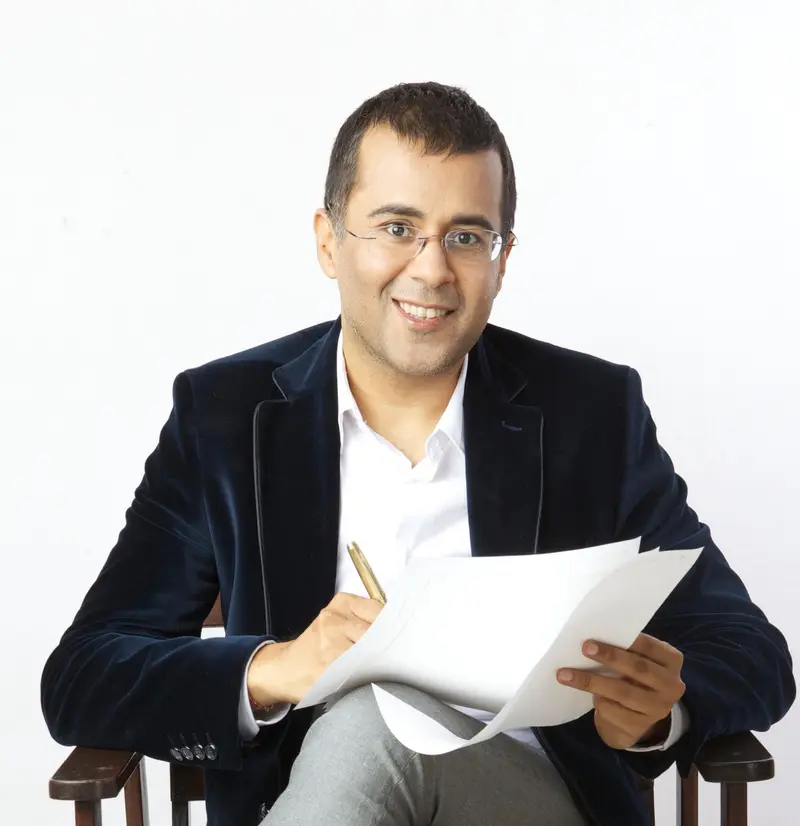 Chetan's writing style resonates with readers, touching their hearts with stories about love and life. He has been invited to numerous colleges and corporates to deliver webinars and workshops. Chetan Bhagat's motivational speeches inspire individuals to pursue their passions and achieve great success in life.
12. Simerjeet Singh: Empowering Success Through Positive Transformation
Simerjeet Singh is a dynamic motivational speaker and success coach who has empowered individuals and organizations for over two decades. Starting his career in the hotel industry, Simerjeet transitioned into motivational speaking with the goal of bringing positive transformation to people's lives.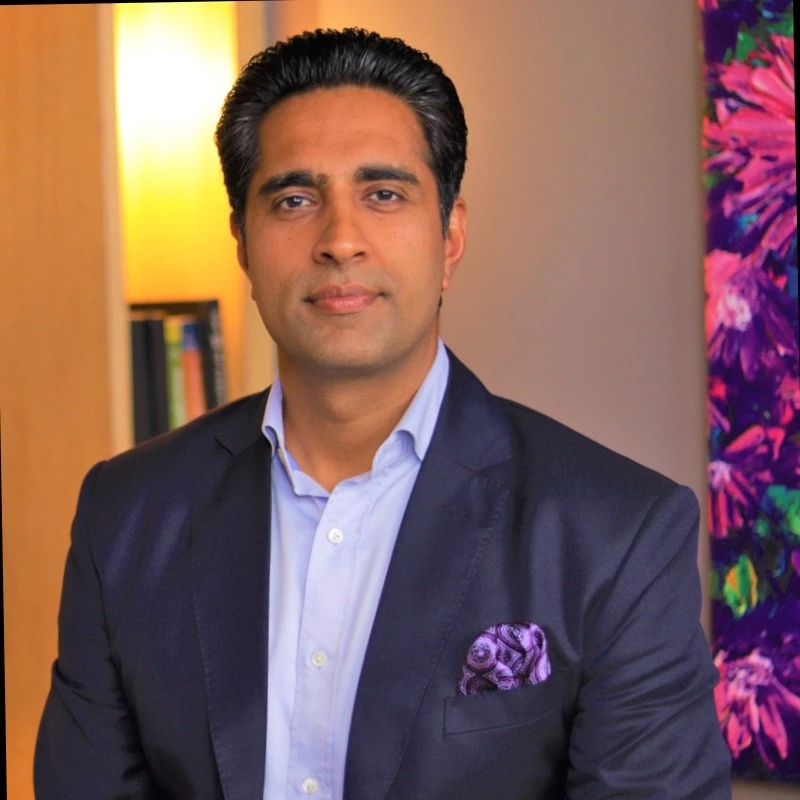 Simerjeet's workshops, seminars, and speeches have benefited thousands of individuals and companies, helping them achieve operational excellence, increase revenue, and provide exceptional customer support. His unique blend of science, psychology, and spirituality makes his teachings highly effective and impactful. Simerjeet Singh's website and social media channels serve as valuable resources for personal and professional growth.
13. Robin Sharma: Leadership and Personal Mastery
Robin Sharma, originally an Indian lawyer, transitioned into motivational speaking and is now based in Canada. His book, "The Monk Who Sold His Ferrari," has touched the lives of millions and made him one of the biggest-selling English-language authors in India's history.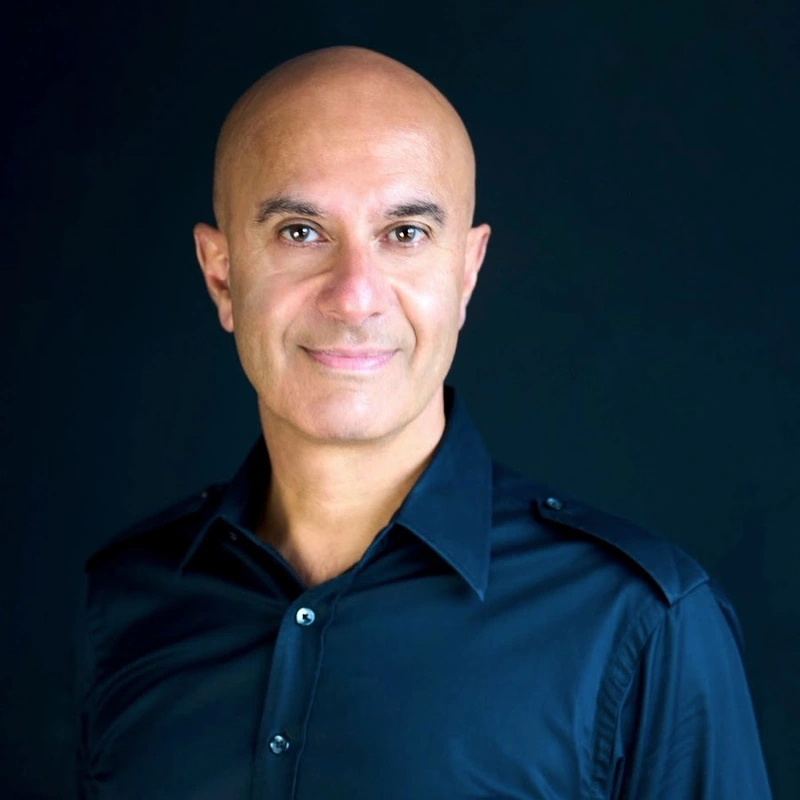 Robin Sharma's speeches focus on leadership and personal mastery, guiding individuals to unlock their true potential and live fulfilling lives. He has shared the stage with renowned personalities such as Bill Clinton, Jack Welch, and Richard Branson. Robin Sharma's website offers a wealth of resources and online courses to further empower individuals on their journey to success.
14. Priya Kumar: Youthful Inspiration and Personal Development
Priya Kumar is a youthful and powerful motivational speaker in India. From a young age, she displayed exceptional writing skills and won numerous essay writing contests. Today, she is a renowned speaker globally and has authored nine books.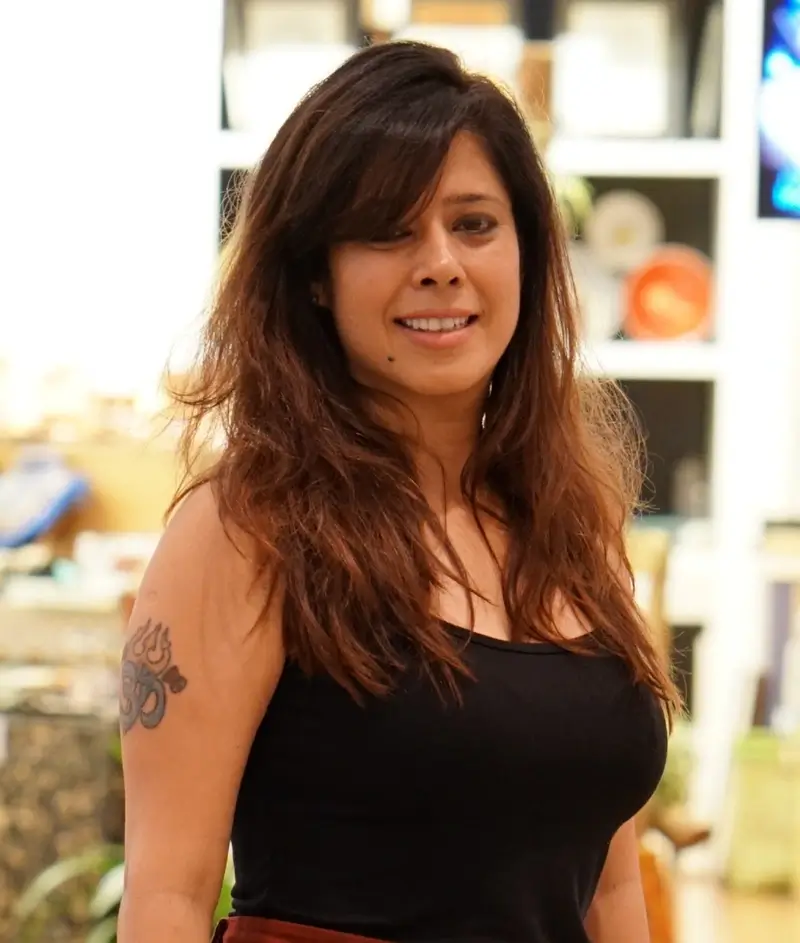 Priya's speeches are known for being high-energy, entertaining, and inspiring. She combines humor with valuable life lessons, empowering individuals to unlock their hidden talents and achieve personal and professional growth. Priya Kumar's website serves as a hub for her followers, offering a wealth of knowledge and resources.
15. Shiv Khera: From Car Washer to Renowned Motivational Speaker
Shiv Khera's inspiring journey from a car washer to a renowned motivational speaker has touched the hearts of many. After his family's coal mines were nationalized, Shiv faced adversity but resolved to create a better life for himself.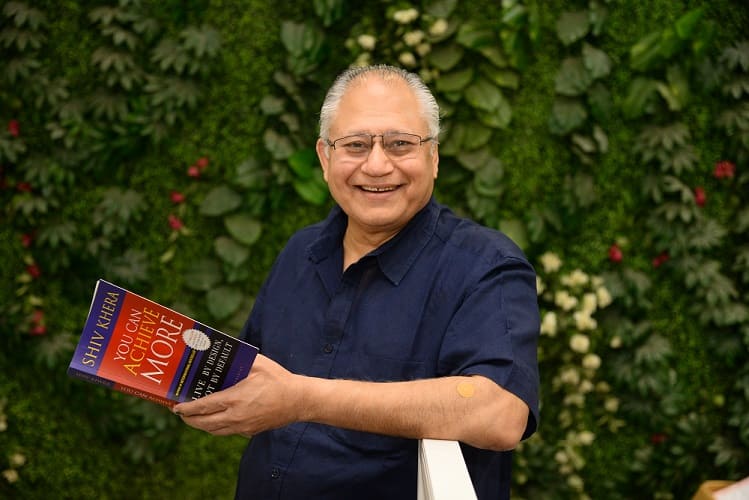 Shiv Khera's book, "You Can Win," has remained a bestseller and has inspired millions with its powerful messages. Shiv's speeches are interactive, entertaining, and filled with wisdom. His words have the power to change lives, instilling positivity and motivating individuals to achieve greatness.
Conclusion
The world of motivational speaking in India is filled with remarkable individuals who have dedicated themselves to empowering others and bringing positive change. From Sandeep Maheshwari's unwavering spirit to Shiv Khera's inspiring journey, each motivational speaker has a unique story and message to share. By embracing their guidance and wisdom, individuals can ignite their motivation, overcome challenges, and embark on a path toward personal and professional success. Let these 15 inspirational speakers in India guide you as you unlock your full potential and achieve greatness.