Alexandr Wang Biography, Wiki, Age, Girlfriend and Net Worth
Alexandr Wang, an American entrepreneur and businessman, has made waves in the tech industry as the youngest self-made billionaire in the world. At just 25 years old, he has achieved remarkable success through his company, Scale AI, which he founded at the age of 19. With a net worth of $1 billion in 2022, Wang's story is an inspiration to aspiring entrepreneurs worldwide.
Early Life and Education
Born in January 1997 in New Mexico, United States, Alexandr Wang grew up in a family of scientists. His parents, both physicists working on US military weapons projects, instilled in him a love for knowledge and discovery from a young age. Wang's sister, Jessie, also shares his passion for science.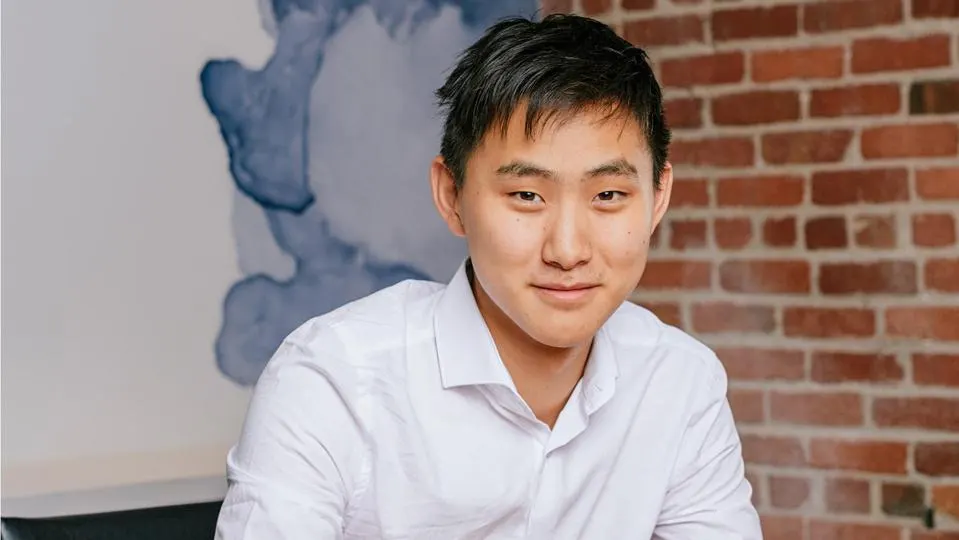 Wang attended Los Alamos High School in New Mexico, where he excelled academically. He demonstrated exceptional talent in mathematics and coding, participating in various competitions and earning recognition for his skills. In 2012, he ranked fifth in the USA Mathematical Talent Search, and in 2014, he was selected as one of the top 20 physics students for the USA Physics Team.
After graduating from high school, Wang enrolled at the Massachusetts Institute of Technology (MIT) to pursue a Bachelor's degree in Science, Mathematics, and Computer Science. However, his entrepreneurial drive and desire to make a meaningful impact on the world led him to drop out before completing his degree.
Early Career and Entrepreneurial Journey
Wang's career in the tech industry began in 2014 when he joined Addepar as a software engineer. Although he worked at Addepar for only a short time, this experience laid the foundation for his future endeavors. In the same year, Wang made a significant career move and joined Quora as a Tech Lead. At Quora, he was responsible for spearheading speed projects and initiatives as part of the infrastructure team.
In 2016, Wang joined Hudson River Trading as an Algorithm Developer, further honing his skills and expanding his knowledge in the field. However, his entrepreneurial spirit and desire to pursue his own business venture soon led him to embark on a new journey.
Founding Scale AI
In June 2016, Alexandr Wang, together with his former coworker Lucy Guo, founded Scale AI. This groundbreaking company focused on artificial intelligence and data analysis, aiming to revolutionize the way businesses leverage AI technologies. The company's primary goal was to help organizations unlock the potential of their data and supercharge their businesses with AI.
Scale AI quickly gained traction, attracting significant attention from investors and industry leaders. In August 2016, the company raised a seed funding round of $120,000, setting the stage for its rapid growth. With a relentless drive for innovation and a commitment to excellence, Wang and his team propelled Scale AI to new heights.
Alexandr Wang Biography, Wiki, Wikipedia, Net Worth, Age, Girlfriend, Wife, Children, Family
Bio/Wiki
Profession
• Businessman
• Entrepreneur
Physical Stats & More
Eye Colour
Dark brown
Hair Colour
Black
Career
Awards, Honours, Achievements
• January 2012: he stood 5th in the USA Mathematical Talent Search
• January 2014: selected among the top 20 physics students for the USA Physics Team.
• May 2022: he became the youngest self-made billionaire with a net worth of $1 Billion.
Personal Life
Date of Birth
January 1997
Age (as of 2022)
25 Years
Birthplace
New Mexico, US
Nationality
American
Hometown
New Mexico
School
Los Alamos High School, New Mexico
College/University
Massachusetts Institute of Technology
Educational Qualification
College dropout
Relationships & More
Marital Status
Unmarried
Family
Wife/Spouse
N/A
Parents
Father– Physicists who worked on US military weapons.
Mother– Physicists who worked on US military weapons.
Money Factor
Net Worth (approx.)
$1 Billion
Scaling Success and Funding Rounds
With its innovative approach to AI data analysis, Scale AI began to attract major clients, including industry giants like General Motors and Flexport. The company's ability to provide cutting-edge AI solutions and its commitment to delivering exceptional results solidified its position in the market.
To fuel its growth and expansion, Scale AI embarked on multiple funding rounds, securing investments from prominent venture capital firms and investors. Over the course of seven funding rounds, the company raised an impressive $602.6 million. Notable investors in Scale AI include Tiger Global Management, Accel, and Index Ventures.
Achievements and Recognition
Wang's entrepreneurial prowess and the success of Scale AI did not go unnoticed. In 2018, Forbes recognized Scale AI's achievements by naming it one of the 30 under 30 enterprises to watch. This accolade further solidified the company's position as a trailblazer in the AI industry.
In addition to the recognition Scale AI received, Alexandr Wang himself achieved remarkable milestones. In May 2022, at the age of just 25, he became the youngest self-made billionaire in the world, with a net worth of $1 billion. This incredible achievement is a testament to his vision, determination, and unwavering dedication to his entrepreneurial pursuits.
Contributions to the Tech Industry
Scale AI's impact extends beyond its clients and investors. The company has also made significant contributions to technological advancements and societal well-being. One notable example is Scale AI's analysis of the extent of damage caused by Russian bombs on Ukraine. By utilizing AI capabilities, the company provided critical insights that aided in assessing and mitigating the impact of these destructive incidents.
Furthermore, Scale AI's commitment to innovation has led to collaborations with the United States Army and Air Force. The company has secured three contracts, worth $110 million, to assist in employing AI technologies. These partnerships highlight the trust and recognition that the military has placed in Scale AI's expertise and capabilities.
Personal Life and Multilingualism
Beyond his professional achievements, Alexandr Wang leads a well-rounded life. In addition to English, he is fluent in two other languages: Chinese and French. This multilingualism enables him to connect with individuals from diverse backgrounds and fosters a global perspective in his work and personal interactions.
Conclusion
Alexandr Wang's journey from a young coding enthusiast to the youngest self-made billionaire is a testament to the power of passion, drive, and relentless pursuit of one's goals. Through Scale AI, he has revolutionized the AI industry, helping businesses unlock the full potential of their data. Wang's dedication to innovation and societal impact sets an inspiring example for aspiring entrepreneurs worldwide.
As Alexandr Wang continues to make strides in the tech industry, his story serves as a reminder that age is no barrier to success. With the right mindset, determination, and a commitment to excellence, anyone can achieve their entrepreneurial dreams and make a lasting impact on the world.