Do you fabricate printed circuit boards at your facility? Can you confirm if its solder joints pretty strong? Is its conductive path free from cracks or damages? And most importantly, are its surface mount devices appropriately fixed? To answer all these questions in one go, you need to be confident first. And you can feel sure of yourself only when you know how to produce high-quality printed circuit boards. For that, your operators and inspectors need a valid certificate from IPC stating that they have adequate skills for assembling and checking electronic products. Besides this, your technicians need an instructional book for "IPC standards for PCB assemblies" to attend the IPC training.
In this blog, we'll let you know some essential things that you must go through before purchasing IPC standards for PCB:
What does the IPC-A-610H instructional book contain?
The IPC-A-610H "Acceptability of Electronic Assemblies" is a small handbook that briefs how an electronic component needs to get assembled. It is the most highly used standard in the electronic industry that small to big manufacturing companies utilize. The revision H of the IPC-A-610 is just a simple update to the previous document. In this standards book, you will find new surface mount component types and miss target conditions.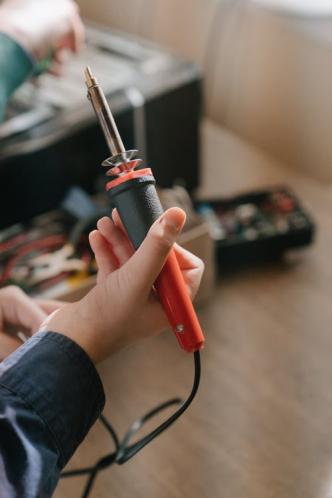 Just so that you know, experts from 29 countries have given their input to create this handbook and played a crucial role in bringing it to the electronics industry. It is one of the essential training materials that operators, inspectors, or other persons interested in acceptance criteria for electronic assemblies must purchase.
A vital information piece you must know about IPC-A-610H is that it's developed with the cooperation of J-STD-001 and IPC/WHMA-A-620 standards.
What training kits can you buy online?
There are many reliable IPC distributors on the web that sell high-quality training materials. You can buy various training materials from such sellers, including IPC standards for PCB, solder training kits, and other parts. And when these training materials combine with the IPC certification programs, your technicians will learn state-of-the-art solder training techniques with ease.
Aside from this, you must know that the solder training kits come in several configurations. For example, you can buy kits for basic solder training assembly, PCB repair/rework, and many as such. In other words, you can have different kits for different IPC certification programs, including IPC-7721, IPC-7711, and IPC J-STD-001.
However, before you start placing the order of training kits for your personnel, choose a well-established vendor that sells all types of training materials and soldering kits. Doing this will make your purchasing experience painless, and you will also find an excellent brand to count on for all your training needs.
Do you know what the most fantastic experience in shopping for training items online is? Some of the sellers have specialized training staff deployed for your convenience. That means they can suggest suitable IPC training material versions for your training needs. But that's not all; they can also guide you to look for additional items after the sale if you want. Just make sure to purchase the training products from a leading e-commerce site to give a "personal touch" to your employee's training, whether their personalization approach applies to the training materials, training kits, or the classroom teaching itself, for that matter.
How training materials benefit you? 
You should know one thing about IPC training materials, i.e., a group of trainers and experts develops and approves them to make sure all the standards are technically accurate. Also remember that the set standards generally agree with other metrics in the industry.
When you buy training materials from a trustworthy site, you can be sure that it is exact and aligns with the IPC standards. Thus your workers will face no issues while performing the technical activities during the training. For example, a soldering kit comes with a range of items such as capacitors, diodes, watt resistors, transistors, terminals, wires, and a whole lot more. So when the instructor asks them to mount the electrical components on the printed circuit boards, they can easily find the holes they need to assemble inside. What's more, the electrical components will precisely fit into the board without a hitch.
Since all kinds of training materials are available online, you can buy them for your menial technicians and give those materials to them. However, before the training starts, you must get in touch with the solder training provider and confirm with them whether they will provide your workforce the training materials or you need to buy many for them.
End thought
We hope now you know how to ensure the excellent quality of printed circuit boards you produce. By training your operators, trainers, and technicians, you can finally make sure that the solder joints, conductive path, or SMD devices assembled on your PCB can last long. If you want to get information about the training location, please contact a preeminent solder training institute in the town and ask your query from them.