Lucy Guo is a remarkable tech entrepreneur who has made a significant impact in the world of technology and business. With her innovative thinking and relentless drive, she has established herself as a trailblazer in the industry. This article delves into the life and achievements of Lucy Guo, exploring her journey from a young prodigy to a respected founder and investor.
Early Years and Passion for Technology
Lucy Guo's passion for technology was ignited at a young age. Growing up in Silicon Valley, she was exposed to the world of innovation and entrepreneurship from an early age. In the second grade, she learned to program, and by the sixth grade, she was already creating websites. Her early foray into the digital realm set the stage for her future success.
As a teenager, Guo's entrepreneurial spirit was evident. She generated five-figure revenues through internet marketing and ads while still in high school. Her skills as a freelance developer led her to create consumer web and mobile apps, including Pokecrew, AccessURL, and FriendSwipe. These early ventures showcased her ability to identify market needs and develop solutions to meet them.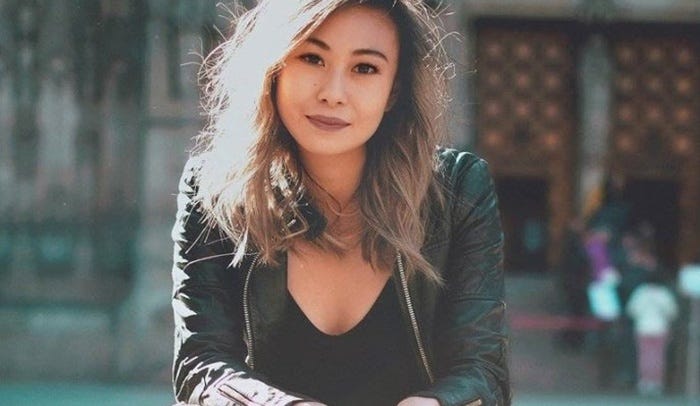 Lucy Guo Biography, Wiki, Age, Family, Net Worth, Etc
Name
Lucy Guo
Birthdate
October 14, 1994
Birthplace
United States
Nationality
NA
Occupation
Investor
Entrepreneur
Social Account
Linkedin
https://www.linkedin.com/in/lucy-guo-a7804955/
Facebook
https://www.facebook.com/lucy.guo4
Twitter
https://twitter.com/lucy_guo
Instagram
https://www.instagram.com/guoforit/
Crunchbase
https://www.crunchbase.com/person/lucy-guo
Academic Journey and Thiel Fellowship
While Guo demonstrated immense talent and potential, she believed that hands-on experience was the best teacher. Despite studying Computer Science and Human Computer Interaction at Carnegie Mellon University, she found that her real education came from doing rather than sitting in a classroom. This perspective led her to make a bold decision.
In her senior year, Guo dropped out of college after winning a prestigious Thiel Fellowship in 2014. The Thiel Fellowship, founded by entrepreneur and investor Peter Thiel, recognizes young innovators and provides them with a $100,000 scholarship and mentorship to pursue their entrepreneurial dreams. For Guo, this opportunity meant she could start building her business earlier than anticipated.
Reflecting on her decision, Guo expressed gratitude for the Thiel Fellowship, emphasizing the supportive community it offered. Surrounded by like-minded young founders, she was pushed to expand her boundaries and develop into a more intellectual and mature individual.
Scaling the AI Industry: Scale AI and Backend Capital
In 2016, Lucy Guo co-founded Scale AI, an artificial intelligence data platform that enables developers to utilize an API for repetitive human tasks. The platform empowers developers to leverage AI capabilities and focus on higher-level problem-solving. Scale AI quickly gained recognition in the industry, and in 2017, Guo was named in Forbes 30 Under 30 for her significant contributions to the field.
While Scale AI continued to thrive, Guo embarked on a new venture in 2019. She founded Backend Capital, a venture capital firm based in San Francisco. With Backend Capital, Guo aimed to support and invest in innovative startups, leveraging her experience and expertise in the tech industry.
A Multifaceted Career: Angel Investing and Industry Involvement
Lucy Guo's entrepreneurial journey extends beyond her own ventures. She has also ventured into angel investing, providing financial support and guidance to promising startups. Her extensive network and industry knowledge enable her to identify and nurture emerging companies with high growth potential.
Additionally, Guo's contributions to the tech industry go beyond her entrepreneurial endeavors. She has worked with renowned companies such as Facebook, Quora, and Snapchat, showcasing her versatility and ability to adapt to different environments. Her experiences in product design and development have further honed her skills and enriched her understanding of user needs.
Lucy Guo's Impact and Recognition
Lucy Guo's remarkable achievements have not gone unnoticed. Her innovative contributions to the AI industry and her entrepreneurial spirit have earned her widespread recognition and accolades. Being named in Forbes 30 Under 30 in 2017 for co-founding Scale AI is a testament to her groundbreaking work and influence.
Guo's influence extends beyond her professional accomplishments. As a prominent figure in the tech industry, she serves as an inspiration to aspiring entrepreneurs, particularly young women interested in pursuing careers in technology. Her success story highlights the importance of perseverance, passion, and a willingness to take risks.
A Colorful Personal Life
Lucy Guo's vibrant personality extends beyond her professional life. She has been known to make headlines for her lively and unconventional social events. One notable incident involved a dinner party that quickly escalated into a raucous soiree with over 100 hackers, who were invited last minute via Twitter. While some may view this as unconventional behavior, it showcases Guo's ability to bring together talented individuals and foster an environment of collaboration and innovation.
Guo's zest for life and authenticity are also evident in her social media presence. She fearlessly shares her thoughts and experiences, providing a glimpse into her world as a tech entrepreneur. Her unfiltered observations and candid posts have resonated with many and contributed to her success as a prominent figure in Silicon Valley.
Looking Ahead: Lucy Guo's Future Endeavors
As a visionary and serial entrepreneur, Lucy Guo's journey is far from over. Her relentless drive to innovate and make a difference in the tech industry ensures that she will continue to push boundaries and explore new opportunities. With her diverse skill set, industry expertise, and extensive network, Guo is poised to make an even greater impact in the years to come.
Conclusion
Lucy Guo's story is a testament to the power of passion, determination, and a relentless pursuit of one's dreams. From her early exposure to technology in Silicon Valley to co-founding successful ventures like Scale AI and Backend Capital, Guo has proven herself to be a force to be reckoned with in the tech industry. Her ability to combine technical expertise with entrepreneurial acumen has set her apart and earned her widespread recognition.
As Lucy Guo continues to make waves in the industry, her journey serves as an inspiration to aspiring entrepreneurs and tech enthusiasts alike. With her innovative thinking, unyielding spirit, and unwavering commitment to excellence, she is shaping the future of technology and leaving an indelible mark on the world.