Gifting is such a lovely process. A sweet exchange of giving something you love to someone you like ultimately brings up lovely vibes in the relationship.  There are several gifting options around us. So, picking one from a myriad of options is a challenge, but a plant is a worthwhile option to try. As plants are alive, vibrant, serve as an indication of true friendship. Plants make the best gift options for many occasions – holidays, special celebrations, birthdays,  housewarmings, or any other celebration. Also, plants last longer than any gift card or an accessory.
If the recipient is a nature lover, then it's the best choice. If you are prepared to give a plant then you must go through this article to know about a few plants that can be a  good option for your special one.
1. Snake Plant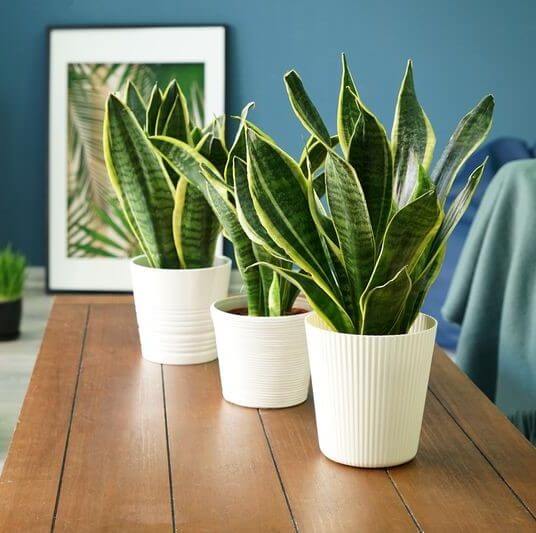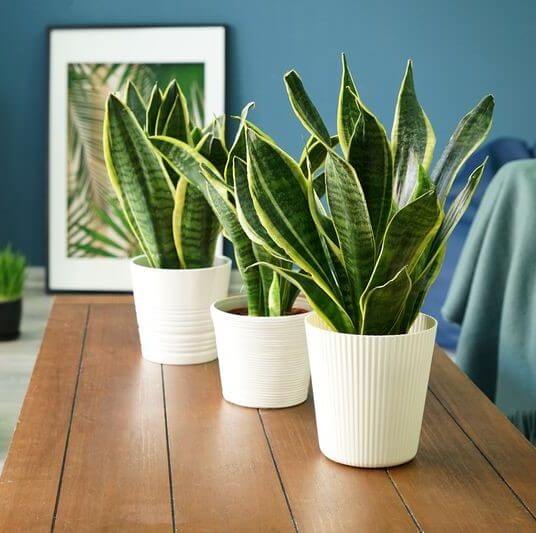 Snake plant is one of the striking houseplants to gift your loved ones who don't have much trust in maintaining and keeping the plant alive. Yes, the snake plant is a species that is known to grow in any kind of temperature or condition. But it prefers good bright light, but it doesn't mind artificial or shade light. Thanks to the fleshy, thick leaves that store all the water with the finest efficiency, that made this plant drought tolerant. Your snake plant can be neglected rather than overwatering. That's why we recommend you give it to the people who forget about the plant's existence.
2. Bamboo plant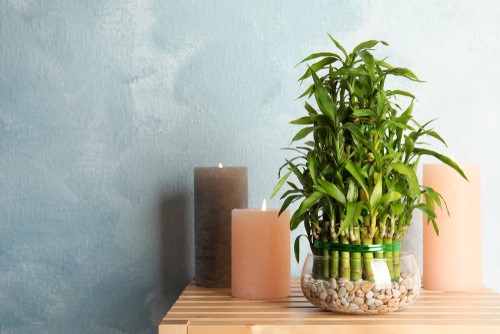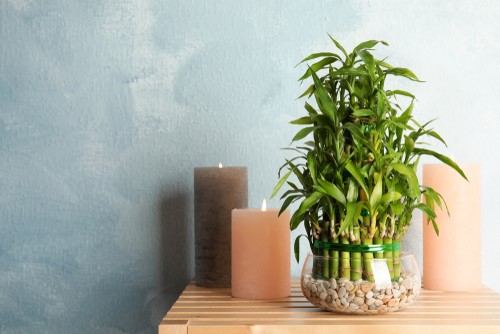 Bamboo is a popular Feng Shui gift that is gifted for many occasions. In Feng Shui, bamboo plants are referred to as good luck plants as they attract good energy that brings fortune and harmony to the house. Due to these reasons, the bamboo plant is said to be an outstanding gift for new beginnings.
In case you are thinking of giving the bamboo plants, make sure to know what the number of stalks represents. Two stalks in the bamboo plant represent love whereas three stalks signify a long life with joy. Five stalks represent wealth and six signifies luck, then seven represents health. A lovely pot with  21 stalks of bamboo, offers strong blessings.
3. Crassula Plant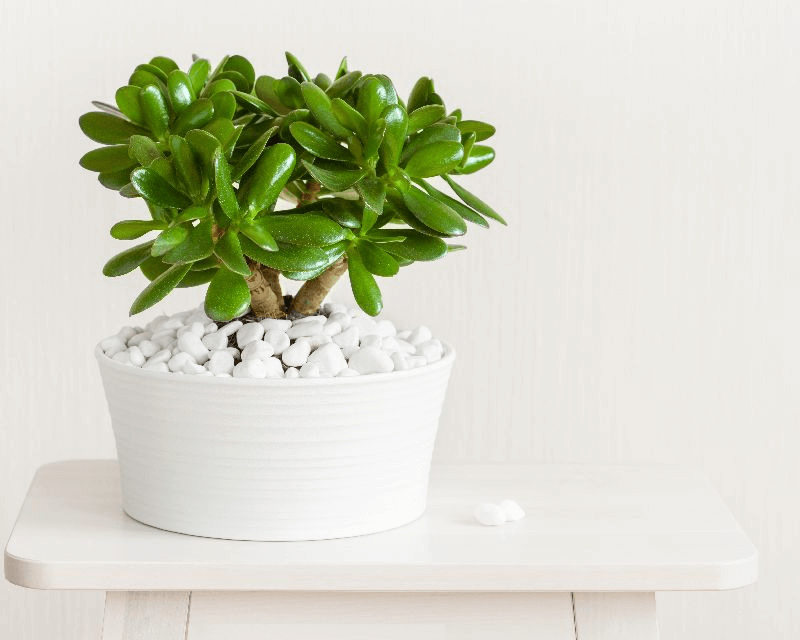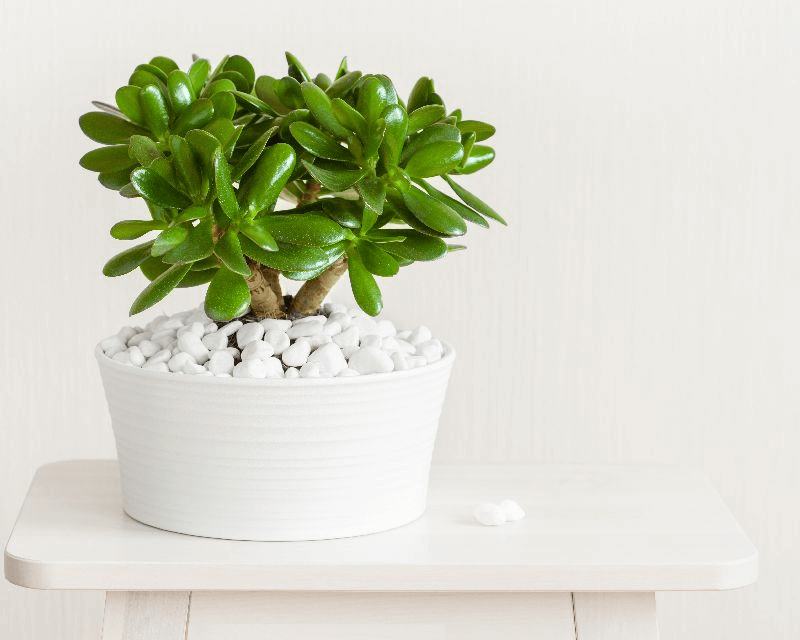 Crassula plant is a huge succulent which makes the perfect gift option to the people who have mastered parenting small cacti plants. Crassula plants come with a woody stem, if it grows tall as a tree it resembles a tree. Then the bright window or occasional watering of these crassula plants need more. So, if you think the recipient takes a good challenge in promoting the plant's vertical growth, by pruning plants regularly its huge foliage for minimising weight then you can happily give this plant. Also trimming reveals the different trunk, which is protected by the leaves. People, a crassula plant isn't just a stylish option to give but also a good luck sign.
4. Peace Lily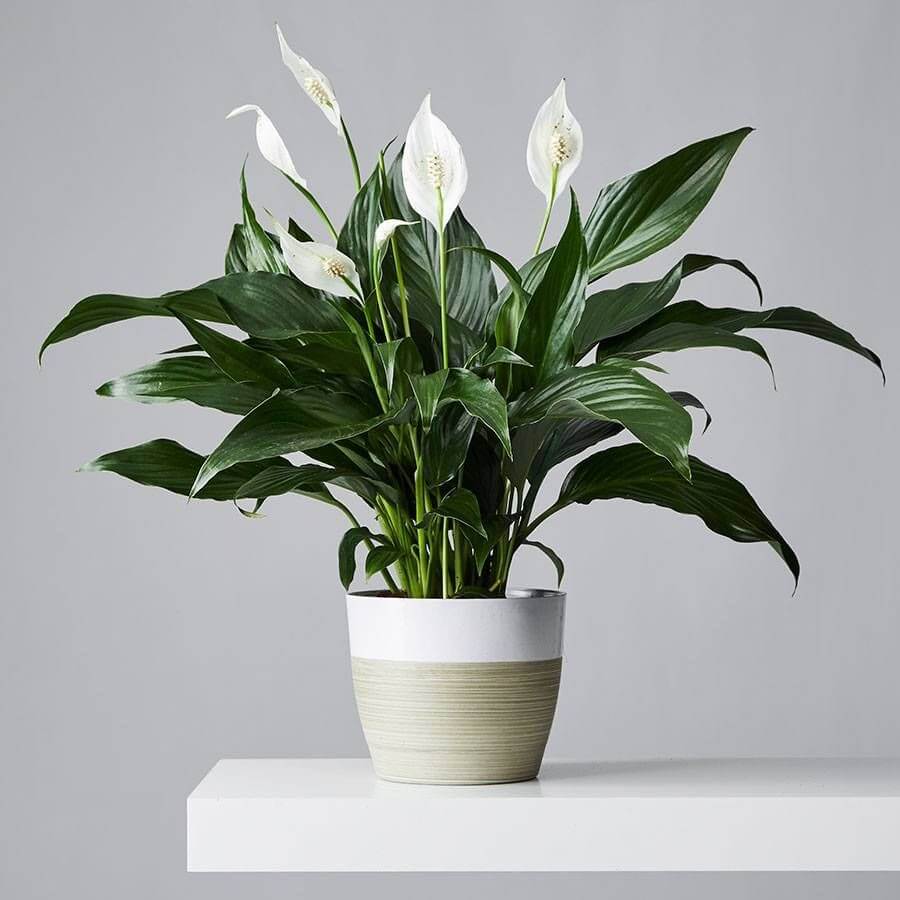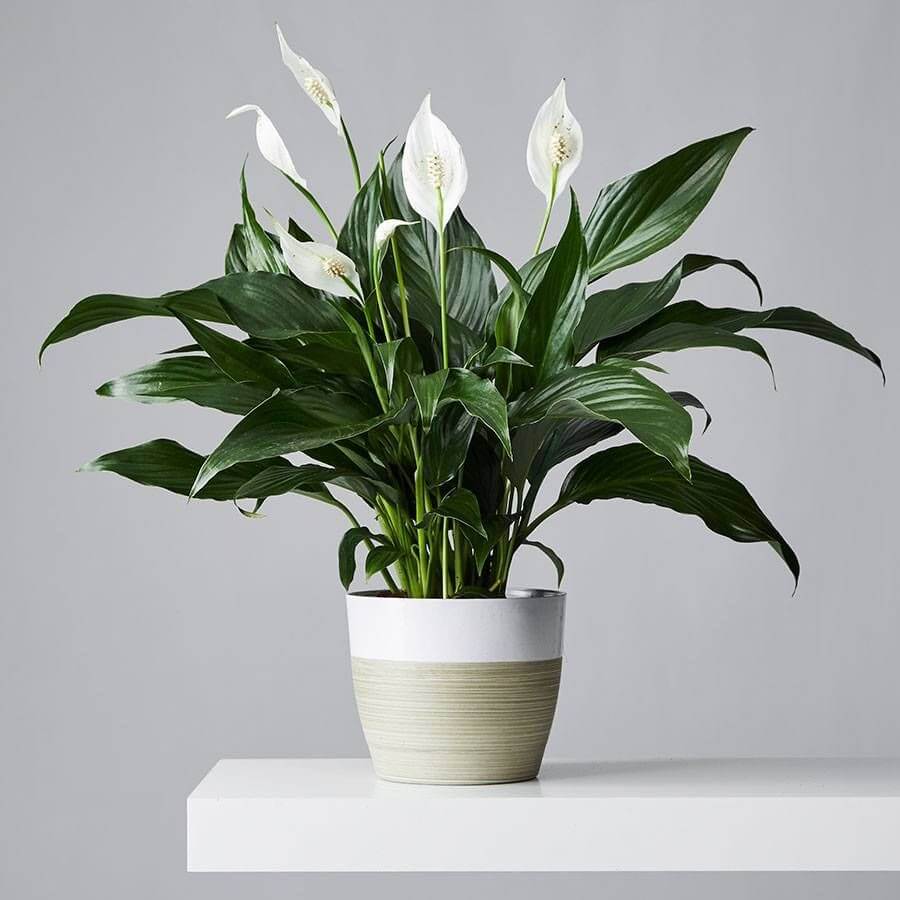 Peace Lily is another popular plant that you mostly observe on the desk around offices and homes. Not only, peace lilies too simple to care for, they even help to cleanse the air around us by taking out toxic chemicals from the air, like Trichloroethylene. These plants take out pollutants from the air by the leaves then send them to the roots. Then these pollutants are broken by microbes on the soil. Rather than removing the air pollutants, peace lily adds much moisture to the air. Now, the best part is that white blooms. These white blooms are perfect to bring out that tropical look to your office environment. Peace Lily is such a beautiful plant to gift as it's not just a low-maintenance plant but also promotes relaxation and good sleep for your loved one.
5. Dracaena plants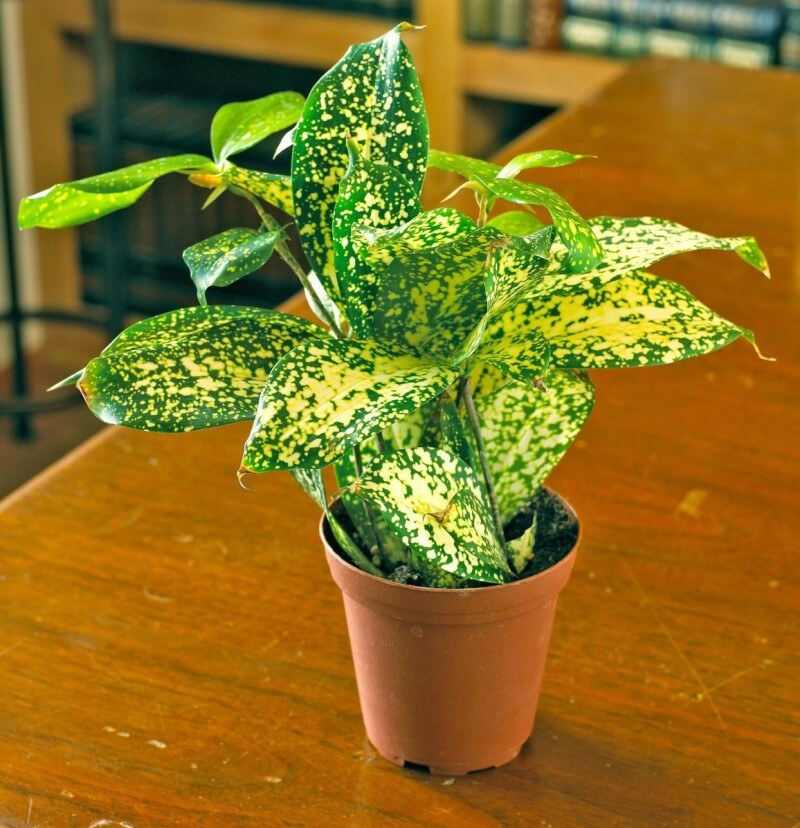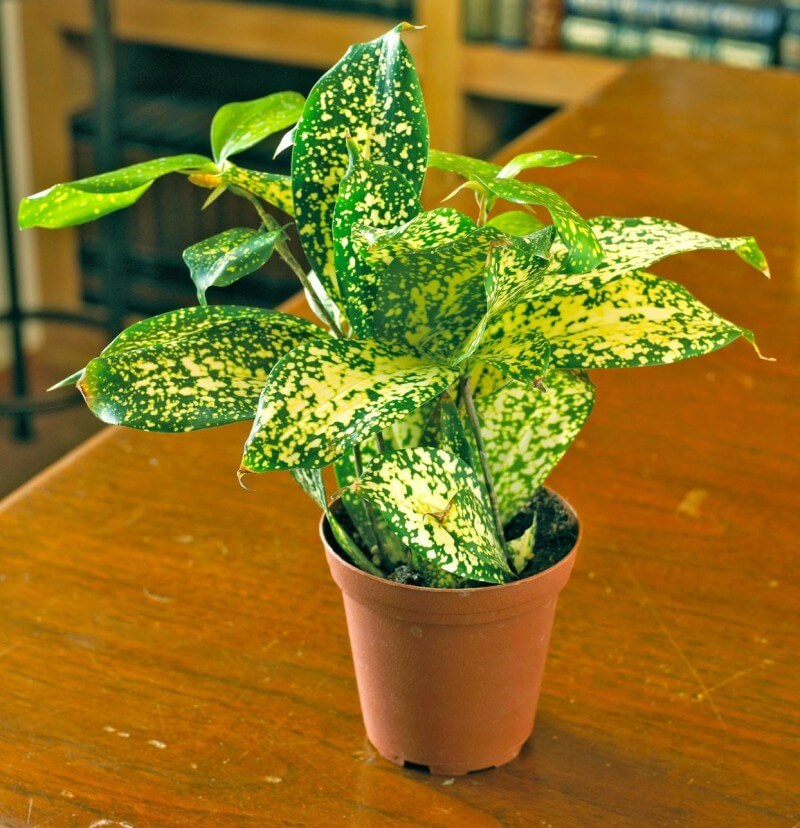 Dracaena plants bring such an extraordinary addition to the living spaces. These plant varieties are one of the desired options to have in the house. Dracaena plants have a history of use in rituals to clear negative energy.  They are amazing plants that could easily suit every interior style and are simple to look after. Dracaena is also easy to maintain plants as these plants store moisture in the trunk. That means you can forget to water them occasionally.
6. Croton Plants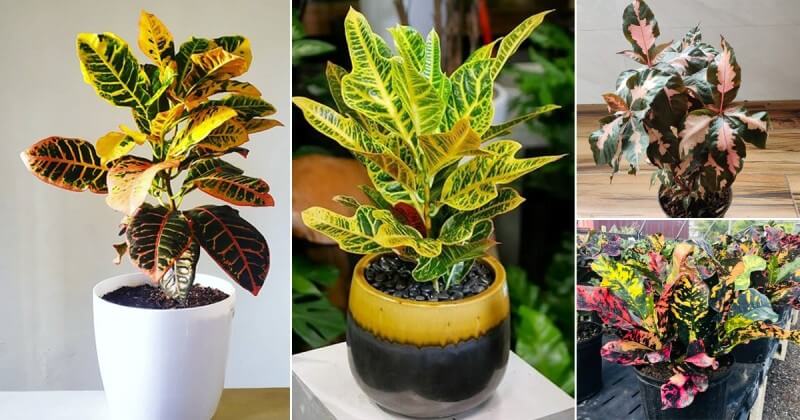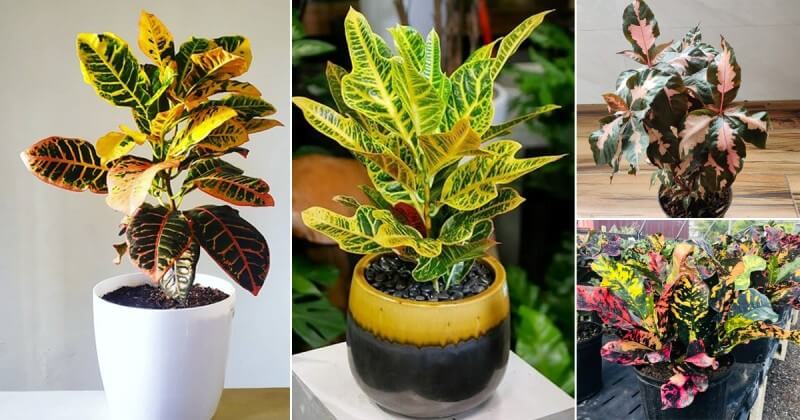 Croton  plants are tropical plants that grow outdoors in the sunlight. They have leathery leaves in flashy colours such as been, orange, red, pink, and yellow that make them quite beautiful house plants. These are patio plants and wonderful additions to the walkways. Gifting a tropical plant such as croton plants can be a great gift for someone who lives that extra quirkiness. Whatever your occasion, if you are set to give a unique gift option, think about gifting a croton plant.
7. Lakshmi Kamal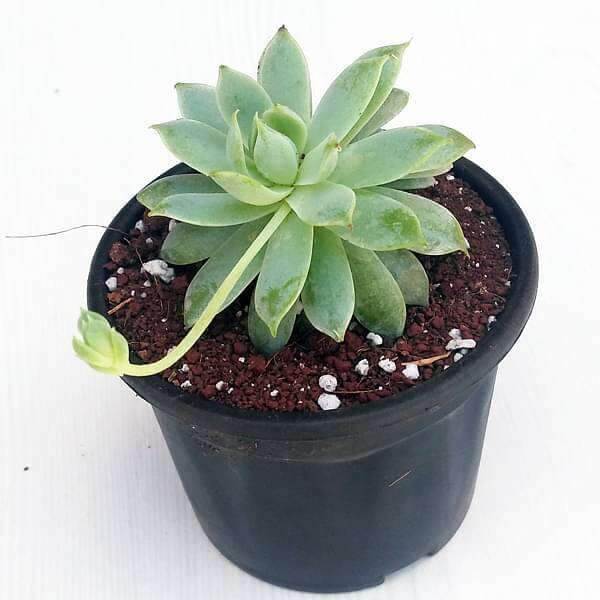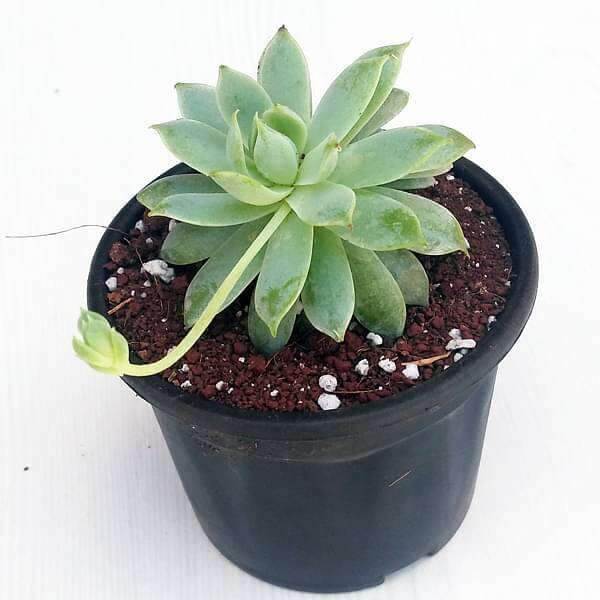 Lakshmi Kamal has grey-green and fleshy leaves which have pointed maroon tips. This Lakshmi Kamal plant resembles renaissance and life. Lakshmi kamal plant leaves are too close to each other to form a rosette. However, if you take out the leaf from your plant and put it in the soil, it reproduces itself to a plant. As the name suggests this plant represents Goddess Lakshmi. So, having a Lakshmi Kamal plant in the house is known to bring prosperity and wealth. It is quite adaptable to every temperature and can grow in sunlight or shade.
A plant alone is a promising gifting option. In case you like to add more to it, visit Dp Saini Florist. DP Saini Florist in Faridabad offers you a wide array of choices to pair up with the plant that includes chocolates, cakes, flowers, gift baskets, and more. Easily order and deliver your gifts to loved ones home within time through DP Saini Florist.