Several health and fitness experts from across the world suggest including strength training in a daily exercise routine in order to stay healthy and fit. Strength training helps in improving your flexibility as well as maintain the right bone density.
Nowadays, you can find a wide range of strength training exercise equipment in the market that is perfect for meeting your needs.
Whether you are looking for machines that help with posture & weight distribution or want to add an aerobic workout with a pair of hand weights, the options with strength training are boundless.
According to various research, it is revealed that strength exercises are safe for all ages and when combined with aerobic exercise they ensure good physical as well as mental health.  
Incredible Benefits of Strength Training 
Although strength training is important for all age groups but it is more necessary for older adults as it helps in slowing down the loss of bone and muscles that is quite obvious with aging. Some of the other advantages of strength training are:
Relief from arthritis
Fights depression
Weight control
Better balance and fall prevention
Good cardiovascular health
Lowers the risk of type 2 diabetes
Strength training can be performed using different machines & equipment like free weights, calisthenics, and so on. But it is necessary to ensure that all your major muscle groups are exercising like arms, legs, back, and stomach.
It is important to pay attention to the muscles around your center known as core muscles as they stabilize your entire body.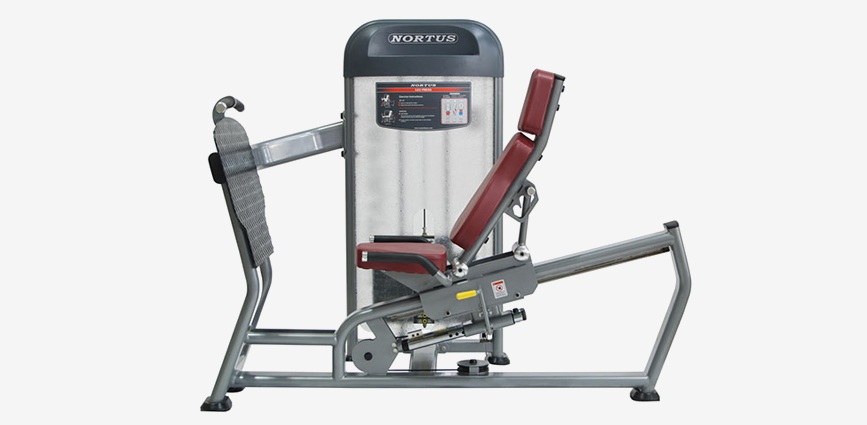 Different Strength Training Equipment
If you are looking for one of the reliable and reputed Gym Equipment Manufacturers in Jalandhar then give it a try to Nortus Fitness offers a wide range of strength training equipment that are robust and long lasting.
Some of the types of strength training equipment include: 
Barbells are long bars that come with weights attached at their ends. On the other hand, dumbbells are smaller & hand-held weights. One of the major advantages of using free weights is that they are low-priced and also multipurpose at the same time.  
This strength-training equipment looks like colorful beach balls but remember they are the most effective pieces of exercise equipment. Stability balls help you to perform exercises that involve body curves and rolls in different positions.
By performing this strength training, you can easily strengthen all body's essential core muscles.  
Performing strength training with machines is quite effective and it also offers you the benefit of being safe. The machines are specially designed for exercising particular muscle groups that further ensures efficient workouts. With just a single of equipment, you can work for different muscle groups.
Not only this, strength training machines are simple to use and maintain at the same time.  
Body bars are basically foam-covered weights. They are widely used in the total body working class in order to perfectly combine aerobic exercise with strength training.
Once you become a pro, the weighted body bars can also be used for exercising at home.
So, add strength training to your fitness routine and enjoy both physical as well as mental benefits.