Have you ever walked along golden sands, felt the ancient cobblestone streets under your feet, or tasted seafood so fresh it feels like the ocean is just a stone's throw away?
On my recent trip to Tavira, I experienced all this and more. Nestled in the heart of the Algarve region, Tavira offers an array of unique experiences. If you're wondering about things to do in Tavira, Portugal, this guide will unravel the city's hidden treasures for you.
Is Tavira worth visiting, you ask? Let's find out!
Historical and Cultural Attractions
Tavira, a city echoing tales of yesteryears, offers a treasure trove of historical, and cultural attractions, and beautiful beaches. With every step, you'll uncover a fragment of Portugal's illustrious legacy, preserved and celebrated in its full glory.
Tavira Castle
This formidable Tavira's castle, perched high above the city, is a relic from the Moorish era. Once a defensive stronghold, the castle walls today its ruins provide a serene escape for visitors.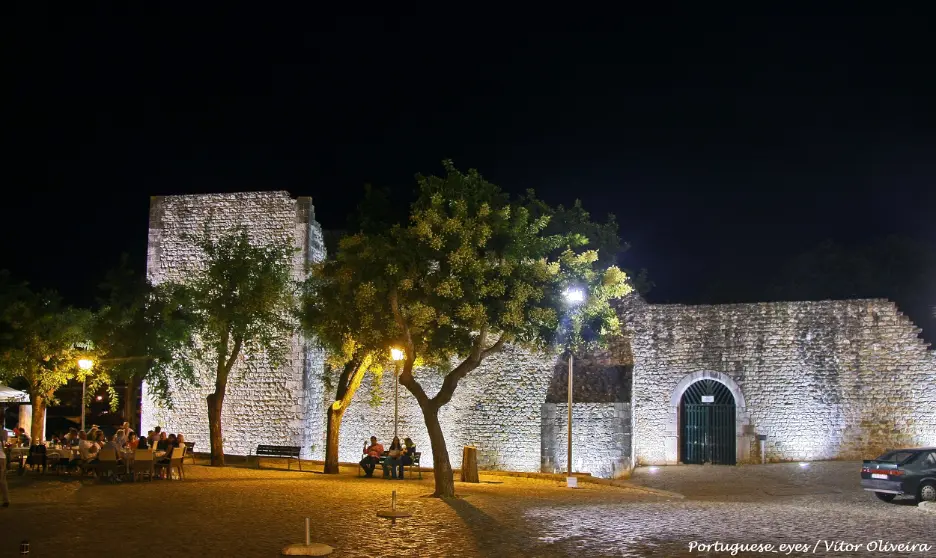 Meandering pathways lead to terraced gardens, punctuated with vibrant blossoms and aromatic herbs. But the highlight remains the panoramic vistas of Tavira, best viewed from the castle's ancient walls. It's more than just a historic site; it's a step back in time.
Pousada Convento de Tavira
Imagine staying in an age-old convent, where the walls whisper tales from the past, and the comfort is nothing short of modern luxury. During my visit to Tavira, the Pousada Convento de Tavira caught my eye, and it was not just another place to stay – it was an experience. For travelers seeking a unique blend of historical charm and contemporary elegance, this place stands out as a must-visit.
Tavira Camera Obscura
Housed in an old water tower, this unusual attraction uses a periscope system to project real-time images of Tavira onto a large concave screen.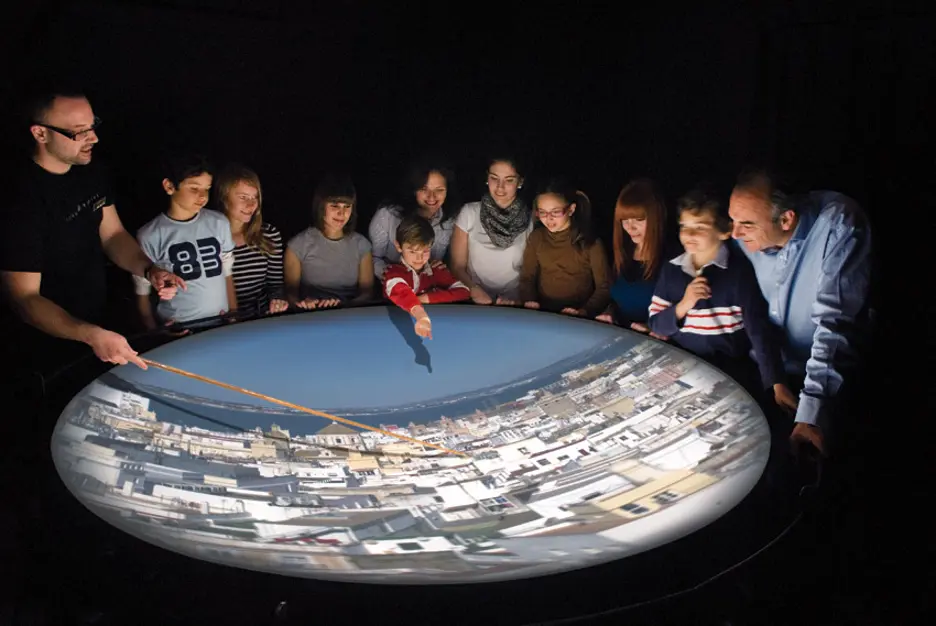 As the image rotates, you'll see the city come alive from a bird's eye view, capturing its beauty from dawn to dusk. It's a melding of ancient optical techniques with the modern world, offering a unique perspective of the city.
Igreja de Santa Maria do Castelo
Majestically standing since the 13th century, this church is a blend of Gothic, Renaissance, and Baroque architectural styles. It's not just the external beauty that captivates; inside, ornate altars and historic tombstones narrate tales of Tavira's noble past.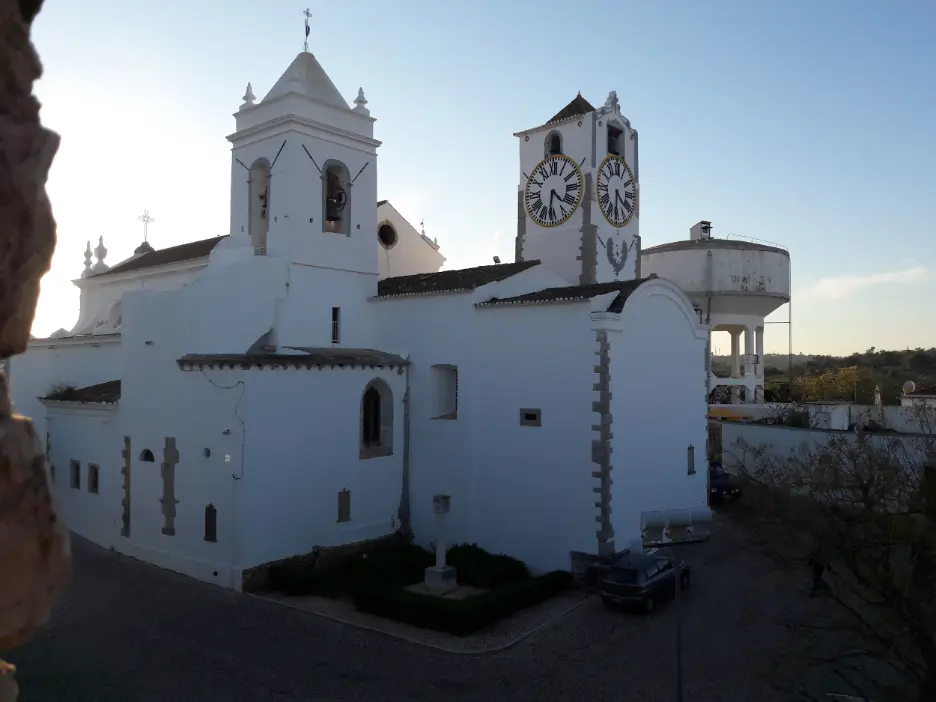 The church, dedicated to the city's patron saint, also houses the tombs of seven Christian knights, making it a significant spiritual and historical landmark.
Convento da Arrábida
A serene oasis amidst the hustle and bustle of Tavira, this convent dates back to the 16th century. Its whitewashed walls and terracotta roofs are emblematic of Algarve's architectural style.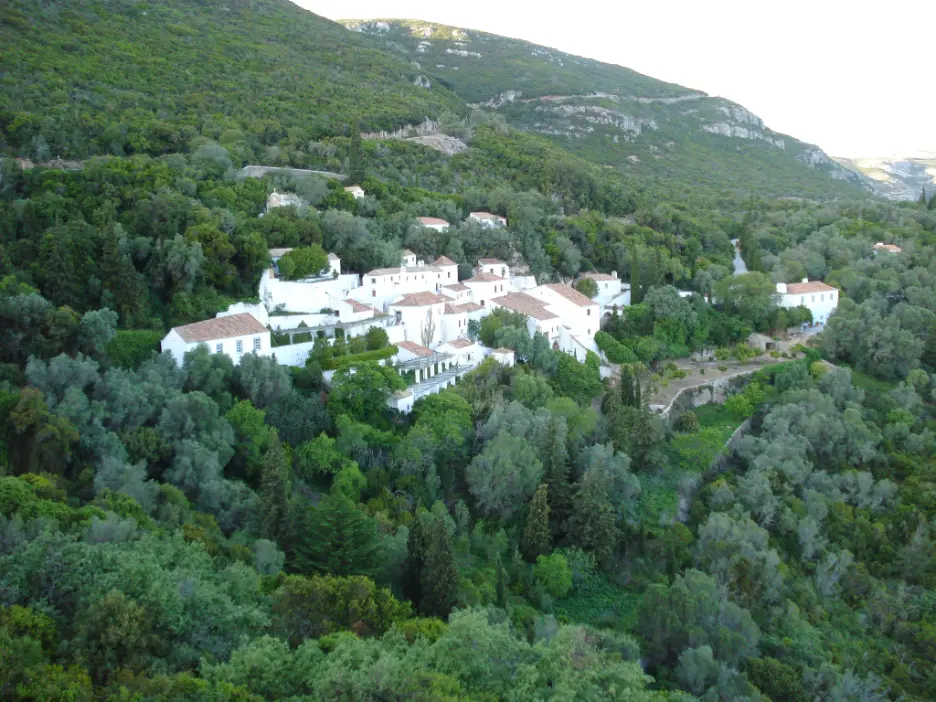 Inside, you'll find a cloistered courtyard, adorned with azulejos (traditional Portuguese tiles), and a chapel with exquisite religious art. As you wander its tranquil corridors, the weight of the modern world seems to lift, replaced by a profound sense of peace.
Ponte Romana de Tavira
A testament to Tavira's Roman past, this arched bridge spans the tranquil Gilão River. Originally built in the Roman era and later refurbished during the Moorish occupation, it now stands as a pedestrian-only zone.
Walking along it, one can't help but ponder the countless stories of traders, travelers, and townspeople who have crossed its path over the centuries. Lined with lampposts and offering a view of the riverbanks, it's a favorite spot for both romantic strolls and reflective moments.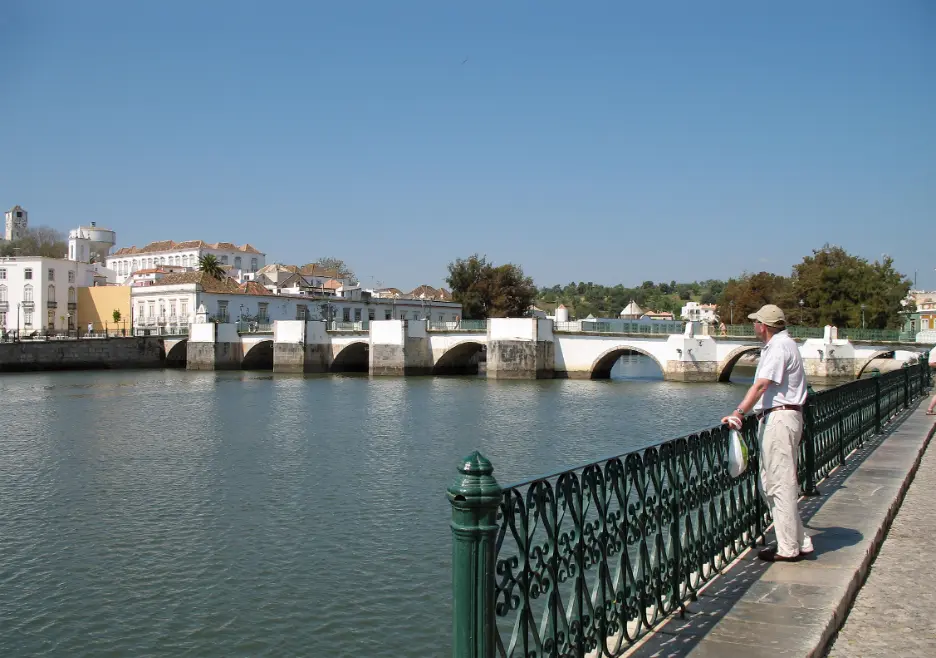 Delving into Tavira's historical and cultural landmarks, one can't help but feel a deep connection to Portugal's rich tapestry of history, art, and tradition
Natural Attractions
When the harmonious dance of nature and beauty unfolds, Tavira stands on the stage. The city's mesmerizing landscapes not only promise a visual treat but also beckon nature enthusiasts for an experience like no other.
Praia da Ilha de Tavira (Tavira Island Beach)
This slice of paradise offers more than just soft, golden sands. As you sunbathe, you can listen to the rhythmic lull of the waves or dive into the turquoise embrace of the waters for a swim that invigorates your senses.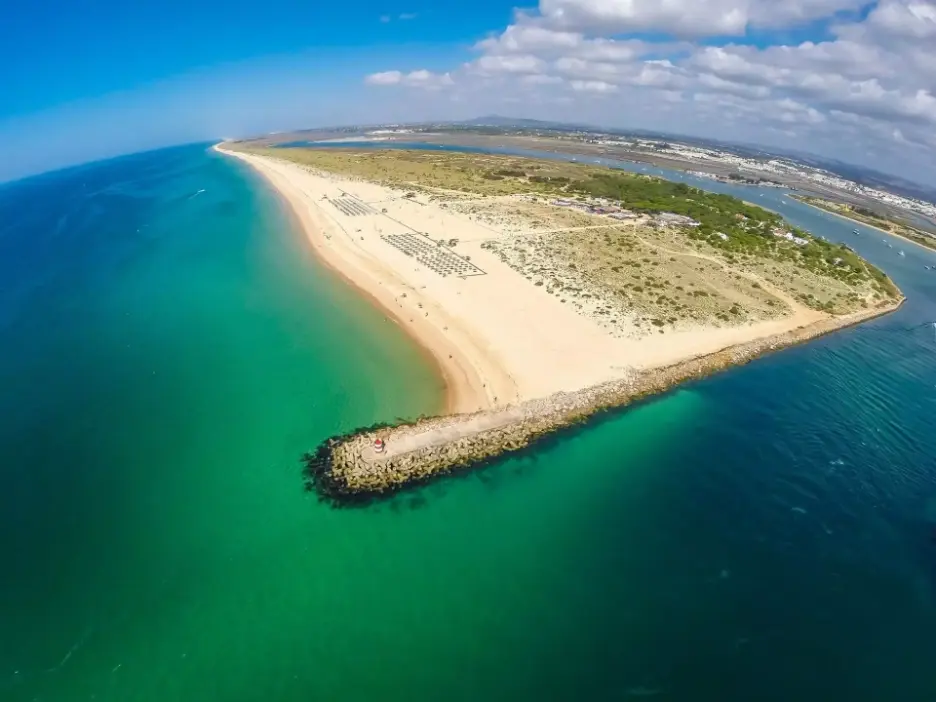 The dunes around whisper tales of the sea, and the serene environment is the perfect getaway from the hustle and bustle.
Ria Formosa Natural Park
More than just a natural park, Ria Formosa is a living tapestry of ecosystems. This protected lagoon system, with its myriad of channels and islands, is a sanctuary for numerous bird species, making it a birdwatcher's paradise.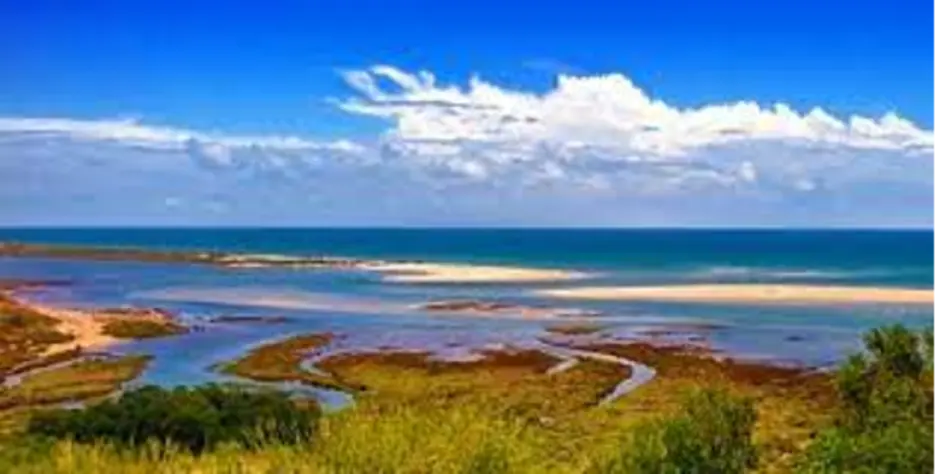 From flamingos in winter to the rare purple swamphen, this park is a testament to nature's wonders. Whether kayaking, hiking or simply enjoying the views, Ria Formosa never ceases to amaze you.
Reserva Natural do Estuário do Rio Gilão
A serene confluence where the river kisses the sea, this reserve is a hidden gem in Tavira's crown. Here, the calm waters mirror the azure skies and lush greenery, creating picturesque scenes that leave a lasting impression.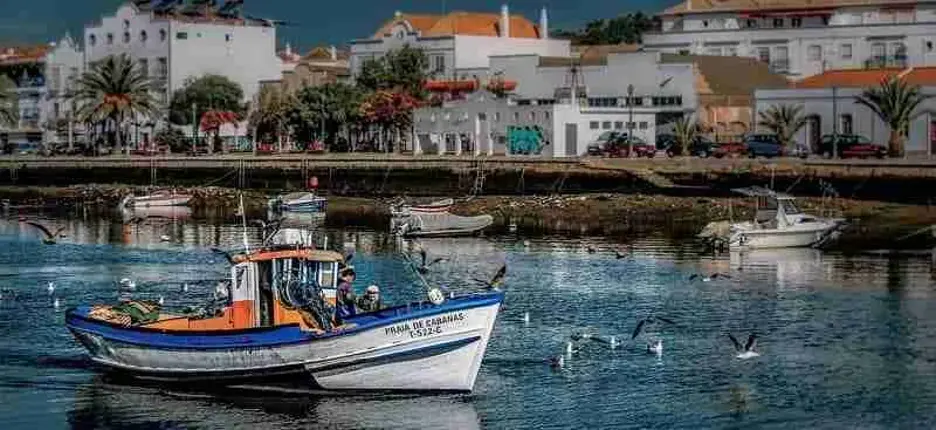 Take a leisurely stroll, absorb the tranquility, and witness local wildlife in their most natural habitat.
Salinas de Tavira
Beyond the charm of the city lies the shimmering expanse of Salinas. A testament to the age-old art of salt extraction, these salt pans come alive as workers harvest the 'white gold' using traditional methods. The glistening landscape under the sun's glow is a sight to behold. Moreover, these saline environments are a magnet for various bird species, adding to the place's allure.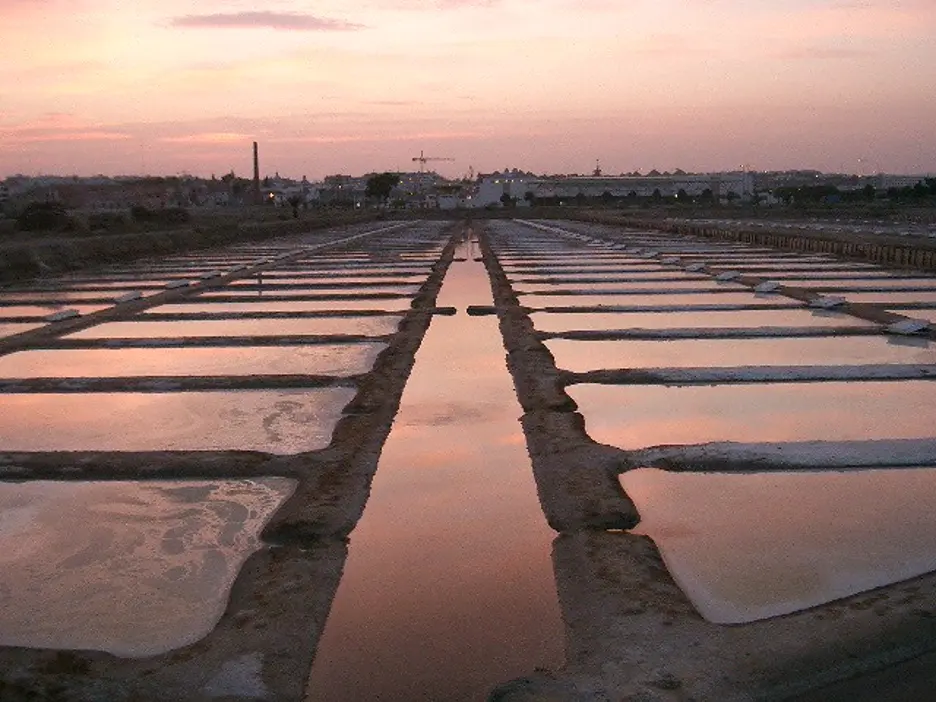 In Tavira, every corner of nature tells a story, every whisper of the leaves narrates a legend, and every wave brings with it the tales of the ocean deep. Experience it all in this natural haven.
Activities and Experiences
Tavira, with its pristine landscapes and vibrant local culture, offers a plethora of activities that cater to both adventure seekers and those in search of relaxation.
Boat Tour of the Ria Formosa
The Ria Formosa, with its labyrinth of waterways, islands, and lagoons, is a must-visit. Embarking on a boat tour allows you to navigate its serene stretches, where you can catch glimpses of flamboyant flamingos, diving dolphins, and other fascinating marine life.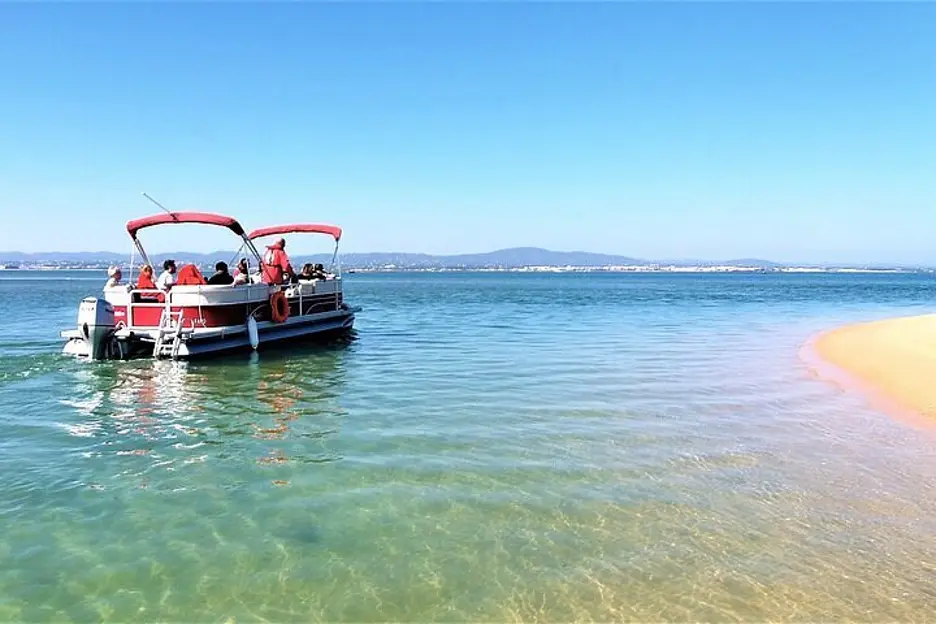 As the sun dips below the horizon, the shimmering reflections on the water promise a sight to behold.
Birdwatching in the Ria Formosa Natural Park
This natural park, recognized as one of the most amazing wonders of Portugal, is a sanctuary for bird enthusiasts. Equipped with binoculars and a bird guide, set out early in the morning or late afternoon.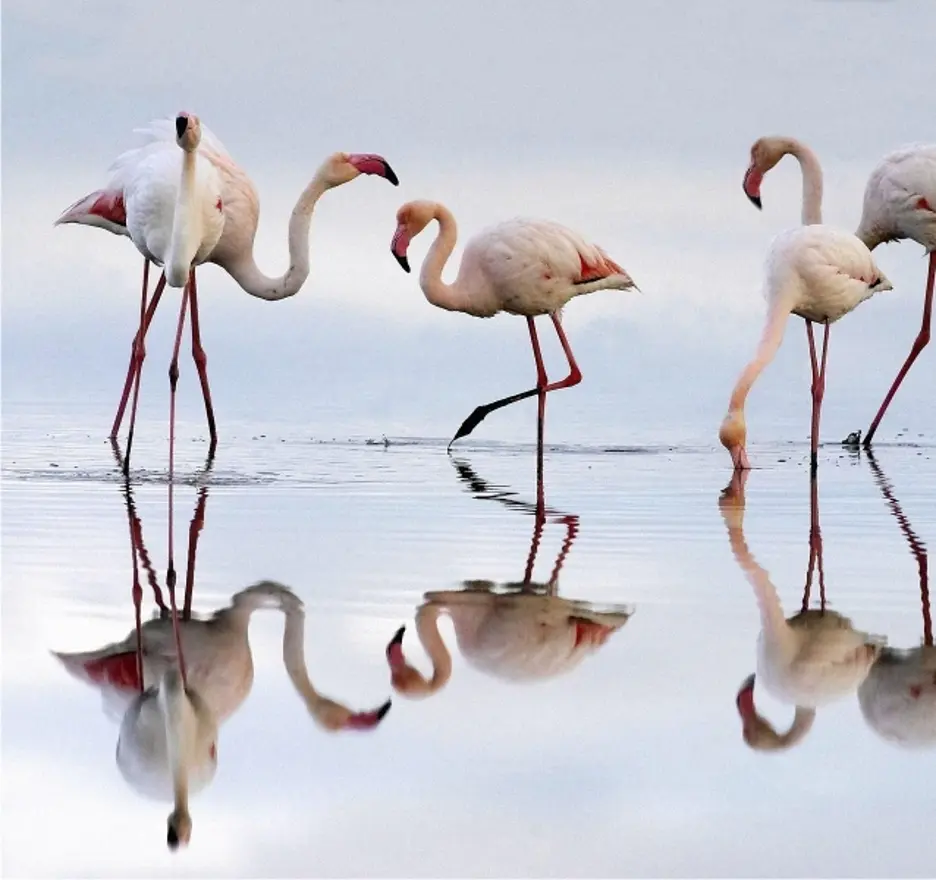 From the elusive purple gallinule to the vibrant kingfisher, the park is a haven for numerous species, making it a birdwatcher's paradise.
Visit the Tavira Market
If you're keen on immersing yourself in the local culture, the Tavira Market is where you should head. Bustling with activity, the market is a riot of colors and aromas. Stalls brimming with fresh produce, from sun-ripened tomatoes to freshly caught seafood, offer a glimpse into the culinary richness of the region.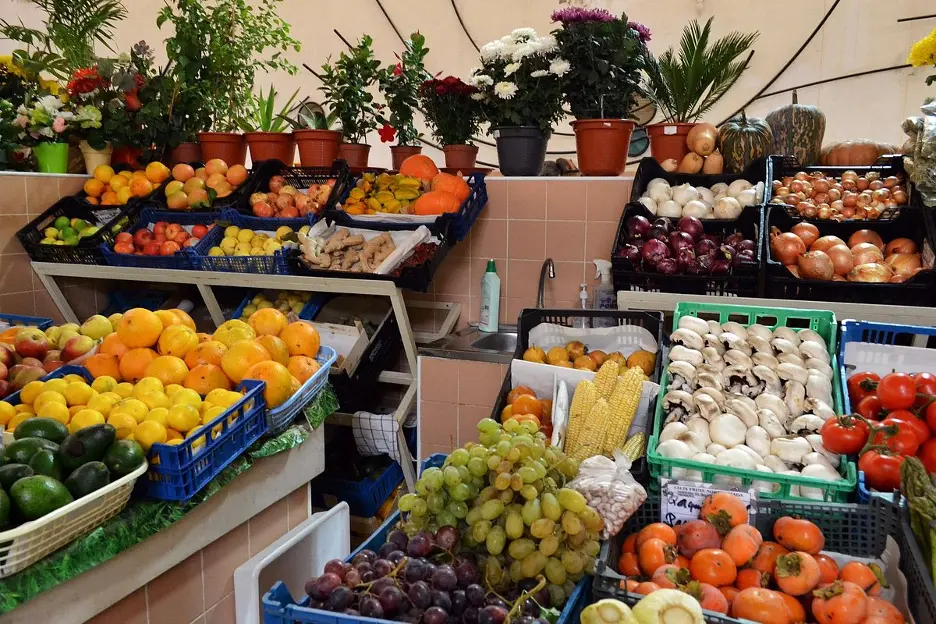 Don't forget to pick up some handcrafted souvenirs – ceramics, textiles, and local handicrafts, making for perfect mementos of your Tavira sojourn.
Golfing
Tavira, with its year-round pleasant climate, is a golfer's dream destination. The region boasts several world-class golf courses, each offering challenging fairways amidst picturesque settings.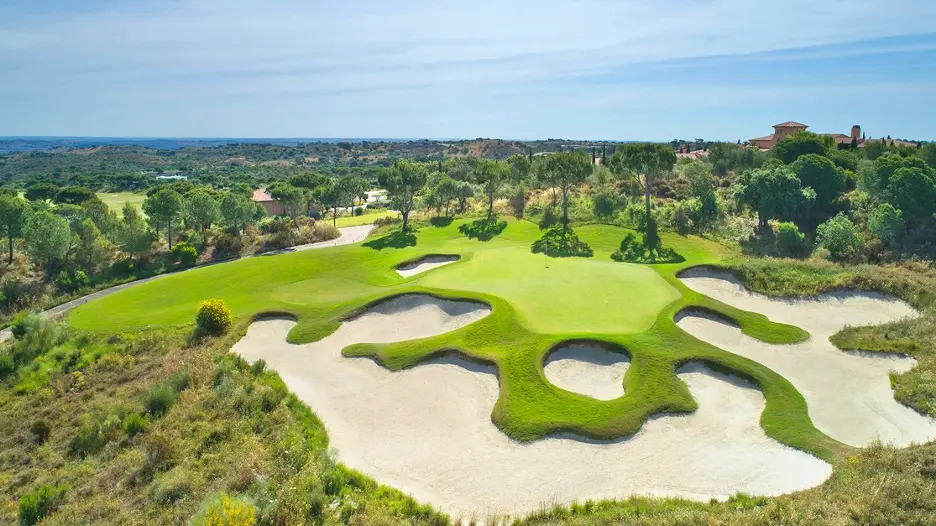 Whether you're a seasoned golfer or a novice, the sprawling greens against the backdrop of the azure sea make for an invigorating experience.
Wine Tasting
Algarve, and by extension Tavira, is renowned for its wine heritage. Embark on a wine-tasting journey eastern algarve, visiting some local vineyards and wineries. Guided by sommeliers, you'll be introduced to a range of wines – from robust reds to crisp whites. As you sip, learn about the winemaking process, the grape varieties, and the rich history of winemaking in the region.
In Tavira, every experience is curated to create lasting memories. Whether you're on a family holiday, a romantic getaway, or a solo adventure, the city ensures moments that you'll cherish for a lifetime.
Food and Drink
Every journey has flavors, and in Tavira, it's a symphony of culinary delights that resonates with every traveler.
Tavira's Seafood Restaurants
As the sun sets over the horizon, there's nothing more captivating than the sight of fishermen bringing in their day's catch. And in Tavira's seafood restaurants, this bounty from the ocean takes center stage.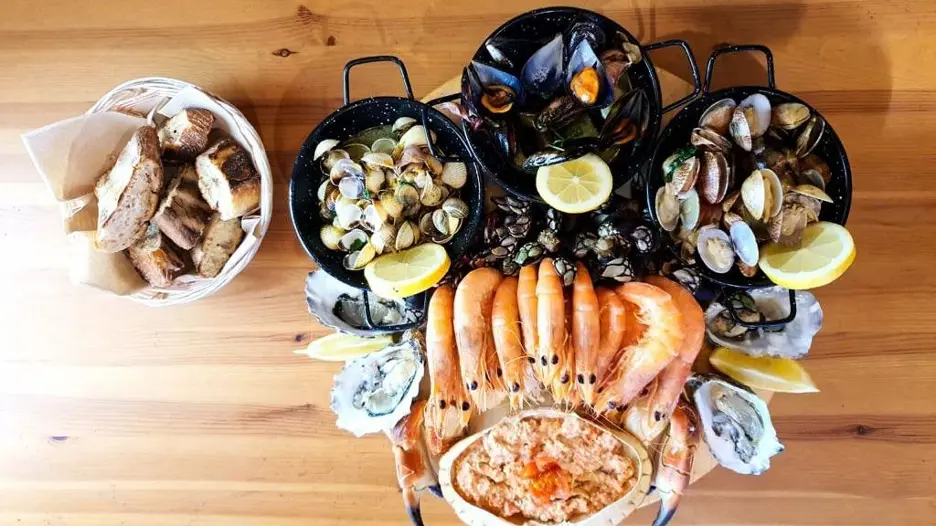 Indulge in a seafood fiesta, where dishes like grilled sardines, succulent prawns, and fresh oysters are infused with Mediterranean flavors. Paired with a glass of vinho verde or white wine, it's a gastronomic experience that captures the essence of coastal Portugal.
Tavira's Traditional Portuguese Restaurants
The heart of Portugal's culinary tradition beats strong in Tavira. Stepping into one of the city's traditional restaurants is like taking a journey through time. Relish the authentic Portuguese cuisine where every bite narrates a story.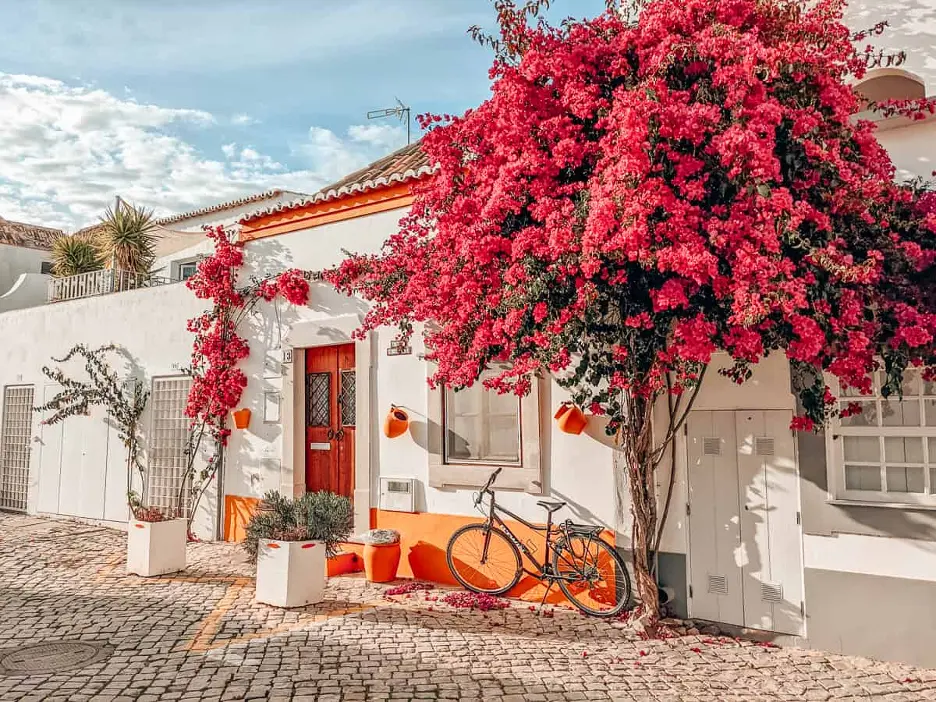 From the hearty 'Cataplana' stew to the flavorful 'Porco Preto' (black pork), these dishes are filled with rich flavors and age-old recipes. Don't forget to end your meal with a serving of 'Pastel de Nata', a creamy custard tart that melts in your mouth.
Tavira's Wine Bars
If the soul of Tavira had a flavor, it would be the taste of its wines. Hidden nooks around the city house quaint wine bars that offer a selection of local and regional wines. Whether you're a connoisseur or a casual sipper, let the local wines tantalize your taste buds.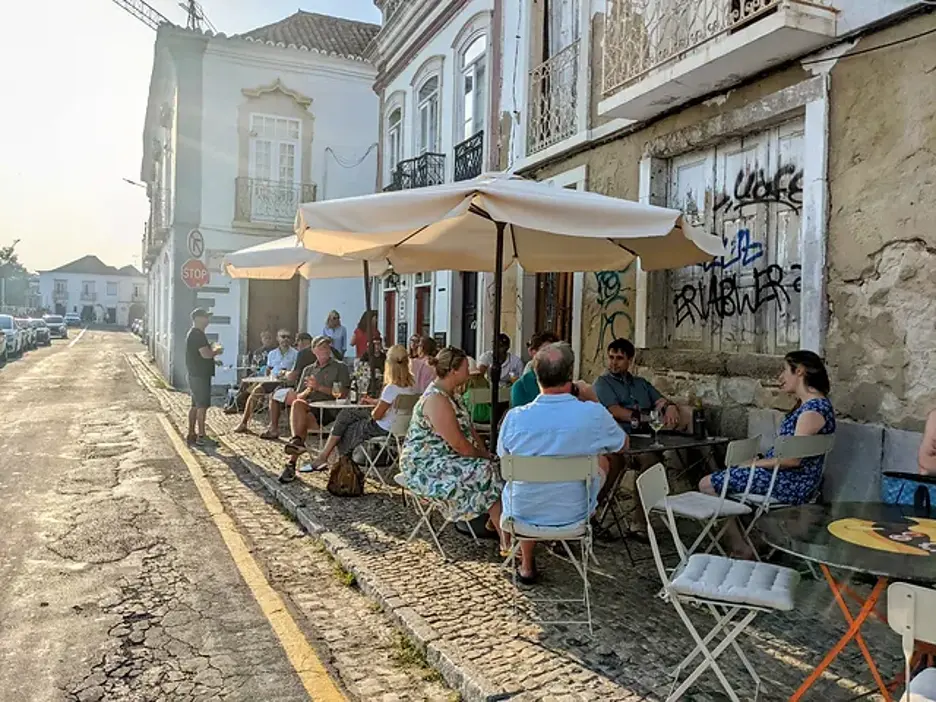 As you unwind and relax, indulge in a sensory journey – from robust reds to crisp whites, each glass captures the spirit of the Algarve.
Tavira's Cafes and Ice Cream Parlors
The aroma of freshly brewed coffee wafts through the narrow streets of Tavira, leading you to its charming cafes. Whether it's the start of a new day or a lazy afternoon, sipping on a cup while watching the world go by is sheer bliss. And when the Mediterranean sun shines bright, nothing beats the refreshment of a scoop from one of Tavira's ice cream parlors. Dive into flavors ranging from traditional vanilla to exotic regional fruits, ensuring every moment is as sweet as the last.
In Tavira, every meal is more than just food – it's an experience. An invitation to savor, relish, and celebrate the city's rich culinary tapestry.
Who should visit Tavira Portugal?
Picture azure waters caressing golden shores, ancient streets echoing tales of yore, and gastronomic delights that make your taste buds dance. Tavira, a jewel in Portugal's Algarve region, beckons all with its magnetic charm. But who stands to benefit the most from a trip to this picturesque haven?
History Buffs
Tavira's rich tapestry of history makes it a paradise for those with a passion for the past.
Centuries-old Monuments: With edifices like Tavira Castle and Ponte Romana de Tavira, history enthusiasts can journey back in time.
Museums and Exhibits: Get insights into the city's evolution, from ancient civilizations to modern times.
Nature Lovers
Tavira's verdant landscapes and pristine beaches offer an idyllic retreat for those seeking to connect with nature.
Serene Beaches: Places like Praia da Ilha de Tavira offer sun, sand, and serenity in abundance.
Diverse Ecosystems: Explore habitats from salt pans to lagoons in spots like Ria Formosa Natural Park.
Adventure Seekers
For those with an adrenaline rush, Tavira boasts activities to set your pulse racing.
Water Sports: Engage in jet skiing, parasailing, and more on Tavira's clear waters.
Hiking Trails: Navigate through scenic routes, uncovering the city's hidden gems.
Food Connoisseurs
If you're one to travel with your taste buds, Tavira's culinary landscape is bound to leave you smitten.
Seafood Delicacies: Relish the bounty of the ocean at the city's renowned seafood restaurants.
Authentic Portuguese Fare: Dive into traditional recipes that have been passed down through generations.
Relaxation Enthusiasts
Seeking a peaceful escapade from the daily grind? Tavira offers spots to rejuvenate your spirit.
Spa Retreats: Indulge in massages and therapies that meld modern techniques with ancient wisdom.
Quiet Corners: Find solace in Tavira's quaint cafes, or just lie down by the beach with a book in hand.
Be it soaking in history, answering the call of adventure, savoring gastronomic wonders, or just seeking a slice of tranquillity, Tavira welcomes travelers of all kinds. If any of these resonates with your wanderlust, Tavira, Portugal is waiting for you with open arms. So, when are you charting your course to this Algarvian gem?
Conclusion
With its myriad attractions and experiences, Tavira promises a journey filled with cherished memories. If you're looking for things to do in Tavira, Portugal, this city has it all. Dive into the rich tapestry of history, nature, activities, and food that Tavira offers, and let its magic enchant you.
So, what are you waiting for? Pack your bags and embark on your Tavira adventure today! Cross the Roman bridge in Tavira and more Tavira and Algarve guided tours.