It's that time of the year when all the cocoons who just finished the stressful Intermediate (or 10+2) education finally get to emerge as a beautiful butterfly and fly away to their dream college. Yes, it's time to make that big decision that will impact the next few decades of your life. We all know the importance of getting admission into the right college and in the present competitive environment, where plenty of options are available; it's often easier said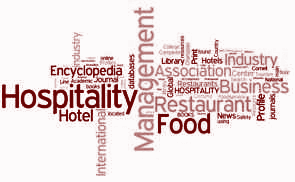 than done to pick the best one from the lot. Just to be clear, who is the decision-maker?
Well, all credits to the changing times, gone are those days when parents get to decide their child's fate the moment their offspring steps into this big-fat world. Now, parents are more understanding and are willing to give all the liberty to choose a career their little one is passionate about. Well thank you '3 idiots', but no thanks!!! Only the child knows the weight of that responsibility. The immense pressure, brain-work, research, and confidence it takes to choose the right career path-job-life partner, and so on. Well, life partner….lets not go there yet. So cutting right to the chase,
Are you passionate about studying at the best institute for Hotel Management but having a tough time choosing from the Hotel Management Colleges in Hyderabad?
Are you stuck( just like the entire world right now)while making the first concrete decision of your life?
Keep reading to know the yardsticks to finalize the right college for you and win the first battle of choosing the best for yourself.
Hyderabad, the pearl city is currently one of the study hubs in India. Be it Engineering, Medical, Management, Competitive exams coaching, or any professional courses like Hotel management, it has it all. In a global survey, Hyderabad has been nominated as the 'best city to live in India'. It's hard to not fall in love with the delicious food, rich 400-year history, amazing weather, friendly locals, and incredibly low cost of living. In short, Hyderabad is a dream place for students to pursue a quality education at an affordable cost. There are a lot of options when it comes to Top hotel management colleges in Hyd, hope the below information makes it easy for you to make your decision.
Tip 1: Never overlook Quality
Myron Tribus says "Quality in education is what makes learning a pleasure and a joy." Truly, learning will be a joy when top professionals mentor you personally, make you polish your skills day in and day out and finally make sure you work for the finest in the Hospitality industry. There is a lot of information available on the internet, so make sure you visit the college website and go through the course content thoroughly. It would be an added advantage if the college can provide you with hands-on experience and internship opportunities.
Tip 2: Check for Accreditations and Achievements
It is crucial for any college to various accreditations which will serve as an indication that the course content is on par with National or International standards. Here, International partnerships and affiliations are an added advantage if you wish to work abroad after course completion.
Tip 3: Statistics is the real deal
They say if you can't quantify something, then it doesn't exist. True to those words, it is very important to go through the placement statistics. In reality, the figures on the website and in college records are usually glorified to boost the Institute's image. So, it would be better to cross-check with other websites like Shiksha, collegedunia, quora where mostly honest reviews are put up and would be more accurate if you can talk to alumni and current students of the college through social networking sites. Don't skip this process while finalizing the best institute for hotel management suitable to your preference.
Tip 4: Know your mentor
In skill-based courses like these, it is inevitable for the faculty to have relevant industry exposure for a considerable amount of time. Scan through the faculty profiles and get in touch through the mail for guidance. Also, give preference to a favorable student-to-faculty ratio as this will help a great deal if you expect assistance and personal mentoring during the course.
Tip 5: Cost-benefit analysis:
This analysis will give you a clear picture if your investment of that tuition fee is really worth it. List down the pros-cons of each college which provide quality education and weigh it with the college fees. Give weightage to infrastructure, hostel facility, hygiene as you would be spending the next few years with that college. The college which provides you all desirable features in your budget is the winner among your list of Hotel Management colleges in Hyderabad.
In conclusion, the key point is to constantly remember "why do I want to pursue this course?" and "how can this institute help me achieve my dream job?". Keep looking for chances to glorify your resume and never leave any stone unturned! And like Baba Rancho always says "Kaamyaab hone ke liye nahin, Kaabil hone ke liye padho!"( Study to become capable not to show off success)
All the best!!