VSI International School is famous for providing an enriching educational experience to students. It is not just one of the top Senior Secondary Schools in Jaipur with classes up to 12th standard, but the Best School in Jaipur. The school has academic programs and classes for all the major streams, i.e. Arts, Commerce, and Science.
VSI International English Medium School in Jaipur is affiliated to RBSE (Rajasthan Board of Secondary Education). The curriculum is well-designed to provide applicable knowledge to your child. At VSI International School, your child will not only learn the concepts in books but will be able to understand them and explore their relevance in real life.
'Don't just teach your children to read. Teach them to question what they read.
Teach them to question everything.' –George Carlin
The school promotes co-education with combined classes for both: girls and boys. The school has the vision to create talented and responsible young citizens of India. Give your child the opportunity to become the best version of themselves. Enrol them in the Best School in Jaipur– VSI International School.
Admissions Open. Contact Today.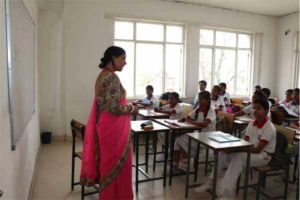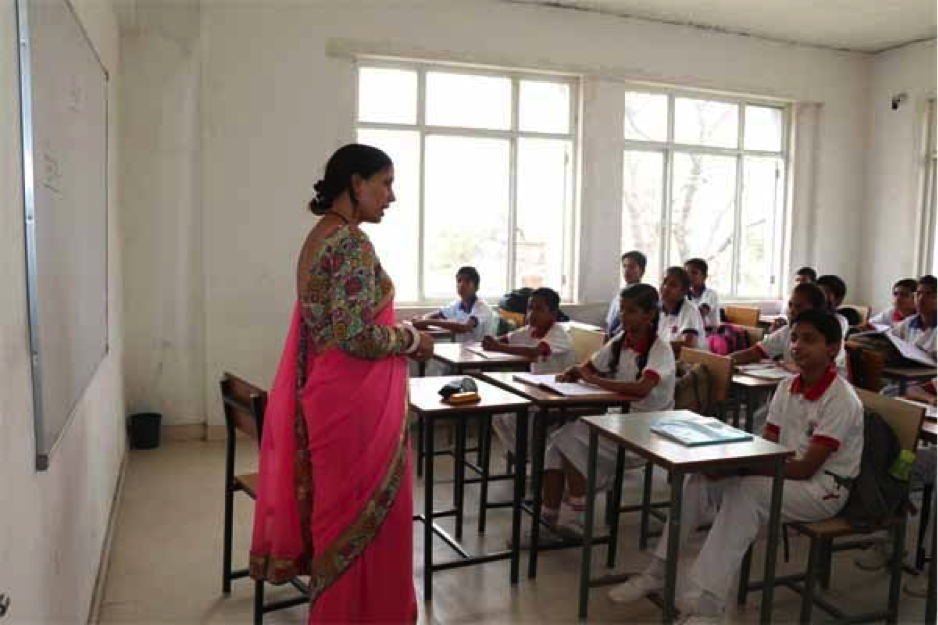 Facilities at VSI International School Jaipur
Labs: Science Labs, Computer lab
Transport: Bus facility
Safety Measures: Surveillance cameras on campus
Smart Classrooms with digital learning aid
Library stocked with an extensive collection of academic and non-academic books
Co-Curricular Activities
Sports
Music
Dance
Theatre
English Speaking Classes
Best School in Jaipur for Arts, Commerce, Science
VSI International School prepares students who are interested in making a career in Arts, Commerce, or Science stream. This school has experienced teachers who are subject experts. Your child will get to learn from the best teachers at this school. The teachers here use different teaching methods that are helpful to students and help them in better understanding.
Arts Stream
With the help of discussions and examples, case studies and other interactive learning methods, teachers at VSI International School makes the Arts stream subjects more interesting for students.
Commerce Stream
VSI International Senior Secondary School is the Best School in Jaipur because students not only learn the concepts and formulas in accounting, economics, business studies, but with the help of case studies, and projects, they learn how to use these concepts in real life. This helps develop their skills and creates a strong base for higher studies.
Science Stream
There are various labs for practical subjects like Physics, Chemistry, and Biology. The labs here are equipped with all advanced tools which help students experiment and stay up-to-date with the latest industry tools.
Under the guidance of teachers, the students experiment and discover new things.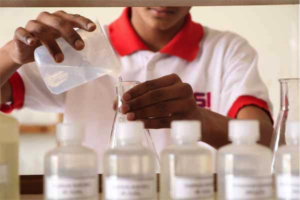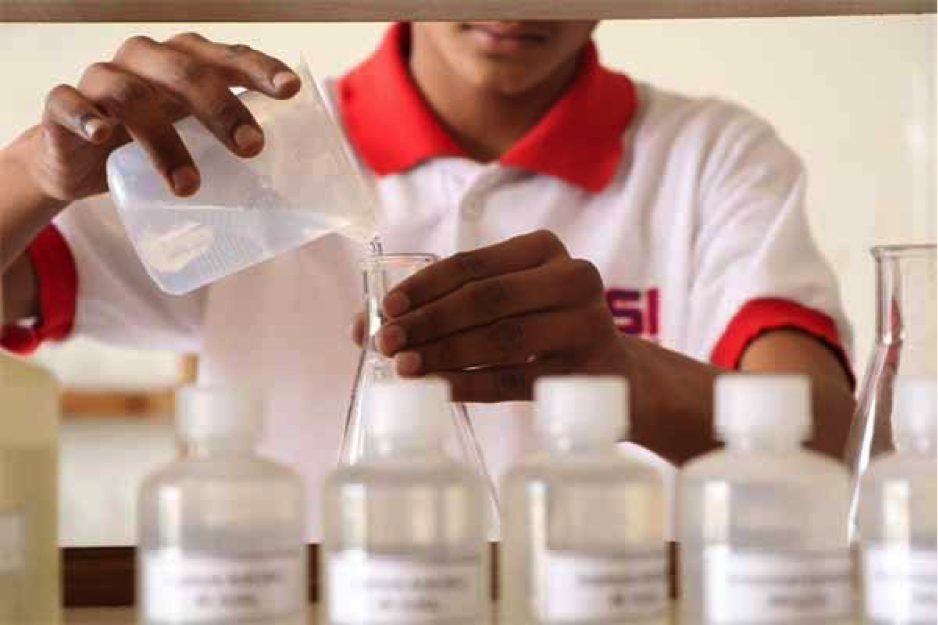 Online classes at the Best School in Jaipur
VSI International is currently organizing Online classes for students of all levels and yet continuing their mission to impart quality education.
The school has arranged a suitable time table of online classes for students so that they can learn with ease. The syllabus has been reduced as per the government guidelines. The teachers also make sure that students never feel pressured or stressed due to excessive homework or too many classes.
Teachers at VSI International School regularly follow up with students to make sure they understand the lessons; this quality makes it the Best School in Jaipur. The teachers clear doubts wherever students get stuck on a topic.
The teachers of this school are proficient in using technology and using digital tools for best and productive learning. The school has smart classrooms where digital teaching aids are used by teachers to make students understand concepts. Students already associated with VSI International School are well-versed with the digital tools and enjoy studying through the new medium of learning. For new students, the teachers assist them in using the new learning medium.
VSI International Senior Secondary School in Jaipur is the Best School in Jaipur because even in the online classes, teachers keep track of each students' performance. The limited number of students in one class makes it easy for teachers as the school has always maintained the ideal student: teacher ratio, i.e. 20:1.
If your child is studying at VSI International School, he/she will not feel burdened due to studies or homework. He/She will be able to understand topics and will not feel the need to do rote learning.

What parents say about VSI International School?
"VSI International School is the Best School in Jaipur where the staff is very child-friendly and caring. They provide a mixture of studies and extracurricular activities. Parents-teacher communication is very often, and the fee is also affordable. So, I would recommend VSI International School for your little one."
"Fantastic school with great faculty and fantastic management. Best English Medium School in Jaipur."
"VSI International School is the Best School in Jaipur. It has excellent teaching techniques. Staff and administration are very courteous. Their teaching methodology is simple, which allows the child to explore and grow."
Suruchi PuriAdmissions Open at VSI International School
Admissions are open for the 2020-21 academic session.
Children who have the desire to learn and wish to explore the things they learn are eligible for admission at VSI International School, Jaipur.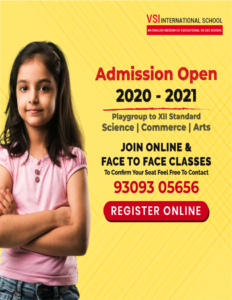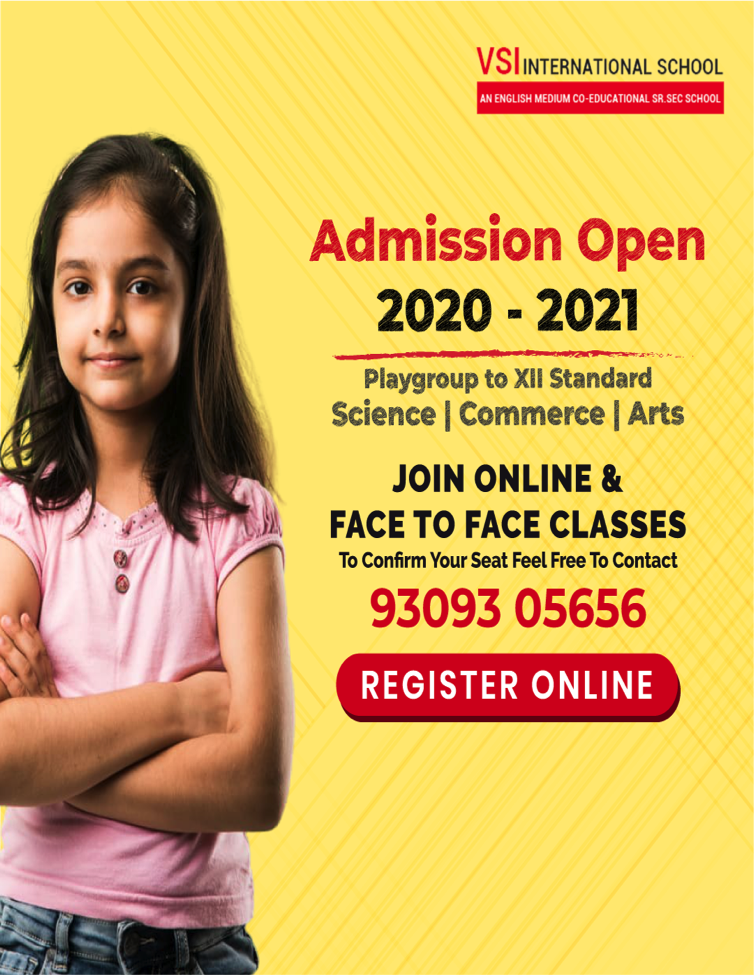 The classes will be held online for a while, but excellence in education is still the same.
The fee structure at VSI International is very affordable. You can enquire about the complete fee structure details for your child's class directly from the school.
Register your ward's name for admission at the Best School in Jaipur– VSI International School. You have to fill the Student Registration Form, which is available online and at the school reception area. Also, attach a birth certificate photocopy and passport-size photograph along with the form.
Limited Seats Available! Don't miss the chance to give a quality education to your child.
Contact Now for more details.