Greetings on Ganesh Chaturthi! The ten-day fiesta has begun. One of the most extensively observed festivities on the subcontinent is Ganesh Chaturthi, which is especially popular in Maharashtra and Karnataka. It will begin this year on August 31, 2022. Today, devotees will take home exquisite Ganesha statues that have been painted and sculpted. Grand idols of the deity are also installed in pandals.
Devotees will sing hymns in the Lord's praise and present flowers, prasad, and bhog to their favorite god during the course of the next ten days. Without a variety of mouthwatering meals, any Indian holiday is just incomplete, and Vinayak Chaturthi is no exception. Devotees cook bhog every day throughout the 10-day celebration in an effort to satisfy their beloved God.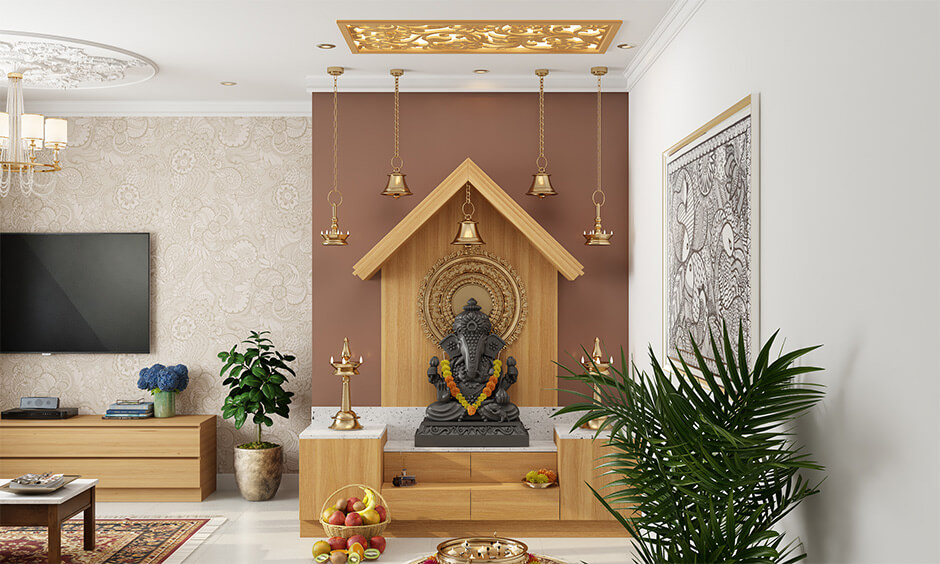 Payasam
Payasam, the nation of India's favorite holiday dessert, is always included in any compilation of bhog or prasad. Traditional South Indian kheer is called payasam. Throughout the sub-continent, rice cooked in milk with jaggery, coconut, and cardamom is popular. You can experiment with this and prepare unusual variations for your deity, such as pineapple one and carrot one.
Medu Vada
A typical South Indian dish made practically daily in South Indian homes is called medu vada. Devotees present the tasty vada to their God as a component of the bhog on the auspicious occasion of Ganesha Chaturthi.
Rava Pongal
In South India, rava pongal is cooked as a delectable breakfast treat with a dab of ghee. The pongal is a delectable dish that is made with rava (sooji) and moong dal and topped with flavorful ingredients.
Banana Sheera
One of the typical sweet treats offered to Lord Ganesha is the simple-to-make banana sheera. The melt-in-your-mouth Sooji ka Halwa is comparable to the sheera, which is made of mashed bananas, semolina, and sugar. You can also buy makhana online to add.
Shrikhand
In Gujarat and Maharashtra, strained yoghurt is used to make the sweet dessert known as "shrikhand." Raisins and chunky nuts are sprinkled on top. Please your favorite Lord Ganesha during Ganesh Chaturthi with this traditional holiday treat.
Coconut Rice
In South India, this is one of the frequently made sacrifices to the deity. White rice can be cooked with coconut flakes or soaked in coconut milk to make coconut rice. One of Lord Ganesha's favorite bhog products is the delectable delicacy.
Motichoor Laddoo
Lord Ganesha is reputed to love laddu just as much as Modak. One of the most typical ladoos provided to him in his bhog is motichoor ladoo. Popular melt-in-your-mouth ladduus include Coconut Ladoo, Til Ke Ladoo, Motichoor Ladoo, Atta Ladoo, and others.
Puran Poli
It is a celebratory dessert that Maharashtrians enjoy making for all auspicious occasions. In one of these 10 days, several native households offer Lord Ganesha bhog of Puran Poli in order to obtain his blessings. It is the most popular bhog served to Lord Ganesha on Ganesha Chaturthi, along with this and coconut laddoo. A maida-based flatbread called a puran poli is filled with sweet lentils and jaggery. You can also buy akhrot online to add.
Satori
One of the most cherished festival dishes in Maharashtra is satori, a sweet flatbread. Made from khoya or mawa, ghee, besan, and milk, it is a delicious treat.
Modak
This one shouldn't surprise anyone. One of Ganpati's most beloved desserts is regarded to be the delectable sweet dumplings. Because of his intense passion for this, he is also referred to in the scriptures as Modakpriya. As a result, on the first day of Ganesh Chaturthi, worshippers usually give him a modak bhog. To appease the deity, you can also prepare wonderful variations of sweetmeat. Steamed modak, dried fruit modak, chocolate modak, fried modak, and the like are a few examples.