Picking jewellery as a gift for a special person is an overwhelming process. While there is an outburst of excitement about what to buy, there is also too much confusion about the same. You may end up being even more baffled than when you were in the beginning.
But since you are here, we promise to take all your doubts away.
In this guide, you will get top 5 things you need to consider for your shopping. These tips will help you easily explore a range of gifting jewellery and find the best one for your beloved. Let's get started!
Who Are You Gifting Jewellery?
The first thing to consider is who is the person you are gifting jewellery. Is it your mother? Your partner? Your sister? Or your best friend? This is important because there are certain jewellery pieces which are suited as per the relation you have with the person.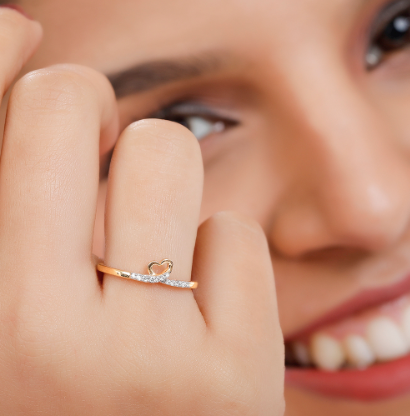 For instance, buying a bracelet for your sister is a better idea than buying a diamond ring. The ring is a better option for your partner.
Find out The Why
Jewellery pieces are not just ornaments. They also have meanings associated with them. In fact, you may have a message you want to convey via the gift. So, think of the reasons why you are gifting jewellery to them.
Based on these reasons, you can select the perfect jewellery. Let's say you want to show your love and commitment to your partner. In that case, buying a ring seems the best choice.
Similarly, you can also select stones to express your emotions. For example, Blue Sapphires are known to attract hope and harmony whereas Aquamarines are a symbol of protection and fearlessness.
Think Of Their Style Statement
This is probably the most important thing to consider when gifting jewellery. After all, it is a huge investment, and you would want the person to like it. Thus, take time to understand the style of the person you are gifting.
To make your task easier, we have jotted down a few questions you need to think about:
Do they wear statement jewellery or something simple and minimalist?
Is there any special metal they prefer – yellow gold, rose gold, platinum, or silver?
Do they have nose piercings or ear piercing?
Do they wear colourful jewellery?
Do they wear bangles or bracelets?
Which type of earrings do they wear often – studs, hoops, or danglers?
Figuring out the answers to these questions to narrow in on the styles and types of jewellery.
Decide Your Budget
Once you have narrowed down what you wish to buy, it is time to think of the budget. In fact, you may decide on the budget at the very beginning of the process to ensure a smooth gifting experience.
It will also filter out options that are just too expensive for your pocket. Moreover, you will also buy something that is appropriate for the occasion without overspending.
Beyond The Jewellery
When you are gifting jewellery, you don't just have to focus on what you are purchasing but also on where you are purchasing it from. Make sure you select a trusted brand like Mia by Tanishq to get the best quality and authenticity. You should also read reviews and product descriptions to understand what you are buying.
In addition to this, do not forget to check the return policy. You may put your best efforts into finding the perfect piece of jewellery but there is still a chance that the person might not like it. That's why it is wise to buy jewellery with an easy return policy.
Time To Shop!
Keep the above-mentioned things in mind and listen to your heart and we are sure you'll learn gifting jewellery. Now, head to a jewellery site and start the search. Happy shopping!