Kashmir is undoubtedly the paradise of India. It is a place that is rich in culture and heritage and is known for its scenic splendour. The snow-capped mountains, colourful landscapes, orchids, saffron and tulip gardens, and the simplicity and ethnicity of the people catch the eye in no second.
When you visit Kashmir, the centre of attraction is the locals in the traditional dress of Kashmir, Pheran which is worn by both men and women, though it differs in length, cut, and embroidery. Costumes and jewellery of Kashmir are well-known for their embroidery and intricate designs. The use of gold and silver and precious and semi-precious stones, such as jade, agate, turquoise, rubies and gold-stone make their ornaments unique.
Here are the five gorgeous Kashmiri looks that we spotted on the internet to give you an insight into the traditional attire and jewellery of Kashmir women.
Kashmiri women wear Chaunk Phool on the head which is a piece of silver jewellery worn by the women of Rajouri district of Kashmir. Chaunk Phool is a silver cap or crown worn on the head under the veil. Chaunk Phool is one of the popular jewellery that tourists like to wear for taking pictures during their trip to Kashmir along with the traditional dress of Kashmir.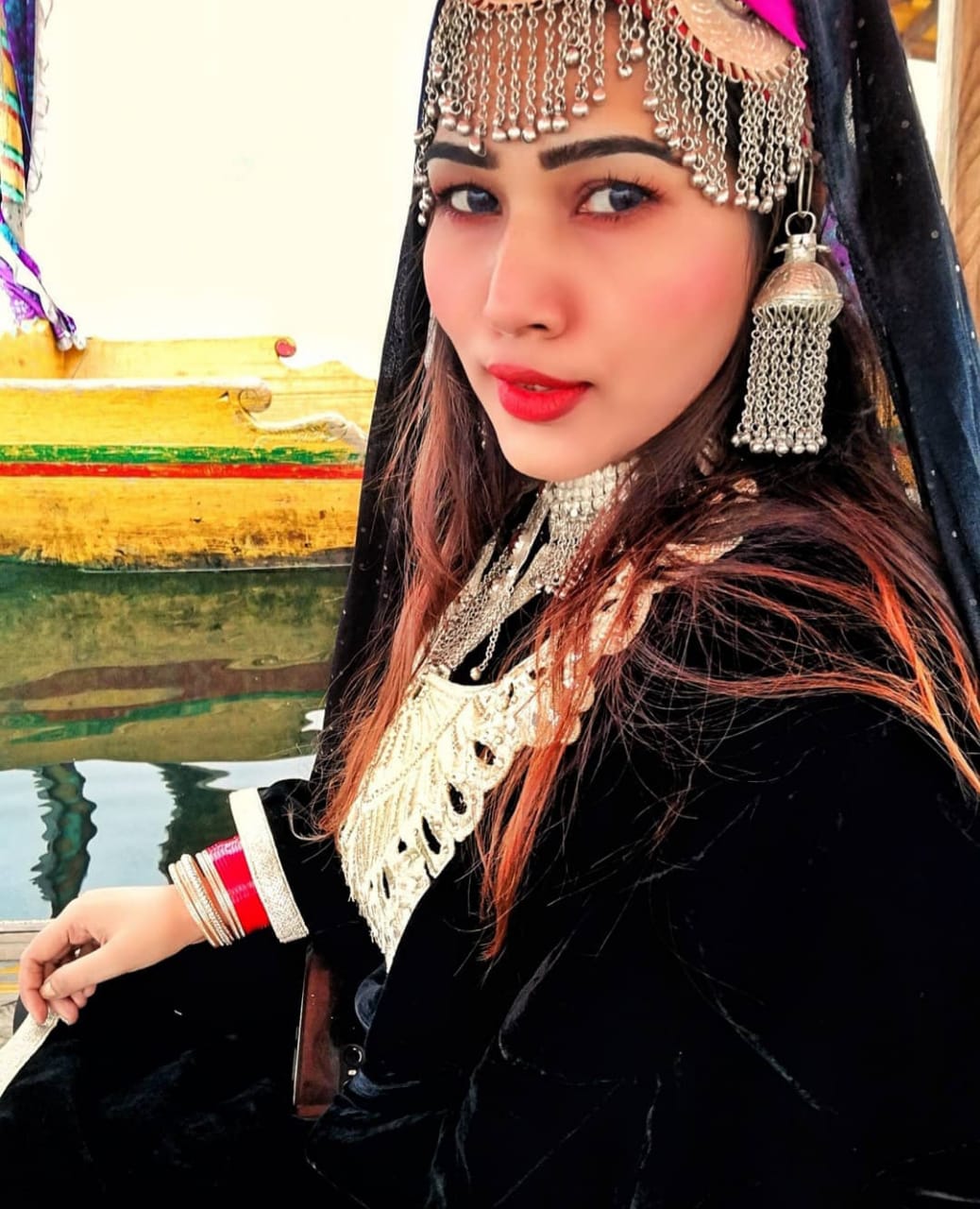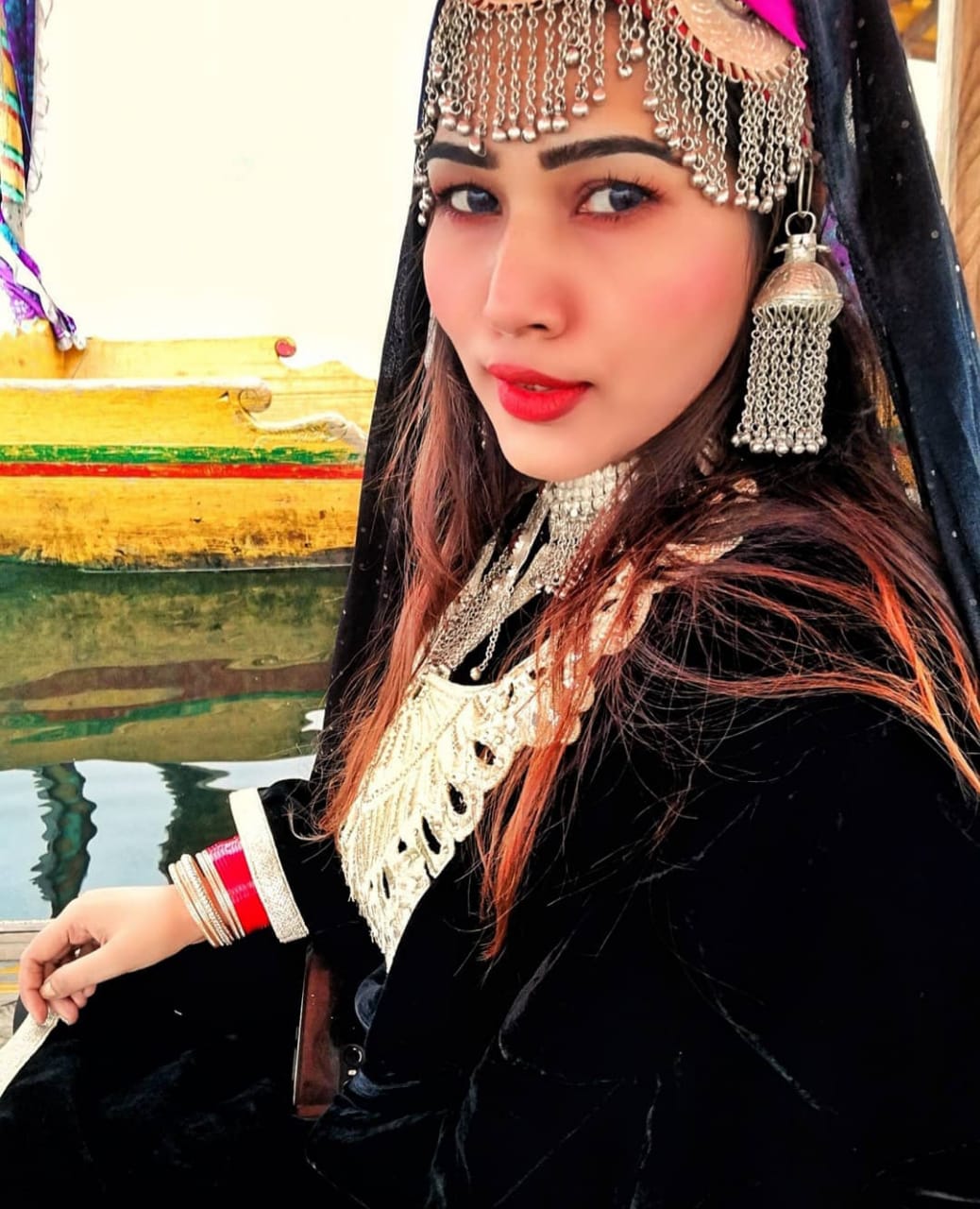 Another popular traditional Kashmiri jewellery is jhumka. Jhumkas comes in various shapes, patterns and designs. It is a bell-shaped earring that could be studded with pearls and stones or could be left plain. The long dropping danglers look very fascinating with the vibrant dress of Kashmir and goes perfectly well with other Indian and western outfits.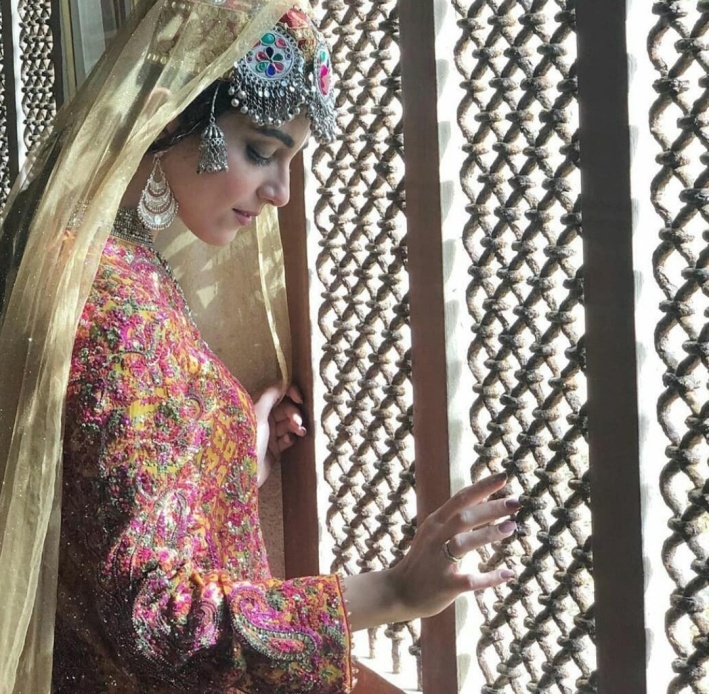 These women look stunning in the traditional dress of Kashmir and adorned with Kashmiri jewellery like Chaunk Phool, earrings and jhumkas, and long silver necklaces and with a veil on the head. Halaqband is also one of the most extravagant pieces of jewellery adorn by Kashmiri women. It is a tight choker necklace studded with different stones such as ruby, emeralds or mirrors and is usually made of gold, silver and brass and has interlocking sections joined together with thread.
Here is a gorgeous bride looking spectacular in her traditional Kashmiri bridal attire. Deji-hoor which is an earring with a gold chain or a silk thread passing through the holes pierced at the top end of the ear lobes, Atta Hor that is worn by Kashmiri Pandit women, Kana-vaji, and Talraj are some traditional Kashmiri earrings that are a symbol of the marital status of women. Bridal Kashmiri jewellery also includes Halaqband which is a kind of choker necklace, Gunus and Kada that are gold bangles to be worn by the bridal women on wrists. Jiggni and Tika are worn on forehead and nupur which is a large anklet and Balu, the Kashmiri styles nose rings are the bridal jewellery of Kashmir.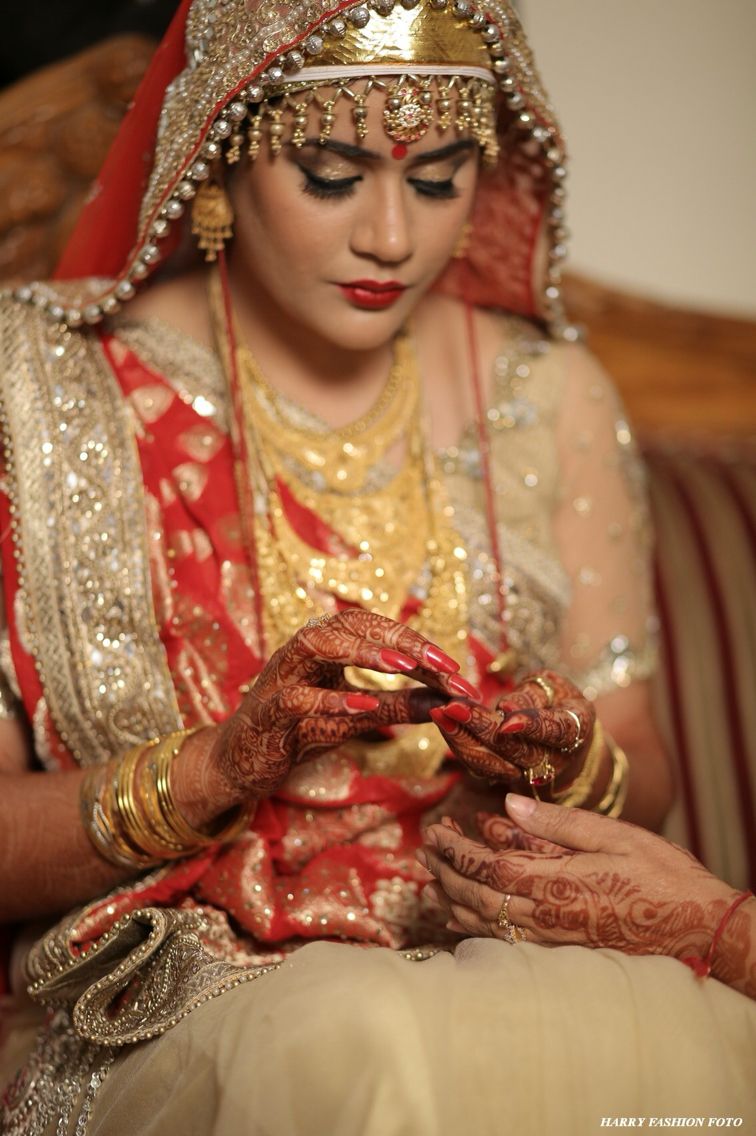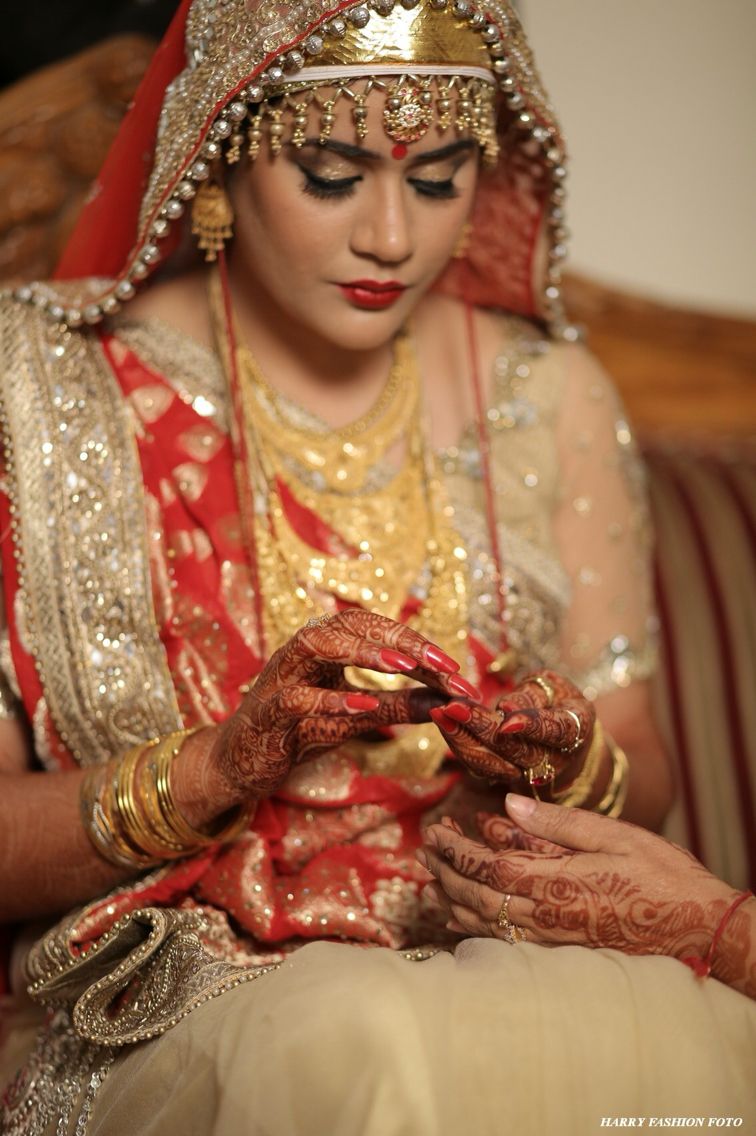 The actress Adah Sharma is looking beautiful in the traditional and vibrant Kashmiri attire and donning Kashmiri jewellery. A lot of Bollywood actresses have been spotted in Kashmiri look like Sharmila Tagore in the movie 'Kashmir ki Kali', Preity Zinta in 'Mission Kashmir', Nargis Fakhri in 'Rockstar' and Alia Bhatt wearing Pheran and Pathani salwar in movies 'Highway' and 'Raazi'. Hina Khan also carried the Kashmiri look gracefully while attending one of the Kashmiri weddings.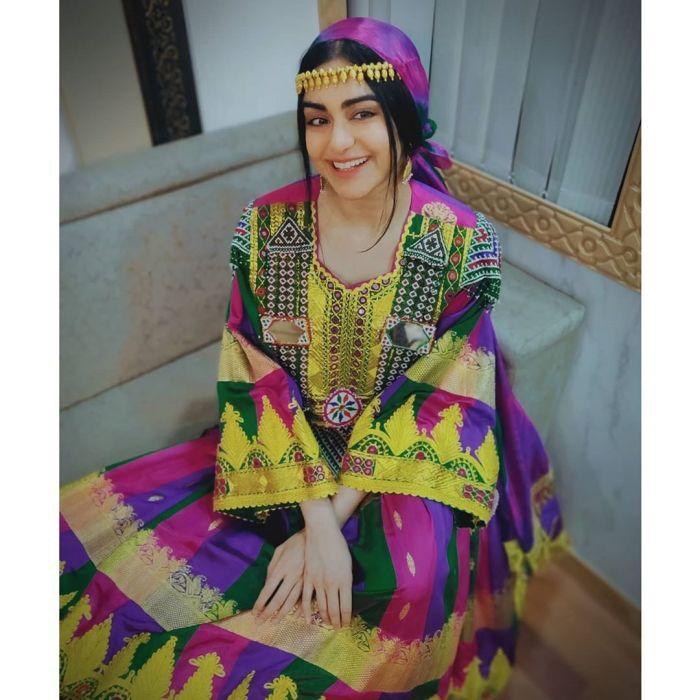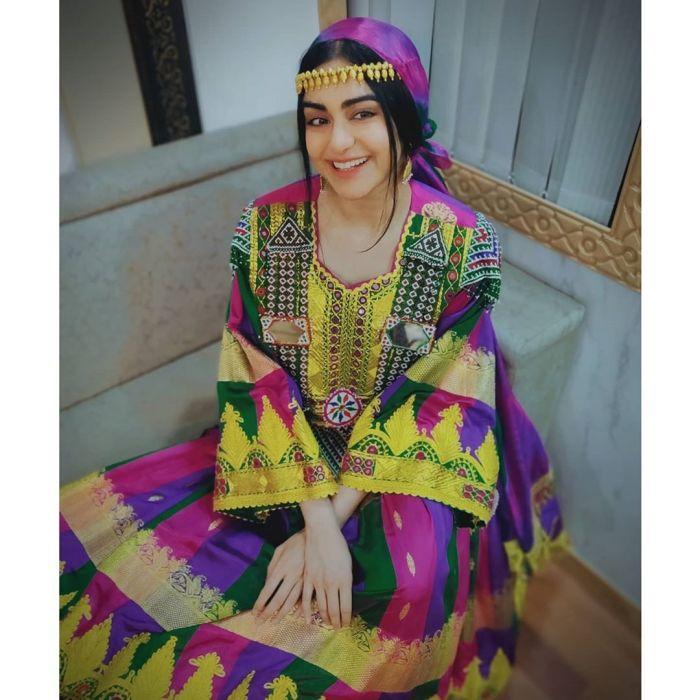 Kashmir is heaven for several reasons and it is worth to get lost in the mystic and pristine beauty and culture of this place.