A power suit or that sophisticated blouse paired with a midi skirt. What has passed the formal dress code for us lately? There's more beyond the edgy blazer, those sharp trousers and heeled pumps. Assembling a clean look that feels casual but looks fitting for any formal occasion requires smart layers. Beginning with the essential, here are some shirts for women that go from business formal to smart casual undoubtedly.
1. Black Shoulder Gathered Shirt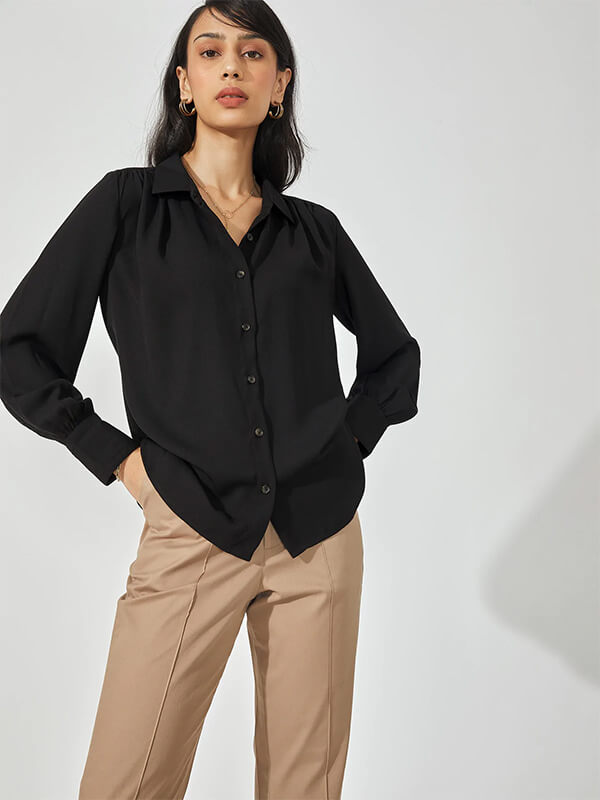 Nothing soars the Monday chaos, rushing to work, having to go through a breakdown when your favourite shirt goes out of sight. So, keep this one near or far, it's pretty hard to miss. You could go for a pair of tapered trousers and classic mules, that's all to pull a polished look with this effortless button-down.
2. Rose Gathered Yoke Satin Shirt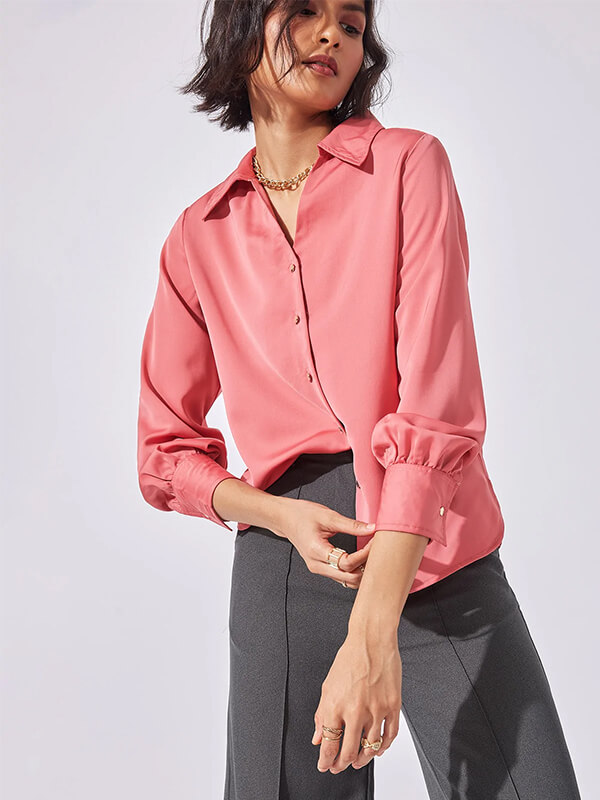 Fetching hue, check. Feel-good satin, check. All about the trend, a definite yes to refresh your workwear wardrobe. Satin shirts for women allude a sense of confidence and so have become a comfort staple for modern workwear. Pair it with flared bottoms or a pencil skirt, it's never a dull moment with this one!
3. Kelly Green Front Tie Shirt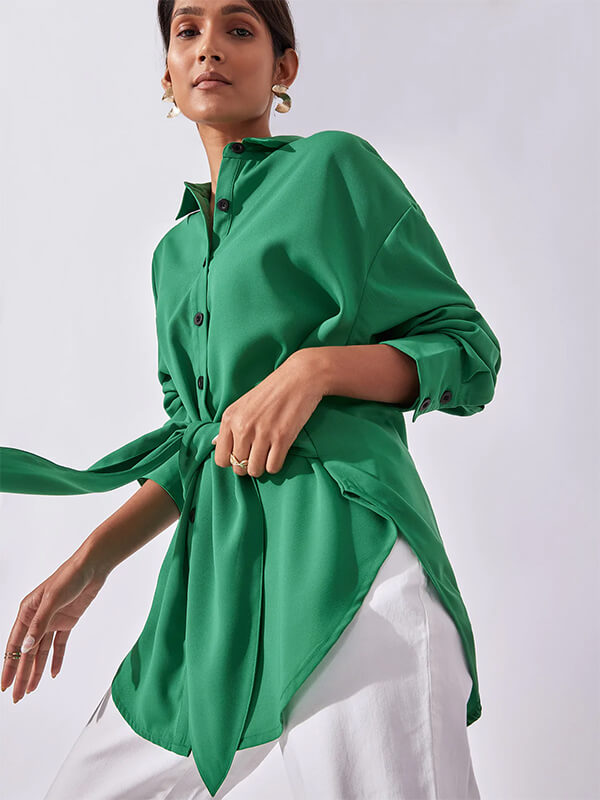 Taking work outdoors doesn't seem as exciting when taking into consideration the planning of putting on the right outfit. Think of a button-down that's comfy yet stylish enough to make a statement. Long shirts come in as a saviour for that off-site hustle and bustle. Just put on your skinny jeans, carry your all-essential tote and you're ready to go.
4. Blue Mickey Print Jacket by Disney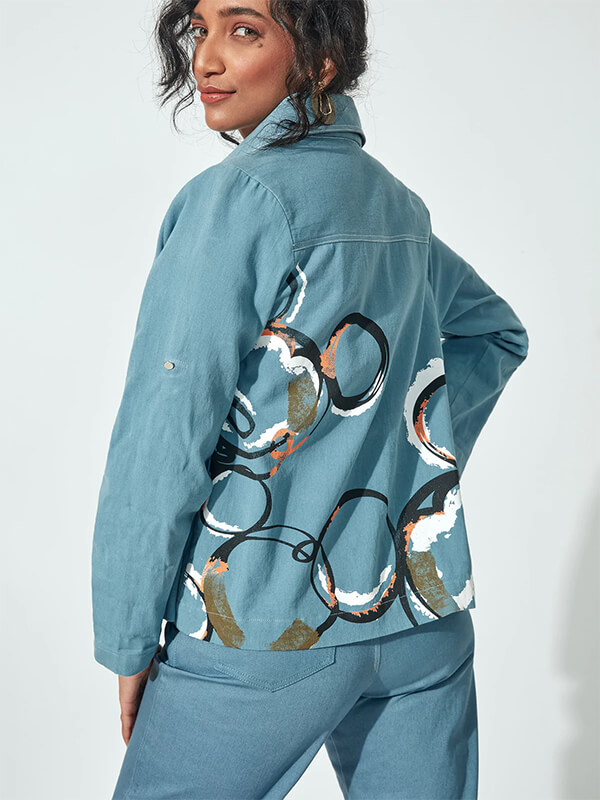 Something that looks cool and beats it too when the office starts to freeze up? We're totally here for the shackets! Button up with a pair of casual trousers or make it a switch for a blazer, it's work or play with this pop printed jacket.
5. White Schiffli Ruffled Shirt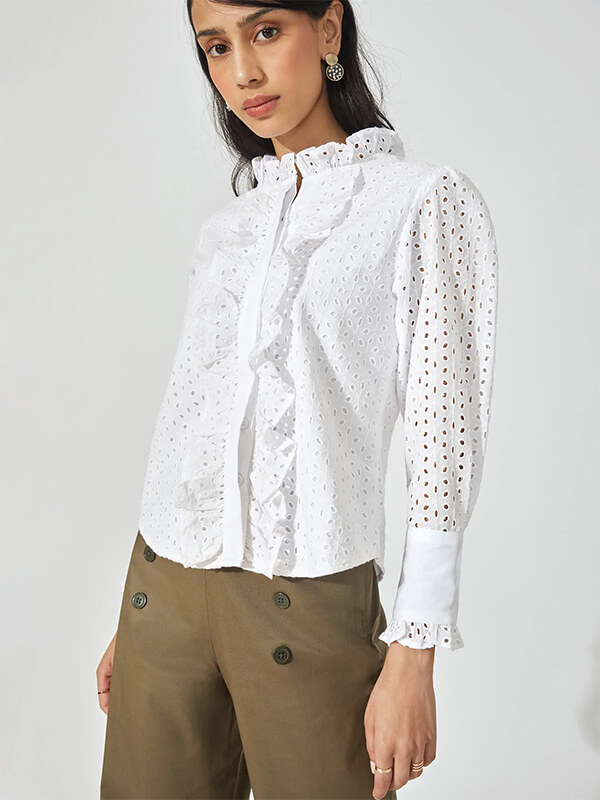 White shirts for women are a must-must for the workwear classics. Think of adding on to its charm with textures that speak volumes for elegance. Go with a Schiffli shirt for this instance, pair it with a muted-hued trousers and you're ready to take on the lead for that client presentation.
6. Mosaic Print Puff Sleeve Shirt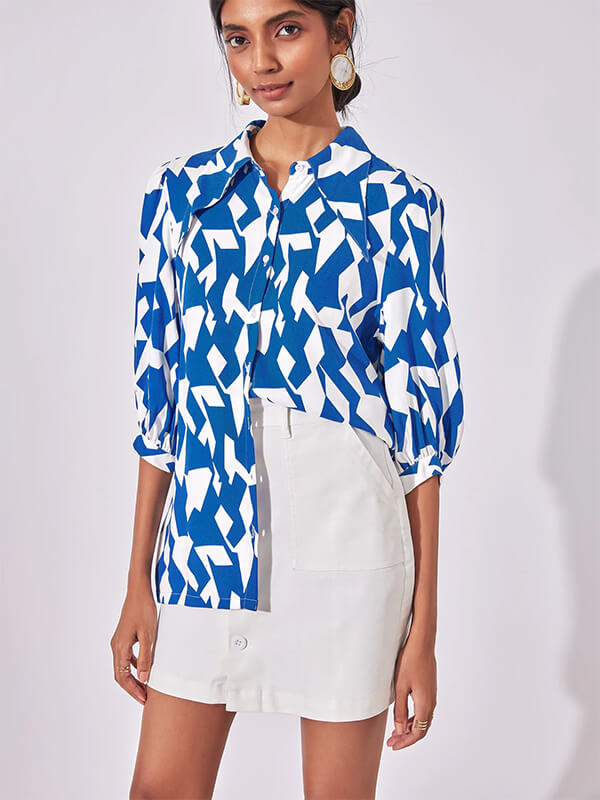 Meetings Mundane! And we'd do anything to make it livelier! So take a print that will brighten up that meeting hall and level up your style. You can pair it with a bodycon skirt when not in the mood for trousers. This shirt will surely get your peers talking, only compliments of course.
There's no rule to the perfect formal attire anymore. Although shirting fits the agenda, one can always elevate workwear with dynamic staples. So the next time you're shopping for casual tops for women, you know what to look for. Or else, you can always scour this list to land up at the right place.
Browse through 9-to-5 essentials only at The Label Life.