The work vehicles that you own are a crucial part of your daily operations. You may send a truck to pick up some supplies or deliver goods to a harbor for overseas transportation. You may also run a bus service, and you have to pick up and drop a group of employees. Whatever your tasks are, accidents can happen at any time. In most cases, the carelessness or poor performance of the driver is the cause of it. Therefore, it is essential for your drivers to follow proper preventive measures. Road safety is a significant issue in India where thousands of people die every year. Here are a few tips that can be beneficial to accident prevention.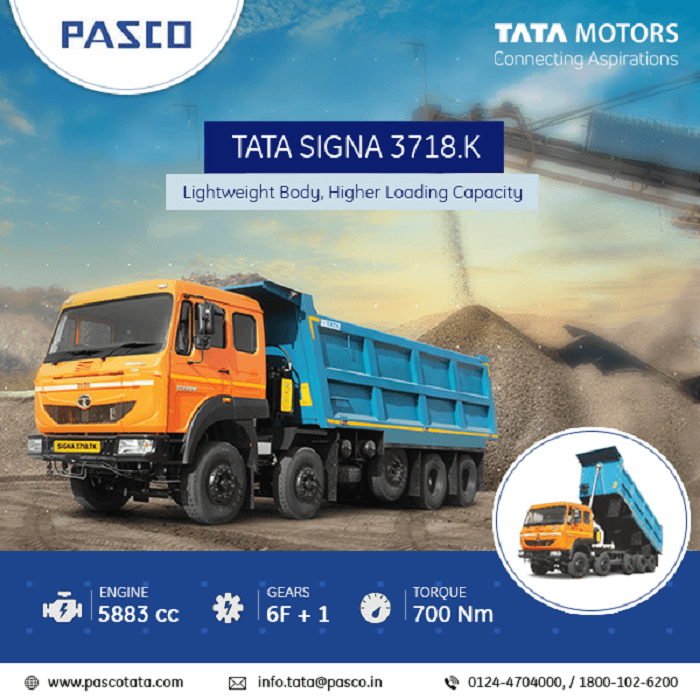 Pay attention to exhaustion levels
Driving a truck is one of the most dangerous jobs, and drivers suffer from a lot of fatigue. Sleepy and worn-out drivers pose the maximum threat to other cars on the road and the pedestrians. Things tend to be even more dangerous when it is a massive commercial truck. According to studies, sleepy truck drivers pose as much threat as intoxicated drivers. Tata Motors Dealers in Ropar say that tired drivers suffer from the same perception deficiency as a drunk driver. So, you should pay attention to the level of exhaustion of your drivers. Refrain from sending any driver to work who have been awake for over twenty-four hours.
Mind the road
Driving while focusing on other things often result in a considerable percentage of the accidents that happen every year. With the advent of smartphones, almost every individual in India is aware of texting and video-calling. It isn't safe to attend phone calls, video calls or texts when driving. The government of the country should impose a ban on the usage of mobile phones while driving. Several foreign nations are already following this rule; however, there isn't any hard and fast law in India, as of yet. If a phone call is crucial, then a driver should pull the vehicle over and attend to it.
Traffic rules
While it is a fundamental concept in road safety, hundreds of drivers tend to avoid it. Truck drivers aren't the only one to blame here. Driving is a fun activity, but it can also be life-threatening if someone chooses to avoid following the rules. Then again, driving ceases to remain enjoyable for truck drivers who stay in an uncomfortable position for hours on end. They have to stay awake and drive in the middle of the night. Sometimes, technical issues or other problems consume a lot of their time. Naturally, they tend to hasten things as much as possible. That is when truck drivers end up breaking traffic laws.
Technological advancements
Most trucks in India don't have any gadgets on board. However, Tata Motors is one of the most renowned truck manufacturers in the world. The Tata tipper truck dealer in Ropar has some of the most advanced models available in India. You should consider using them for your business. First-world countries have unique technological interventions in their vehicles. They use anti-fatigue alarms, collision warning sensors, and other such gizmos. If a truck that you buy doesn't have them, then you can install them separately. If India can adopt the smartphone, then it can also choose other lifesaving devices.