Being a part of an event management team can mean that you need to arrange many things. Right from preparing the invites to the event production to the artist's management etc. everything needs to be organised by the event organiser. One very important thing that you have to arrange is the right entertainment for the invitees.
Now the entertainment of the guests can be a tough thing. This can make or break your event. These days' people will not accept anything that is sloppy. They need intelligent, modern and innovative forms of entertainment. So let us check out the different choices that you have. You can choose from traditional shows to something more intellectual like Mind Reader or illusionist or iPad Magician for your event.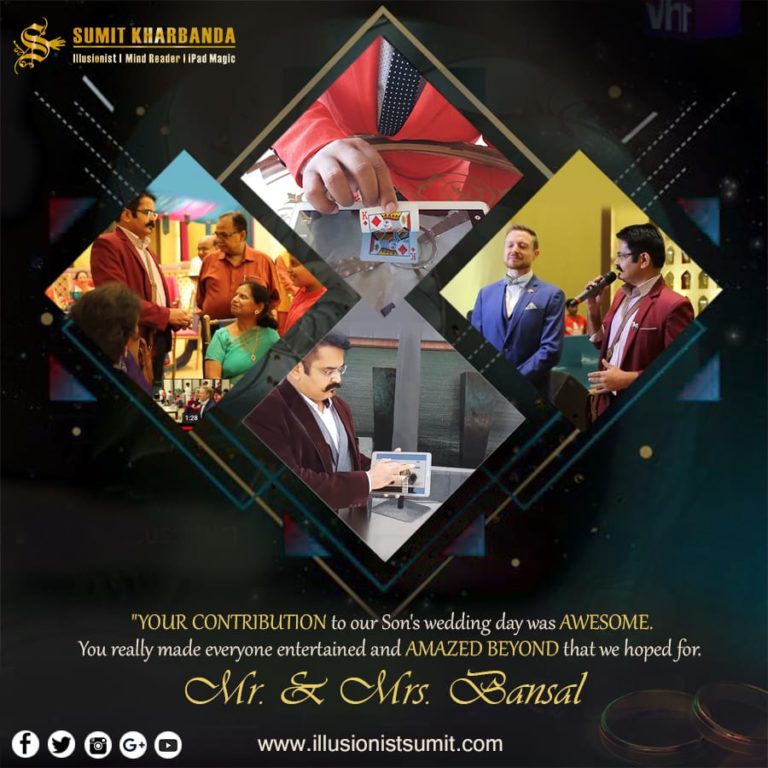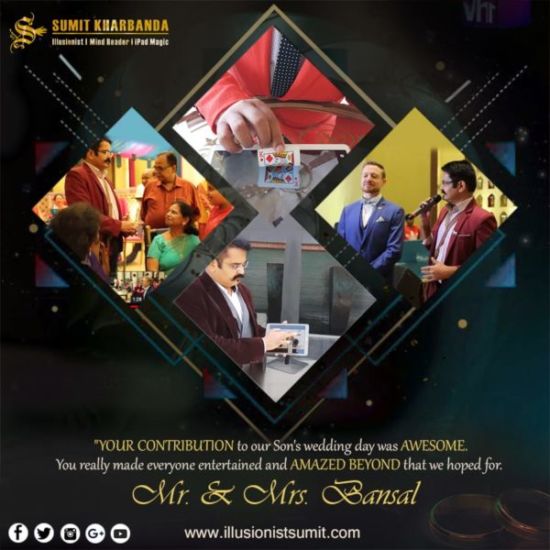 Traditional entertainment options:
Groups of dancers dancing in dazzling light are something that most events choose. The form of dance that you opt will depend on the event. In the case of a happening corporate event for your young sales team, you need to select modern forms of dancing but if it is a more serious kind of function then traditional forms of dancing will be more appropriate.
An Illusionist and Mentalist is for corporate events:
Now there is one entertainment option which is befitting for every event and that is opting for such professionals who will perform Stage illusion shows and other forms of mind Reading acts. You can hire them for corporate events as well as for personal functions like pre-wedding functions, even for the product Launch event or Annual family days.
These days' modern wizards will present their illusion shows with a twist which will truly mesmerise the audiences. In fact, more and more event organisers prefer to organise unique stage shows for their events as it has been found that audiences of all age groups truly enjoy these Mind Reading shows and iPad Magic. You need to choose a modern marvel who is an expert in all types of illusion shows including digital magic and can make your event memorable.
Stand-up comedians:
This is also one option too can add fun to the event. The stand-up comedians can perform on different topics of your choice and keep the audiences entertained.
Singing choirs or individual singers:
One more common option that one has is to have a singer or a group of singers who can woo the audiences. The songs that you select with depend on the audiences.
So which is the best option?
All those entertainment options are good. You can have a combination of all of the above. But if you want a single option where people of all age groups will enjoy then you need to opt for an experienced illusionist and a Mind Reader who needs to be engaging and interactive with the audience.
The choice of such experts is very important. After all, you are selecting one for a major event and hence he needs to be the best. You need to select an entertainer who has experience in performing live on stage in front of a huge audience. Also, choose one who is well versed with all the different forms of illusions and can truly keep the audiences engaged and entertained with his charm and energy.