Kids watches are a wonderful way to teach your child the value of time while also adding a fun and stylish accessory to their wardrobe. With so many lovely options, it can be overwhelming to choose the perfect one for your child. Whether your child loves superheroes, and animals, or is a budding fashionista, there is a watch out there to suit their personality. This is why we have curated a list of four trendy and fun kids watches for every personality. From colourful and playful designs to sophisticated and stylish options, these watches are sure to delight your little one and make time telling a fun experience.
So, whether you are looking for a watch for your own child or searching for a gift for a special little someone, read on to discover diverse types of kids watches that will not only help them learn to tell time but also showcase their unique personality.
Playtime Just Got Even Cooler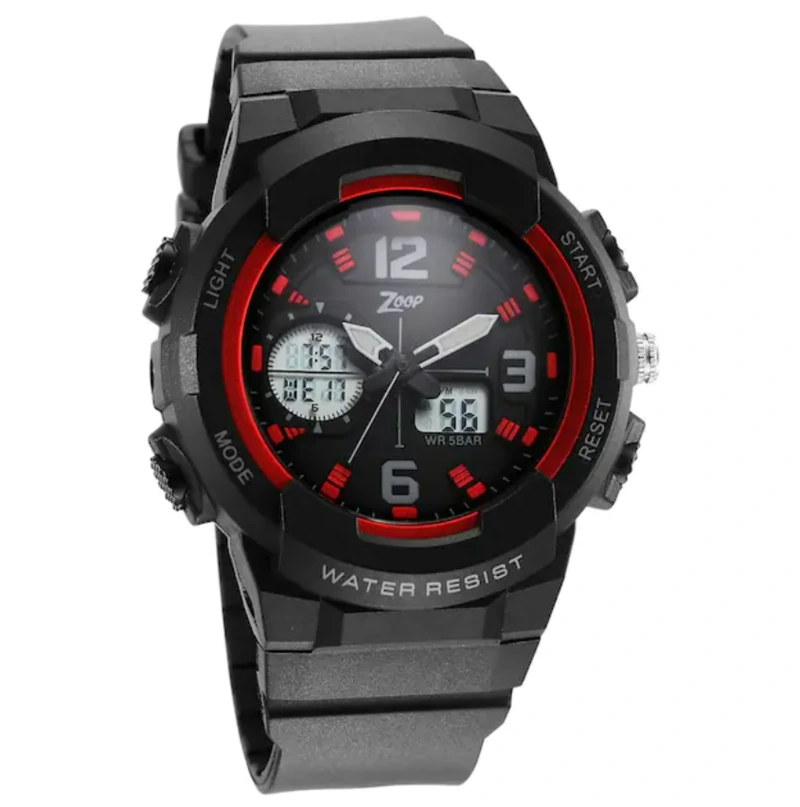 The Zoop Ana-Digi kids watches is a stylish and functional timepiece. The watch features a black plastic strap and a round, easy-to-read display with a combination of analogue and digital dials. The watch is equipped with features like an alarm, timer, stopwatch, and day-date display. It has a durable and lightweight built that makes it ideal for children's everyday wear. The Zoop Ana-Digi Watch is perfect for parents who want to introduce their kids to the world of timekeeping in a fun and exciting way. It also makes a great gift for kids who want to stay on top of their daily schedule while looking fashionable.
Add A Pop of Fun Colour!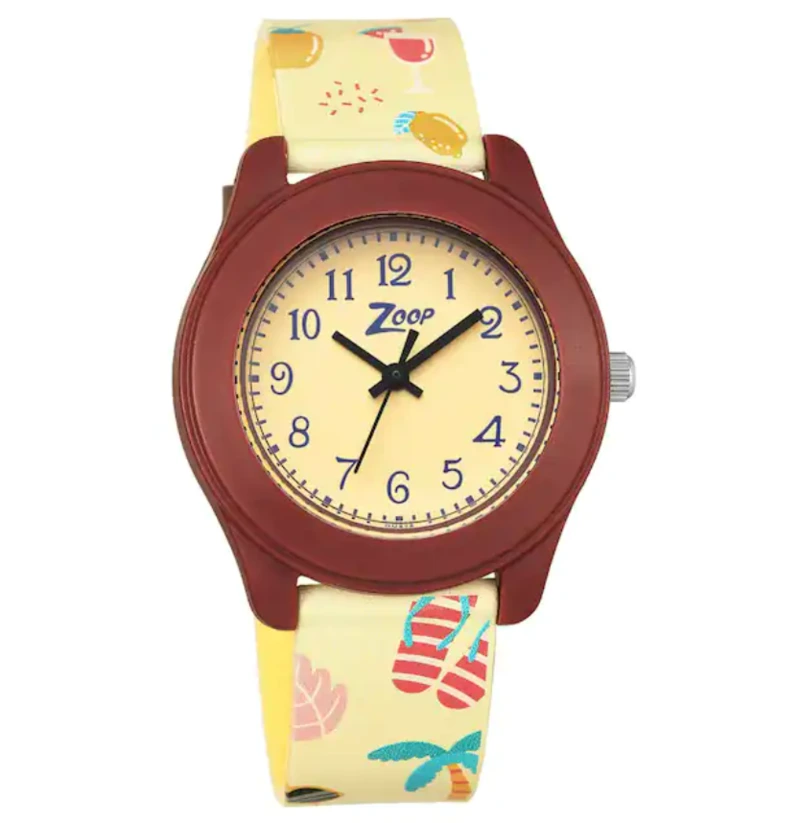 The Zoop Yellow Dial Analog Watch is a trendy and vibrant type of kids watches. The watch has a bright yellow dial with easy-to-read hour markers and a minute track. It features a comfortable and durable strap that can withstand rough use by kids. The watch has a simple analogue display, which is perfect for young children who are learning to read the time. The Zoop Yellow Dial Analog is an excellent kids' watch who want to have fun and stay on top of their schedule. It is also a great gift for kids who are learning to tell time and need a watch that is easy to use and functional.
Glow Up Their Style Game!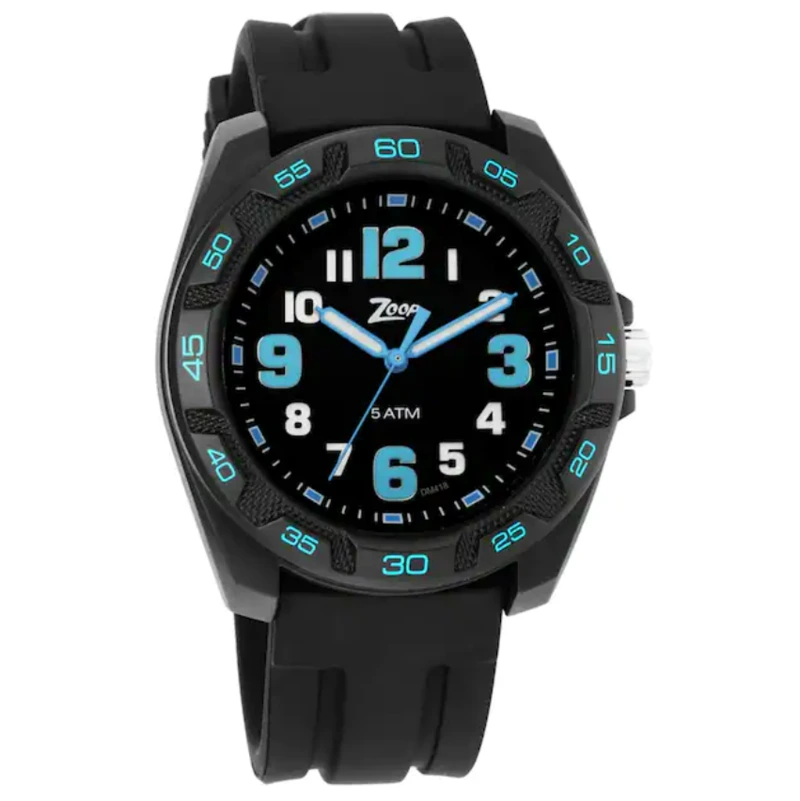 Kids watches like the Zoop Glow with Black Dial Analog Function is a cool and trendy timepiece designed for super stylish kids. It has a black dial with easy-to-read hour markers and a minute track, making it easy for kids to tell the time. The watch features a comfortable and durable black silicone strap that is perfect for active and adventurous kids. What makes this watch special is its glow-in-the-dark feature, which adds an element of fun and excitement for kids. This feature helps kids to read time in dark or low-light conditions.
Kid's Style for Little Champs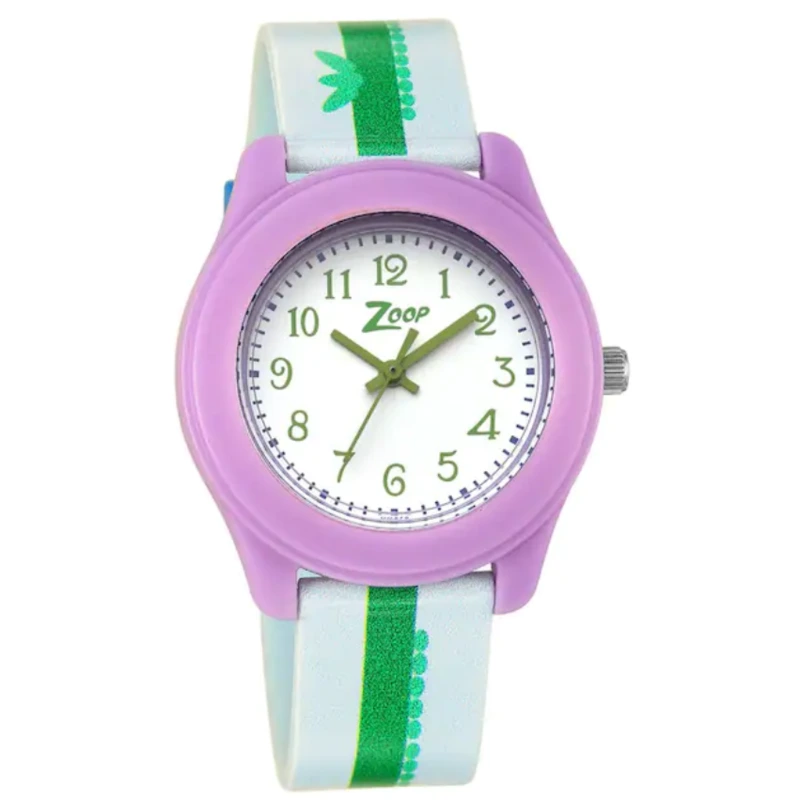 Kids watches like this stylish and fun piece is designed especially for occasions such as birthday parties or a school picnic. The watch features a pink dial with easy-to-read numbers, making it an ideal timepiece for young children learning to tell time. The watch also features a durable and comfortable white strap with buckle closure, making it easy to put on and take off. It is water-resistant up to 30 meters, which means that it can withstand splashes and brief immersion in water. Kids' watches such as this one are perfect for everyday wear and make a great gift for any child who loves to keep track of time in style.
Kids watches can be more than just functional accessories. They can reflect your child's personality and style. The watches we have highlighted here are just a few examples of the countless options available on the market today. When choosing a watch for your child, it is important to consider their interests, preferences, and needs. Additionally, it is essential to purchase from reliable brands like Titan, Fastrack, and Sonata, which have a proven record of accomplishment in producing quality and durable timepieces for children. By investing in a trusted brand, you can ensure that your kids watches will not only look great but also stand the test of time.