Who is Vin Diesel – From Street Racer to Hollywood Icon?
Vin Diesel, born Mark Sinclair Vincent on July 18, 1967, in Alameda County, California, is an American actor, producer, and director who has become one of the most recognizable and beloved faces in the world of action movies. With his muscular build, deep voice, and intense charisma, Diesel has captivated audiences with his performances and established himself as a true Hollywood icon. This biography delves into the life and career of Vin Diesel, exploring his rise to fame, his diverse filmography, and his lasting impact on the entertainment industry.
Early Life
Growing up in New York City, Diesel was raised by his mother and stepfather in a creative and multicultural environment. He discovered his passion for performance at a young age, joining a theater group when he was just seven years old. It was during these formative years that he developed his love for acting and storytelling, honing his skills in the theater and nurturing his dream of making it big in Hollywood.
Film Career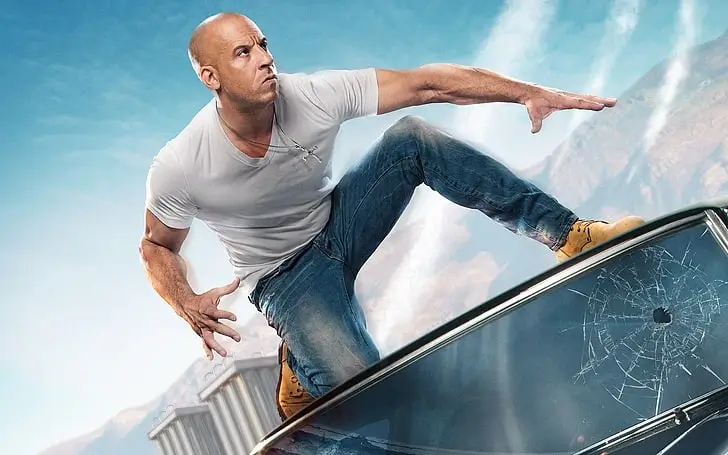 In pursuit of his acting ambitions, Diesel dropped out of college and moved to Los Angeles in the early 1990s. He faced numerous rejections and struggled to find his breakthrough in the competitive world of show business. Determined to make his mark, Diesel wrote, directed, produced, and starred in his own short film, "Multi-Facial," which showcased his talent and caught the attention of industry insiders.
Breakthrough Role
In 2001, Diesel achieved international recognition with his role as Dominic Toretto in the high-octane action film "The Fast and the Furious." His portrayal of the street racing protagonist resonated with audiences and propelled the film to unexpected success. The film's popularity spawned a franchise that continues to thrive today, with Diesel serving as a central figure and executive producer, solidifying his position as a box-office draw.
Expanding Horizons
While Diesel became synonymous with the "Fast and Furious" series, he was not content to be confined to a single franchise. He explored diverse genres, showcasing his versatility as an actor. From science fiction in "Pitch Black" (2000) and "The Chronicles of Riddick" (2004) to fantasy in "The Last Witch Hunter" (2015) and comedy in "The Pacifier" (2005), Diesel proved his ability to tackle a wide range of roles.
Legacy and Charitable Endeavour
Beyond his acting career, Diesel has also established a legacy as a producer, working on projects that have further cemented his influence in the industry. He founded the production company One Race Films, which has produced several successful films. Moreover, Diesel has shown a commitment to giving back and making a positive impact through his involvement in charitable organizations such as Paul Walker's Reach out Worldwide, supporting disaster relief efforts around the world.
An Inspiration
Vin Diesel's journey from an aspiring actor to a Hollywood icon is a testament to his unwavering determination, undeniable talent, and passion for his craft. With his commanding presence and genuine love for entertaining audiences, Diesel continues to dominate the silver screen and inspire aspiring actors and fans worldwide. Whether he's behind the wheel of a fast car or taking on larger-than-life characters, Vin Diesel's charisma and dedication have secured his place as a true legend of the action genre and an enduring force in the entertainment industry.