Virtual reality has proved itself to be a ground-breaking technology in many areas and the field of healthcare is one which has benefited maximum from it. Right from diagnostics and treatment, to pain management and virtual robotic surgery, new vistas in healthcare have emerged due to Virtual Reality. With its trend-setting technology, Virtual reality has made invasive surgery redundant in many cases and reduced the risks to patients lives. In short, Virtual reality has proved to be a blessing in disguise for both physicians and patients. It is an invention in healthcare information technology.
How Virtual Reality Helps Healthcare?
Through the advanced information technology development, the healthcare field is benefited in many ways. Virtual reality is used in medicine, surgery, psychotherapy, dentistry, autism treatment, phobia treatment, nursing, training of medical professionals and more. There is wide scope for the use of Virtual Reality in the treatment of lifestyle diseases, mental disorders, emotional issues etc. Rehabilitation after an accident for stroke, and preventative treatment of addictive habits also use Virtual Reality.
Virtual Reality in Medical Training
Training medical professionals is a meticulous task as their competence at work depends on the instruction they receive. And this training should be provided more attentively for physicians as their work is risky since it involves the lives of patients.
Virtual Reality is of monumental use in medical training as it enables medical students and interns to gain knowledge of the human body in a virtual environment. Here the students can apply their clinical skills on a virtual patient and learn by the trial-and-error method without risking the lives of patients.
With Virtual Reality, there is no longer a need for medical interns to operate on cadavers to learn surgical procedures. Another valuable advantage of Virtual Reality is that VR is able to simulate the nature and functioning of the human body with superb 360˚ CGI which gives the intern the possibility to view the outcome of the surgery in a life-like manner.
Virtual Reality helps medical personnel, physicians and paramedics to perfect their skills in a safe and controlled virtual environment to attain professional efficiency.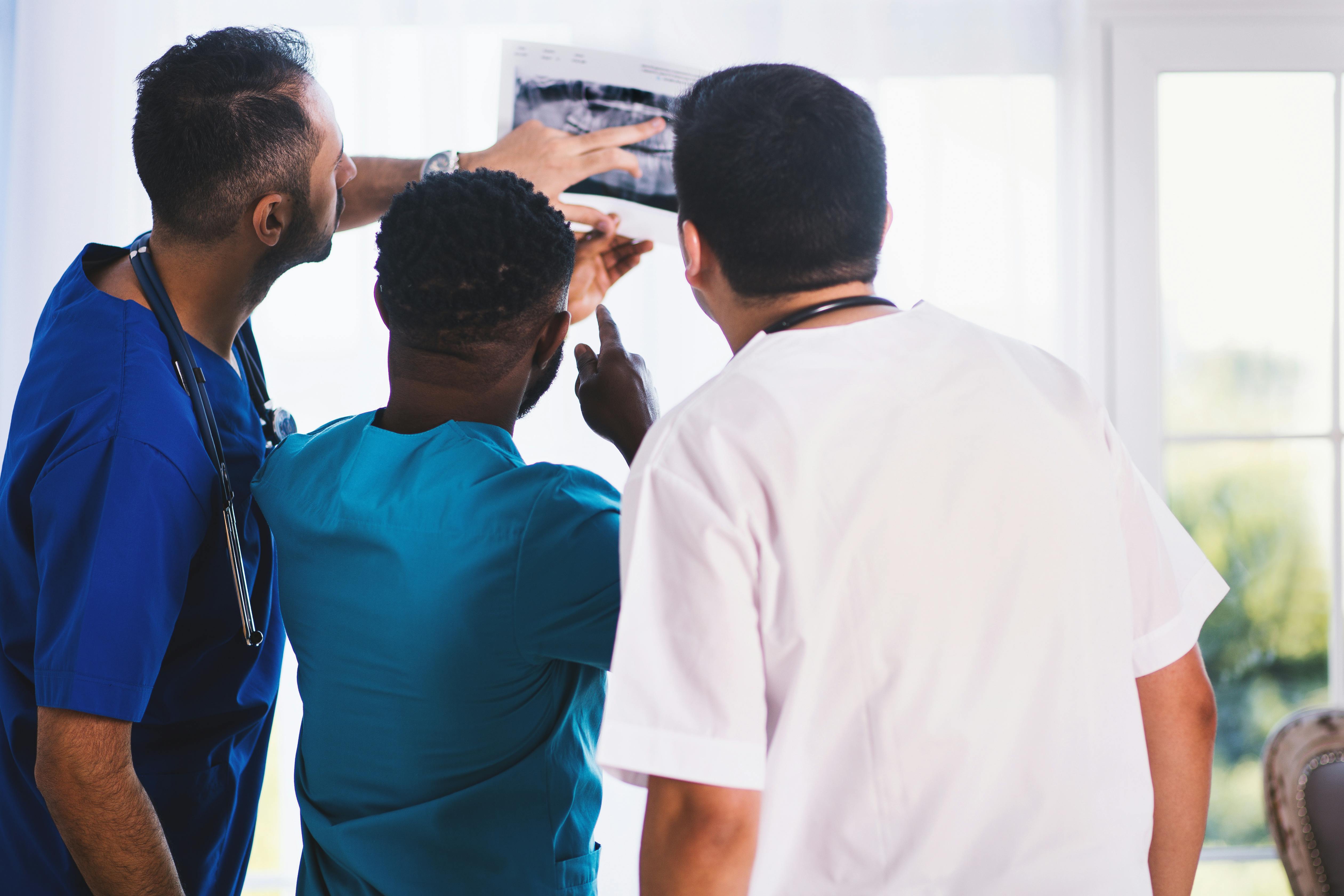 Virtual Reality in Robotic Surgery
The use of Virtual Reality in Robotic surgery is incalculable. Virtual Reality simulates the condition of the patient's body using CGI and allows the surgeon to have an internal view with minute detailing. This enables the surgeon to avoid inadvertent errors like unwanted incisions or unnecessary tissue removal. It reduces the size of the incision as well as prevents excess blood loss by predicting the force feedback which helps to regulate the pressure applied during incision.
Virtual Reality in Telescopic Surgery
Telescopic surgery has emerged as a pioneering technology that facilitates the surgery of a patient by a surgeon situated at a distant location. This has been made possible only by the use of Virtual Reality. Virtual Reality creates a virtual image of the patient before the surgeon and the surgeon at the distant location performs the operation on the virtual patient. The images of the virtual operation are communicated to the actual patient site and the real operation is performed accordingly by using robotic equipment by actual physicians.
Virtual Reality enables the expertise of accomplished surgeons to be utilized by patients even from remote locations.
Virtual Reality in Lifestyle Management and Therapy
Non-communicable lifestyle diseases have become major health hazards in today's world. Lifestyle diseases like obesity, diabetes, cholesterol, hypertension etc are being treated effectively only with the use of Virtual Reality.
For instance, obese or hyper-tense patients are counseled using 3D image of the human body created by Virtual Reality and are shown the perils of consuming more salt, sugar and fatty foods. This makes a huge impact on the patients helping them to adopt a healthy lifestyle.
Virtual Reality in Preventive Medicine
Virtual Reality also plays a major role in preventive medicine in the phobia treatment, de-addiction, weight management counseling etc.
Handling patients with addictive habits like smoking or alcoholism is a challenging task and Virtual Reality comes to the rescue here. With Virtual Reality, a patient who is undergoing treatment for smoking cessation can be made to visualize the effect of their cravings through virtual imagery and taught to cope up with them.
Virtual Reality and Rehabilitation
Accidents, paralysis and stroke patient recover faster only with rehabilitation and this occurs faster only with VR. With Virtual Reality, accident or stroke patients are taught to perform motor activities by seeing them through virtual imagery.
Virtual Reality in Treatment of Mental Health and in Psychotherapy
Psychotherapy has potent uses for Virtual Reality or VR. Patients with emotional issues like anger management, phobias, depression etc are treated using Virtual Reality. This is done by showing them virtual images of ways to cope up with stress, anger and psychosis.
Patients with mental health problems like post-traumatic stress disorder (PTSD), schizophrenia, and bipolar disorders are treated using VR by simulating life-like conditions to analyze their reactions and cure them. Even Cognitive Behavioral Therapy (CBT) and Hypnotherapy make optimum use of VR in their counseling. Autistic children and dementia patients have benefited highly by the use of VR.
Virtual Reality is a magic wand in the hand of an expert physician. Hospitals and doctors must use VR effectively in every sphere of their clinical activity to reduce pain, risk and time of recovery for the patients. Virtual Reality will continue to open up new opportunities and innovation in healthcare that will surprise the medical world.