Link building is a complex topic, but it's also an essential part of SEO. Most online marketers agree that the best way to improve your site's rankings is by building links from high-authority sites. It means that you should only select specific types of links and know what you're trying to accomplish.
The cornerstone of any successful SEO strategy is link building. Links signal to Google that your site has value and will help you rank higher in search results. It is essential to understand how each type of link affects your website and why it matters so much for SEO success. Here are some tips on white hat link-building to increase your website's visibility through SEO.
Tips for Successful SEO Strategy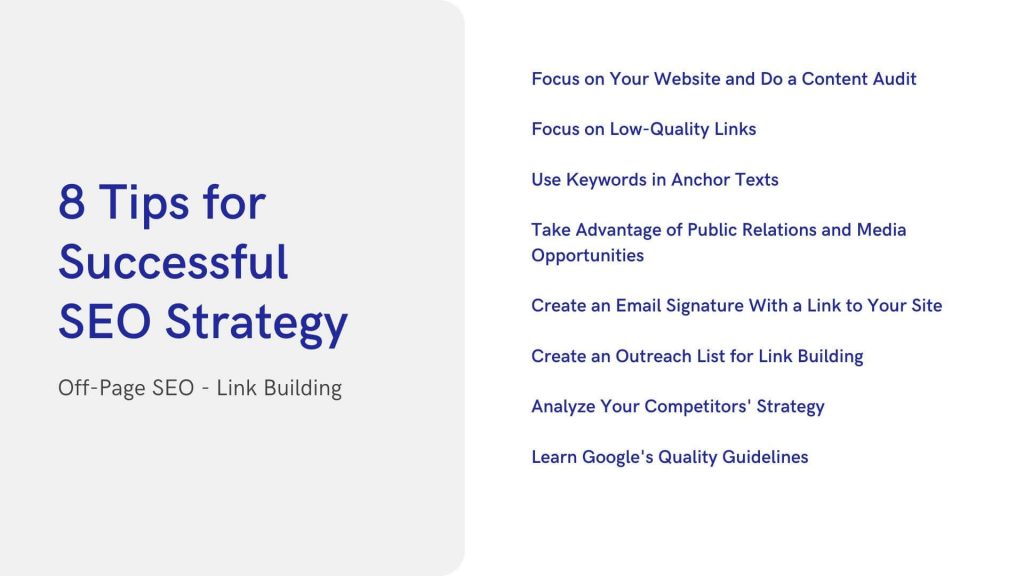 1. Focus on Your Website and Do a Content Audit
Focus on your website first. It's where you will find out what people think about you, what they want to do with your business, and how they interact with each other. Your site should be well-designed, easy to navigate, user`s device friendly, have a good user experience, and load quickly.
The first step to creating a content strategy is to audit your site thoroughly. You need to identify the content that is relevant, useful, and interesting for your audience. Understand how it's structured so you can build links from other websites. The link will be relevant and valuable for both you and Google.
2. Focus on Low-Quality Links
The best way to approach link building from a white hat perspective is to focus on low-quality links. These links are less likely to be associated with spam or other black hat SEO tactics. By focusing on these links, you can avoid getting penalized by Google and other search engines.
There are a few different ways to find low-quality links. One way is to use a white hat SEO link-building service. It will help you to identify the best link-building opportunities and create a customized strategy to help you achieve your goals. This will raise your website's position in search results.
Another way to find low-quality links is to look for link directories. These are websites that list links to other websites. These links are usually low quality because they are not editorially reviewed. That includes links from directories, article submission sites, and low-quality websites.
These links can still be valuable, but they're less valuable than those from high-quality sites. If you focus on low-quality links, you can build a white hat link-building strategy that will not get you penalized by Google.
3. Use Keywords in Anchor Texts
A hyperlink contains the text that appears as anchor text. It's a way for Google to understand your page. So, you should naturally use keywords in anchor texts without overdoing them.
You don't want too many keywords on one page because it might look spammy or like you are trying too hard.
You can also use keyword research tools to see which words people are using when searching for your product/service online. Then try using those exact keywords throughout your content on other website pages (e.g., blog posts).
4.   Take Advantage of Public Relations and Media Opportunities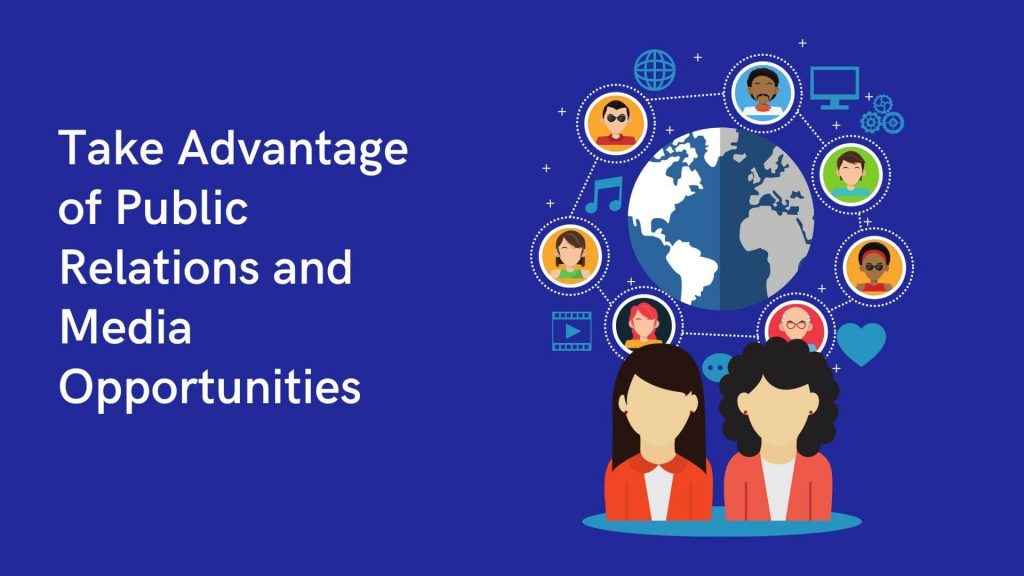 Public relations and media are great ways to get your name in front of people who don't know you. If you want to take advantage of these opportunities, ensure that you understand their importance, how they work and what they can do for you.
If someone writes an article about your company or service, ask them if they would be willing to write another one if there are new developments in their industry. For example, an upcoming product launch.
If the answer is yes, follow up with some friendly emails explaining why and what change has happened and how this will benefit both parties involved. You might even offer some free services as part of the deal.
5. Create an Email Signature With a Link to Your Site
Use unique links for every email you send out, and ensure that the link is as short as possible
Add the same link to your social media profiles (e.g., Facebook Pixel Code). So that it's easy for people who follow each platform to click through from one place to another when they see relevant content on their feeds or timelines
6. Create an Outreach List for Link Building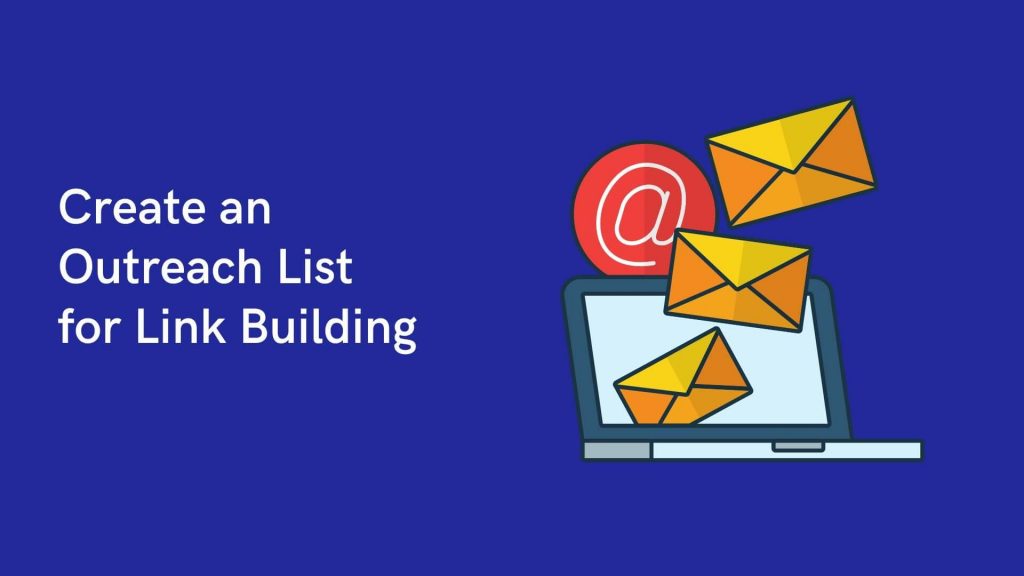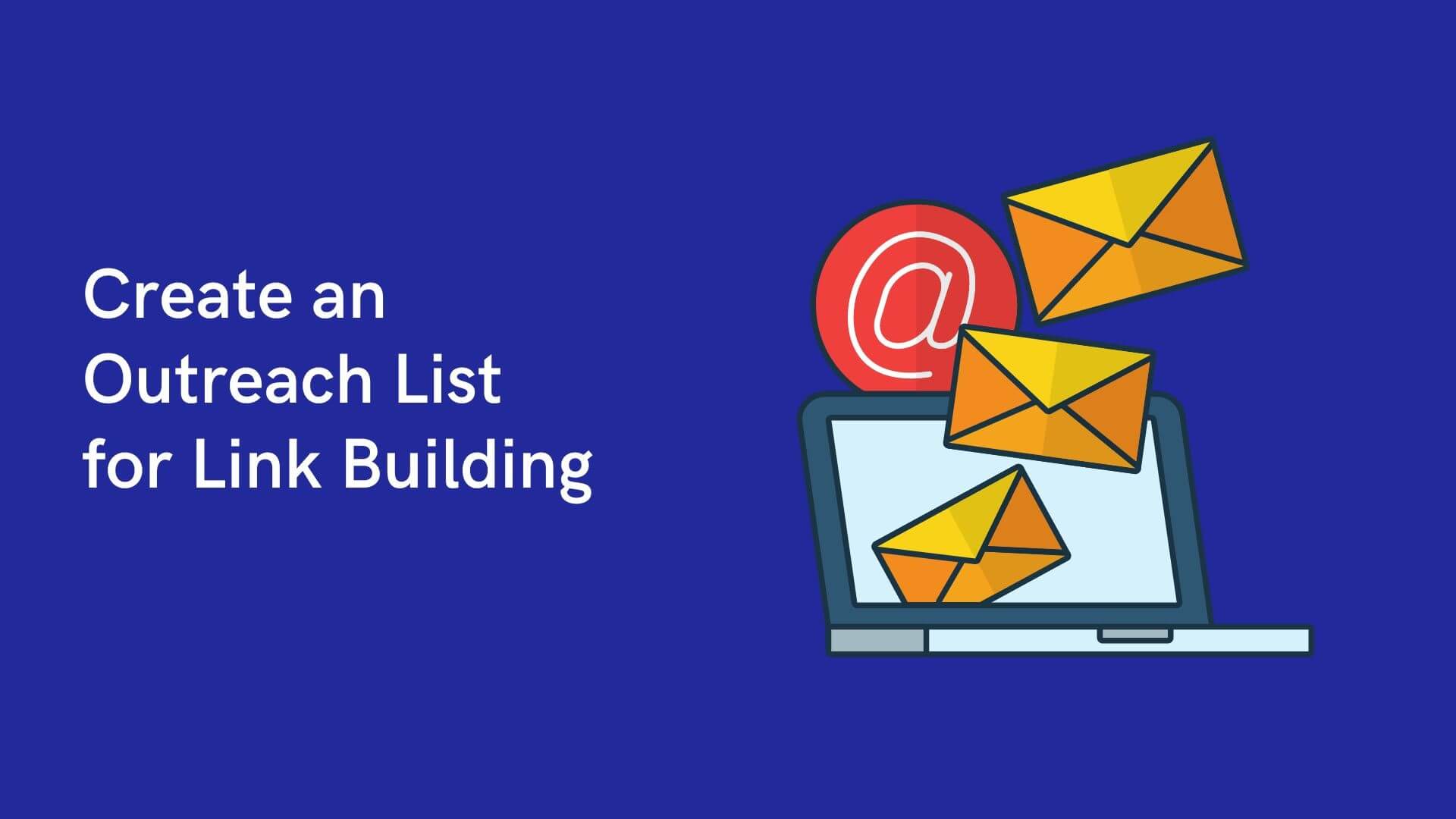 Make sure to include relevant sites. If you don't know who your audience is, it's hard to find them. You need to know what kind of content they like so that they'll already be exposed to it when you're looking for links.
Use a spreadsheet or template for your outreach efforts. It will help keep track of all the outreach emails. And make sure that each one is relevant and tailored specifically toward the type of site you're trying to build links from (i.e., blogs vs. forums).
Some people prefer using Google documents because there are no limits on how many people can view their spreadsheets simultaneously. Create specific templates when creating these templates so there aren't any mistakes made while sending emails.
Be strategic about where exactly I should send out my outreach emails. Do I want only local businesses listed here? Or do we need some international ones too? Maybe even both. The answer depends entirely upon what kind of results we want at the end here.
Assume we just want someone else's website to mention our backlink profile. Then it may not be worth focusing too much on getting listed ourselves. Since it most likely won't lead anywhere worthwhile anyway.
7. Analyze Your Competitors' Strategy
See what others are doing that you are not, and find out the gaps
Identify their strengths and weaknesses
Identify the opportunities your competitors have missed and find ways to capitalize on those gaps (if any)
8. Learn Google's Quality Guidelines
You can find the link-building guidelines on the Search Quality Rater Guidelines page, which is a great place to start. The section that you need to focus on is the "Link schemes" section. It includes how Google interprets links when ranking pages and sites in its index.
Conclusion
With the right plan and patience, you can build a strong SEO strategy that works for your site. The key is to focus on link building as a long-term strategy rather than an immediate fix. It will help you gain traction with Google in the long run by creating an awareness of your brand name among other sites and links.
Building white hat links take time and effort, but it's worth it. Not only will it help your SEO efforts, but it will also keep you from being penalized by Google. So, focus on creating high-quality links, and you'll be on your way to success.