Backlinks are one of the most high-risk, high rewards online marketing strategies to bring on customers to use your site. Online marketing & SEO experts agree that backlinks help in upping your chances of a high ranking in search results, making your website a reliable one for online users and companies alike.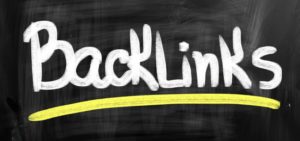 Simply put, backlinks are links that lead an external site to your site. Having backlinks with trusted sites gives a reflected glory that you are a reliable site, as well. In turn, known search engines, specifically Google, would be able to recognize your brand and put your site on their search results. This recognition could further increase your website traffic.
With all these rewards in mind, you must highly consider using backlinks as part of your digital marketing campaign.
But some of you may want to try another method of generating organic traffic without using backlinks. Maybe you are just starting out with the whole online marketing business, and you do not want to splurge unless you see that it is a successful venture. After all, backlinks are pricey—it takes a lot of effort, hard work, and patience to establish your brand AND get your name out there.
Some of you may be asking: Is it possible to improve my ranking without using backlinks?
The answer: Very rarely
This reply may seem vague. But you must also consider that ranking algorithms change regularly. What may work today may not work tomorrow. In this case, not using backlinks may be able to provide you traffic, but is it sustainable? The answer may rely on these questions:
Is my website's niche something that is not widely seen yet?
Every day, hundreds, if not thousands, of websites spring up on the World Wide Web about a variety of topics. Finding a field that your site would specialize at can be difficult if you have no idea how to do it systematically.
Thankfully, there are tools available for you to use. Experts say that you opt for niches that are searched for at least 1,000 times per month. This value means that there is less competition and there are online users that could probably use the help. The next step would be a series of finding the perfect keywords, a topic that warrants another discussion for a later time.
Is my website user-friendly and virtually pleasing to the visitor?
As an online user, nobody wants to visit a site that has too many pop-ups, loads very slowly and has way more visual elements than a Las Vegas show. While putting up some creative pieces on your site is not a bad idea, you must still err on the side of functionality. What the visitor wants is to see your content and know who you are as a brand. If it would take him or her more than three clicks to know what you can offer and more than three minutes for your site to load, he or she would most likely close that tab.
Is my content valuable and viral enough?
Having an excellent website design can bring visitors in, but a valuable content is what makes them stay. Or better yet, it is what makes them check and try out your products and services.
Whether you plan just to put up a blog to educate and provide information for online users or you want to promote your products by putting up reviews, your goal is to make them know you and persuade them to share your brand with their friends and family.
If you answer Yes to all of these three questions, then the next step is to actualize all three. Because, if you are not going to use backlinks, generating organic traffic would require double the hard work and efforts to make these three elements excellent plus a bit of ingenuity and creativity as well.
Before jumping on this money-saving strategy, it is essential that you weigh your options carefully. Remember that money is not your only tool—effort and hard work are valuable resources, too.
Content Source – https://bam.bz/2a2