Housewives takes a leading role in the family and society. Homemakers never compromise with the safety and health of their families but they compromise on their health. She herself takes the central role to do every household chores like preparing food, accompanying her children for various activities, etc. Homemakers can hold multiple things within her arms and are judiciously concerned more about her entire family. The family members don't see the homemaker's darker picture, especially regarding her health and hence she places herself inside the knot "ailments".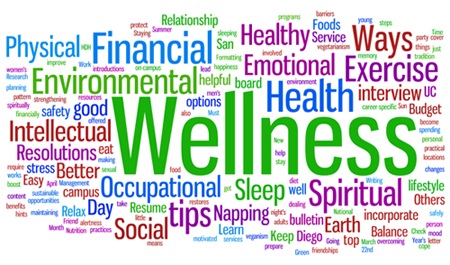 Let's go through a few common susceptible health issues faced by homemakers.
Sprain: If you are one who falls among the neat freak loop, there is a higher chance for you to end up with a sprain injury. Always, take care of yourself while you are shifting things from one place to another, while mopping the floor, washing the rooms, carrying heavy groceries, washing clothes, as there is an increased risk of losing your balance.
Back Injuries: Back injuries are another common cause of back pain. It can be caused due to the regular lifting of heavy objects, making you put extra strain on your back muscles. It can end up leaving you with inflammation and pain in the lower extremity.
Tips:
Take frequent breaks in between your housework

Stretch your arms while you rest before and after cleaning

Use knee pads when cleaning while taking support from your knees
If pain persists for a longer time and the home remedies are not working, seek medical help immediately. If your health care provider prescribes any medications, order medicines online from any best online Medicine store in India.
Musculoskeletal Pain: About 1.7 billion individuals worldwide suffer from Musculoskeletal disorder. It is commonly seen in both developed and developing countries. It affects muscles, ligaments, joints, tendons, supportive blood vessels and peripheral nerves. Women who are responsible for doing tasks like dusting, cleaning windows, doors, bathrooms or other varieties of daily chores are more vulnerable to musculoskeletal pain. The body regions most commonly involved in the cause of musculoskeletal pain include the neck, shoulder, lower back, hand, and forearm.

   
Tips to be safe:
Use personal protective equipment to reduce injury

Use better hand tools to avoid any external force that can cause back injury

Strengthening exercises can prepare your muscles to deal with aches, pains and strains thus preventing you from the injuries.
Hand eczema: Hand eczema, popularly known as sore hands or chapped hands, is commonly seen among housewives who frequently use their hands for doing various domestic tasks. Hand eczema is typically a chronic lifestyle-related disease which is recurrent and uncontrollable. The fingertips become thinner, shows redness and causes scaling. This causes the pain, bleeding and cracking of the skin.
Tips:
Reduce your exposure to water, chemicals, and detergents.

If you are engaged in wet work, make sure to use cotton-linked rubber gloves.

Hydrate your skin by drinking plenty of water

Use a suitable moisturizer for your hands to restore your hands from the damaged skin like redness, dry cracks, and irritation. Try using a steroid-free moisturizer to heal your cracked skin. To buy lotion or moisturizer cream, order your

Buy prescription drugs online

through any trusted online medicine store in India and avail huge discounts on every order.
Mechanical Injuries: Mechanical injuries result from minor cuts or injuries while scrubbing the floor, cleaning the vessels or while working on the rough surfaces. 
Infections:
Yeast infection can trigger due to wet hands

Orf (Zoonaotic viral skin infection) can occur due to handling sheep and goat

You may be susceptible to bacterial infection as it can invade through broken skin from wounds or eczema.
Tips: Good hand care can help prevent worsening of injuries:
Limit your hand wash to 2-3 times a day

Avoid direct contact with soaps or detergents

Wear hand gloves while doing housework
Housewives often take too many domestic roles. But, how to remain fit and healthy and to keep all health ailments at the bay is a major challenging task. Eating food at the right time, proper exercise and staying well hydrated can make your health and overall health of your family, fit and healthy forever!