There's no denying, nothing beats the ethnic grandeur of a saree. Sarees are commonplace and are taking over the fashion industry by storm. The statement style is having a moment with women pairing it with different accessories, designer blouses. However, it becomes challenging to find the perfect hairstyles to match the traditional attire. You're well aware that finishing up the look with the most suitable hairstyle is essential, or you risk looking flat and awful. We've rounded up a list of saree hairstyles that will give you plenty of reasons to try out one ASAP!
#1. Voluminous Curly Ponytail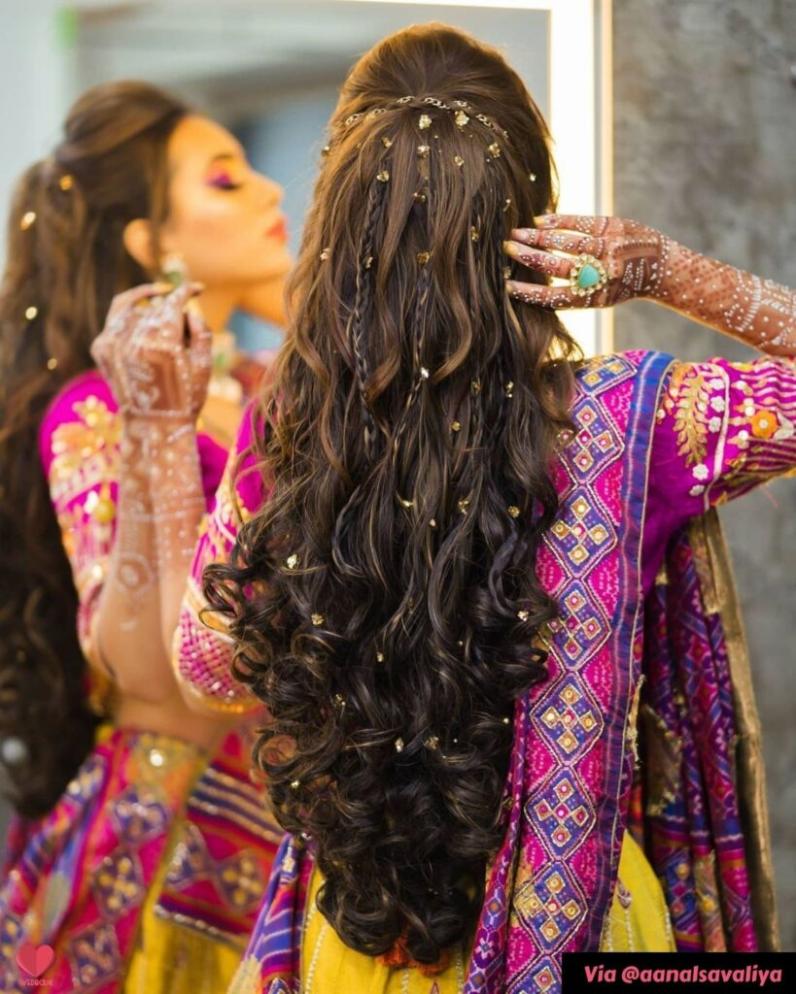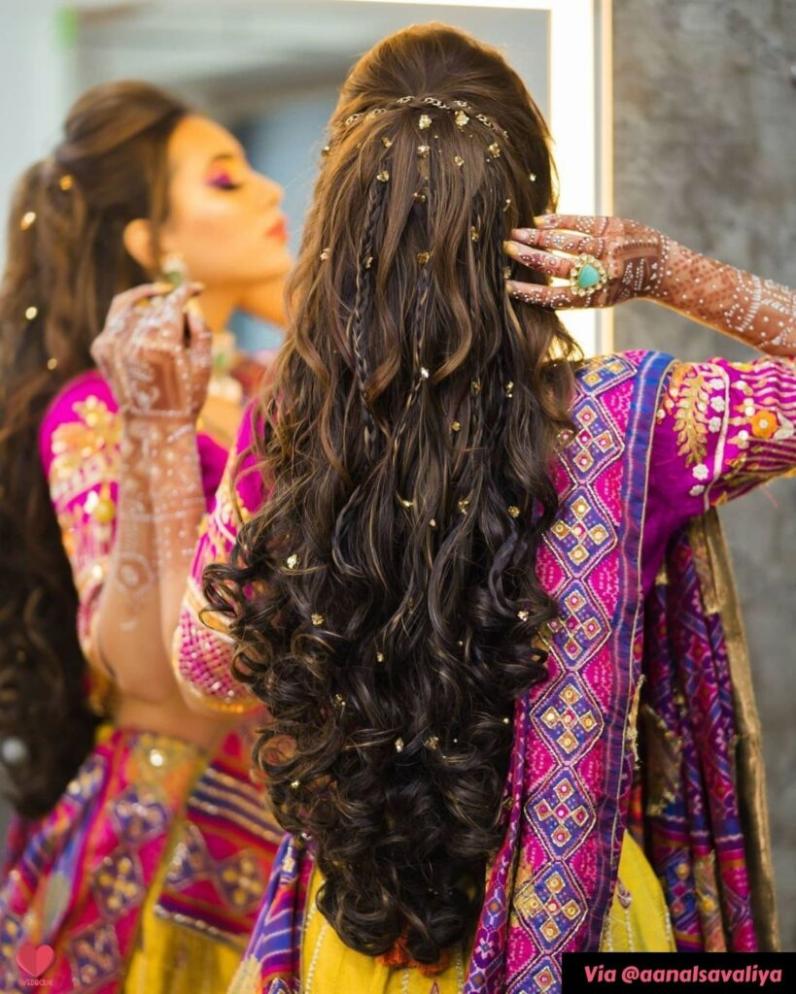 Ponytail is a hairstyle that is universal and flattering for everyone. And there is no doubt that it will complement the long, lovely drape. Because of the extra volume, the curly pony with a lot of hair volume exudes a modern vibe. It's a great way to flaunt your simple yet stylish sense of fashion. Toss your saree over either of your shoulders and let the voluminous pony caress your back for a stunning look.
#2. High Bun For Saree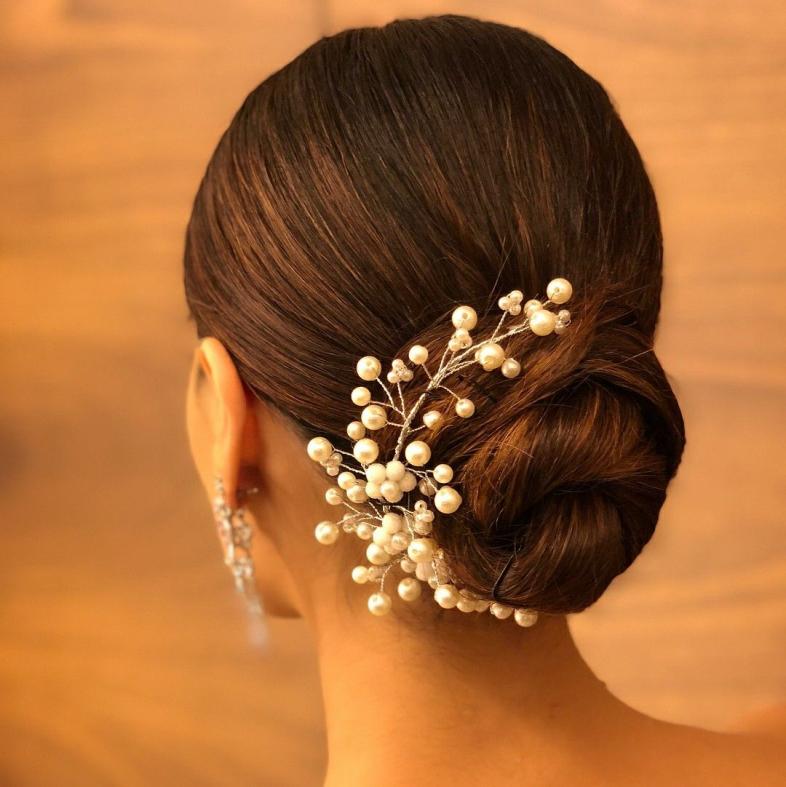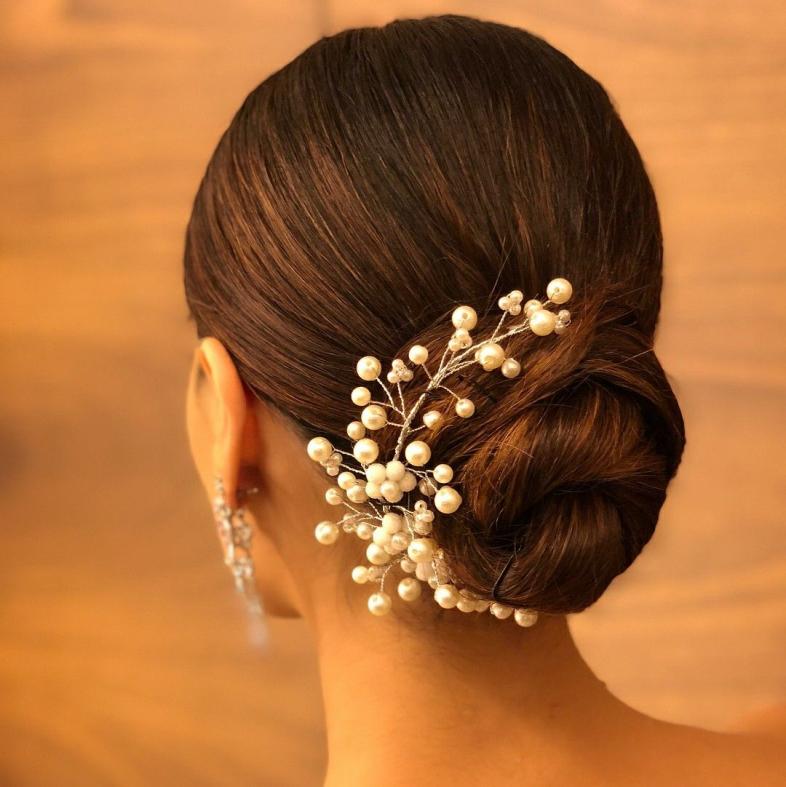 If you want to show off your neck and shoulders, you're good to go with the classic high bun hairstyle, also known as Chignon. For instance, If you were to wear lovely jewelry and large earrings, a classic bun would definitely make a befitting match. You can pull off the look hassle-free: Simply part your hair in the middle. Pull your hair back and twist it into a bun. Now pin it high and tight, almost to the center of your head. To add an elegant touch, wear long earrings or a small tiara over the bun.
#3. The Classic Braided Ponytail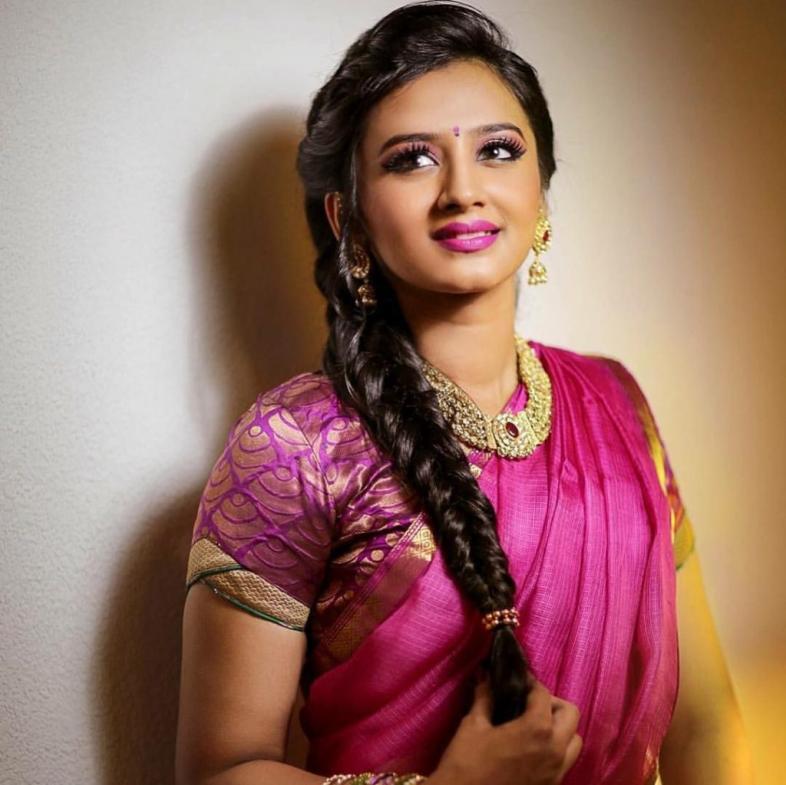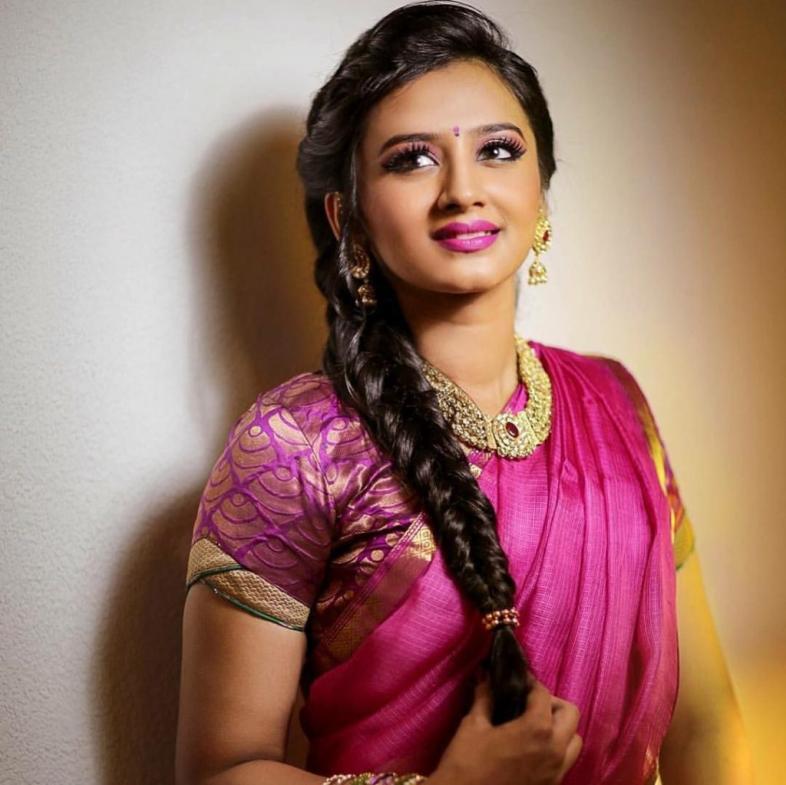 Incorporate a sleek low ponytail to complete your saree outfit. The combination of a traditional drape and ponytail hairstyle is stunning. French, Dutch, classic pull-through braids, or a simple twist will add a splash of beauty to your look. Braids look artistic and delightful on any Indian woman wearing a beautiful saree. The versatility of this look means that fresh designs are popping up anew each season, whether it's combining the latest hair colors or hair accessories.
#4. Half Up Curls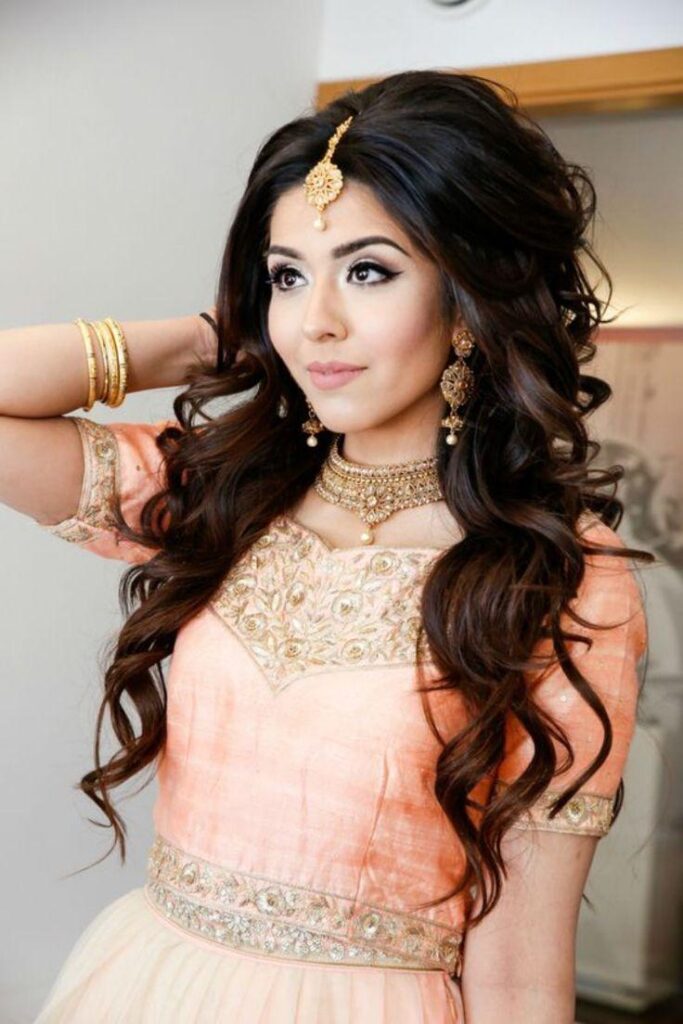 Fine, straight hair may have a special spot in most people's hearts, but curly hair has its own unique beauty. It doesn't get better than the graceful curls to complement your elegant saree. Choose a half-up style that will allow you to accentuate your attractive features, such as your cheekbones and, of course, your jewelry. This look is ideal for people with round or square faces.
#5. Texturized Curls With Maang Tikka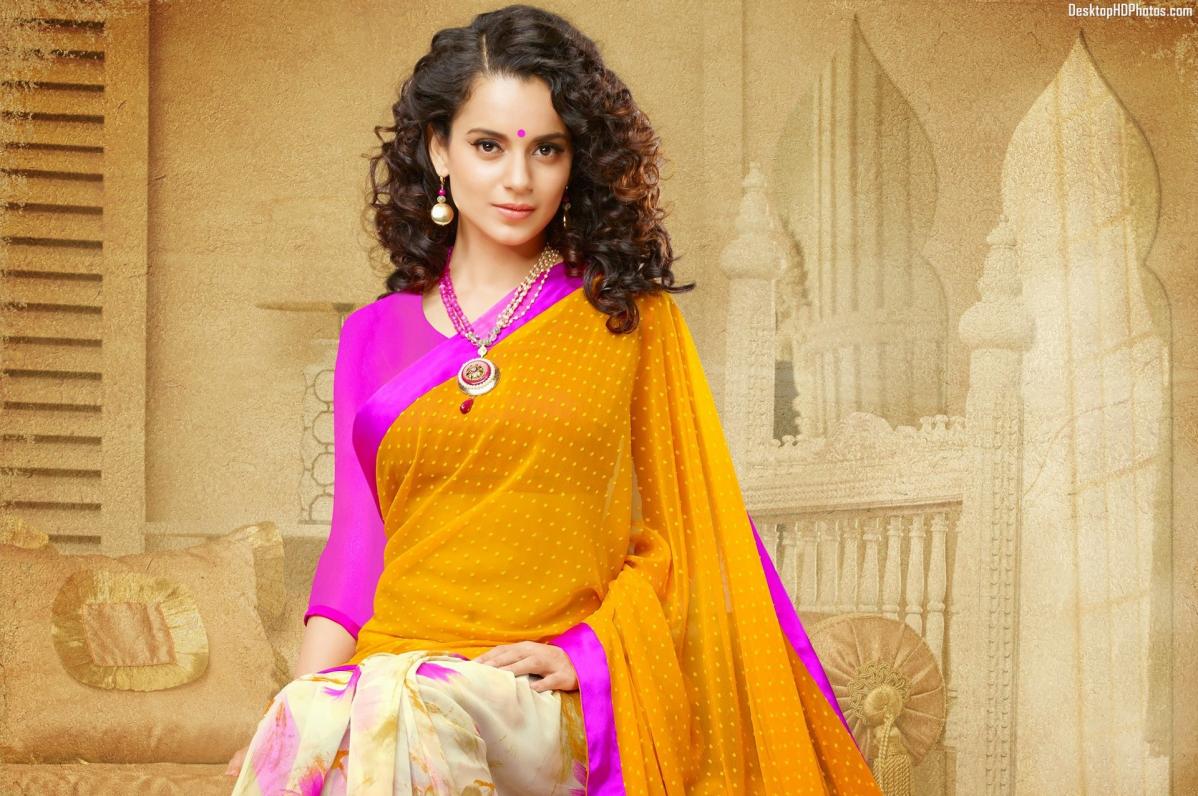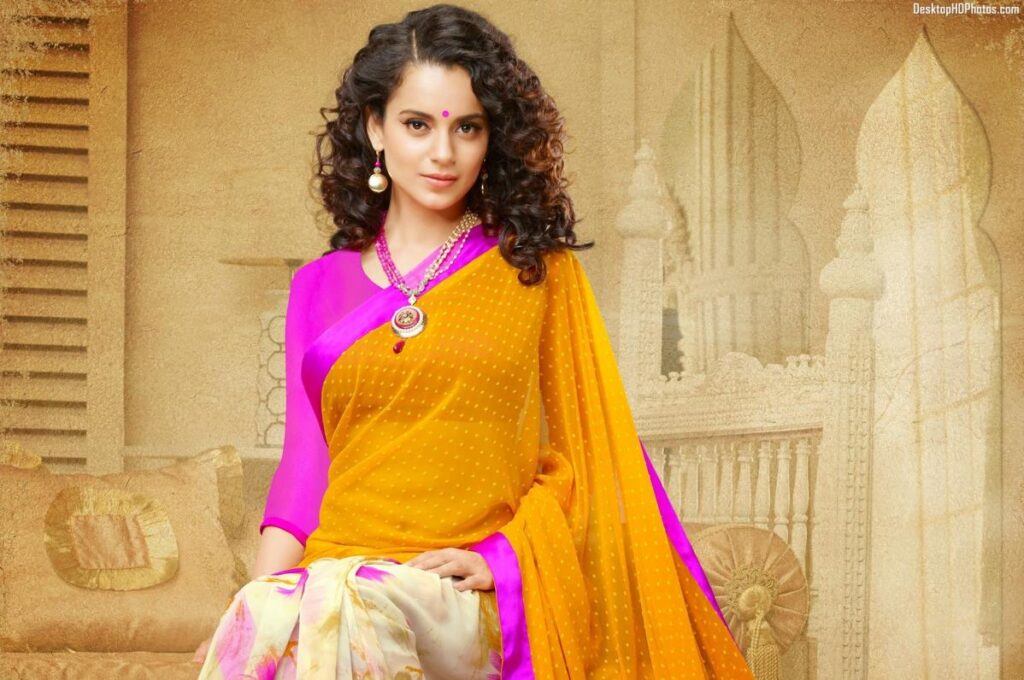 If you want to take your plain saree outfit up a notch or perhaps spruce up your mother's old saree, the texturized curls will come in useful. They are bold yet feminine and add just the right amount of glitz and glamour to your look. And the best part is..whether you have a round or elongated face, anyone can benefit from this look.
#6. Long Layered Hair With Necklace Headdress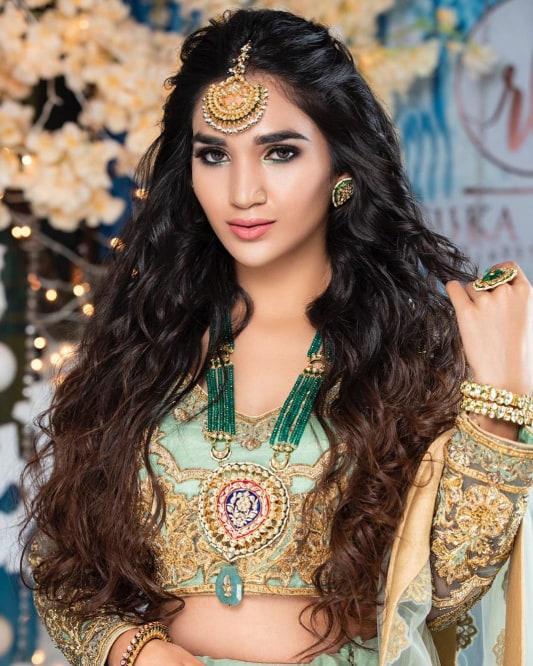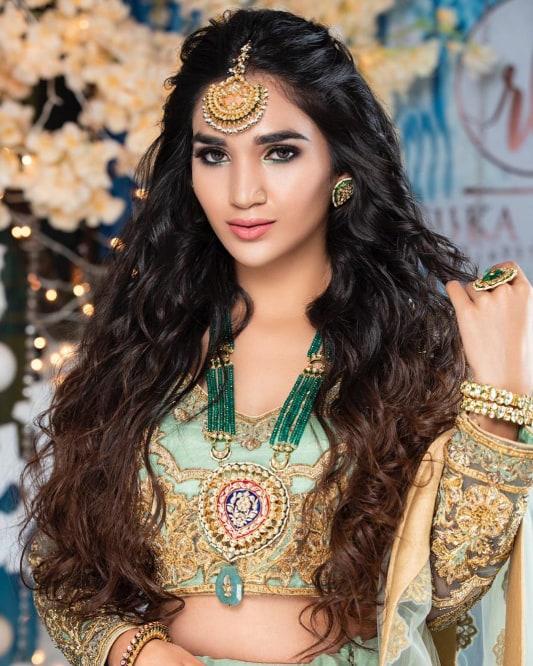 A long layered hairstyle is an excellent choice because it flatters all women and can be done in various ways. Long layered hair gives girls with luxurious thick manes a sense of ease and lightness. And ultimate hair volume for girls with thin hair. Simply wrap one of your necklaces around your crown to create a traditional makeshift headdress. People with long faces and large foreheads are right to go for this look.
#7. Beachy Waves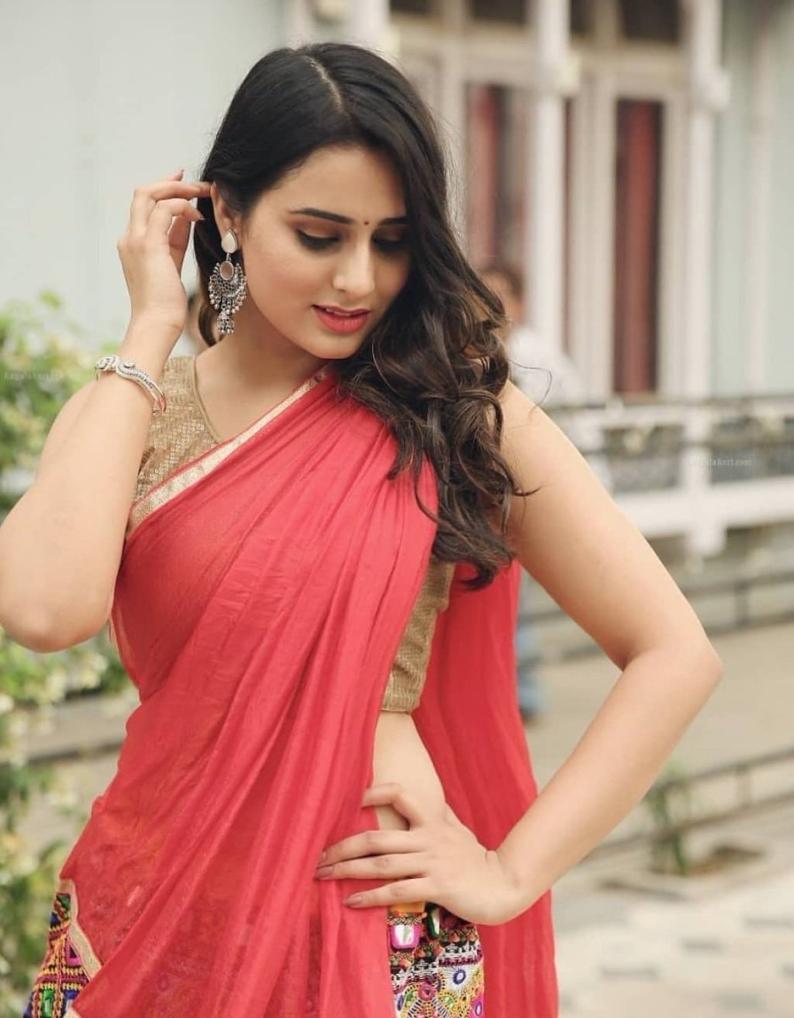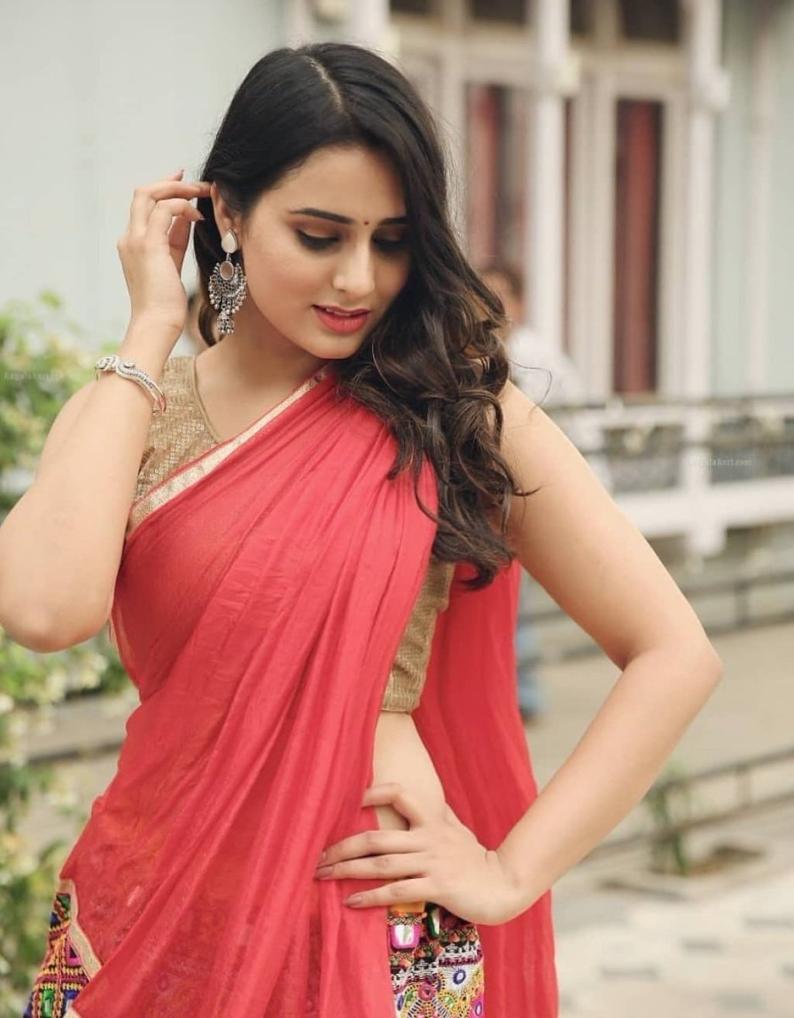 Who says you can't wear casual hairstyles with a saree? Certainly not me. And who are you to deny your desire to wear beachy waves on a heavy saree? If you have an elongated face, these loose waves will flatter your features perfectly. To achieve this look:
Apply a heat protectant to your hair.
Work with a curler one section at a time, 2 inches at a time.
Gently brush your tresses through your curls to loosen them up.
Finish up the look by center parting your loose waves.
#8. Bangs To Inspire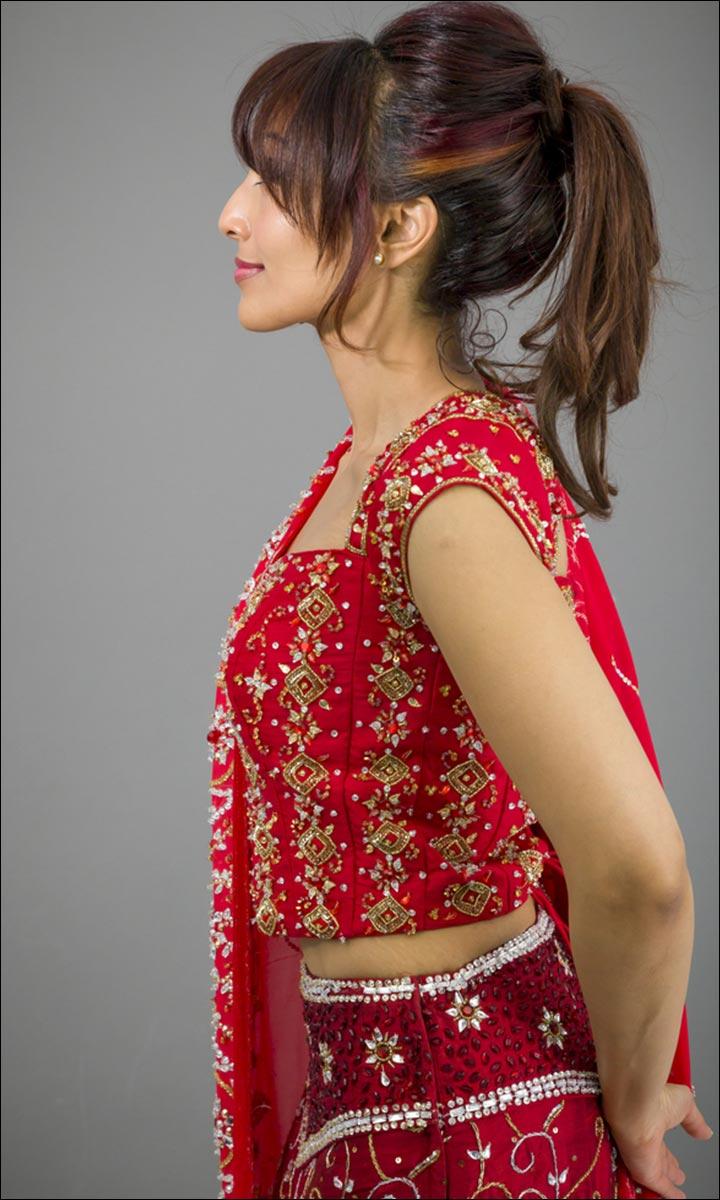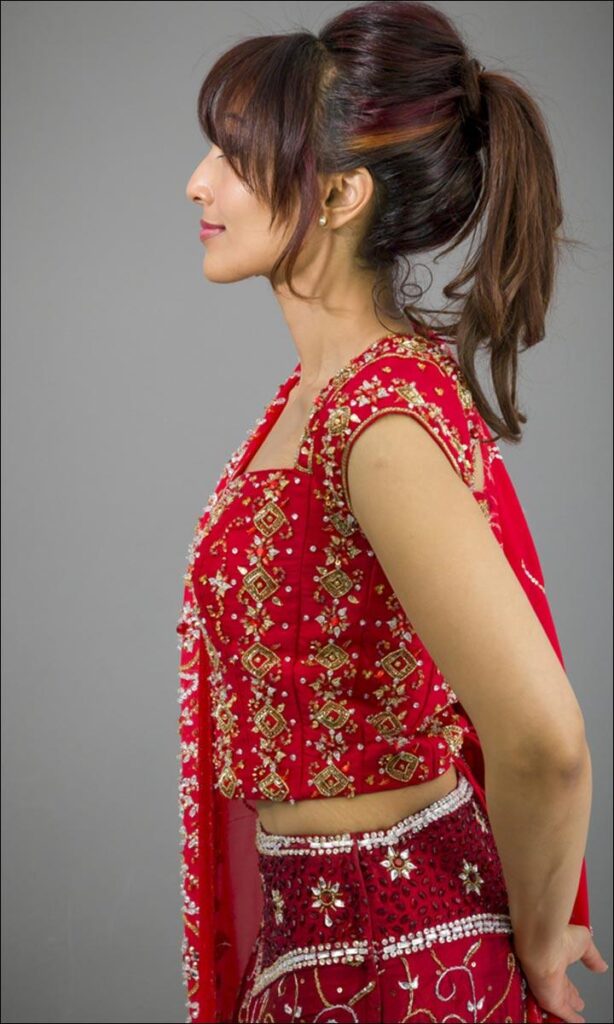 Are you looking for ways to break out of a style rut? Thanks to quarantine, you've spent the entire time doing nothing to your hair! and perhaps now is the time for a fresh start. Bangs hairstyle can highlight your best features and even complement your personality. There is, without a doubt, a perfect bang hairstyle for every face shape and hair texture.
#9. Chic Swept Back Bun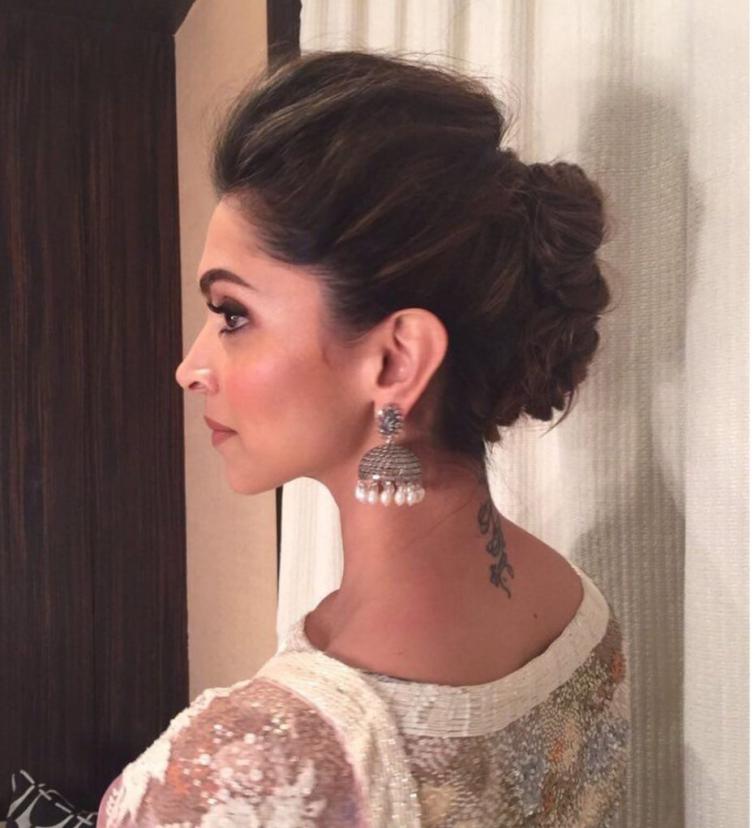 If celebrities are wearing a hairstyle, you can bet we should be doing the same. To go with the stunning designer saree, go with a swept-back bun style that is as chic as it gets. This hairstyle is ideal for people with heart-shaped faces.
#10. Long Swoopy Curtain Bangs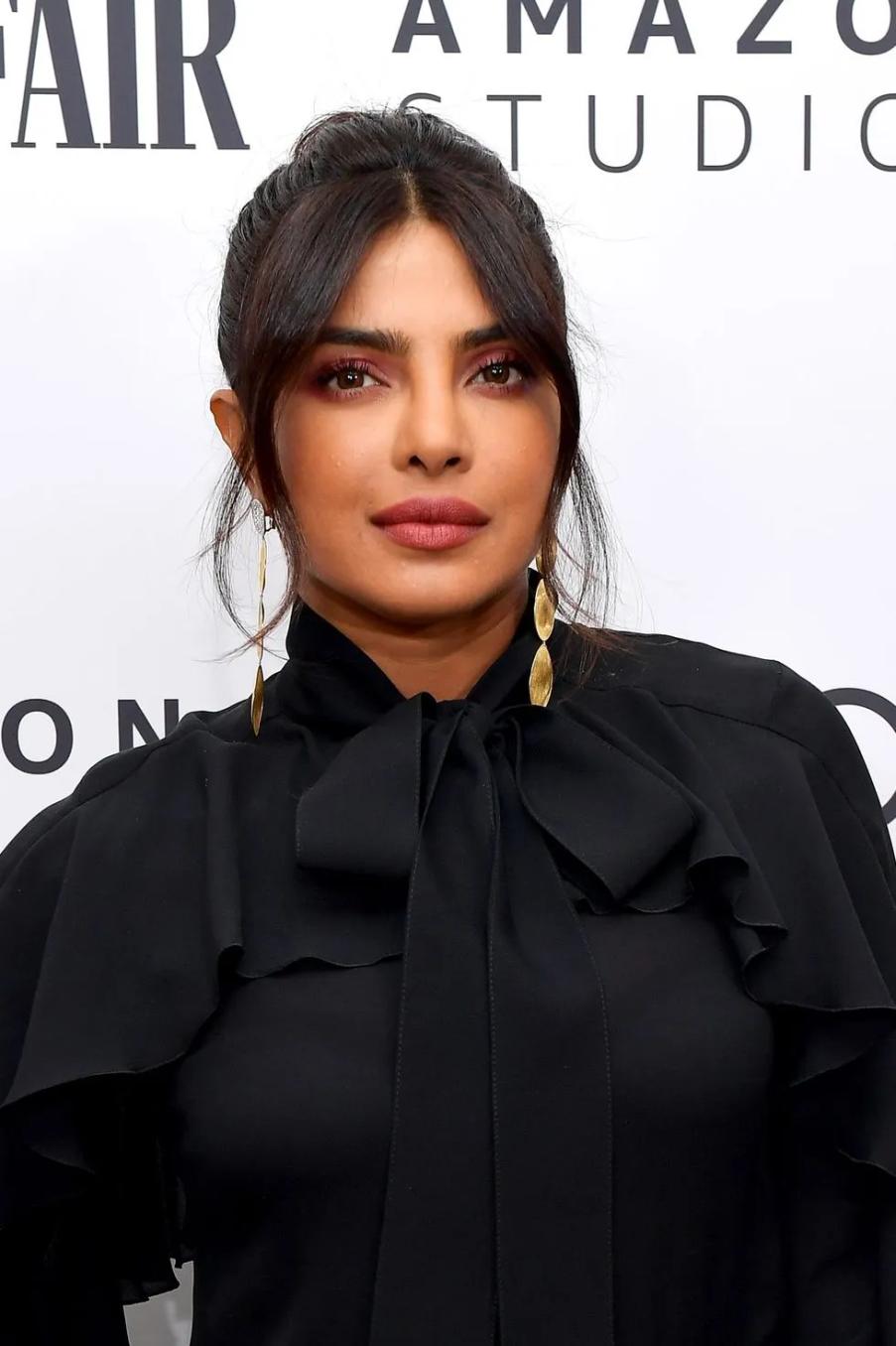 Not only are long, swoopy curtain bangs incredibly versatile—they flatter any face shape and look amazing on any hair texture and length—and they also require very little upkeep than other bang hairstyles. Much like a curtain does to the window, curtain bangs are perfect for framing your face – so it's easy to see why long swoopy curtain bangs are universal.
#11. Bubble Ponytail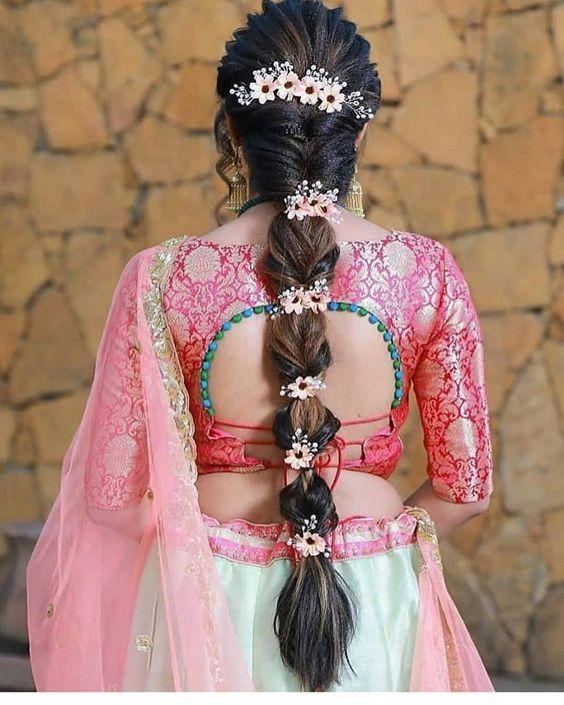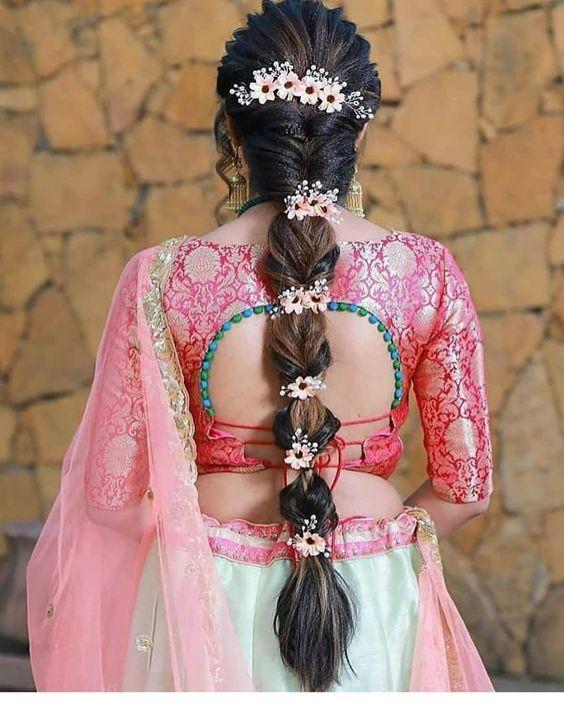 A bubble ponytail is just one of the many ponytail hairstyles that you can emulate for ceremonial events. The endearing pony design is a fun take on the basic ponytail. To create this look, pull your hair back into a sky-high ponytail and insert an elastic every two inches or so into your ponytail, resulting in multiple bubble designs. Finish the look with a spritz of hairspray for perfection.
#12. Greek Goddess Updo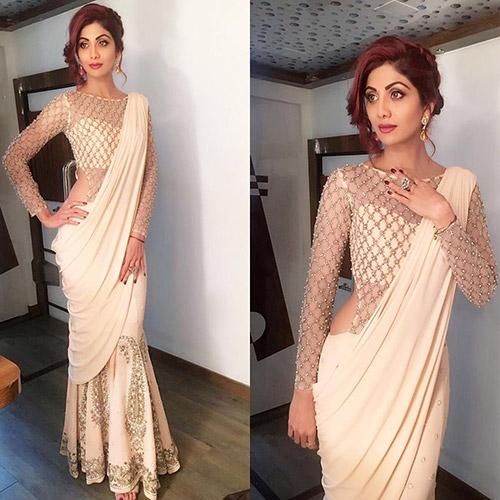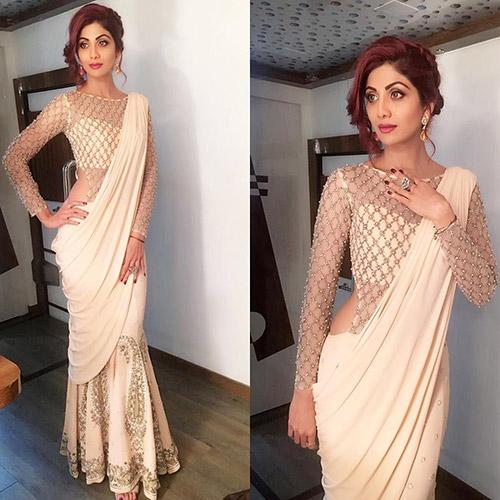 There is something intrinsically beautiful about the cross between an Indian and a Greek conventional style. The classic updos, the generous volume, and the lovely hair accessories that decorate the hair are all to die for. You simply cannot ignore the endless possibilities for creativity that a Greek hairstyle provides. Jewelry, braids, and big, bouncy curls are all fascinating hairstyling options – and these are the essentials of a Greek goddess.
#13. Chinese Top Knot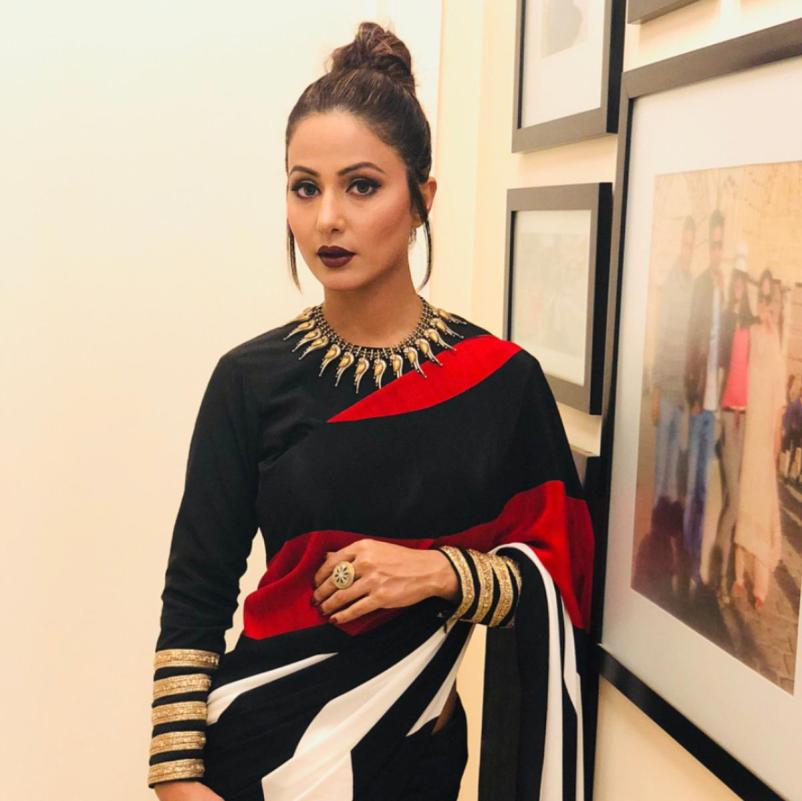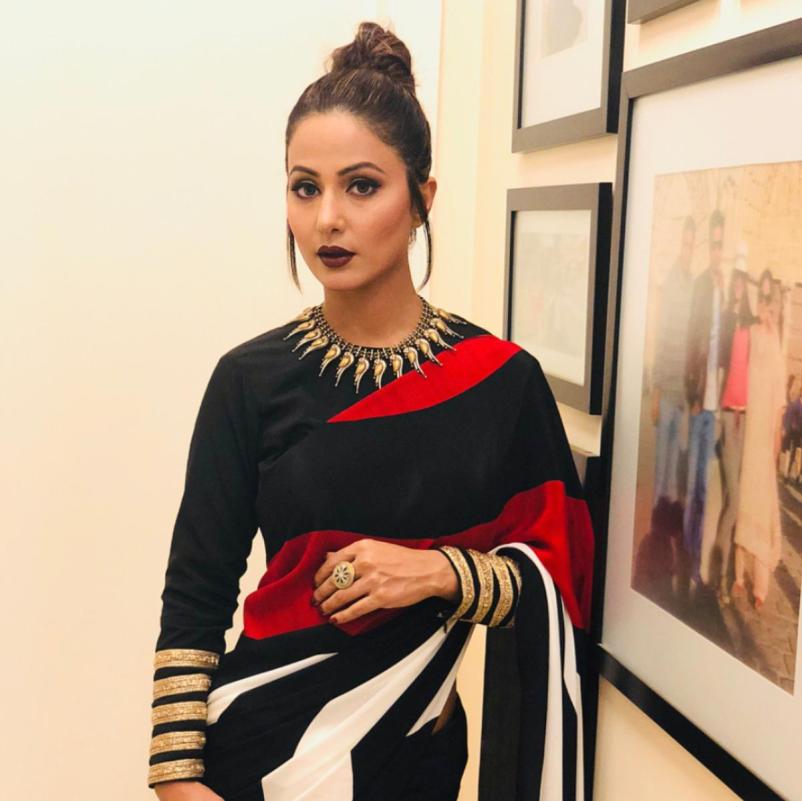 The big top knot hairstyle is both fashionable and functional. It's not as challenging as you might anticipate. In fact, it's a hairstyle that you can easily recreate in the comfort of your own home. Wear it while running errands, working out, or taking a city tour on a hot and sunny day. By elevating a simple bun hairstyle, you can experiment with a plethora of hairstyles. Have fun experimenting with different looks, and you'll find yourself coming back for more.
There you have it. You can wear a saree in so many ways, but the best appropriate pair to complete the look is a perfect hairstyle. So, which hairstyle do you fancy? When it comes to rocking your hair with a saree, you are not limited to the hairstyles listed above. So, broaden your horizons and have fun experimenting with these new hairstyles.