Smart calling watches are amazing inventions that bring convenience to our lives. They are stylish and practical devices on our wrists, providing a wealth of information with just a quick look. They integrate smoothly into our routines, giving us easy access to messages, calls, and social media updates. Smart calling watches keep us informed without getting in the way, allowing us to focus on our tasks without distractions.
Smart calling watches have become incredibly popular in recent years. They are stylish and convenient, capturing the attention of tech enthusiasts and fashion-conscious individuals. Smart calling watches have advanced features like Bluetooth connectivity, voice control, and built-in microphones, allowing users to make and receive calls from their wrists. This means you no longer need to carry around a bulky smartphone.
The integration of communication and wearable technology has revolutionized how we stay connected while on the move. Smart calling watches simplify our lives, boost productivity, and add a touch of sophistication to our digital world.
Look no further if you're looking for a sophisticated calling watch that combines functionality and style seamlessly. In this blog, we have handpicked three smart calling watches that will change your definition of convenience. Along with making your search shorter, we have also highlighted the convenience and functionality of these devices, making them a must-have for tech-savvy individuals.
Smart Calling Watches: The Perfect Combination of Convenience and Functionality
Everyone today wants innovative gadgets seamlessly integrating convenience and functionality into their lives. Smart calling watches have become essential to our everyday routines, making tasks easier, entertaining us, and keeping us connected in ways we never thought possible. Read the reasons below to know why smart calling watches the perfect combination of convenience and functionality are.
Smart calling watches have brought a new level of convenience by placing communication on your wrist. Be it in a crowded street, during a workout, or while cooking, you can stay connected anytime, anywhere.
One of the key advantages of smart calling watches is the ability to go hands-free. With built-in speakers and microphones, you can have clear conversations directly from your wrist. Not only does this provide a safer and more convenient experience, but it also gives you the freedom to stay productive and engaged in your activities.
With advanced voice recognition technology, you can easily dictate messages or use voice commands to initiate calls, making your daily tasks more efficient and effortless.
Seamless Integration with Smart Devices
Whether you're an avid traveller, a fitness enthusiast, or a busy professional, these watches can become your ultimate personal assistant, providing quick access to the information and functionalities you need.
3 Must-Have Smart Calling Watches in 2023
Reflex Invoke 1.39″
Reflex Invoke 1.39″ smart calling watch is a stylish, versatile timepiece with advanced features. Boasting a Super Ultravu Display with sleek 2.5D curved glass, it provides the best industry-standard 360×360 resolution for crystal-clear visuals. With an impressive brightness of 550 nits, the display remains vibrant even in bright sunlight. Stay connected effortlessly with Single sync BT Calling, thanks to the watch's advanced chipset, allowing you to make and receive calls directly from your wrist.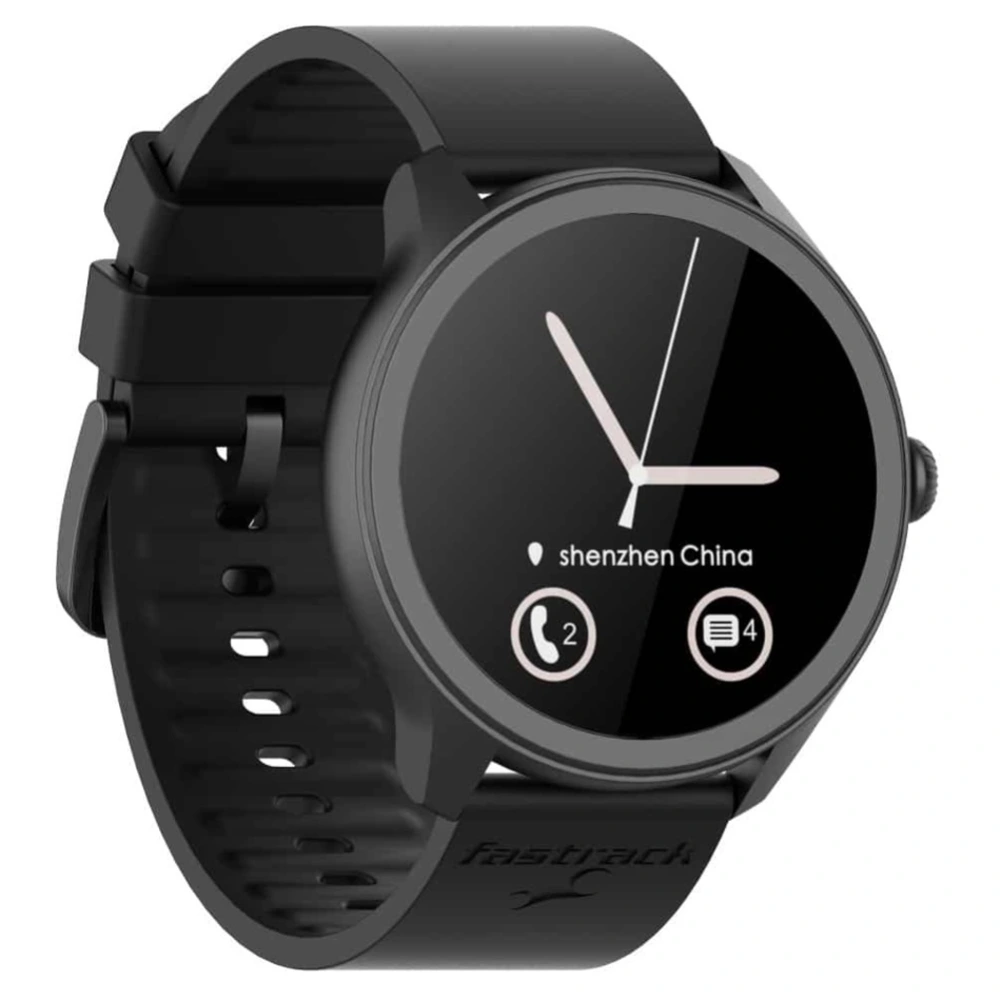 The built-in voice assistant adds convenience to everyday tasks, providing quick access to information and hands-free control. Customize your watch's look with multiple watch faces to suit your style. The Reflex Invoke includes an SOS feature for added safety, ensuring your well-being is just a touch away.
Additionally, the watch offers multiple sports modes with auto multisport recognition, making it the perfect fitness companion. Experience the future of smartwatches with the Reflex Invoke, combining style, functionality, and cutting-edge technology in one sleek device.
Reflex Invoke Pro 1.3″
The Reflex Invoke Pro 1.3″ smart calling watch is the ultimate companion for your active lifestyle. With its vibrant AMOLE Display featuring 2.5d Curved Glass and 600 Nits Brightness, you'll experience stunning visuals even under bright sunlight. Stay connected effortlessly with Single sync Bluetooth calling powered by an advanced chipset, allowing you to make and receive calls directly from your wrist. Utilize the voice assistant feature for convenient hands-free control. Choose from various watch faces to personalise your style and switch up your look effortlessly.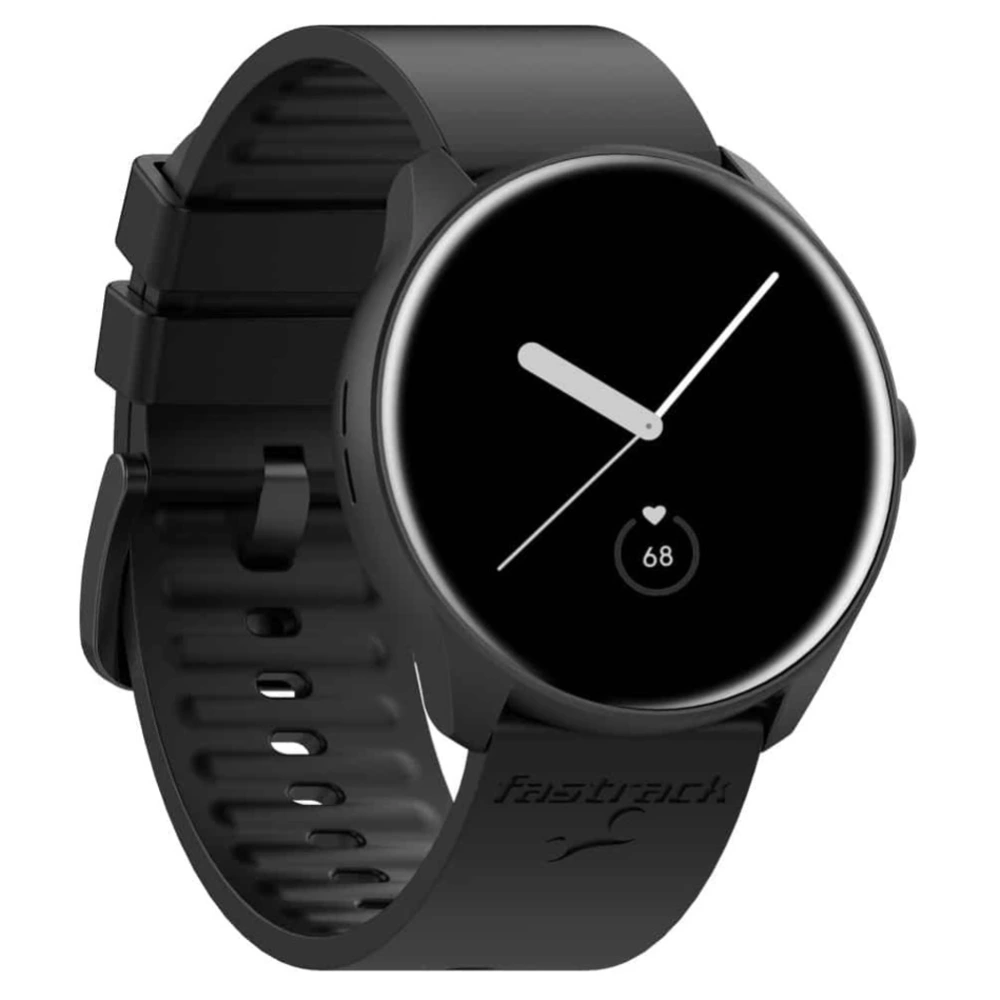 Secure your data with password protection and access the SOS feature for emergencies. Enhance your fitness journey with multiple sports modes and enjoy auto multisport recognition. Monitor your health comprehensively with features like auto stress and mood monitor, 24*7 heart rate tracking, Spo2 monitoring, auto sleep tracking with nap tracking, and breathing rate monitoring. The split-screen design offers quick access to features for a smooth and rich user experience.
Reflex Power Smart Watch
Experience the extraordinary with Reflex Power smart watch with calling feature. It features the first 1.96″ Super AMOLED Arched Display and immerses you in a captivating visual experience. With a sharp resolution of 410 x 502 pixels, every detail comes to life on its vibrant screen. This intelligent timepiece goes beyond telling time. It looks after your well-being by monitoring stress and mood, providing valuable insights into our fast-paced world. And with its IP68 water resistance, it fearlessly accompanies you on exciting journeys.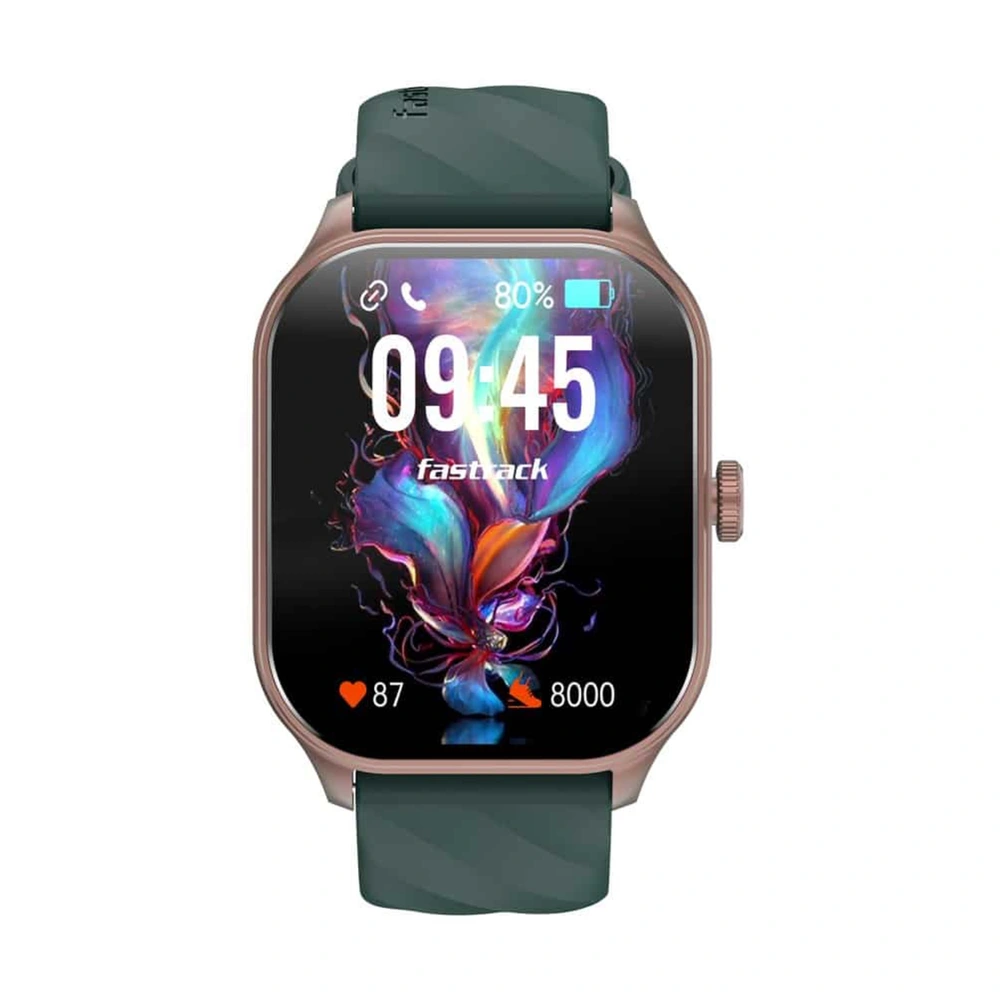 Say goodbye to downtime with Nitro Fast charging, ensuring minimal waiting and maximizing its incredible capabilities. A sleek black strap completes its allure, making a bold style statement.
Investing in a smartwatch with a calling feature offers unparalleled convenience, seamless connectivity, and an overall enhanced lifestyle. Amidst numerous brands competing for attention, Fastrack stands out as a reliable option, perfectly aligning with communication needs while adding a touch of personal style. With their innovative and stylish smartwatches, Fastrack offers a smart and fashionable choice. To explore the range of products and find the perfect fit for your needs, visit their website today. Upgrade your communication and style with Fastrack's smart calling watches and embrace a future of connected convenience.