Embroidery is the art of decorating the cloth using different types of stones, crystals and laces that makes the outfit look more attractive and interesting. It is usually done using a needle and thread that secures the stones at the attire.
There are different types of embroidery work around the globe that are done on every type of fabric and attire. There are beautifully embroidered sarees, salwar suits, kurtis and lehengas that are worn at special occasions and festivals to get a shimmery and glowing look.
Decorating a salwar suit that differs in embroidery work gives the attire a flaunting appeal. It can be a pretty patchwork, colorful phulkari work, golden zari work or a glorifying aari work. Some thin pretty laces and metallic tassels are also used to decorate the cloth. The sheer and intricate details at the neckline and front of the kameez gives it an extraordinary appeal.
Here are some of the prettiest embroidered salwar suit patterns that will give you a stylish and graceful look.
1. Embroidered Anarkali Salwar Suit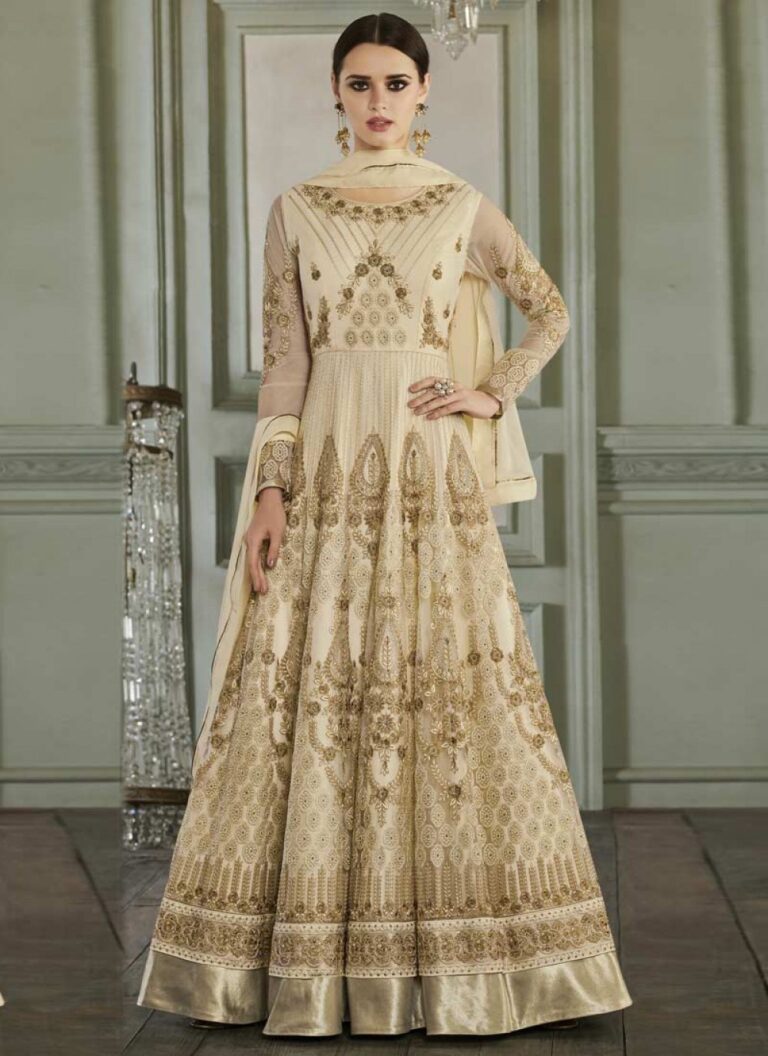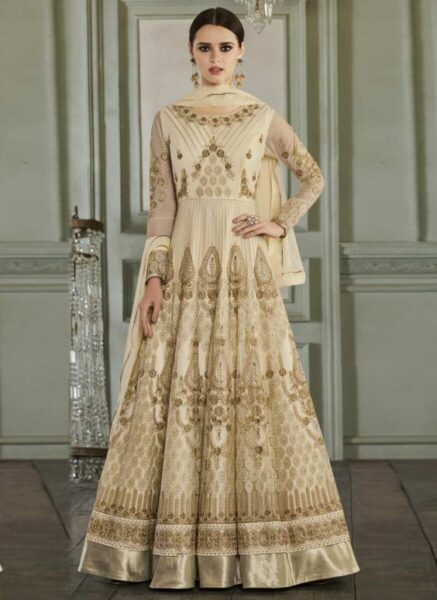 A long and flared anarkali kameez is beautifully embroidered with at the front and is even detailed with broad laces and borders at the end of the flare makes it look immensely attractive.
This pretty outfit is a perfect pick to wear at wedding functions and special events that will give you a fabulous look. The attire can be long till the ankle or a medium knee-length kameez that can be paired with different types of salwar or pants.
2. Embroidered Patiala Salwar Suit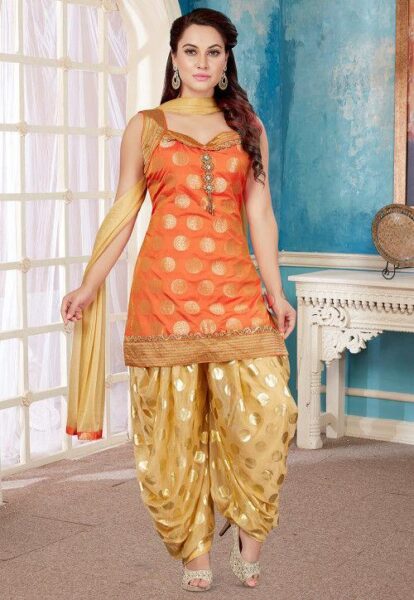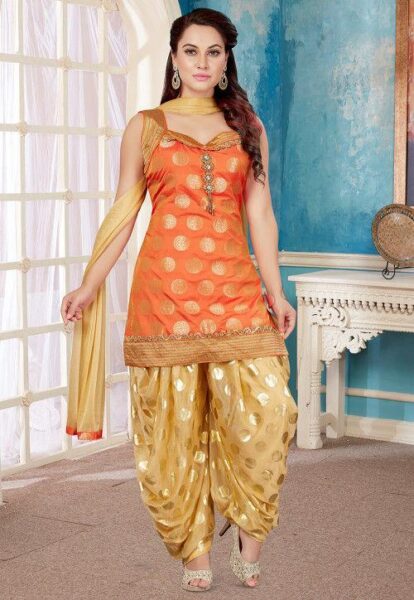 The pleated and loose salwar detailed with phulkari work at the ankle and a pretty thin lace looks super eye-catchy. The heavily embroidered patiala salwar has beautiful floral embroidery from knees to ankle that is paired with a short kameez having a simple neckline and alluring sleeves. Pairing a pretty kurti with fewer embellishments and a printed dupatta makes a fabulous combination.
3. Embroidered Slit Salwar Suit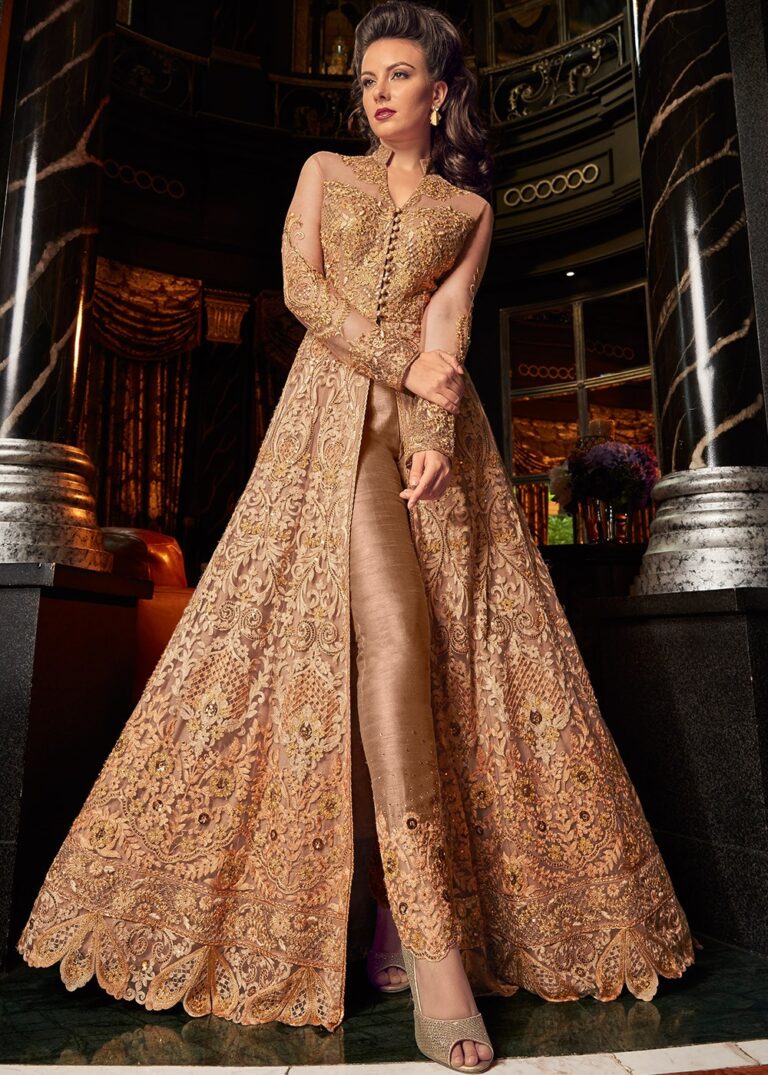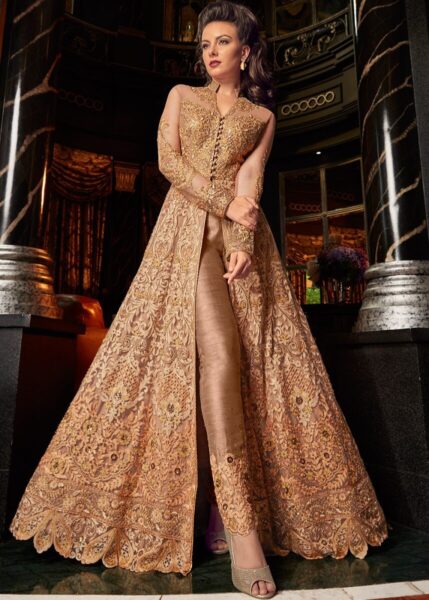 The lengthy slit salwar suit with fitted silhouette from shoulders to waist and a flared pattern from waist to bottom makes a stunning outfit. It can be a middle front slit or a side slit that gives a playful appeal to the attire. It can be paired with a fitted cigarette pant or a churidar salwar. If you are opting for the knee-length tunic then you can pair it with a loose palazzo or a flared sharara to get an adoring look.
4. Embroidered Net Salwar Suit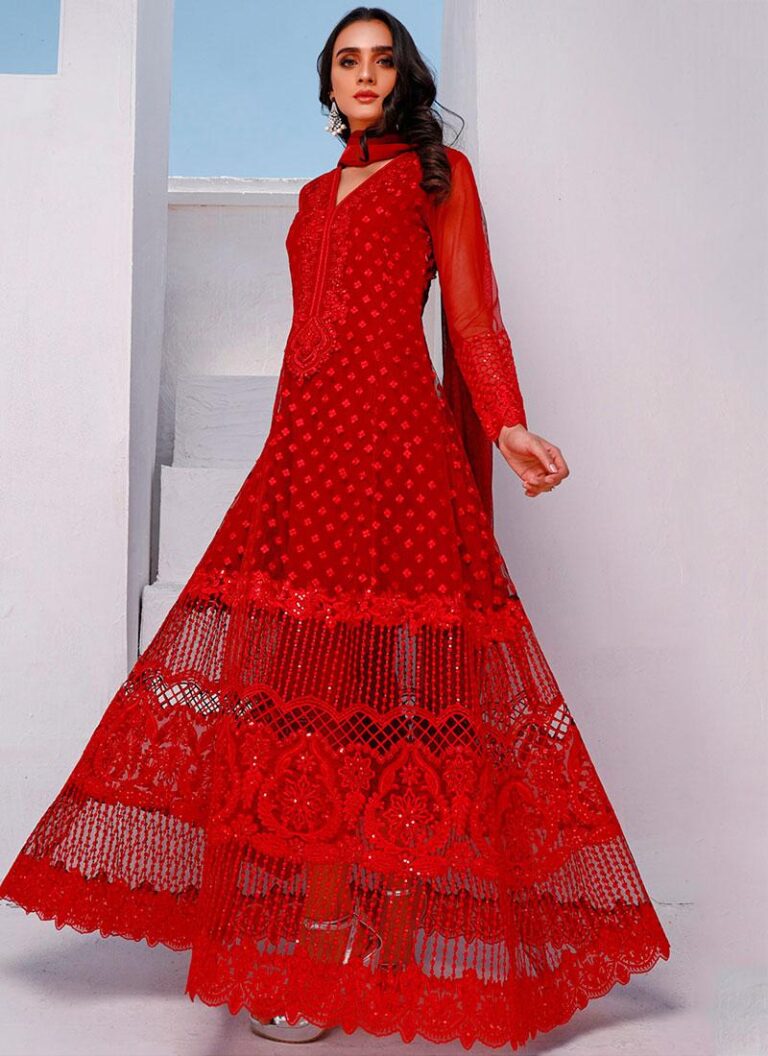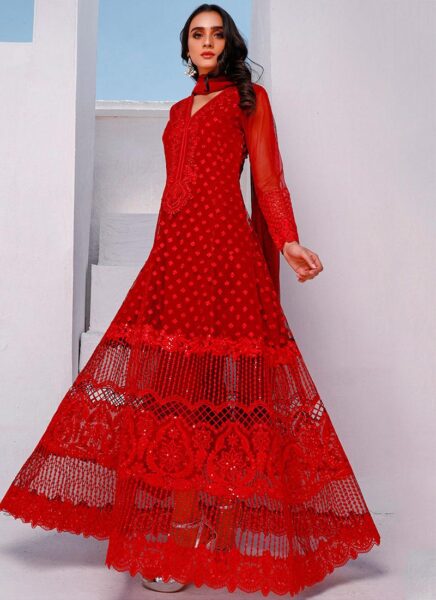 Net is a transparent fabric that is used to make a variety of beautiful and attractive clothes from which salwar suit is one. The astonishing net flare and long net sleeves makes a breathtaking outfit.
The illusion neck adds charm to the attire and if it is detailed with pearls and diamonds then the outfit looks even more amazing. The sleeves of the attire is heavily detailed so that it gives an effective appearance to the attire.
5. Embroidered Palazzo Salwar Suit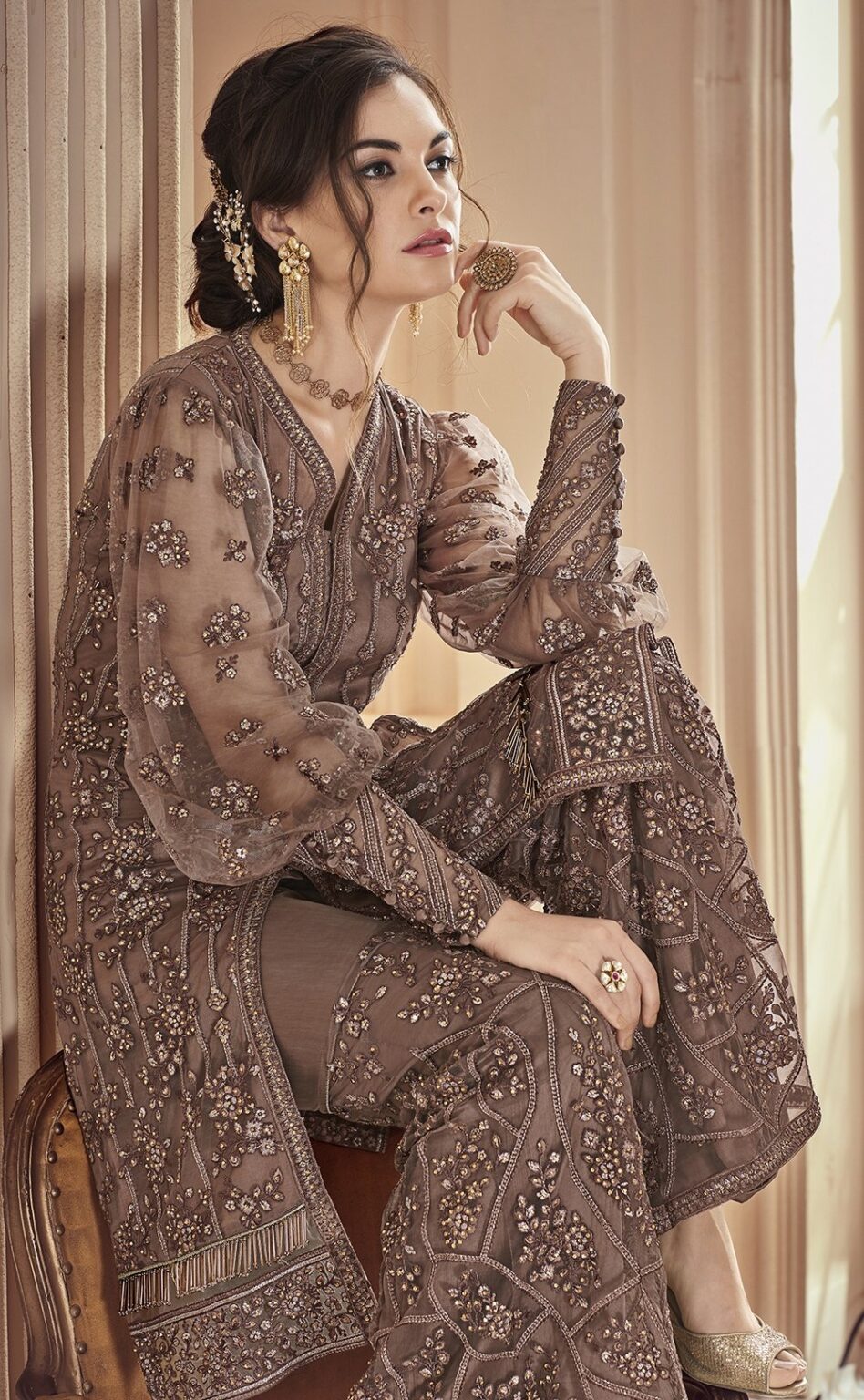 A loose and flared palazzo paired with a straight kameez and a matching dupatta will give you a fashionable ethnic look. A plain georgette palazzo paired with a flared kameez decorated with some pretty patchwork and sequined embroidery makes an exemplary attire that can be worn at evening parties and festivals. Even the dupatta has adequate details, some pretty tassels and laces at the edges to make a perfect match with the attire.
6. Embroidered Silk Salwar Suit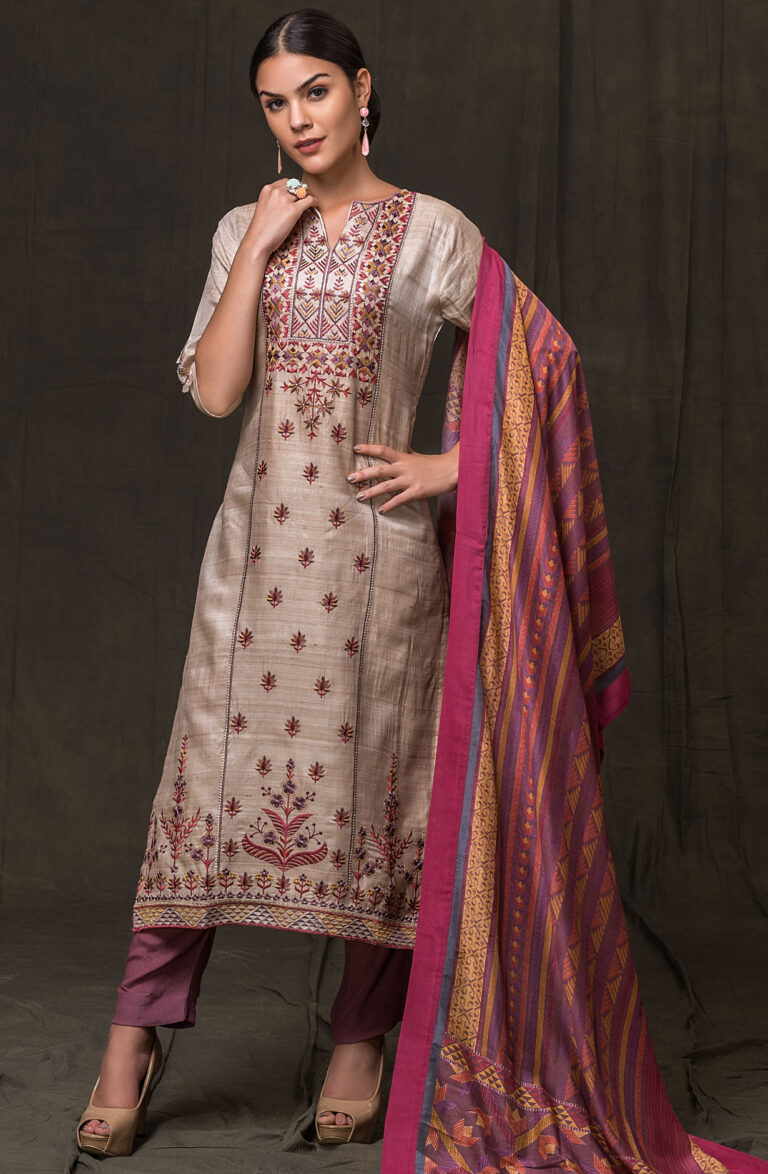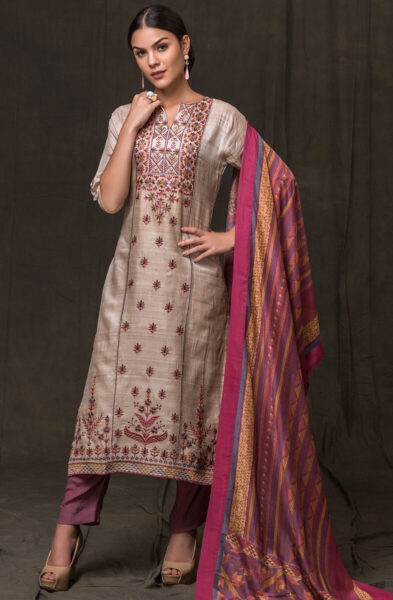 Silk is one of the most luxurious fabrics that has a smooth feel and a shimmery texture. It is made from the cocoons of mulberry silkworm and is one of the highly produced as well as consumed fabric throughout the globe.
Silk outfits are usually embroidered with golden and silver zari work along with some shimmery sequins and diamonds that makes it look highly attractive. They are the prior pick for weddings.
7. Embroidered Churidar Salwar Suit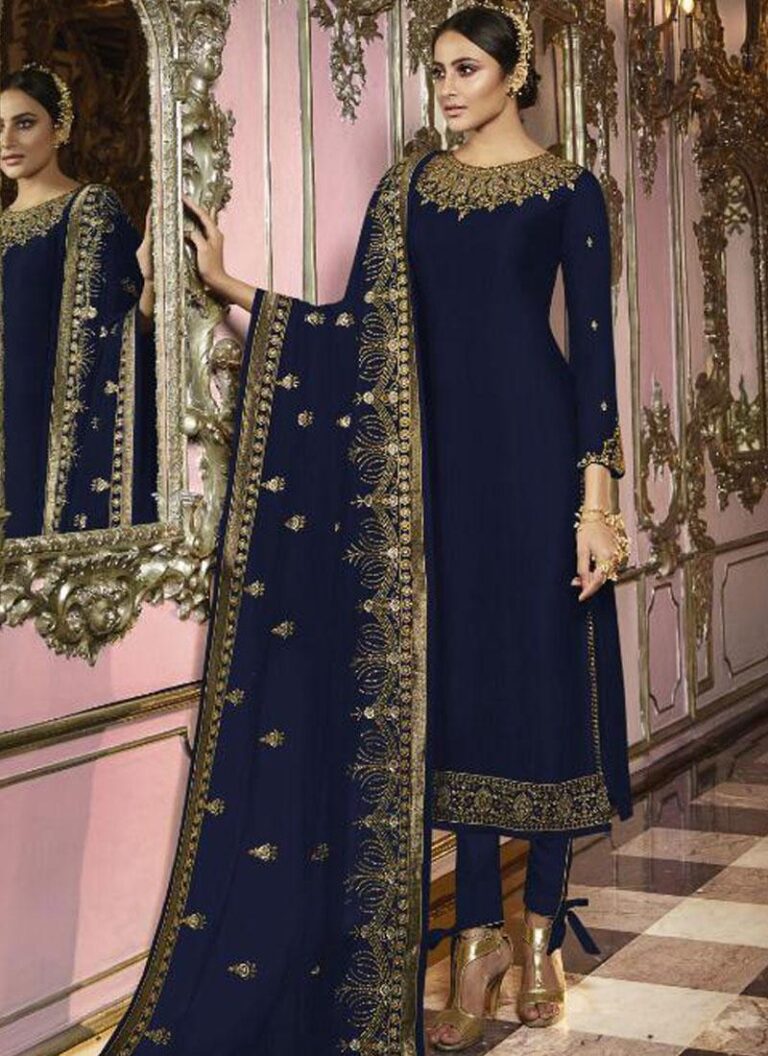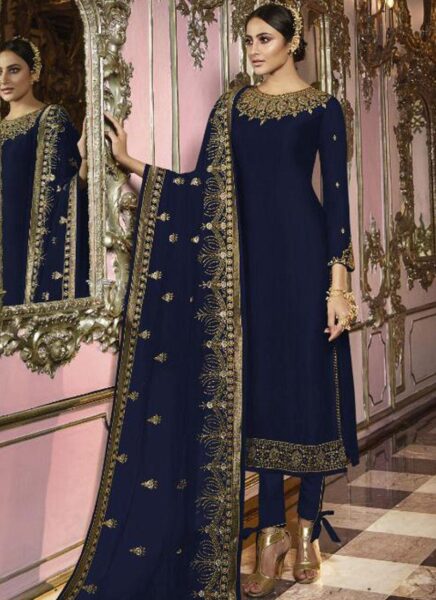 A fitted churidar salwar suit is suitable to every body-type. It consists of a fitted salwar that is wrinkled at the ankle that is known as churis making it a churidar salwar, a straight long kameez and a beautiful dupatta.
The salwar can be paired with different types of tunics that can be straight or flared with intricate details at the neck and some pretty embroidery at sleeves to make a stunning combination.
8. Embroidered Pant-style Salwar Suit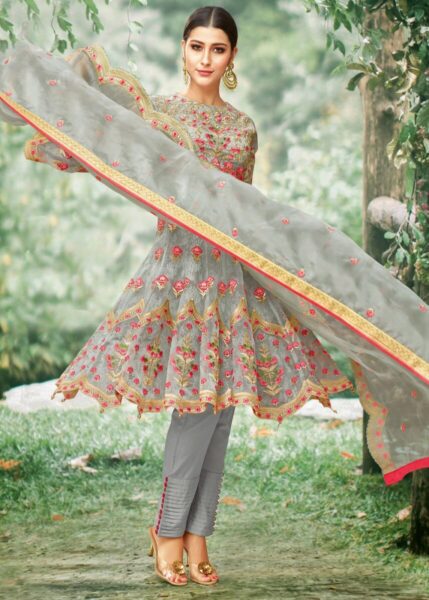 The outfit consisting of a straight pant or a cigarette pant paired with an astonishing kameez having a fancy neckline and sleeves pattern will give you a diva look. As it is a comfortable and trending pattern girls prefer to wear it for a fashionable look.
The heavily embroidered pant salwar suits are suitable for auspicious functions and events that give the wearer a sterling look. Just add some pretty accessories with the attire to get a complete look. You can buy these salwar suit for girls with amazing patterns & collection.
9. Embroidered Sharara Salwar Suit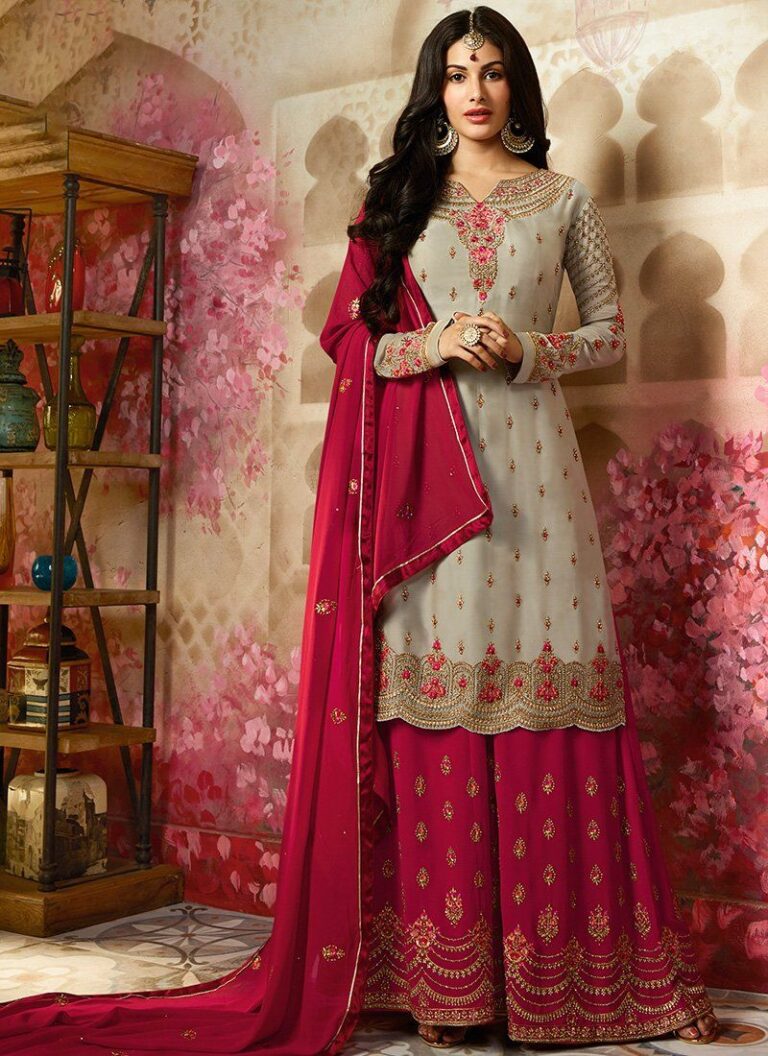 The beautiful sharara salwar suit has its origin from the Mughal era. The flared salwar is the most attractive part of this outfit. It is paired with a short kameez and a designer dupatta.
The flare is detailed with intricate embellishments and laces that makes it look super amazing. Nowadays shararas are one of the most favorite outfits of every lady. They are getting immensely popular due to their amazing appeal.
10. Embroidered Floor-length Salwar Suit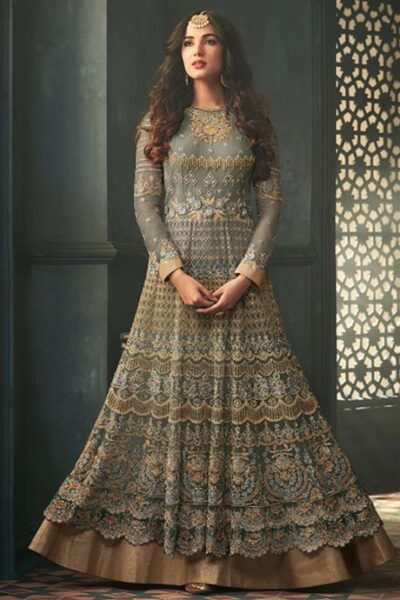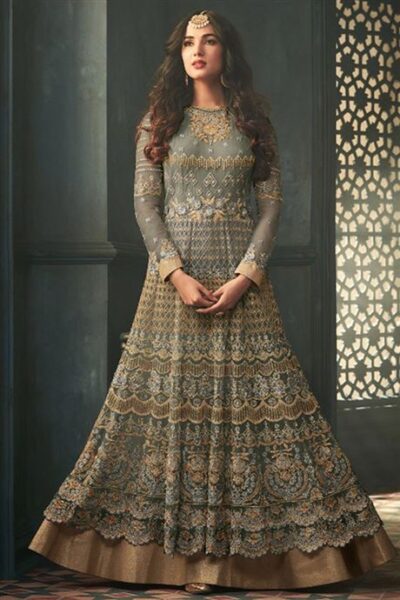 The floor-length salwar kameez detailed with heavy embroidery work is preferred for engagement ceremony, reception parties and other wedding functions to be the limelight of the function.
The outfits are especially made for special functions therefore they are detailed with alluring embroideries and laces making it the best outfit. Pair some traditional jewelry and opt for appropriate makeup to get a commendable appeal.
This beautiful attire is made from a variety of fabrics that can be choosen according to the type of function and even the time and type of climate in which you are going to attend the occasion. For parties and events you should choose voluminous and playful fabric such as chiffon or georgette that will give you a graceful look. Some pretty accessories, a pair of heels and neutral makeup and you are done with a chic look.