When it comes to business perspective almost everyone will have an inspiration or an idea to kick start their business similar to a well-growing or a successful business. To make such a possibility cloning shines as the perfect solution. More 90% of the startups follow the cloning method to avoid failures. Moreover, a statistic states that cloning of any successful business experience the high probability in getting success.
All these facts navigate the entrepreneurs towards the cloning method. Also, mobile apps have become primary in today's highly competitive business world. As a result of this, cloning apps are the most trending one in all business verticals. This is because, cloning apps has emerged in all industries like transportation, food, education, entertainment, on-demand, social media, life style, education, healthcare, housework and much more.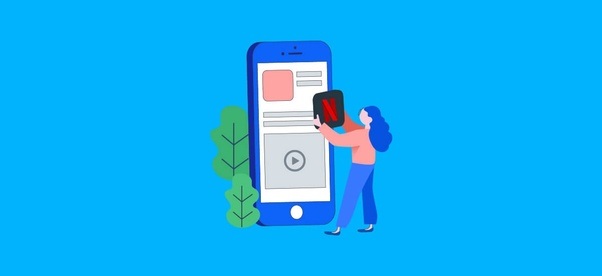 Here are some of the successful cloning apps:

Airbnb Clone App:
Airbnb is nothing but an online rental application which assets the entrepreneurs in hosting their properties like houses or villas for rental. People who are going for a holiday trip can make use of these apps to book their rooms for rental. These applications are available across the globe and have earned more popularity among youngsters and persistent travelers. An instant getaway to a cottage house which is located far from a city or a quick freshen up before a meeting, everything can be pre-booked with this kind of Airbnb cloning app. Moreover, customers can review the host they get and can provide rating to the service provider after the stay.
Ola Clone App:
It is known fact ola and uber are the two mighty ride-hailing service providers who are ruling the transport world with their cutting-edge transport booking solutions. Initially, ola is a taxi booking app through which a customer can book a taxi whenever they want at any place.
According to statistics, more than 100 million customers grab service from the leading ride-hailing companies worldwide. This fact revolves the idea of building a taxi booking app as a lucrative option. But developing an app from scratch requires more work, time and cost. To overcome this threat, ola clone shines as the best solution. This ola clone app performs the same job in much lesser time and budget.
Building an ola clone app results in a multitude of benefits. Some of them are listed below
Quicker and easy launch
Better chances to expand the reach
Improves scalability and customizability
Less cost
Less complication in app building
Twitter Clone App:
It is a known fact that Twitter is one of the highly used social media app across the globe. Just like another successful social-networking platform, Twitter also upholds its own set of followers. By utilizing this app people can perform some action like follow or unfollow a person. Other than this they can also make tweets, Hashtag and Handle. Well, the twitter clone app. A report states that twitter posted an advertising revenue of more than 2.5 billion in 2018. This is 24% more from the total money of social media site earned in 2017. As a result of this, several business people shows interest to build a twitter clone.
Uber Clone App:

When it comes to on-demand service, uber plays a major role in almost every sector. Today almost every startups build an uber like app for their business. As mentioned earlier, Uber is a successful business in the taxi industry. Initially, it was introduced to find, make a booking and grabbing the services through mobile apps. Once after its success appears as the standard business model. Uber provides services for several types and those services are denoted as Uber for X.
Uber has generated more than 85 billion dollars in revenue in 2018 and is expected that it would reach 330 billion in 2025. This fact made the business peoples realize that Uber for X growth will reach uphill in the future. This makes us clear that there is a solid reason for the entrepreneurs and business peoples to invest in the Uber for X Services.
Some of the Uber for X Services:
Uber for babysitters
Uber for Beauty
Uber for Courier
Uber for Laundry
Uber for Handyman
Uber for Weed Delivery
Uber for Doctor
Uber for Alcohol Delivery
Uber for Taxi
Uber for food delivery
Final Words:
In this highly competitive business world, it is a matter of survival of the fittest and the best and inventive. Without a digital platform, there is no probability to sustain among the competitors. In that case, mobile stands in the priority in every business people's mind. So having an app which is a clone of the successful business will make your business half succeed. Moreover, your app should be exclusive to overlap your competition.
When it comes to offering an exclusive cloning app development services, MacAndro stands in the top of the table. Being a top mobile app development company, we offer cloning apps for all business verticals according to the user's requirements. We develop and provide products which will stand the test of time in today's competitive world, and ensures that the product will survive any storm and make you a force to be reckoned with.