Microsoft is the only worldwide cloud systems management vendor to have experienced continuous overall growth since 2012, according to a report by Statista. Because of this impressive track record, software and technology companies seeking to tie themselves into a robust and growing ecosystem should consider the Microsoft's Gold Partner program, which provides companies with many benefits and opportunities as a part of the Microsoft network.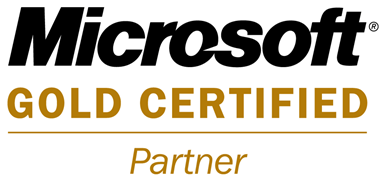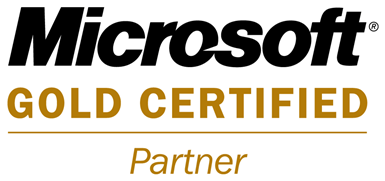 Benefits of Being a Microsoft Gold-Certified Partner
Joint business opportunities with other Microsoft partners
Access to the Partner Knowledge Base, courses, and training
Early access to new Microsoft software, in-depth product information, and license discounts
Building networks within Microsoft and with other Microsoft partners
Allowed usage of the Certified Partner Logo, which builds marketplace credibility
Requirements for Microsoft Gold Certification
A Microsoft Gold-Certified partner is a company that has agreed to collaborate and establish a close working relationship with Microsoft. Having that title means the company has earned the highest standards of Microsoft's widely-recognized partnership program.
The requirements for being Gold-Certified, however, are difficult for small businesses or organizations lacking the infrastructure or processes to take on the services that need to be provided. Microsoft's tiered partner program has specific prerequisites for becoming a partner that include annual fees depending on the tier.
In order to attain Microsoft Gold-Certified partnership, the highest level given to Microsoft partners, you must first join the Microsoft Partner Network community, qualify for membership, become eligible for the program and meet the requirements set forth by Microsoft.
Microsoft Gold-Certified Partner Requirements Include:
Meet certification and sales requirements
Meet specific competency requirements in your area of expertise
Offer support for data management and software development
Provide customer references
Pay the competency fee
Microsoft Gold-Certified partners are known to have high levels of competence and expertise with Microsoft technologies as well as have the best-in-class capabilities for deploying a particular Microsoft business solution.
Can I Still Work with Microsoft if My Business Isn't Certified?
For those companies that are not a certified partner but want to reach their full business potential in sales and marketing or to serve their customers better – working with a Gold-Certified partner like IOTAP ensures that your company gets the best services without going through the process of becoming a partner yourself.
Gold-Certified IOTAP has the experience of collaborating with Microsoft to create solutions for cloud solution providers and partners, such as Work 365 for Dynamics 365 CRM users.
Work 365 allows users the advantages that come with being a Gold-Certified Partner without having to actually fulfill the requirements or go through the process of becoming one.
Work 365 eliminates billing and invoicing challenges for Microsoft CSP Partners. Built on Dynamics 365 CRM Customer experience platform for Microsoft Partners and Cloud Solution Providers (CSPs). Try out ourMicrosoft CSP Billing Software now.