The job market is tough right now. It's hard to find a job, and even harder to keep one. So many people are unemployed, or underemployed. And it's not just the economy- it's also businesses moving jobs overseas, or automating them away entirely.
It can be really discouraging when you're looking for a job and feel like you're getting nowhere. You might spend hours applying for jobs online, only to never hear back from any of them. Or you might go on a dozen interviews and never get an offer.
But don't give up hope! There are still plenty of good jobs out there- it just might take a little longer to find them. Here are some tips to help you in your job search:
1) Network, network, network! Get connected with as many people as possible, both in person and online. The more people you know, the more likely someone will be able to help you find a job lead or put in a good word for you. Attend industry events, meetups, and conferences; join relevant online communities; follow companies and influencers on social media; and reach out to your personal contacts (friends, family, former classmates/colleagues).
2) Use all of the resources at your disposal. In addition to networking, there are tons of other great resources out there that can help you find a job. Check out job boards (like Indeed or Monster), company websites (many have career pages with open positions listed), professional associations (they often post open positions on their website or have a member directory where you can contact potential employers directly), government employment sites and temp agencies.
3) Get creative in your search methods. Don't just rely on the internet- get out there and talk to people in person! Go to local business events or meetups related to your field; introduce yourself and hand out business cards letting people know you're looking for work. You never know who might be able to help you land your dream job.
What is a job board
A job board is an online platform that helps businesses post job openings and find qualified candidates. Job boards typically allow employers to create a company profile, post jobs, search for resumes, and contact candidates. Many job boards also provide tools and resources to help employers manage their hiring process.
The first job board was launched in 1996 by Monster.com. Since then, the job board industry has grown rapidly, with hundreds of different platforms now available. Some of the most popular job boards include Indeed, LinkedIn, CareerBuilder, Glassdoor, Dice, and Job. Guide and others.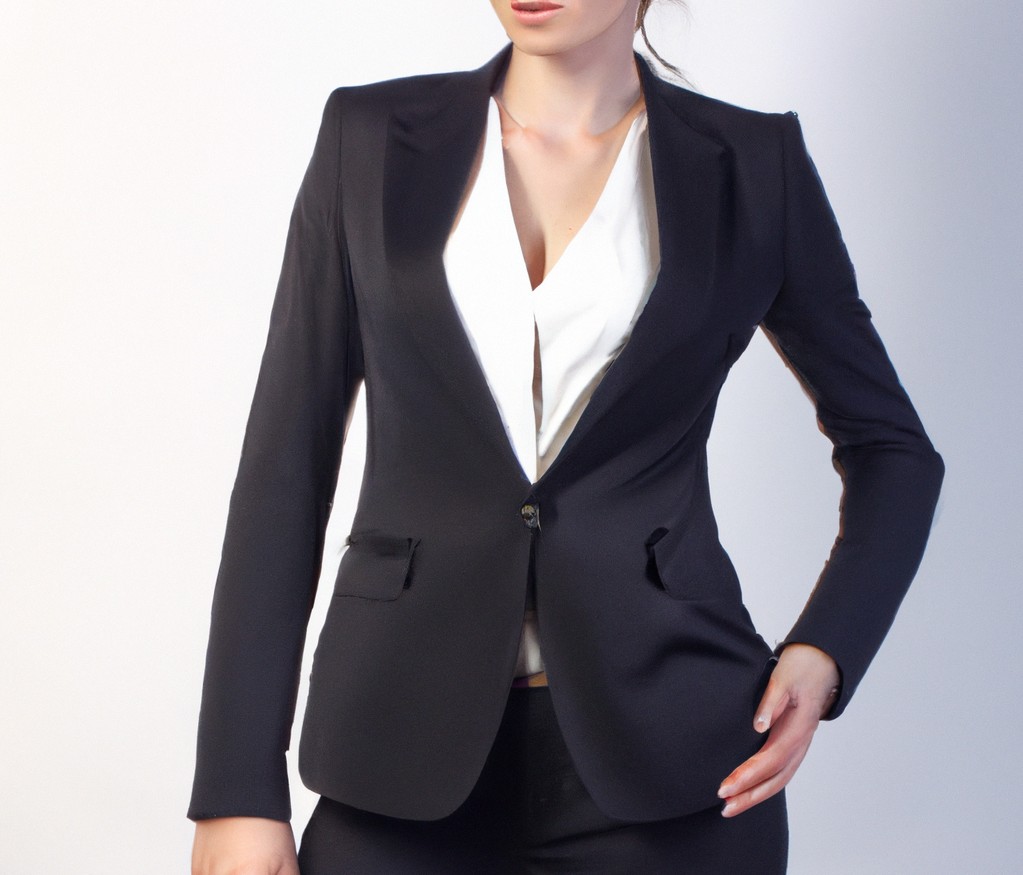 Job boards are used by businesses of all sizes across a variety of industries. They are particularly popular among small businesses and startups that may not have the resources to invest in more sophisticated recruiting software or hire a dedicated recruiter.
While job boards can be an effective way to find talent, they are not without their challenges. Posting jobs on multiple platforms can be time-consuming and expensive. In addition, it can be difficult to stand out from the competition when there are so many businesses posting jobs on the same platform. For these reasons, many companies choose to use a combination of recruitment strategies including job boards as well as social media, employee referrals, and recruiting agencies.
Indeed
In 2004, Indeed was founded as a job board in the US. The company has since expanded to include 28 countries and 60 different languages. As of September 2018, Indeed is the world's largest job site.
The website allows employers to post jobs and potential employees to search for jobs by keyword, location, and other criteria. Jobs that are posted on Indeed can also be found through search engines like Google.
Since its launch, over 250 million people have used Indeed to find a job. In 2017 alone, indeed helped 50 million people get hired. That's an average of approximately 500,000 people getting hired every day!
There are many reasons why Indeed is so popular among job seekers and employers alike. For starters, it's free to use for both parties. Employers don't have to pay anything to post their jobs on Indeed, and job seekers can search for jobs and apply to them without paying a dime.
Another reason why Indeed is so popular is because it has such a large reach. Because the site is available in 28 countries and 60 different languages, it can truly be used by anyone in the world who's looking for a job or trying to hire someone new. No matter where you are or what language you speak, if you need help with your job search or your hiring process, chances are good that Indeed can assist you.
Finally, people love using Indeed because it offers an easy way to compare different options side-by-side. If you're considering multiple jobs or multiple candidates for a single position, you can easily view them all in one place on Indeed and make decisions based on whatever factors are most important to you (location, salary, benefits package).
Job.Guide
Job.Guide is a website that helps job seekers find their perfect job match. It offers a variety of tools and resources to help you find the right job, including career advice, and a job search engine.
If you're looking for a new job, Job.Guide can help you find the perfect position. With its powerful search engine, you can easily filter through millions of jobs to find the ones that are right for you.
In addition to its helpful job search features, Job.Guide also provides articles and advice on various aspects of the job search process. You'll learn how to ace an interview, negotiate your salary, and more. With its wealth of information, Job.Guide is an invaluable resource for anyone who is looking for a new job.
Monster
Founded in 1994, Monster.com is the global leader in connecting people to jobs, with more than 200 million job seekers worldwide and 60 million unique visitors monthly. With operations in more than 40 countries, Monster works with businesses of all sizes to help them find better talent faster. The company offers services in more than 800 vertical industries, providing a one-stop-shop for job seekers and businesses alike.
Monster has long been at the forefront of innovation in the recruiting space, and continues to invest in new technologies that make it easier for businesses to find the right talent and for job seekers to connect with opportunities.
In 2015, the company launched its first mobile app; debuted an enhanced resume product that allows users to showcase their skills in video; and introduced a suite of products designed specifically for small businesses. In 2016, Monster launched its first ever AI-powered search product, which uses machine learning algorithms to surface more relevant results for job seekers; debuted a new product that makes it easier for employers to identify diverse candidates; and launched a redesigned website that makes it simpler and faster for users to find what they're looking for.
Looking ahead, Monster will continue investing in innovative technologies that make it easier for businesses and job seekers to connect. The company is also focused on expanding its global reach – particularly into high-growth markets like China – and on deepening its relationships with customers through an increased focus on customer service and support.
Glassdoor
Glassdoor.com is a website where people can anonymously review companies and their management. It is also a place where job seekers can research companies and read reviews written by current and former employees.
The website was founded in 2008 by Robert Hohman, Tim Besse, and Richard Barton. It was created as a response to the lack of transparency around company culture and compensation information. The three founders had all previously worked at Expedia, where they had experience with the problems that arise when this type of information is not readily available.
Glassdoor has become one of the most popular websites for researching companies and reading employee reviews. In 2017, it had over 27 million unique visitors per month. The site has been praised for its ability to give job seekers an inside look at companies, but it has also been criticized for allowing anonymous reviews which could be biased or inaccurate.
Adzuna
Adzuna is a search engine for job ads that lists every job, everywhere. We help you find your next job quickly and easily.
Finding a job can be a tough and time-consuming process, but it doesn't have to be. With Adzuna, you can search for your dream job in just a few clicks. We list every job, from every source, so you don't have to waste time searching multiple websites. Plus, we give you all the tools and resources you need to make your job search as easy and effective as possible.
Linkedin
When it comes to business networking, LinkedIn is the undisputed king. The platform has over 500 million users in 200 countries and territories worldwide, making it the perfect place to connect with like-minded professionals from all over the globe. And with two new members joining LinkedIn every second, the network is only going to get bigger and better.
LinkedIn is a social networking site designed specifically for the business community. Launched in May 2003, LinkedIn allows users to create a profile that includes their work experience, skills, education and other professional information. Users can then connect with other professionals in their field, request recommendations and endorsements from those they have worked with, join groups related to their industry or interests, and follow companies they are interested in.
While LinkedIn can be used as a simple online CV or resume, its true power lies in its ability to connect you with other professionals who can help further your career. By building up a strong network of connections on LinkedIn, you can open doors to new opportunities that you may never have otherwise had access to. For example, if you're looking for a new job, your connections on LinkedIn may be able to put you in touch with someone at a company that's hiring; or if you're trying to grow your business, they may be able to introduce you to potential customers or partners. In short: if there's something you want to achieve professionally, chances are there's someone on LinkedIn who can help you do it.
Jobcase
Jobcase is the largest social media platform for blue-collar workers in the United States. With over 60 million members, Jobcase is a powerful tool for job seekers and employers alike. From job postings to resume tips, Jobcase has everything you need to find your next great opportunity.
As the economy continues to change, so too does the workforce. More and more people are joining the ranks of the gig economy, working multiple jobs or freelancing instead of pursuing a traditional 9-to-5 career path. This new way of working presents both challenges and opportunities for job seekers. On one hand, it can be difficult to stand out in such a competitive market; on the other hand, there are more opportunities than ever before to find work that suits your unique skillset and lifestyle.
If you're looking for a better way to find job opportunities or simply want advice on how to navigate this new world of work, look no further than Jobcase!
SimplyHired
SimplyHired.com is a website that connects job seekers with open positions. The site includes a search engine that allows users to input specific keywords or location information to find relevant job postings. SimplyHired also offers a variety of tools and resources to help users in their job search, such as resume building and interview tips.
The company was founded in 2004 by Gautam Godhwani and Richard Johnson, who saw the need for a more effective way for job seekers to connect with employers. The site launched in 2005 and has since grown to become one of the most popular online job search platforms, with over 30 million unique visitors per month.
SimplyHired has always been focused on providing the best possible experience for both job seekers and employers. In 2014, the company re-launched its website with a new design and improved functionality. This included an enhanced search engine that makes it easier than ever to find relevant jobs, as well as new features such as salary comparisons and company reviews. SimplyHired is constantly innovating and expanding its offerings to ensure that it remains the top choice for those looking for employment.
ZipRecruiter
ZipRecruiter is an online job board that helps businesses connect with candidates and hire the right employees for their open positions. The company was founded in 2010 by CEO Ian Siegel and President of Product Stacy Zapar, and is headquartered in Santa Monica, California.
Since its launch, ZipRecruiter has grown to become one of the largest job boards in the United States, with over 10 million registered users and over 80 million jobs posted. The company has also been recognized as one of the best places to work, with awards from Glassdoor, Inc., Deloitte, and Forbes.
ZipRecruiter offers a variety of features to help businesses find the best candidates for their open positions. Businesses can post unlimited jobs on the ZipRecruiter website free of charge, and candidates can search for jobs by keyword, location, or job title. Candidates can also set up job alerts so they are notified when new positions matching their criteria are posted.
Once a business has found candidate profiles that look promising, they can contact the candidates directly through ZipRecruiter's messaging system. Businesses can also buy sponsored jobs listings which appear at the top of candidate search results, making it more likely that talented candidates will see and apply for their position.
In addition to its online job board, ZipRecruiter also offers a mobile app that allows businesses to post jobs and review candidate profiles on-the-go. The app is available for both iOS and Android devices.
CareerBuilder
CareerBuilder.com is one of the world's largest job search websites with over 23 million unique visitors and 60 million resumes. It offers a variety of tools to help job seekers, including a resume builder, career advice, employer reviews, salary comparisons, and job listings. CareerBuilder also has an extensive network of partner sites that it uses to reach even more job seekers.
Founded in 1995, CareerBuilder was created to help businesses find qualified candidates for open positions. The site started as a small local operation but quickly grew into a national powerhouse. Today, CareerBuilder works with over 80% of the Fortune 500 companies and operates in 50 countries around the globe.
Despite its impressive size and scope, CareerBuilder remains easy to use. Job seekers can create a free account on the site and then begin searching for jobs by location, keyword, or company name. They can also set up alerts so that they are notified whenever new jobs that match their criteria are posted.
Once you find a few jobs that look promising, you can use CareerBuilder's convenient online tools to apply for them. The site will even keep track of your applications so you can easily follow up on them later. If you need some help getting your application materials in order, CareerBuilder offers a variety of resources to assist you including resume samples and tips on how to ace interviews.