Are you planning to become a seller on Amazon in 2023? If yes, then you must use the best tools for Amazon sellers to succeed. Certainly one can start selling without using a tool for Amazon Sellers, but there is a high chance that you will fail to succeed.
There is plenty of competition on online platforms like Amazon. That is why it is significant to use effective tools for Amazon sellers. So, in case you wish to learn which tools for Amazon sellers are the best to get the job done, then you have come to just the right place here.
Here is a complete list of the top 10 must-have tools for Amazon sellers for 2023. Let's have a look at the tools below:
Top 10 Must-Have Tools for Amazon Sellers in 2023
Here we have listed down the top 10 must-have tools for Amazon sellers to use in 2023. These tools are among the best ones out there right now.
ZonBase Tool For Amazon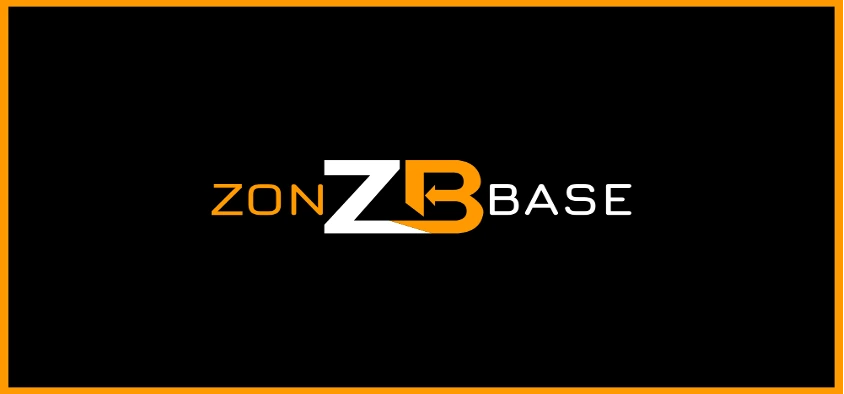 ZonBase is a one-stop all-in-one tool for Amazon sellers who are serious about their Amazon business and need the most accurate, powerful tools to Conquer Amazon. You can check out the most trending products daily and find the hottest inventory on Amazon using this ZonBase tool!
Using this tool, find your very first or your next winning inventory from over 20 million items available in ZonBase's comprehensive proprietary database!
It takes less than 1 minute to register for a trial account for free and also, it is the ONLY tool for Amazon sellers that comes with 1-on-1 Mentorship!
Helium 10 Tool For Amazon
As soon as it comes to keyword research, product research, and also listing optimization, there are no better tools for Amazon sellers than this Helium 10 tool.
Helium 10 delivers 22 tools to create your Amazon company from scratch. It is certainly the most thorough tool for Amazon sellers available on this list here.
What is also remarkable is that Helium 10– unlike maximum other tools for Amazon sellers – offers a free plan.
AMZScout Tool For Amazon
Using AMZScout, one can find good inventory, optimize Amazon listings, estimate Amazon fees, etc. What is helpful is that one can analyze the sales information of an item by seasonal times.
They have 2 different programs. One can select between their Amazon Seller Bundle and their PRO Extension. The Amazon Seller Bundle also lets you utilize the PRO Extension as well as the Web App of AMZScout.
Thus, in case you are a newbie and do not have a lofty budget, then AMZScout is one of the best choices for you.
Jungle Scout Tool For Amazon
Jungle Scout was initiated as a tool for product research, However, over time Jungle Scout added the latest features. One can do all they need for Amazon using this tool, from optimizing inventory listings to handling Amazon products. There are 2 tools worth mentioning:
Promotions
Supplier Database
With Jungle Scout's Supplier Database, one can easily locate an appropriate supplier for their products. The seller will get many useful insights like data on a supplier's clients or the overall rating of the supplier.
Promotions help sellers to promote Amazon products as well as increase quick sales. Moreover, Jungle Scout delivers useful metrics such as Listing Quality Score or Opportunity Score.
Zonguru Tool For Amazon
15 functions are offered by ZonGuru. Researching products, keeping tabs on your Amazon sales, looking into keywords, sending follow-up emails, etc. are all options.
The keyword tool is excellent. It delivers useful data such as monthly search volume, a measure of the competitiveness of keywords, or money earned by keywords.
Furthermore, it's fantastically affordable compared to most tools for Amazon sellers. So, check out Zonguru if you're searching for a great price-performance ratio.
Teikametrics Tool For Amazon
This Teikametrics tool focuses on assisting sellers with Walmart and Amazon advertising. It performs an excellent job of automating many of the tasks you need to do to achieve the greatest outcomes, and with its latest price reduction, it is now quite reasonable.
This is a trending tool that is beneficial for any Walmart or Amazon seller, with new capabilities such as inventory integration with marketing efforts to further boost functionality coming in 2023.
SellerApp Tool For Amazon
SellerApp is typically an e-commerce analytics platform made for Amazon sellers, brands, and agencies to optimize their sales, operations, and also marketing efforts.
Starting from the sourcing of the product to discovering high-converting profitable keywords for the product listing, calculating profit margins, as well as automating PPC campaigns, this tool got you protected from every angle!
RevSeller
An Amazon revenue estimator is added by the Chrome addon RevSeller to any Amazon listing. For online arbitrage merchants who wish to quickly analyze BSR and calculate profit possibilities, this tool is ideal.
No matter whether you sell through FBM or FBA, all Amazon fees will be taken into account if you simply enter the price at which you sell and the purchase cost in the calculator. Additionally, the tool will display a possible ROI as well as a profit margin for each sale.
AMZFinder Tool For Amazon
For Amazon merchants, the AMZFinder tool is a review monitoring solution. To proactively raise your store's trustworthiness and ratings on Amazon, you can send feedback request emails as well as manage your reviews automatically. There are two distinct sorts of plans that AMZScout offers:
Review Management
Customer Email
The Plan Customer Email starts at $19 each month, and on the other hand, the Review Management starts at $29.99 each month.
IO Scout Tool For Amazon
A fantastic and reasonably priced tool for beginning Amazon sellers is IO Scout. More than ten solutions are available from IO Scout to help you boost your Amazon sales.
You can research market trends, competition, keywords, and more to locate high-margin, low-competitive products.
FINAL WORDS
To launch an Amazon FBA business, a Tool for Amazon Seller is not always required. However, there are free tools that one can use as a newcomer, and it is strongly advised. Thus, if you are a beginner, choose any one of the tools to flourish your business on Amazon.