Boxing is one of the most desired sports to watch across the world. It's all about attacking and defending, which involve fists and legs. This sport is a combat game where two people participate and throw punches at each other.
Because of its vast popularity, many people get into the game to earn a living. However, for many athletic personals, this game is an absolute passion. A question often flies around the sky of boxing that, how to improve your boxing skills? Here we are going to reveal ten old conventional techniques to get better in this arena.
Focus on Basic Areas
There are several aspects to be good at boxing. Such as, your combination has to be great. Your reaction time has to be as prompt as possible. Your footwork, defense, attack, punching ability have to be pitch-perfect.
These sectors collectively enhance the ability to play the game like a pro. The popularity of the sport always grows exponentially, ever since its first appearance in a formal Olympic event. It gets even more significant during the era of the legends like Muhammad Ali, Mike Tyson, Floyd Mayweather, and this list goes on.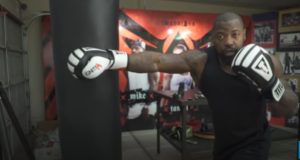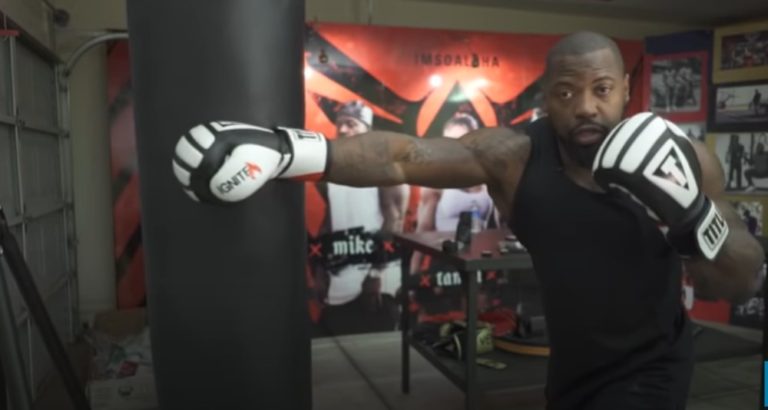 So, no wonder it is quite apparent to have a question like how to improve your boxing skills?So, for finding out, stick with us till the end.
Without a calm mind and flexible thinking, there is no way you can come out on top. Do not waste energy. Try to breathe as much as possible. When enough oxygen runs through your blood, your mind would be fresh enough to make decisions.
Do not take your eyes off from your opponent. I repeat, never do that. Make your ground and throw your punches confidently.
Do not use the same combination
A combination is using different punches but in a specific pattern. Although you won't find any regulation for the combinations, yet there are many tested methods for it. Most acknowledged boxing combinations are, Jab>Cross (1-2), Jab> Rear Hook (head), Fake a Cross> Left hook, Jab/Lead hook> Rear Uppercut and so on.
Using the same combination frequently can make you predictable. So, try not to use any particular combination over and over again.
A reflex bag is a training material that helps to practice punches. This training tool assists a boxer in working on body mobility. The unique part of this bag is while practicing with it, it bounces back towards your body.
So, by doing a workout with a reflex bag can enhance your dodging ability against the contestant. This bag is a unification of a spring, a punching bag, and a substantial base.
In the ring, there will be a competitor who is much bigger than you. Physically stronger with a prominent figure. In this sort of situation, use the opponent's strength against himself. This is the best strategy while it comes to survival in the ring.
Your opponent might hold you, push you, or grab you tightly. What you can do is, when he tries to grab you or lean on you, by using your footwork make him fall. When he tries to push, you take a step back and create a position for an uppercut.
Reliable training partner
Wherever you go, a partner can make your journey exciting. In sports, a reliable partner can hold your back and support you in intricacies; furthermore, it helps you in training. Overlooking the essentiality to find a perfect training partner is not encouraging.
By having a partner, the job gets easy as a beginner. Because there are lots of things to practice, learn, and implement in the ring. With the proper support of a training partner, these become more comfortable.
Making your body for the challenge of boxing is one of the hardest parts. Try building your body to make it utterly competent with the sport. Thus, stretching twice during the training session regularly can boost your endurance.
You must have a flexible body to fight in the ring. You need to protect yourself and attack the opponent with full power simultaneously. Stretching can also limit the possibility of falling in injuries during training.
Proper diet and sound sleep are the keys to get any success. Your body needs adequate balanced nutrition. The brain needs rest for at least eight hours of sleep. If you are not able to give a decent rest to the body, you will fall sick.
Time is required for healing the body from strenuous training and building muscle. If you concentrate on these both things, then improving your boxing skill would be just a matter of time.
Continuously developing in boxing requires to focus on response time. When you are in the ring, there is no option to overlook the reflexes. This is one of the deciding factors for surviving until the finish line and ending up winning the game.
No one will deny the fact that every boxer has to be lighting fast. By executing proper techniques effectively and instantly can make you the winner of the ring.
Be good at the positioning
It is highly essential to know how to stand to throw the best punch whenever you get the chance. You have to apprehend; from which angle you can shoot the killer uppercut to the opponent.
When to duck to avoid punches? How to assess the positioning of the player who is against you? These are some universal rule of thumb to know regarding boxing. So, be good at positioning to acquire the experience to unleash the best out of you.
Improve your defense with drills
Without a vigorous defense, there is no way you can come out as a winner in every sport. Such as, in chess, without securing the king, you cannot attack the opponent. In soccer, it is possible to win some matches with attacking strategy, but without a robust defense, you won't be a champion.
Here in boxing, the defense is as imperative as any other aspect. Practice some basic drills like jumping rope, rope slip, squats. These will help you to make your defense tough to beat.
Wrapping up
Boxing is one of the most sophisticated sport. Therefore, it is quite complicated to be master at.
So, how to improve your boxing skills?The simple answer to this question is, adhere to it, keep doing hard work. There is no shortcut in this world of boxing.