While opening the image file on your PC, do your pictures gets pixelated, skewed, distorted, or showing color lines? Searching for the perfect ways to fix a distorted flashing or skewed image issue? If your answer is 'yes, then you are in the correct place. I am saying this is because here you will get complete information on how to fix a distorted image on a monitor.
So, stay tuned with me and learn some best solutions to solve distorted, flashing, or skewed images.
Before proceeding towards the fixes, let's know the common factors that can lead to this problem.
Common Reasons: Why My Images Get Distorted Or Skewed when Open In A PC?
Find out the common scenarios that can lead to skewed pictures while opening on your computer:
Due to the incomplete Windows update/bugs.
Because of lose or faulty PC connection.
The presence of some virus or malware affected application on your computer.
Virus attack.
Another common cause that can result is incorrect display settings.
Hardware issue, and more.
After knowing the reasons behind this problem, let's know the possible resolutions to fix a distorted flashing or skewed image.
How To Resolve A Distorted Flashing Or Skewed Image Issue?
By trying the solutions mentioned here, you will definitely be able to fix a distorted flashing or skewed image problem. Once try them one after another and resolve your issue.
Way #1: Restart Computer
Most of the time, restarting the PC can remove some harmful cookies and repair numerous issues or bugs related to the system. Accordingly, if you also want to repair distorted image on a display screen, then reboot your system.
If this method unable to help you to deal with such issue then you can try the below resolutions.
Way #2: Reset The Monitor To A Default
Because of continuously using the system, your PC screen setting may get changed. Thus, resetting the monitor to a default setting can help you to solve this problem. Follow these steps to reset the monitor to default option:
Step 1: At first, you need to press on an option menu/setting on your PC.
Step 2: After that, the main menu will open up.
Step 3: Then, select 'Restore Factory Settings'.
Step 4: Now, select the option 'Factory Reset' or 'Reset all'.
In case if you are unable to see the reset option, just turn off the PC by pressing a 'Power' button.
Way #3: Update Your PC Drivers
Sometimes, it may happen that outdated PC drivers might cause several unforeseen errors/issues. Hence, you should always keep your system drivers up-to-date so that you can avoid such types of issues further.
Try the beneath instructions to update the PC drivers and repair distorted image on a display screen.
First of all, type in Device manager in a search box.
Next, you need to choose the Device Manager.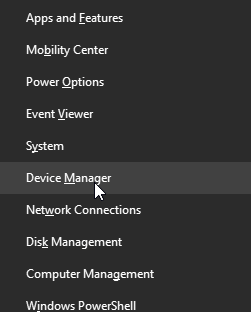 Under Display adapter, go to the graphic card and make right-click on it.
Make a tap on an Update driver.
After that, select the option Search automatically for updated driver software >> tap Update Driver.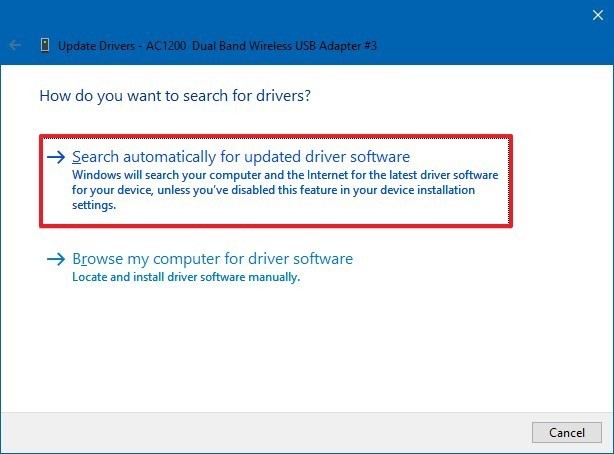 Way #4: Reinstall Drivers
Another option that you can try to troubleshoot this dreadful issue is reinstalling drivers. Who knows, doing so might help you to solve it.
Firstly, right-click on My Computer or This PC.
Next, tap on the Manage >> then go to Device Manager.
From the appearing list, make a tap on Display Adapters.
After this, click on a graphic driver and then
Tap OK
After finishing the above steps, reboot the PC.
Way #5: Replace A Video Card
Last but not the least, if the aforementioned ways don't help you to fix this issue then you have one more option left. Yes, replacing video card might prove helpful for you. As faulty graphic cards can also cause the distorted image on monitor problem.
Therefore, replace a video card & check if now you are able to open your picture on your PC without any display issue.
Conclusion
Now, it's time to conclude… At last, I want to say- the above-given information will definitely help you. Though, you can try any of these solutions to fix a distorted flashing or skewed image.
I hope you liked this post!