Businesses use various software to ensure a smooth running. One of the essential software that they use is the receipt management software. As a business owner, you need to identify the tools to help move your business to the next level and ensure you get the desired profits.
Let's say you want to adopt receipt management software for your business. You'll need to understand how it works and the best way it will ensure efficiency in your workflow. This article will discuss everything you need to know about receipt management software.
Here's what you should know about this software before adopting it.
What Is Receipt Management Software
The first step for anyone that wants to use receipt management software is understanding what it is. There are tons of receipt management software in the market. They can help you do a lot of things. But this will depend on how well you understand them and maximize their potential.
So, what is receipt management software and why should you have one?
These are software that helps business people create digital versions of receipts. As we all know, business owners must maintain records of transactions. Although you might keep a physical receipt book, you must also back it up with a digital one for better record keeping.
This is what receipt management software can help you achieve. It creates digital versions of receipts by photographing them and adding them to a digital filing system. This software is available on the internet; you can download them to your phone, PC, or any other device.
Most businesses are adopting this method of record-keeping. It is growing in popularity because it's not easy to lose digital records. Also, retrieving digital records anytime you want to check them is easier. This makes receipt management software worth adopting for your business.
How To Use Receipt Management Software
We have looked into what you can do with receipt management software. But every software out there works differently. That's why we have recommended that you take your time to learn about this software if you intend to use it to manage your receipts and boost business productivity.
There are online resources and tutorials for every software. You only need to search for tutorials on Google or YouTube to get started. It will also help to take an online course because it'll teach you more than what tutorials will do.
But there are other things you can learn and use for various software. For instance, you can learn how receipt scanning works. This includes how to load the original receipt in the scanner and the button to press to start scanning. That's a procedure you'll follow with almost every tool.
In QuickBooks, for instance, there's a lot you can do from the same dashboard. It is an efficient tool but most people find it challenging to get started with it. Maximizing it requires you to invest in knowledge, time, and effort to learn how it works to ensure you get the desired results.
You can employ an admin that's willing to learn how QuickBooks works. Then provide them with QuickBooks resources or enroll them for QuickBooks training. There are various free resources available online. You can search "QuickBooks tutorial for beginners" on Google to find them.
If you want to enroll them for QuickBooks training, various online courses are available. Finding an online course that best fits your needs will be good. A simple search for "QuickBooks courses" can help you find free beginner courses or some that require affordable fees.
Example of the Best Receipt-Scanning Software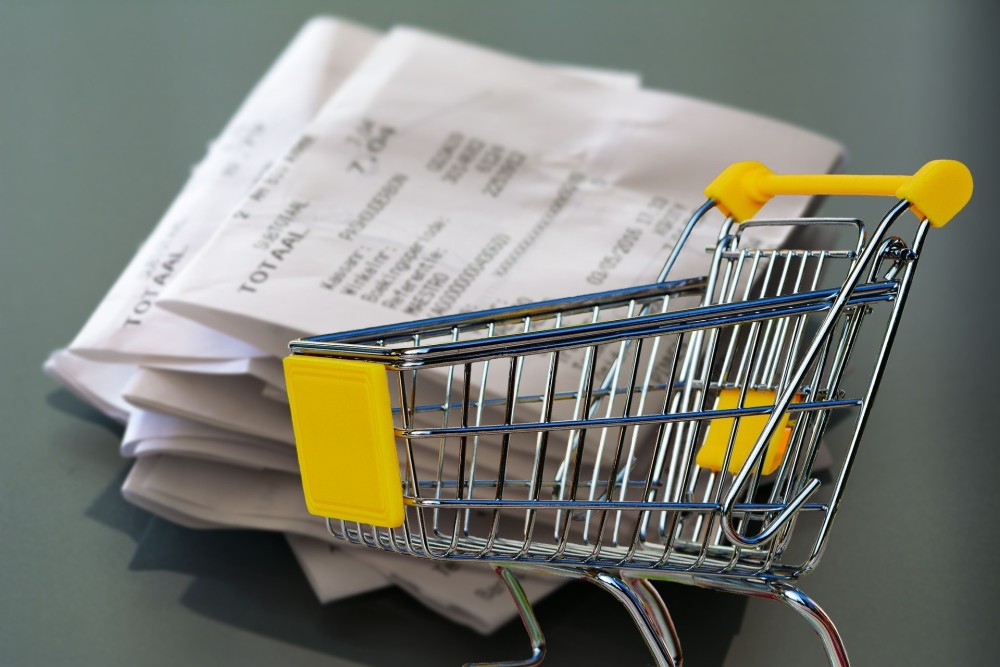 If you haven't used receipt management software before, you might wonder what some examples are. One of the most popular solutions is QuickBooks.There are many reasons to have QuickBooks in your suite of accounting tools.
It can help you manage receipts with QuickBooks, and there's a lot more you can do with it. For instance, it can help create expense reports or even develop financial reports and statements almost effortlessly. But, QuickBooks isn't the only software you can use for receipt management.
Here are some of its alternatives:
WellyBox – This is one of the most efficient organizing and classifying receipt tools. It is quick and easy to use, and you can sync it with other receipt management software.
Shoeboxed – You can use this software to scan receipts and other documents. This software provides unlimited document storage and data analysis.
Smart Receipts – Scanning receipts on the go is possible using this software. It is an open-source, customizable, and portable software that works as a mobile scanner.
Neat – This is another efficient receipt organizing tool. You can use it to track all your expenses. Also, it can help you link with other financial records.
Benefits of Receipt Management Software
Receipt management software can bring a lot of benefits to your business. You might be asking yourself why you should download one. This section looks at the various benefits of receipt management software. The primary benefits include:
Time-saving – The tax period comes with a lot of work. You'll need to sort your pile of crumpled receipts to find one for a specific transaction. You can avoid this by using a software tool.
Expense tracking – It is always critical to know where your money is going. It can be tricky to do such follow-ups manually. You can use your receipt management dashboard to reduce work.
Reminders – Sometimes, you might forget and miss valuable tax write-offs. You can ensure this doesn't happen by investing in a reliable receipt management tool.
Increasing Employee Efficiency – You can use receipt management software to make your employees more productive. It encourages accountability and speeds up work.
Those are some of the reasons you should have this software. As a business owner, you must ensure your accounting processes run seamlessly. Also, you should try your best to ensure that human error doesn't affect accounting processes. Automating them using the software can be great.
You Should Consider Using Receipt Management Software Today
This article has provided everything you need to know about receipt management software. It has looked into what receipt management software means. It has also looked into how you can use this software and the benefits your business can get from it.
You now know why receipt management software matters in business. What's left is to adopt it into your business to increase efficiency. You can consider various software, and we have already mentioned QuickBooks as one of the tools that will help grow your business.